To kick off the Thanksgiving long weekend, I was treated to the DermalogicaProSkin30 treatment at Sherway Gardens' Sephora Facebar.
The ProSkin30 treatment ($30) is one of the two treatments by Dermalogica launching at 2 of Sephora's Facebar locations, exclusively offered by and uses products from the brand. Aside from Sherway Gardens location, the other Sephora that offers the Dermalogica treatment is Yonge and Eglinton. An alternative treatment is the FaceFit10 treatment, which is 10-minutes long and uses the newest/latest product from the brand.
I do apologize for the poor image quality in this post – going to a get a treatment on a Friday before the long weekend meant Sephora was a very, very busy store! There was no less than 5-7 customers around myself and my skin therapist throughout the duration of my treatment, and it was very difficult to take photos during given she had to manoeuvre my chair constantly to ensure people had enough space to shop around as well!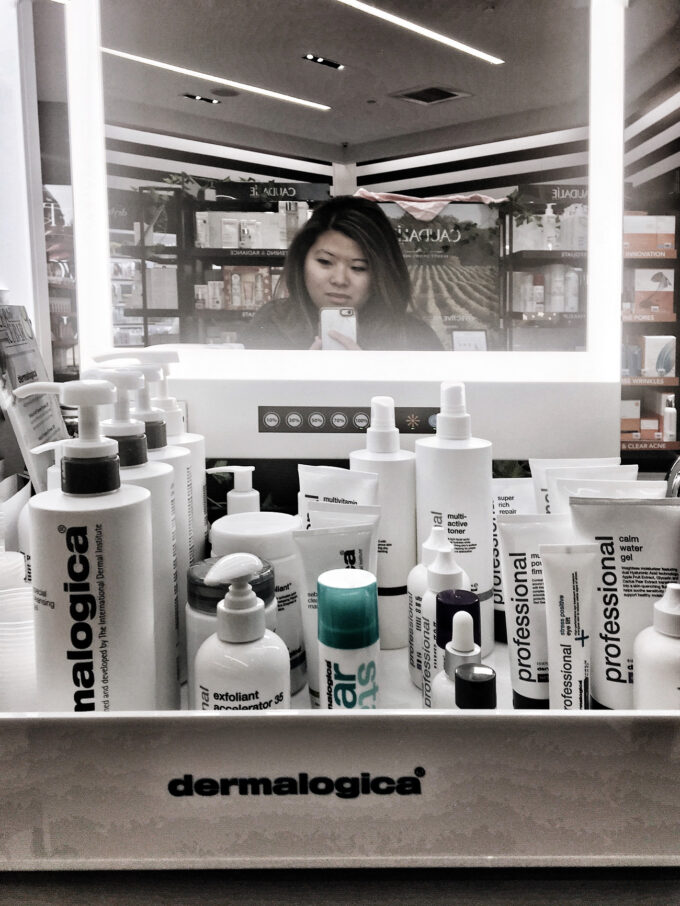 Sephora x Dermalogica ProSkin30 = Perfect Pick-Me-Up Treatment
I just recently returned from a 2-weeks trip to the Turkey and after doing a lot of hiking, exploring, and gallivanting in this fascinating country, my skin needed a bit of a refresher. Despite the beautiful weather, the sun can be harsh and unforgiving when lose track of time, standing in the middle of ruins and exploring all the incredible caves, landmarks, and sights from thousands of years ago.
The Dermalogica ProSkin30 is a new treatment by the brand, featuring a customized skin analysis and treatment that will get you in and out quickly. It's a perfect treatment to indulge in during lunch time, or to add a little something-something to your week.
Upon arriving, I was greeted by Tatiana, the Dermalogica skin therapist, who had me set up a new account where she could provide product recommendations for me. Dermalogica is a brand that's still quite new to me despite having tried their Calm Water Gel moisturizer in the past. I'm keen to try out more of the products in the future and this treatment was a good introduction to more products from the range!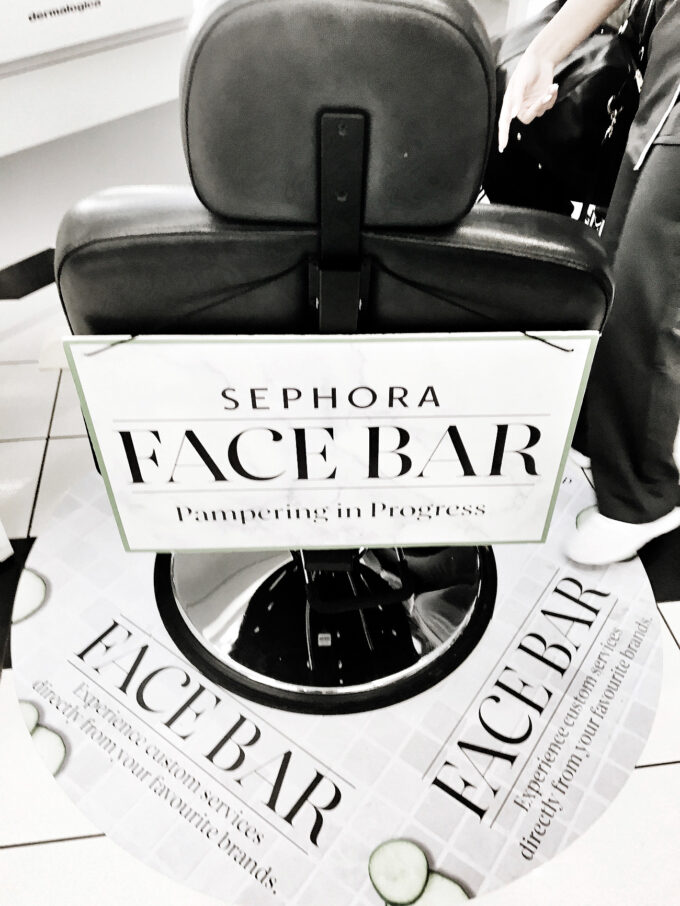 Trying out more Dermalogica products
After getting settled for the treatment, Tatiana began working on analyzing my skin. I mentioned I was concerned about hydration, hyperpigmentation / scarring from old acne and not wearing sunscreen. I also mentioned that my skincare regimen is quite relaxed and that I'm fine with switching and trying out new products frequently.
Her analysis confirms much of what I expected: she'll work on brightening the skin to take care of the hyperpigmentation (though not as bad as she mentioned it was much lighter than she expected), there's quite a bit of redness around the cheeks and comedones/blackheads around the nose.
The first thing she did was remove my makeup with the PreCleanse Balm ($62, available here) mixed with a bit of water. The balm is oil-based and reacts with water so it's a great travel-friendly product that works for both dry and oily skin. It works wonders on waterproof makeup too making it an all-around staple. To cleanse the skin further, she applied the Multi-Active Toner ($56, available here)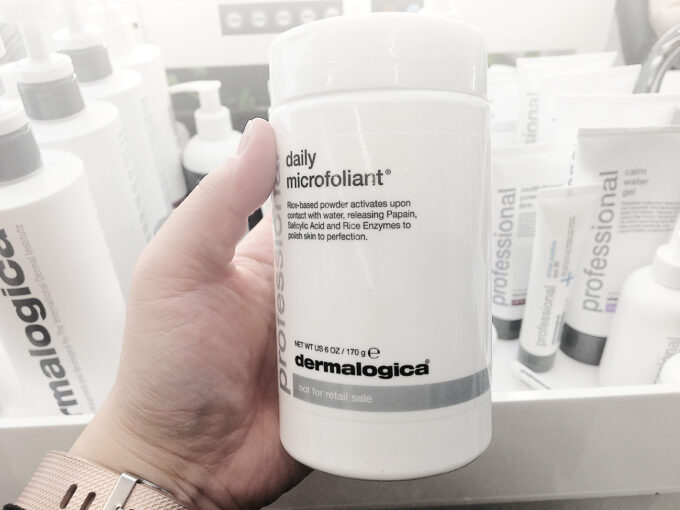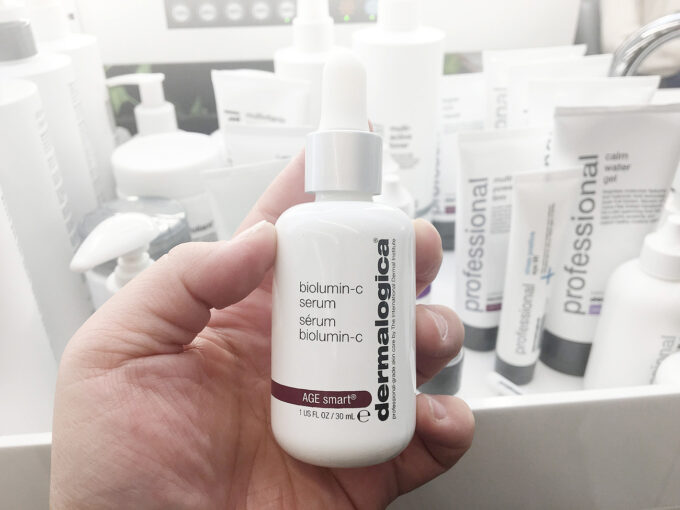 Kicking off the treatment, Tatiana mixed a bit of the Daily Microfoliant ($81, available here) with the Gentle Cream Exfoliant ($61, available here). I was very worried about the double-exfoliant action – I generally avoid any type of exfoliants/peels because they really make my skin tingly and all red afterwards. Fortunately, I had no reaction, and the combination felt really gentle on the skin, as the product was massaged in using a handy tool Tatiana has that creates this vibration to help the product sink into the skin better.
After taking care the issue of the redness and dehydrated skin, she moved onto the comedones/blackheads. The Exfoliant Accelerator 35 was applied around the nose area and it felt really tingly afterwards. This is a professional-grade product available only at salons/spas and I really appreciate the use and combination of Pro-grade and consumer-ready products so you can incorporate them into your routine easily.
After the skin is thoroughly cleansed, and treated, we moved onto making sure the face is ready for the rest of the day. The dark circles around my eyes must have been alarming, so Tatiana applied the Stress Positive Eye Lift ($93, available here) and massaged it in with a rollerball to relax the skin around it.
She then proceeded to apply the BioLumin-C Serum ($118, available here) which will tackle the redness and reduce the appearance of pigments and lines around the skin. This is a classic brightening product with Vitamin C, AHA and peptide. I love the way this product leaves my skin afterwards – the redness is mostly gone (I can look very much like someone who just spent an hour at the gym) so much so that I feel comfortable walking around the mall afterwards sans makeup!
To wrap up the treatment, Tatiana finished off with the Antioxidant Hydramist ($62, available here) to keep my skin feeling hydrated all day.
Overall Thoughts on the Dermalogica Proskin30 Treatment
I was very impressed by the thoroughness of the treatment, and variety of products used during my session. As someone who prefers a low-maintenance routine, and often forgets about sunscreen and proper skincare regimen during my frequent travelling, I appreciate being able to pop into a Sephora and do this quick 30-minute treatment to rejuvenate my skin and get back into the routine.
At $30, it's an affordable treatment/session that you can indulge in every once in a while. I like that it's a treatment that is readily available, and more accessible than the ClarinsOpen Spa in Toronto. Don't get me wrong – I love the availability of different options/treatments in the GTA area – trying out Dermalogica's and being introduced to so many more new products really felt exciting!
You can book your treatments online on the Sephora website and if you're curious about other treatments that the brand offers, check out their website for more details!
---
Disclaimer:
This post features services provided for editorial consideration. All opinions are my own. For more information about my review policy, please
click here
.
---