Autumn is always an exciting time in the beauty world. First, you have the holiday launches that are slowly making its way to Sephora and other online retailers. Second, devouring a slice of freshly-baked apple crumble while donning a warm knit-sweater with a burning autumn-scented candle are the perfect recipe for a cozy beauty blogging session. Lastly, beauty events invitations start to pour in this time around, including the always exciting IMATS Toronto 2016!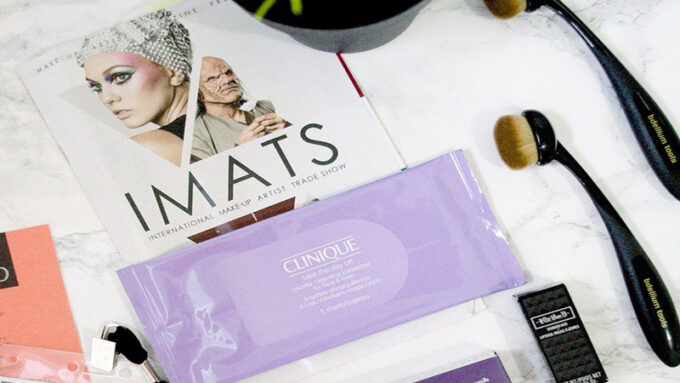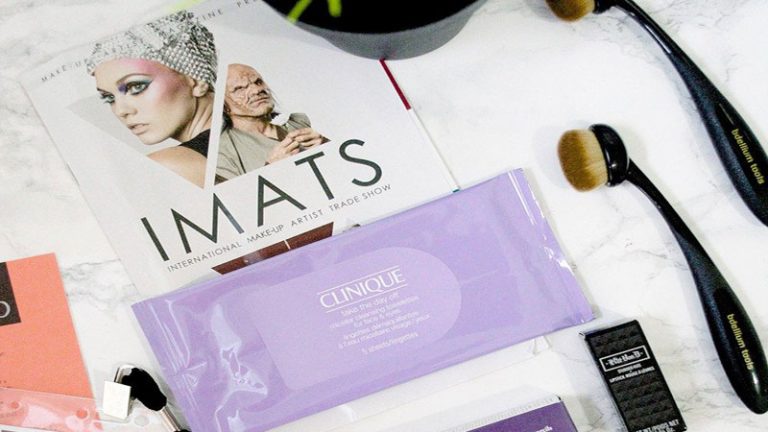 For me, IMATS kicks off the holiday spending spree as I often spend an obscene amount of money on beauty products I may (or may not necessarily) need. I'm not a makeup artist by any means so I only buy things sparingly. This year is my third time going to the show, and if you are interested in what the events are like in previous years, take a look at my IMATS Toronto 2014 and IMATS Toronto 2015 posts.
Similar to the previous two years, I am fortunate enough to secure a press pass to attend the event. For those who are unfamiliar, a press pass is granted to those representing any members of media including bloggers/vloggers / YouTubers provided that you meet the minimum monthly views and subscribers. It allows us to enter the event for free but does not provide us with any "VIP" access (i.e. there is no media-only line or lounge) nor are we allowed to enter and shop earlier than everyone else. The true perk of this pass is the cost of the ticket which can go towards the IMATS spending.
Like previous years, I came in with a budget ($150) and list handy – I'm a little makeup-ed out these days so I am very selective with what I'm purchasing throughout IMATS and this holiday season. As usual, the event took place at the Toronto Metro Convention Centre.
The IMATS Toronto 2016 Experience
Since the presentations don't start until around 10:30-11 AM, I spent the first-hour shopping. I was really surprised at how much smaller this year's event was compared to the last two years, which explained the change of venue. I overheard a few people saying the same thing as well and there are a few notable exhibitors missing which was a huge disappointment.
Despite the fewer number of exhibitors, the "staple" exhibitors were there including MAC Pro, Make Up For Ever, Morphe, Jordane Cosmetics, bdellium, NARS, NYX and many others. Two notable new additions include Kat Von D and Clinique.
I was truly bummed out about Nigel's Beauty Emporium and Farleyco not being present this year – Nigel's had some of the best deals last year including a 6-pack Beauty Blender for CAD$65 (and no taxes) which was probably one of the best beauty purchases I've ever made. Farley's absence meant there were no Real Techniques brushes or new launches available for purchase so I'll have to wait until Black Friday to get my hands at some of the new launches.
IMATS Toronto 2016 = One of the best organized / efficient shows!
I realize something like this changes every year, but as someone who has organized, participated and ran several conferences including being an exhibitor, I have to say that a few exhibitors/booths really outdid themselves this year. I was so pleasantly surprised, in a very good way! Special shoutouts to…
1) MAC Cosmetics
MAC is always one of the booths that will always, inexplicably, and in an inhumanely short amount of time, see a line-up that can span for hours! In the past, you can expect savings of 20% across whatever is available at the show. This year, MAC Pro made an adjustment in the form of a 20% voucher to use at the MAC Pro store on Bloor St if the product you want isn't available!
This is a clever move on MAC's part – not only does it reduce the risk of theft (they don't have to stock as much) but it will incentivize the consumers to spend more at their Pro store which is obviously going to have more selection. I was provided a voucher when I realized the booth only had lip products (Lipsticks and the new Liptensity range), the Face & Body foundation and blushes.
2) Kat Von D
I really want to give a shoutout to the team that was in charge of the Kat Von D booth – the team did an incredible job of line and crowd control at a public event that I've seen thus far!
Kat Von D is a new exhibitor this year and it quickly became obvious to everyone that it was going to become this year's NYX booth. What do I mean by this? When NYX appeared at IMATS for the first time last year (this was just before the retail stores opened and it was still building distribution at Shoppers Drug Mart), the crowd and lineup were so poorly handled that NYX customers spilling over and blocking other booths! The Kat Von D booth had NYX's physical spot on the floor from last year and cleverly directed the lineup towards the back of the hall and effectively away from the other booths making the booth look very well-organized and less stressful.
As we lined up, we were provided the product menu indicating what the products were available. The list is extensive (shown below are shots of the front of the product catalogue) and the discount was worthwhile lining up. You can save 20% off single-item products, and 40% off the IMATS-exclusive bundle (Perfect if you're just building your Kat Von D collection or want to split with friends).
The booth was very interactive and had a physical demo which everyone who lined up at the back of the hall can see, and a "Game of Thrones"-inspired "lipstick throne" that you can get your pictures taken at while you wait for your order to be picked. As we were waiting in line, we were also given a sample of the Studded Lipstick in Lolita!
3) The Bad… Clinique
If I give shoutouts to two really good booths, I also have to point out… "What the heck was going on at Clinique?" They were still setting up as of 9:30AM and the reps were only chatting to each other – not much else. It was only towards the end that we were shown a tattoo artist removing a tattoo drawn on with sharpies on a model with the wipe and we were provided samples.
IMATS Toronto 2016 Haul!
I'm sure this is the part that you came here for ???? And I kept you waiting too didn't I? As mentioned, I walked in with a very short list of things I wanted and walked away spending only $78 on 3 products which is awesome because the rest of this is money is going to my Sephora holiday haul fund!
Wishlist
Purchased & Prices
EyEnvy Lash Serum $60
EyEnvy Lash Serum $60
Beauty Blender Pro Pack $85
bdellium #950 Oval Multipurpose Brush $9 x2
Real Techniques Bold Metals® Miracle Diamond Sponge™ $10
Total Budget: $150
Total Spent:$78
I read about EyEnvyLash Serum quite recently and as someone who has stick-straight and very short lashes, I really want my lashes to look good without mascara. This lash product is said to be similar to the popular Latisse (which is more prescription-grade) and retails for $90 + taxes at regular salons/spas. The 2ml product was sold at IMATS for $60 and no taxes (Yes, pricey AF but cheaper than retail and Latisse)
I was looking forward to repurchase the BeautyBlender Pro Pack and new Real Techniques brushes this year but I had to settle with two new brushes from bdellium. The #950 Oval Multipurpose brush is very similar to the Oval brushes that's taking the beauty world by storm these days. I'm really intrigued by this and have had only good experiences with bdellium. I couldn't resist buying two of these since it was only $9 a piece.
IMATS Toronto 2016 Show
This year's panel and presentations covered a few interesting topics including stage makeup techniques with Cirque du Soleil Luzia's make-up designer, Maryse Gosselin and a presentation of Benefit's new brow range featuring Maddox Lu, Benefit Cosmetics Canada artist. The show was jampacked with a lot of interesting panelist presentation making it an enjoyable and not too heavily technical session!
Flip through the slideshow below to see more of the event!