So you want to camp overnight in the desert? Here is my experience with Bedouin Directions who hosted me in Wadi Rum, Jordan in October 2017!
In preparing for my trip to Jordan I was most excited about two things: visiting Petra and camping overnight in Wadi Rum. Accordingly to most travel bloggers, camping overnight and experiencing Bedouin hospitality is simply a must-do. Most people who arrived with a tour and spent only less than a day in Wadi Rum severely regretted not staying. Plus, cost-wise it wasn't too expensive and when else can you experience such an incredible time?
I would have to say, Wadi Rum was my most memorable experience of the whole week, and if I had a chance, I would have stayed for 2-3 nights or longer! I would be more than glad to come back a second time so this is an activity I highly recommend you plan for and experience!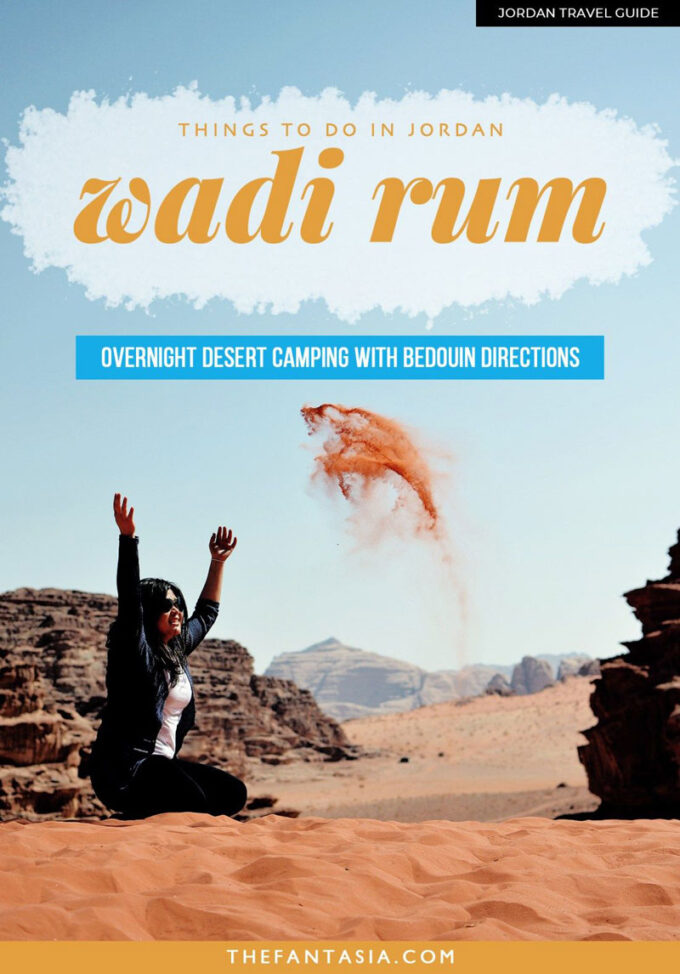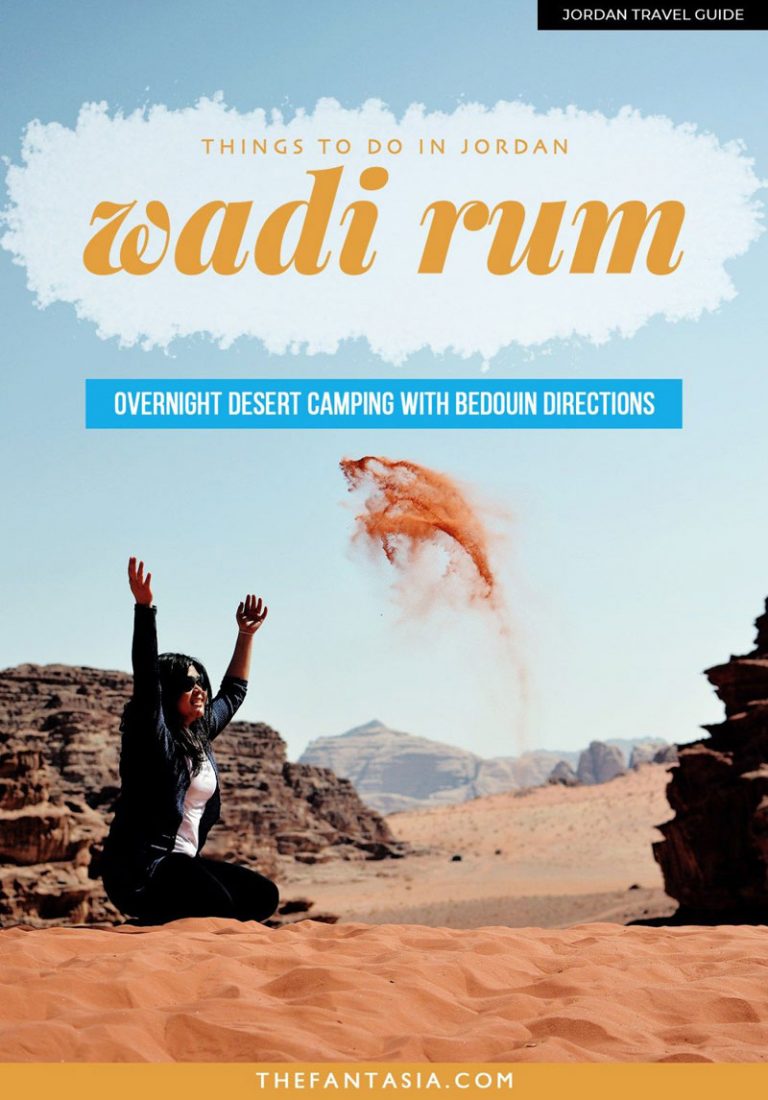 A Little History about Wadi Rum.
Wadi Rum translates to "Valley of the Moon" is a stunning desert valley located in the south of Jordan. In the West, Wadi Rum is most closely associated with T.E. Lawrence, a British officer who was the inspiration behind the cinematic epic, Lawrence of Arabia, who was involved (along with local Bedouins) in the Arab Revolt of 1917-1918.
Wadi Rum has been inhabited by humans as early as about 3000 years ago, though it is entirely possible that the humans were present even before then but Nabatean history is so elusive that most historians typically start at roughly 600BC. There's plenty of evidence indicating settlement by the Nabateans in the region based on the carvings and rock paintings found throughout the desert. For those not familiar with the Nabateans, they are a group of Nomadic Arabs who left their mark in history books as the builders of the majestic Petra, a rock-cut structure that still leaves tourists today speechless at its grandeur and their impressive mastery of carving into rocks even 3000 years ago.
Camping Overnight in Wadi Rum with Bedouin Directions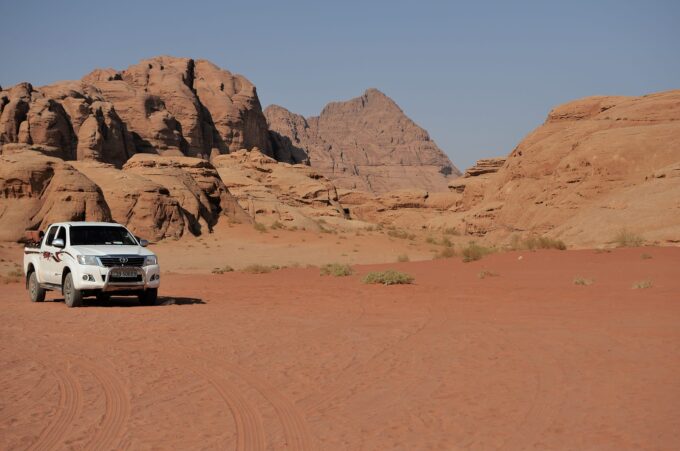 I was thrilled to discover that local Bedouin families are the ones running the camping operations throughout Wadi Rum. That means my tourist dollar goes directly to those who benefit from it most! Just outside of the entry point into the desert is what's called the "Village" which is a cluster of homes where local Bedouin families actually live. Before this point is the "Visitor Centre" where you can purchase your tickets, local goods and some snacks.
I did a lot of research prior to my trip to Wadi Rum and that helped me pick the right operators and tour options to join. I opted to join Bedouin Directions, run by Mehedi who was absolutely exceptional to work with. We had a 37-long email thread, he answered all of my questions thoroughly and patiently and was incredibly understanding of my being a female solo traveller and wanting to stay with on a night where there are other guests present.
I enjoyed staying at his camp so very much that I recommended his company to 4 people I met in Amman!
There are a few options of the tour to choose from, and I opted for what's called Mehedi Special Jeep Tour. This is their most popular tour and is similar to a lot of the other 1-day tours offered by different operators. It's an excellent preview to Wadi Rum that takes you to very interesting sites throughout the desert!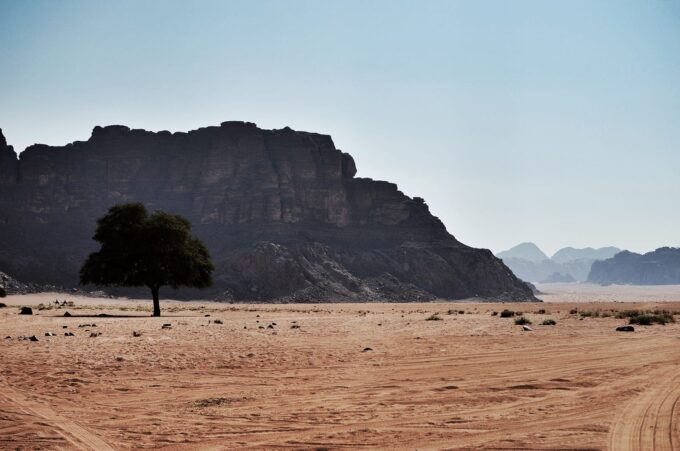 Why You Should Stay with Bedouin Directions
If you go on TripAdvisor, you'll come across different camp operators and will likely spend a great deal of time trying to figure out which one is the best one to go with. Let me save you some time and help you make your decision quickly- I personally picked Mehedi's tour because:
He provides a shared tour initiative – this means joining an existing group tour so you can meet other people, keep Wadi Rum clean, and potentially reduce the cost of your trip (Make sure to mention this on your booking)
They also offer budget options for students and long-term travellers which I think speaks volume about the company's character
Mehedi's timely, and thorough responses – I spoke to 2 other operators before settling with Mehedi's camp and it was because he was very timely with his answers, and his website provides a wealth of information and explanation which I think reflects well and shows me what kind of an honest business the company is! I learned a lot and was able to prepare the "perfect" trip thanks to his site!
Mehedi went absolutely above and beyond – despite how busy he must be with running his company, he ensured that I had a good taxi driver (who helped me store my stuff while I was in Petra) and that I was picked up from Wadi Musa in the morning with no issues. He also reminded me about the changes due to daylight savings time ending which no one else mentioned! I would have been an hour late to everything if I forgot to change my clock!
His camp is located well within the desert – there are tons of other camps that operate in the fringes of the desert (resort-style, more expensive but not worth it because you're not getting the true experience), so you're not actually inside the desert itself but Mehedi's camp is about 15 minutes away from the village which means you are in a really secluded part of the desert – you get a true Bedouin experience!
Reasonable prices – I was surprised at how well within my budget Mehedi's tours are. Of course, I would be able to save more money had there been other guests joining the tour I was in, but even if I had one other person, my costs would have been reduced dramatically.
I wrote a review on TripAdvisor about my stay in Mehedi's Bedouin Directions camp if you want a bit more details!
During my stay, there were about 8 other guests – 2 Australians, a couple from the USA, a solo traveller from the USA and a family of 3 from Austria. The people you meet in Wadi Rum are not really tourists but more adventurous travellers with a serious case of wonderlust and equipment! It was an incredible experience!
The Amenities at Bedouin Directions Camp
I was very impressed by how clean and well set up everything was and this is coming from a person who's never camped and my only experience "camping" or "glamping" was when I went on a safari in South Africa a few years ago. I found the amenities to be extremely clean, and comfortable to use!
I took a few pictures to give you a better view of the camp!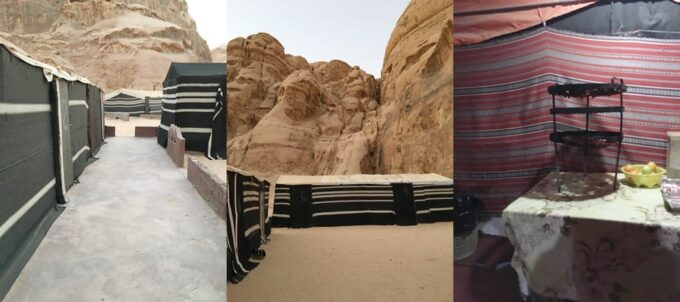 We also decided to "sleep under the stars" instead of our own camps. We took our bed and blankets to the middle of the camp, and just slept watching the stars. I took a quick snap as I was leaving but this was what we did and it wasn't too cold. There were about 3-4 layers of very thick blankets available – I used 1, and folded it. I also slept with my jacket on and it was a phenomenal experience.
For those concerned with safety, there is a lock inside and outside the room. The key and lock are provided although if you really want to, you can bring an additional lock and your own key. Just be sure to not lose it! I didn't stay in my tent but left my belongings in there for the whole night unlocked with no issues.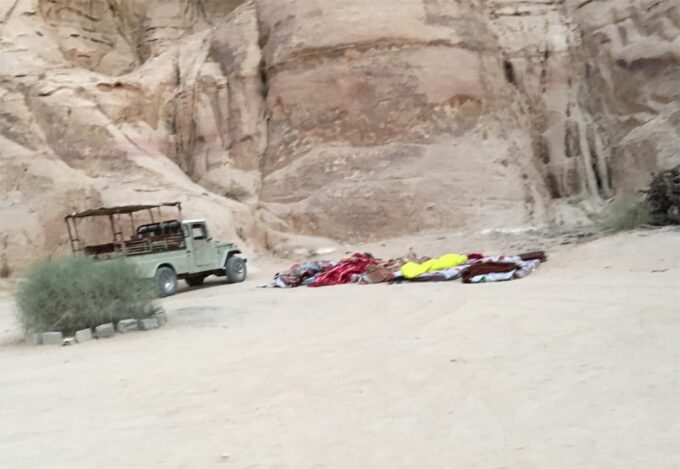 Did I convince you to Stay at Bedouin Directions yet?
I really enjoyed staying at Bedouin Directions as you can tell right from the beginning, this is an honest business that truly cares about its guests' experiences! Sure you can stay at those Martian Desert Luxury Camp or join a different operator with which is I think is way too expensive for what it is but take it from a solo female traveller – Mehedi's camp and Bedouin Directions absolutely exceeded my expectations in every possible way! I felt safe throughout my stay and thoroughly enjoyed my experience at the camp and desert!
Plus, the itinerary between tour operators are not that different – you visit 8-10 sites during the day, and finish off with watching the sunset. The tents aren't that different either but I found Mehedi's to be well-kept, clean, and safe. If you choose to stay overnight, you can join in for a lovely shared dinner with the group before heading off to your tent.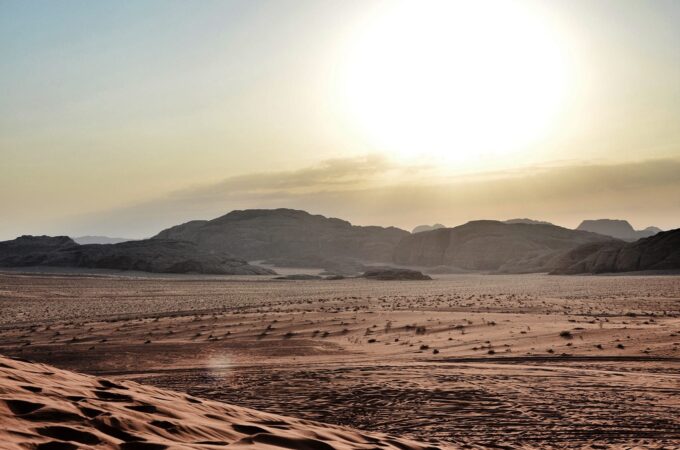 In addition to the points I shared above, pricing was a big part of my decision – I love the shared tour option (even though there wasn't anyone joining my tour so I didn't really "save" any money, but to have the option is valuable!)
Please keep in mind, as you might expect, staying Wadi Rum is not going to be a luxurious experience. What's offered is basic amenities that are clean and a safe environment so you can enjoy what a singular experience that you might not be able to elsewhere. This type of travelling is not for everyone so you might want to evaluate your personal travel style and budget restrictions if you find "basic" camping not something you enjoy doing.
Most of the camps I researched and came across are fairly similar except for a few (including the luxurious $500+ camping experience)
How to Get There
Getting to Wadi Rum is fairly easy from either the North or the South. The easiest is from the North as Petra is only about an hour away so most people tend to lump the two activities together.
Jordan is not the easiest country to travel in for independent traveller as there isn't a well-established public transit system but fortunately, there is a tourist buses that run between Petra (Wadi Musa) and Wadi Rum for JD7 (C$15 each way). It's a much less expensive option than taking a taxi which would set you back JD45 ($90) per vehicle. If you plan to take the 6AM tourist bus from Wadi Musa to Wadi Rum, you need to ask your hotel to call them and reserve a spot for you! The bus (fit around 20-25 people) will then pick up guests at the various hotels!
It is also possible to work your way from the Southern border of Aqaba. It's totally doable to do Aqaba, Wadi Rum, Petra and continue North back to the Dead Sea and Amman should that be something you choose to do. Either ways, cost-wise it is always much easier to split a taxi fare if you can!
I will leave you to the experts to provide you the best ways to get around. Here are a few incredibly helpful "How to Get There" pages from a few Bedouin camps that run operations in the desert.
Bedouin Directions – highly recommended as he was the one who organized my travels throughout Wadi Rum, getting there and away
What do you think about camping overnight in Wadi Rum? Have you ever heard of Bedouin Directions?
Important to Know
Payments are in cash only paid at the end of your trip. There's no ATM in the desert, visitor centre or village.
Don't forget to bring: a camera, extra batteries, lots of water, sunscreen, and a hat
What They Don't Tell You: You can expect to do some scrambling, hiking and climbing. Expect to walk away with some battle scars. Nothing was too overwhelming though!
Is it safe for a female traveller? 100% yes. I think Jordan is becoming more and more accustomed to seeing female solo travellers so no one really bats an eye anymore. Plus, your itinerary is pretty much identical with about 10 other operators, so chances are, you'll meet tons of other tourists doing the same trail as you almost 90% of the time!
Prices: JD100 for overnight stay; the price goes down the more people join your tour and stay at the camp
Explore more of my Jordan travels!
Want more Israel & Jordan Inspiration?