Having travelled to the Middle East in 2012, I was pretty excited to return. What I didn't count on however, was the surprise exchange rate that greeted me upon looking at various activities and transportation options. I received very positive feedback on my previous cost breakdown post for South Africa so I figured putting a trip report "How Much Does it Cost to Travel in Jordan" is going to be equally appreciated for those of you planning to travel to the area in the near future.
Back in 2012, travelling through the Middle East was fairly affordable given the Canadian dollars was at parity to the US dollars. The Canadian dollars has depreciated since which makes travelling through Jordan quite expensive (at least by Canadian and US dollar standards). When you factor in any currency fees and rates tacked on by the bank, you're basically paying twice as much as what the nominal number is.
The following cost breakdown is current as of October 2017. Keep in mind that Jordan doesn't have a lot of ATMs around, not even in the touristic areas of Wadi Musa/Petra or Wadi Rum; using credit cards isn't a norm in the country so you should assume it's cash-only.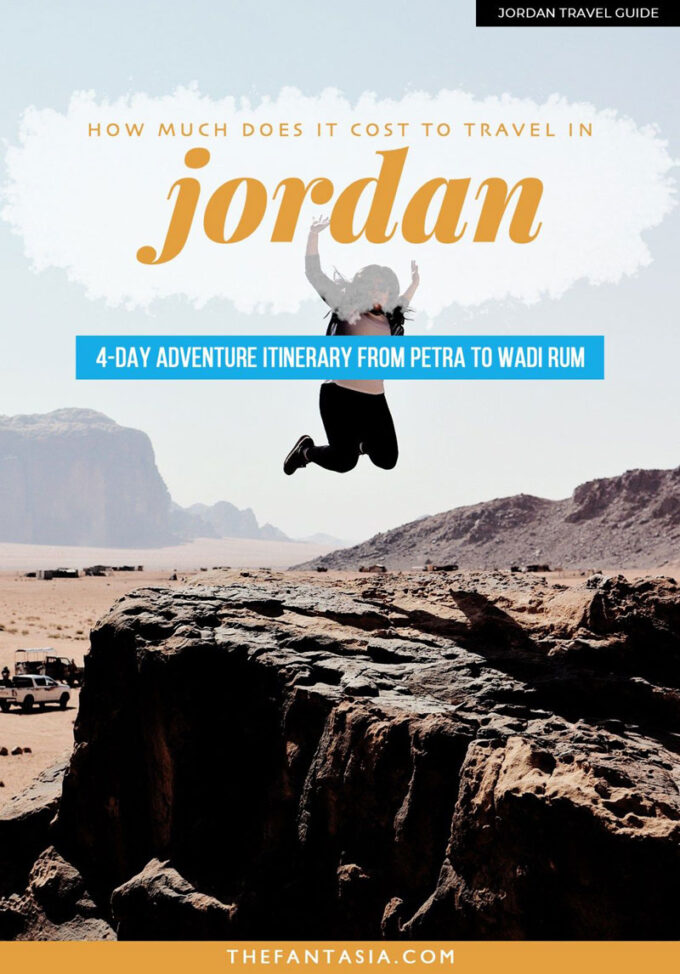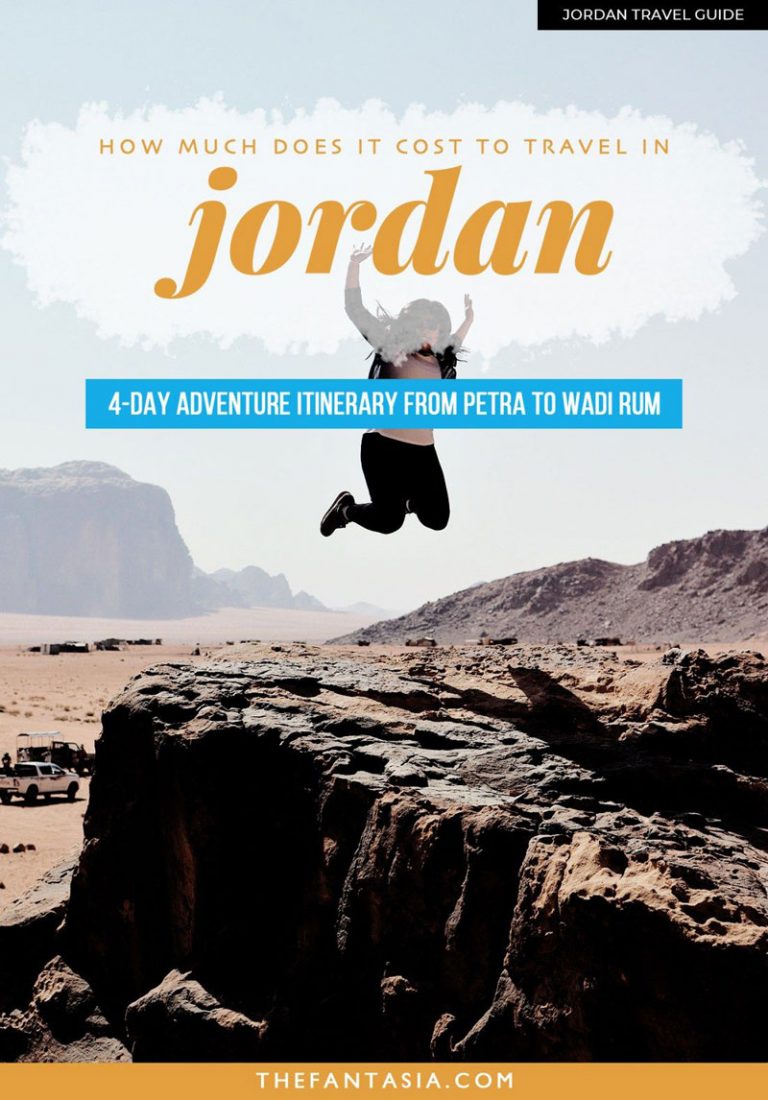 A note on Safety and Travelling in Jordan
Is Jordan safe? As a solo female traveller, that's a question I get asked a lot. After spending 4-days, most of it alone (or just with a Bedouin guide), I would say yes, but with a few caveats. You need to be aware of your surrounding, and have common sense. Solo travellers (yes, even female) are becoming more and more common in Jordan that no one really bats an eye anymore.
As for families, I'll let a fellow blogger, Lindsay, do the talking. Her post on safety in Jordan (specifically when travelling with families) is very comprehensive and covers a wide-range of topics including types of common scams.
How Much Does it Cost to Travel in Jordan? Summary of Travel Costs
Note that all prices indicated below are in Canadian dollars converted from Jordanian Dinars. At the time of writing, the exchange rate is that 1 JD = $1.80 CAD which is slightly cheaper than what I was charged by my bank (It was more of a JD1 = $2CAD). I have included both the JD and CAD$ cost breakout for ease of reference below.
Cash is king in Jordan – bring enough Jordanian Dinars for your entire trip if you can. ATMs are scarce though there are currency exchange spots close to the main tourist areas.
It's best to withdraw cash in advance, carry extra USD/Euros and have smaller bills to pay for things at the border crossing. A couple ahead of me got ripped off really badly as they only had a USD$50 bill to pay for the exit fee and bus fees for all the checkpoints. For both of them, it shouldn't have costed more than $30 but the border agent didn't bother returning the difference and they essentially paid more than they had to.
| | |
| --- | --- |
| Accommodation | JD48 / C$96 – Living life in a local Bedouin camp in Wadi Musa and Wadi Rum, as well as trying out budget hotels in Amman! I stayed at a couple of very interesting spots in Jordan! |
| Transportation | JD140.50 / C$281 – Getting around was no doubt one of the most expensive parts of the trip – this is easily reduced if you have a travelling partner! |
| Food and Drink | JD22.50 / C$45 – Eat like a king/queen in Jordan for very little! Hard to find really terrible meals! |
| Activities | JD170 / $340 – Don't skip the desert! Explore Petra and enjoy all that Jordan has to offer! Save some money by getting the Jordan Pass! |
| Miscellaneous | JD21 / $42 – Keep some spare change for the exit fee and paying the buses that operate between checkpoints! |
| Total Days | 4 – $201/day |
| Total Spent ($CAD) | $804 |
Activities:
Jordan Pass JD70 / $140 – Since I knew where I wanted to go and what I wanted to see, I opted to go with the cheapest Jordan Pass option which saved me JD73 (C$150) compared to paying the entry fees to the different sites separately. Buying the Jordan Pass also meant that my visa fee was waived. Here is my post about the Jordan Pass in case you're still deciding – I break down how the pass works and what's covered!
4×4 Day Tour & Overnight Camping in Wadi Rum JD100 / C$200 – this was one of those costs that I wished I could have reduced. Unfortunately, this variable is not on my side as there were no other guests on the date I wanted to go. If i had a bit more flexibility and could adjust the dates I was travelling, I feel like I would have had other guests as part of my trip and saved a bit of money. The cost had to be grouped together the activity and cost are often costed together.
Accommodation
I feel like accommodation is one of those things that you could pay a little more and get a totally unique and once-in-a-lifetime kind of experience in Jordan so try not to skip it if you can. When and where else can you sleep in a goat tent in the middle of the desert?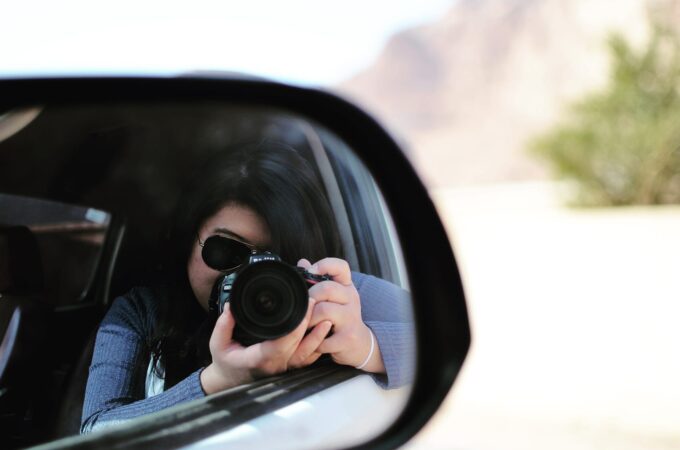 Seven Wonders Bedouin Camp JD25/C$50 (1 night) – this quaint little Bedouin camp in the middle of Wadi Musa is a great introduction to Bedouin hospitality if you want it to be more glamping than "roughing it up". The cost of one night accommodation is only JD25 (Roughly C$50) but the cost of being picked up to/from Wadi Musa as well as dinner bumped it up by JD20.
If staying at the camp, you should budget for dinner here (it was buffet-style, reasonable but fairly expensive considering other options) because there is no walkable options nearby. The cost of the dinner is JD10 (C$20) which is a very touristic price (You'd be paying JD1-2 in other locations for the same fare). If you choose to eat elsewhere, you need to do a 10-15 minute drive to the city of Wadi Musa should you decide to have dinner in the city (JD5/C$10 one-way per vehicle if arranged with the camp)
This camp is also a popular one used by a variety of tours so you'll likely come across other guests and plenty of families with young children. Even during the low season, I saw no less than 10 young children so this is a great camp for all ages!
Sydney Hotel in Amman JD23 / C$46 (1 night) – I spent one night in Amman so I could explore Jerash and finish my trip in Jerusalem. This was the most reasonably-priced hotel available in the centre of the city that was clean and safe.
I also like Sydney Hotel because of their free breakfast so it was appreciated to have that included in the price. I had a really great time at this hotel – there are dorm-style rooms available if you want to save money but for those who are willing to pay a bit more, the budget single or double rooms are incredible affordable particularly for where it is.
Transportation & Getting Around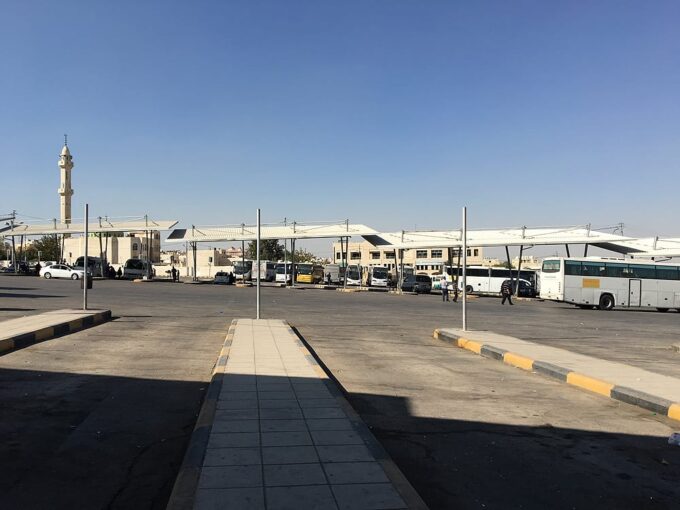 The bulk of my money definitely went to getting around. I did my best to take the public transit not only because it was so much cheaper, but I always like to travel the way the locals do. Jordan doesn't really well-established public transit infrastructure so I had to take the taxi a few times (and couldn't split as I was a party of 1). If you are travelling with others, it will definitely cost much less.
Taxi – Amman to South Bus Station – JD14/C$28
Bus – Serviis from Amman to Wadi Musa/Petra – JD3.50/C$7
Taxi – Wadi Musa to Seven Wonders Bedouin Camp and Back – JD10 (JD5 each way) / C$20
Bus – Wadi Musa to Wadi Rum Tourist Bus – JD10 / C$20
Taxi – Wadi Rum to Petra – JD45 / C$90
Bus – Petra to Amman on the JETT Bus – JD10 / C$20
Taxi – Amman to King Hussein/Allenby Border JD25 / C$50
Exploring Jerash & Al Joun Castle JD2/C$40: The entry fee to Jerash was covered by my Jordan pass so I didn't actually pay a penny to get in. I got lucky as my hotel was able to organize the trip for myself and two other individuals which meant that we had the luxury and comfort of a private vehicle. Doing the math, the cost of visiting the two sites on public transit or with a taxi worked out to be roughly the same.
Food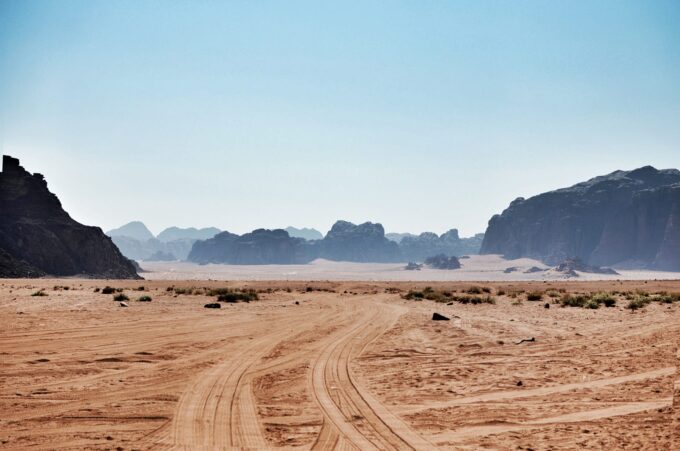 In Jordan, you can eat like a King or Queen for really cheap. If you manage to avoid the touristic areas, you can have a plate of falafels for less than JD1. At most "supermarkets" (these are vendors located throughout the city), prices aren't fixed and I wasn't sure if it was a norm to haggle or not.
Typically I paid anywhere around 20-30 piastres (1 piastres is 1/100's of a dinar, so it's like saying 1 cent) for a can of juice. Generally speaking, 1.5lt of water should cost JD1.50 (C$3) so if you're being charged more than that you know it's a bad deal. Just walk to another supermarket until you get to one that's not going to over-charge you.
Bufeft-style dinner in Seven Wonders Bedouin Camp – JD10 / C$20
Plate of falafel at the famous Hashem Restaurant in Amman – JD2.50 / C$5
Snacks and Water/Drinks purchased throughout my trip at the supermarket – JD10 / C$20. I didn't keep all my receipts but felt this is pretty representative of what I spent throughout the 4 days
Other Costs
Jordan Exit Fee JD10 / C$20 – This is paid as you get your paperwork stamped with your exit fee. Make sure to keep smaller bills for the exit fee otherwise you're forced to pay in USD/Euros and they likely cannot give you change.
Jordan Border Crossing JD10.50 / C$21 – this cost can vary. When you arrive at the border crossing, in addition to paying the exit fee, you also have to pay to get on the bus that transports you across the no man's land to the various check points. According to my research, the cost should be around JD5 + 1.50 per piece of luggage (or something along this line). My group was charged JD8.50/person. It could have been because I was crossing through Allenby/King Hussein Border Crossing (which passes through the West Bank) or it could have been because the bus isn't completely full.
Travelling to Jordan | The Essentials
Cash is king – always be sure to bring extra dinars and USD/Euros just in case you need to exchange them. ATMs are not very common but black market exchange houses are readily available
Enjoy the Bedouin tea, especially the unsweetened version!
Jordan's Tourism Board website clearly outlines the entry requirements to enter Jordan, border hours, and embassies
Consider getting a Jordan Pass if you plan to stay in Jordan for longer than 4 days/3 nights
If you plan on staying overnight in Amman, consider staying at the Sydney Hotel in downtown Amman where I stayed overnight. Here is the review I shared on TripAdvisor from my recent stay
Here's what you can expect if you plan to enter Jordan from Israel through the Northern Border crossing (Jordan River)
Make sure to stay overnight in the desert – here's my experience camping Overnight in Wadi Rum!
Here is a sample itinerary I did of my 6-day trip throughout Israel and Jordan