The minute I landed in Cape Town, breathing in the incredible scenery that was part of a 30 minute drive into the city, I felt right at home. For someone who's travelled quite a bit before hitting Cape Town, the feeling hit me like a brick – how could I ever justify my dream of living in Cape Town and leaving behind all the comforts at home?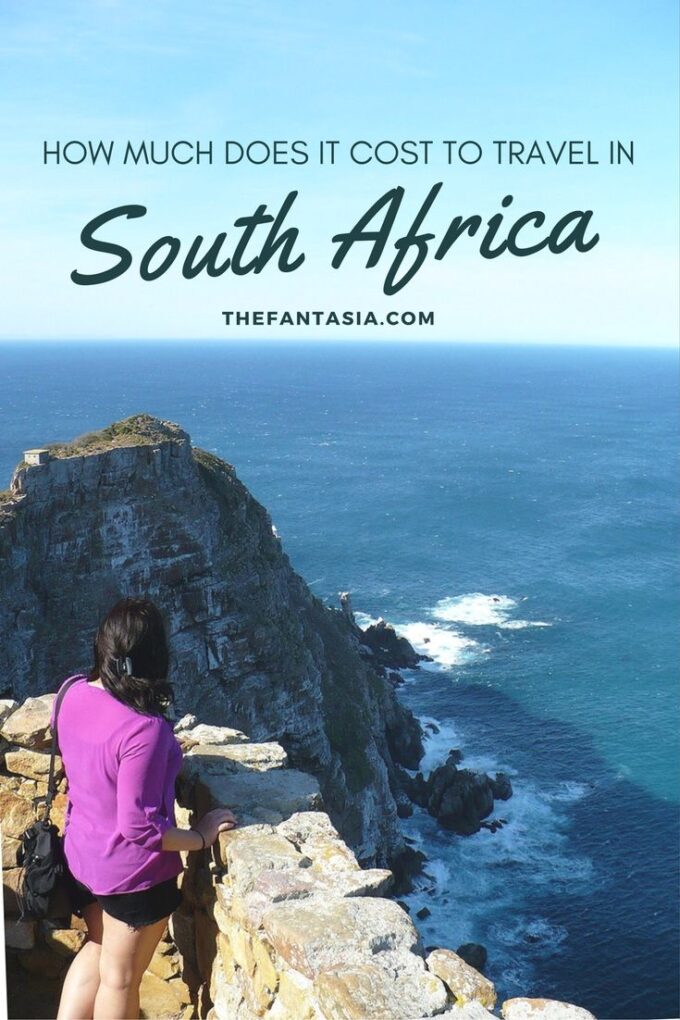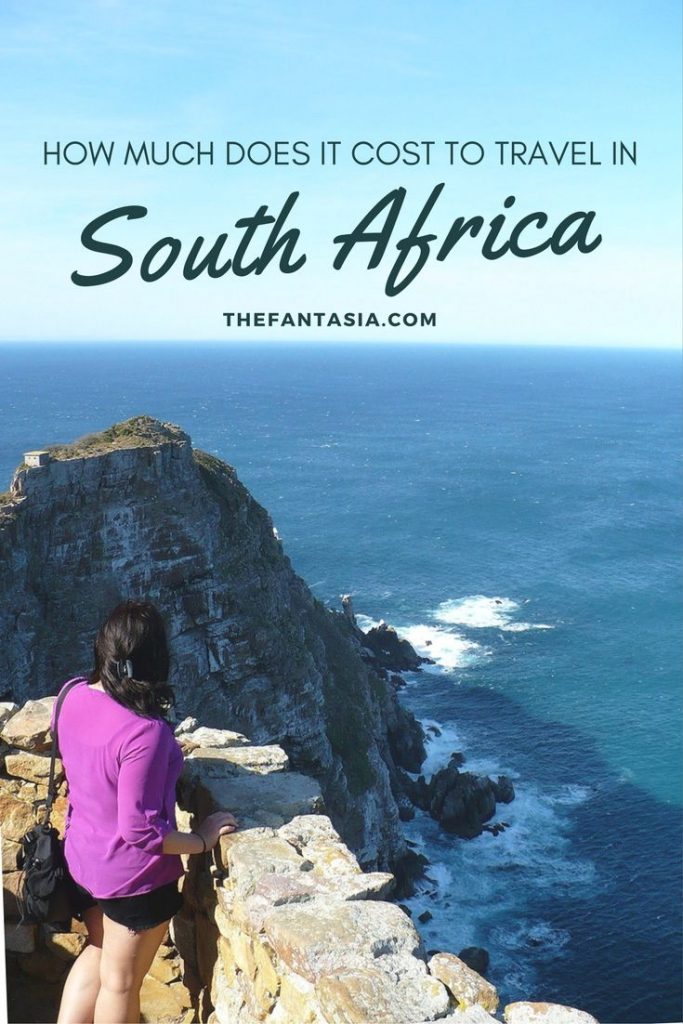 The more time I spent in the city – inhaling the incredibly fresh air in Cape Peninsula, tasting and breathing in the saltiness of the ocean in Muizenberg and Sea Point Promenade, and feeling like I could never eat everything Cape Town had to offer, well… it just convinced me that I need to move here at some point in my life.
A chance fare mistake that led me to book a trip to South Africa was undoubtedly one of the best travel deals that I came across! It led to a lifelong love for the country and an incredible need to go back every year. Despite having lived in Ghana for a few months after university, much of the continent of Africa was incredibly new to me. I didn't know much about South Africa either – my knowledge went as far as Nelson Mandela and apartheid.
Fortunately, I had a co-worker who just happened to honeymoon in Cape Town – she couldn't stop gushing about her experiences in Cape Town. Upon realizing that Johannesburg was a mere $150 flight away from Cape Town, I immediately booked an onward trip and the rest is history.
I wanted to start this "how much it cost" series to give you a sense of travelling to destinations on a budget. I pay for and plan every single trip myself so I am conscious of every penny. I also have a student debt (north of $50K) while I travelled. That doesn't mean I skimp on experiences – I always try to balance the budget and experiences the right way. The other consideration I have to think about is the safety aspect – as a solo female traveller, I often have to resort to paying a bit more (i.e. taking a shuttle instead of public transit) so that gets factored into my budget as well.
Go to South Africa – Even When Everyone Disagrees
Every time I tell my friends, co-workers, and people that I've come across about my travels in South Africa, they always lament about the cost, safety and the effort it takes to plan a trip there. Just because it's not a walk in the park, it doesn't mean you shouldn't do it. In fact, once I got my Mom's blessing (about 2 weeks before I left on the trip), I knew it was going to be the most memorable trip I'll ever take (spoiler alert: it was!)
I went to South Africa twice (2015, and then in 2016) so where needed, I'll provide a range. The breakdown below is taken from my most recent trip to South Africa in 2016 and broken out per trip (You can always divide the accommodation per person)
Note: The prices indicated below are in Canadian dollars – these trips would obviously be a lot less if you're spending in Euros or US dollars (Lucky bunch!) The information below are current at the time of writing, but always double-check the website for the latest information.
My Travel Style: These costs are also based on my travel style – value-conscious / mid-range budget with a touch of luxury though always with safety-first mindset and never compromising on activities/must-do's! I keep costs down by picking my destinations opportunistically (i.e. flight deals, error fares), using public transit and staying at budget accommodations. I will splash out on activities and experiences that would normally cost much more in other locations even if I have to sleep in airports ????
This is How much It cost to Travel to South Africa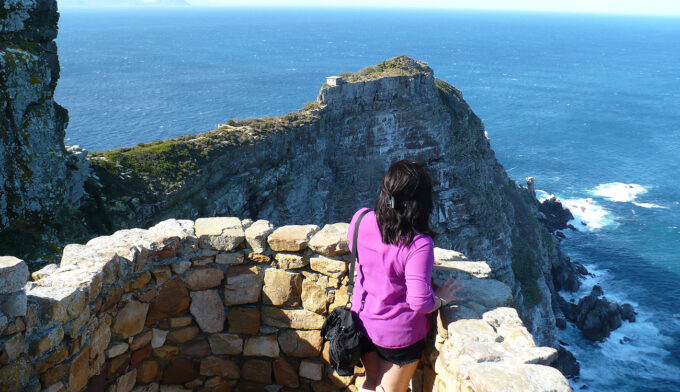 | | |
| --- | --- |
| Accommodation | $453 – Expect to pay $18-20 for a shared dorm at a hostel; $30 in a budget Airbnb room at a central location and $60+ for an Airbnb in an upscale residential area |
| Flights & Transportation | $960 – Expect to pay $1100-1500 round-trip economy flights from Toronto; $2-10 for Uber to main tourist areas within the city |
| Food and Drink | $50 – Expect to pay $3-10 per meal if you do your own groceries, and avoid the chain restaurants. Decent hot meals at a restaurant can be had for $5-10. $2-5 for beer / wine / gourmet coffee |
| Activities | $1100 – Expect to pay ~$900 for a 4D/3N safari trip (can be customized cheaper or more luxurious) and $20-100 for activities in and around Cape Town |
| Miscellaneous | $130 – Expect to pay $100 for travel insurance and $20 for a SIM card and top up for 5GB of data and airtime |
| Total Days | 16 – $168/day |
| Total Spent ($CAD) | $2693 – this is skewed upwards due to my safari trip as well with single suplement. |
The Cost of Accommodation in Cape Town, South Africa

Cape Town is one of the least expensive destinations out there, and my Canadian dollars went quite far. I opted to stay in both a hostel, and AirBnB – just to get a feel for both. You can expect to see low and high-season pricing and the prices below indicate the prices in May (as I went both years around the same time). In 2016, I did a safari in South Africa, so that will be detailed out in the activities area.
A Residential Airbnb on Tamboerskloof ($35/night) – For my first visit to Cape Town, I opted to stay in a centrally-located residential house owned by a couple. Located a quick drive away the main touristic area, this was a totally budget and fantastic find. This is a popular area as it is minutes away from the city centre, and only 30 minutes walk to Long Street, the main touristic strip of street. Click here to see hostels and availabilities on Tamboerskloof
An upscale Airbnb House on Sea Point ($60/night) – deciding to treat myself a little bit, I opted to stay in an upscale house with incredible views of Sea Point. This suburb is known for being home to some incredible houses and plenty of high-rises with incredible views. I love this area as the Sea Point promenade is only 15 minutes downhill walk away, and the tourist Hop on Hop Off bus passes by this area. In fact, you can walk all the way to the V&A Waterfront in as little as 30 minutes! Click here to find accommodation on Sea Point
Stoked Backpackers Hostel at Muizenberg ($21/night) – A mezzanine bed in one of their deluxe co-ed dorms (houses 7 people instead of 10+) was a great way to have a bit of privacy and my own space in an otherwise popular hostel. You can see some pictures from the Muizenberg hostel I took in this post.
Flights & Transportation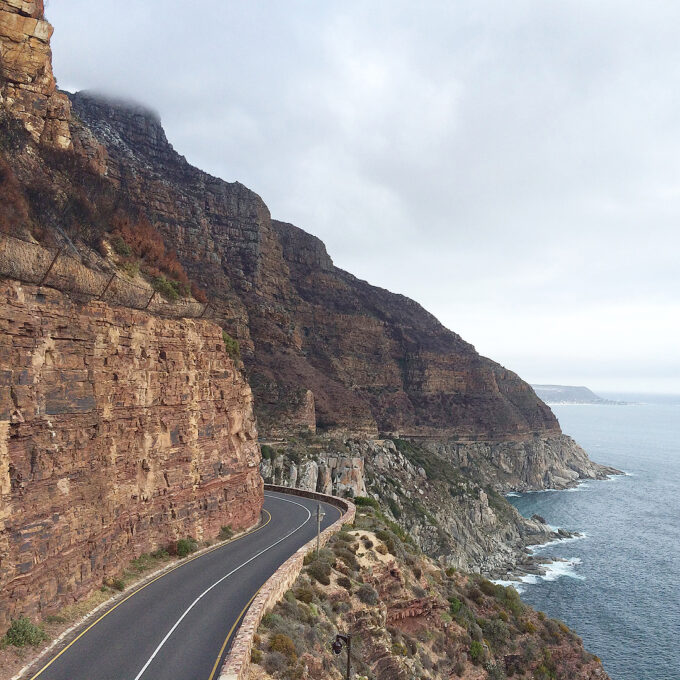 Flying from Toronto costed me a mere $784 in 2015, and roughly $600 in 2016. The average price for those flights were $1000+ but booking around 6 months in advance and strategic use of points knocked down my fares. I even got super lucky and got free upgrades on the way home!
Whilst in Cape Town, I opted to Uber everywhere. It's safer than taking the taxi (which you cannot track) and I feel much comfortable in knowing that I don't have to haggle on the street. Being able to send my location to friends is also another safety plus that helped. I did not take any public transit whilst there as I've been told it can be very complex and unsafe.
Here are some average costs that I recalled from my trip:
Airport Transfer with Uber: $15-20 (depends on traffic)
Airport Transfer (private shuttle): $25-35
Uber fares between main tourist areas: $2-10
Uber fare from Cape Town to Muizenberg: $15
Food & Drink Costs in Cape Town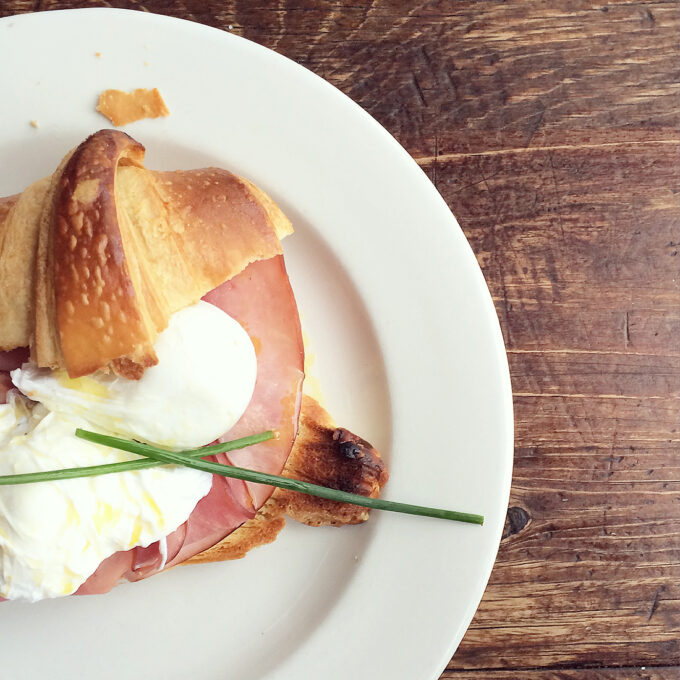 South Africa has been called the "Rainbow Nation" and for a good reason too. There's a variety of foods to be found in Cape Town and being a highly touristic site, you can expect to see quite a diverse selection as well. You can eat like a king/queen in Cape Town!
I opted to buy a lot of my foods from the supermarket – fruits and veggies that are in season are highly affordable. You can expect to spend $3-6 on foods from the restaurant although chains like KFC and Ocean's Basket will set you back $10+ for a regular meal. My advice to keep food costs low is to cook your own meal, and avoid the "chain" type restaurants – you can expect to have a good meal and at a good price if you stay away from the touristic type of places!
Ask locals for a food recommendation – that's how I discovered the Eastern Food Bazaar on Long Street that has all sorts of Indian, Mediterranean and Middle Eastern foods for cheap. I got a massive chicken shawarma plate for CAD$4! The Old Biscuit Mill in Woodstock is a fantastic alternative for great farmers' market and shopping experience.
South Africa is a producer of wine so you can expect to get inexpensive (but incredible) wines. My safari tour actually had unlimited red wines throughout dinner. Beer costs around $2 for a local lager and goes up for European/North American brand. If you can try the Windhoek Draught – a great local offering that I got to sample whilst on the safari as well!
Delicious coffee / flat white / latte from Truth Coffee can be had for $2-5.
Activities
South Africa is NOT the place to skip activities or go cheap. If you can save money elsewhere, South Africa is the one place I would splurge it at. The diverse selection of things to do for every age group and fitness level is simply astounding. You WILL NOT regret splurging the money!
I went in the low-season for both years so I believe I saved a bit more than what you would see during the high season. Regardless, since a lot of these activities are not very doable elsewhere for this kind of price, nothing ever felt overpriced. If I were to go to Hawaii or Bali or Nicaragua and attempted to replicate some of these activities, I know I would be spending at least 2-3x more than I did here. Plus the scenery was far better in Cape Town!
I have written extensively about some of my activities, so I will link them so you can read more about it!
Surfing in Muizenberg in South Africa: $90 for 4-class pack (Buy 3 get 1 free)
Guided Tour up Table Mountain and Lion's Head: $50-60 for each guided hike
Custom 4-Day Safari Trip at Kruger National Park: $920 (including pick up to/fro Johannesburg, food and extra trip to Mmpumalanga)
Visit to Robben Island: $33 for the ferry, and guided tour (half-day)
Day Trip to Cape Peninsula: $90 for a private tour and pick up to/fro my AirBnB
Wine Tasting at Stellenbosch: $50-100 for a private tour.
My Safari trip was undoubtedly the most expensive component of this trip. I could have halved this cost if I was travelling with someone else and split the room. As it happens, I was travelling alone and essentially "paid" for the 2 beds.
Miscellaneous Costs
Travel Insurance: Since I was going on a safari, I opted to get travel insurance from World Nomads which covers my photography gears. I had medical travel insurance through work, so the only thing I paid out of pocket was the World Nomads coverage. For $110, my possession up to $2000 was covered for the 2 weeks that I was travelling.
SIM Card: I bought myself a SIM card so I can stay connected. The actual card costed $0.20-0.30 and the top up for the 2 weeks I was there was $20 for about 5GB of data from MTN. Great coverage even when I was on a safari – never felt like I was disconnected in any way. Since I could top up as I go, I think $20 was on the higher end of the estimate.
Malaria Tablets: Since I was going to a malaria zone, I opted to get malaria pills ahead of my trip. Fortunately, this prescription was fully covered by my insurance plan.
South Africa: Lots to Do, Easy on the Budget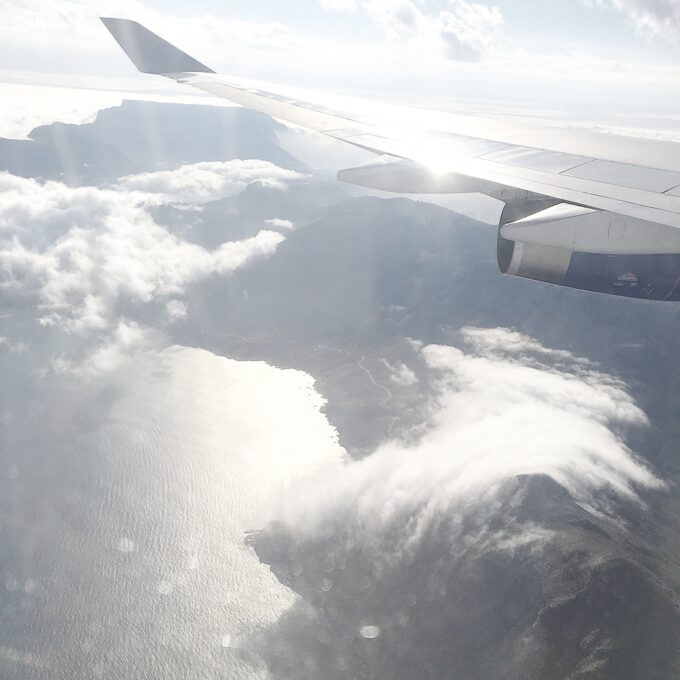 I know you're probably thinking that $168/day is a high price to pay for a destination like South Africa. While I agree with you, how often do you actually go on a safari? Most people consider it a once-in-a-lifetime experience, so considering that $168 CANADIAN dollars gets you a 2-week, activities-packed experiences of a lifetime, that is absolutely worth it to pay. If you take out the safari component and choose to do less expensive activities to fill up your week, you can see how that would significant decrease the daily cost!
Now it's over to you! Have you been to South Africa?
Are you Planning to Travel to South Africa soon?
There are some places that feel like home to me even if I've visited for the first time! That feeling for me was Toronto – it's similar to new york city, but a lot nicer and cleaner and much less crowded, even in the busiest areas.