The GivenchyTeint Couture Foundation ($59, available here) is the latest foundation offering from Givenchy which became available earlier this month. Available exclusively at Sephora, the foundation retails for $59 for a 0.8fl oz/25mL worth of product. The foundation is available in 8 shades (based on the current shade availabilities at the Sephora website).
The GivenchyTeint Couture Foundation is a lightweight, buildable foundation that claims to be a "beautyguard" for the skin. That claim basically translates to creating a finish that looks like second skin, and no excess buildup on the skin even with a number of layering.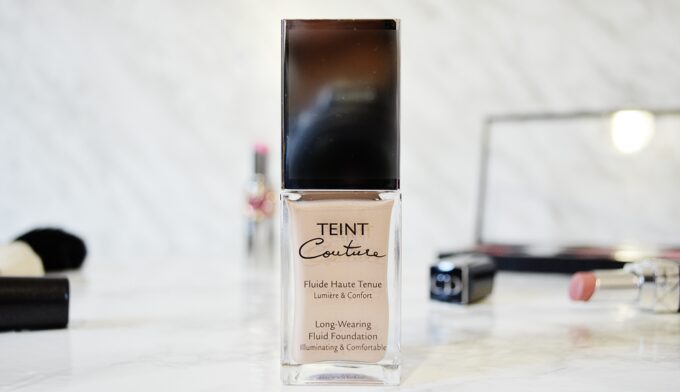 Another High End Foundation Love?
When a new foundation hits the market, I get really excited because if there is only one thing I can keep from my makeup collection, it will be the foundation. There is simply something about creating a flawless base that just does it for me. I also find the process of applying foundation to be a very therapeutic process in my morning routine.
When I started playing around with it, I noticed a great deal of similarity to the GuerlainLingerie de Peau foundation (which I have reviewed earlier). The fluid texture is not as runny/watery like the Guerlain one – there is a bit of firmness to it, and the closest texture I can compare this to is to the Estée LauderDouble Wear Foundation (another foundation that I have reviewed). The texture makes it easy to blend and dries to a semi-matte, satin finish. When I use this foundation, I typically skip the powder because it really stays and doesn't transfer. The finish creates this natural but radiant, and illuminating glow on my skin despite there being no shimmers in the formula.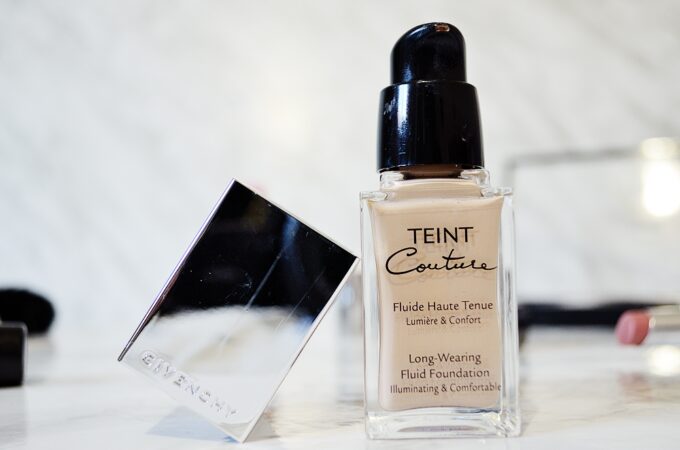 Second Skin but Not Exactly the Best
The foundation sits nicely on the skin; it looks invisible and does not feel heavy, true to its claim of being second skin. I find the coverage to be on the lighter side but still buildable. As someone who has more bad skin days than good ones and is all about the full-coverage finish, this is not a foundation I would normally go for. However, the claim that the GivenchyTeint Couture Foundation feels so lightweight that you don't even feel like wearing makeup was what made me really excited about it. That seems to be the perfect solution to the problem any full-coverage foundation fans can probably relate to: the mask-like feeling, and heaviness of the foundation after a long day of wearing it.
I find that the foundation provides sufficient coverage to cover most redness and light acne/scar marks, but will require a healthy dose of concealer on the bad skin days. The foundation does an amazing job at smoothing over my pores and any unevenness on the skin. If you are someone with good skin and don't need much coverage, this foundation is worth checking out because it is probably everything that you need.
On my NC25 skintone, I wear the shade Elegant Beige 4 which suitable for those with golden undertone but also have a neutral beige undertone as well. This shade is my best shade match, though a smidgen too beige (simply because it is almost winter, and whatever tan I had from my summer trips have all completely disappeared). Despite that however, it still looks natural and will not leave a garish foundation line on the face. The best thing about this foundation and the shade range though is that it doesn't oxidize or lean pink the way the GuerlainLingerie de Peau does.
For some additional reference, I wear the following shades in other brands:
On my normal skin-type, I do not need any touching up during the day, and that goes with most of the foundations I wear, so having that long-lasting guarantee is another thing I appreciate about this foundation. I typically go to kickboxing class for my workout so having a foundation that can withstand the sweating, and the cardio workout is a very important criteria for me. This foundation stays on all day and looks as good at the end of a long day as it did when I first applied it.
Despite the similarities between the GivenchyTeint Couture Foundation and the GuerlainLingerie de Peau foundation, I prefer the first simply because of better shade match that doesn't lean too pink and no oxidation. I find the GivenchyTeint Couture FFoundation to deliver a better job at delivering a flawless, radiant, and luminous glow on the skin that looks natural. One thing that I really wished to see more of is more shades akin to the shade selection available with Make Up For Ever's foundation line.
Givenchy Teint Couture Foundation | Shade Comparisos
For some additional reference, I wear the following shades in other brands: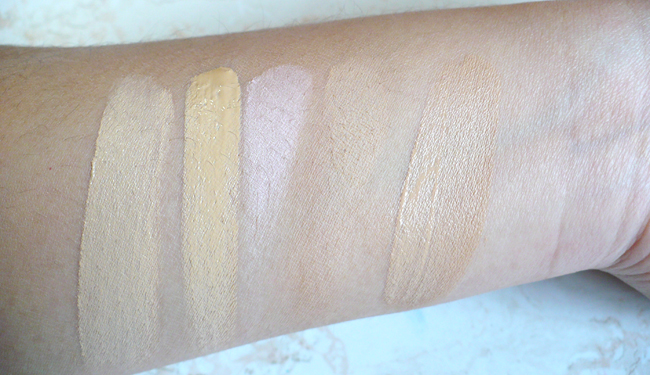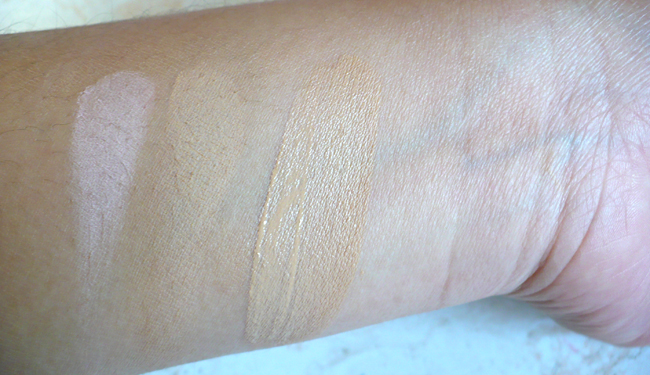 Givenchy Teint Couture Foundation Overall Thoughts
Overall, this is a foundation that has won me over despite not being a full-coverage foundation which is something I normall reach for. With the lightweight feel, great coverage, illuminating and long-lasting finish, there is little to dislike about it. If you have been hunting for that perfect lightweight foundation, I recommend that you give this a try – you might end up liking it!
This is a fairly expensive foundation and it is not going to be an easy purchasing decision. That being said, try to get a sample of it from Sephora if you can and test it out for a couple of days to make sure it really works for you. With a limited shade range, it's doubly important to make sure you get matched with the right shade.
---
Disclaimer:
This post features product(s) provided for editorial consideration. All opinions are my own. For more information about my review policy, please
click here
.
---