My faith in high-end mascaras is renewed with the GivenchyNoir Couture Mascara ($35, available here). I never typically purchase high-end mascaras because when doing the math, I could never justify the price per use of such mascaras. I have been using this for the last couple of months and can really attest to its effectiveness at delivering what it promises. The packaging of this mascara is super sleek and the weight of the tube feels like a million bucks. I like to have this mascara out for display purposes on my vanity just because it exudes luxury.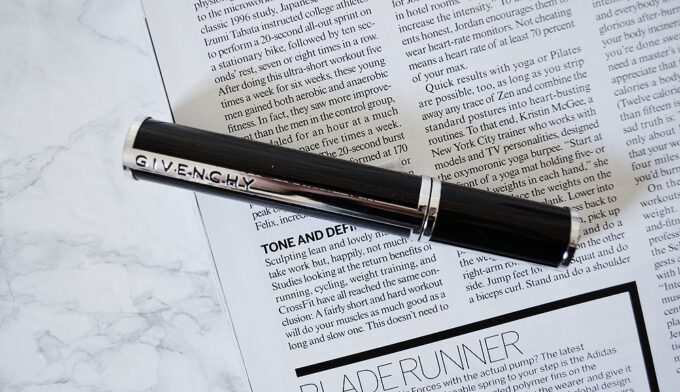 GivenchyNoir Couture Mascara claims to deliver 4-in-1 result: volumizing, lengthening, holding the curl, and providing lash care. I can easily see the result of the first three claims. This mascara delivers such an amazing result with just one coat. My pin-straight lashes immediately appear longer, and fuller, making my eyes look more alive, awake and brighter. With this mascara, I look like I have fake lashes on, even though I hate applying falsies. The mascara does an amazing job at holding the curl for a whole day, which I can attest to given my 12-hour on campus schedule. I can be running around from class to meetings in any weather, and the mascara stayed put.
The formula is really great – it applies wet but dries quickly. One coat is usually what I need, but when I'm trying to achieve a very dramatic look, I'll apply two coats of the mascara. I try not to overdo it (i.e. three coats) because my eyelashes will start clumping and appear spider-like. I have to note that the waterproof formula feels a lot drier and feels really spider-y and very clumpy compared to the regular version.
Givenchy Noir Couture Mascara – A High End Mascara Worth the Hype
The applicator/brush of the mascara is very unique. It consists of three round "bristle" that can be very tricky to work with. It takes some time to get used to it, and I highly recommend playing around with it and trying different techniques/methods before judging the effectiveness of the mascara. The application is not simply just up/down the lashes since the shape of the brush allows you to use different angles to get all the hairs. This is the technique that I recommend you use as well so that you can get to all the hairs, including the baby lashes.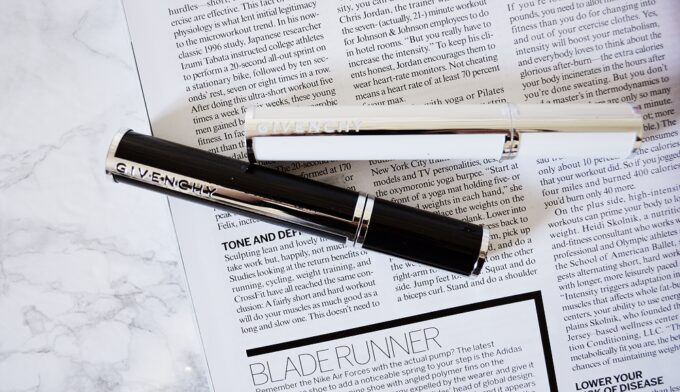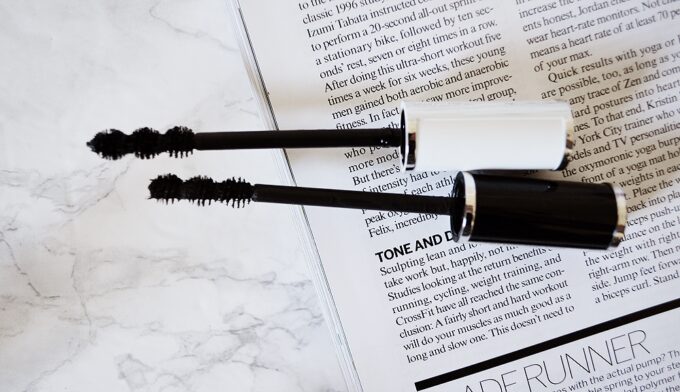 In terms of application, I am very satisfied with this mascara and definitely would repurchase (if only they had a waterproof formula too!) It is a reliable backup that I can always count on in delivering a dramatic look easily. The brush helps get the product on all the hairs, including the baby/stray hairs that tend to get missed. This is a mascara that I use sparingly, and only for special occasions. I instantly feel so much more glamorous with this mascara.
---
Disclaimer:
This post features product(s) provided for editorial consideration. All opinions are my own. For more information about my review policy, please
click here
.
---