I confess that i can be way too loyal to a fault with some of my favourite makeup pieces. Ever since I started the "Buy This Month" series on the blog in an attempt to get back into writing "Favourites" post and showcase time-tested products that are not just the newest launches, I've been slowly discovering that I am really loving a whole bunch of old favourite again!
I also wrote about how I'm going through a makeup fatigue that seems to be helping me save on a lot of money. Aside from a few pieces I picked out here and there, my makeup spending this year has been at an all-time low – something that I'm pretty dang proud of! I've spent most of my money this year at MAC (Their Select Sale back in March and limited-edition lip kits were too good to pass up!)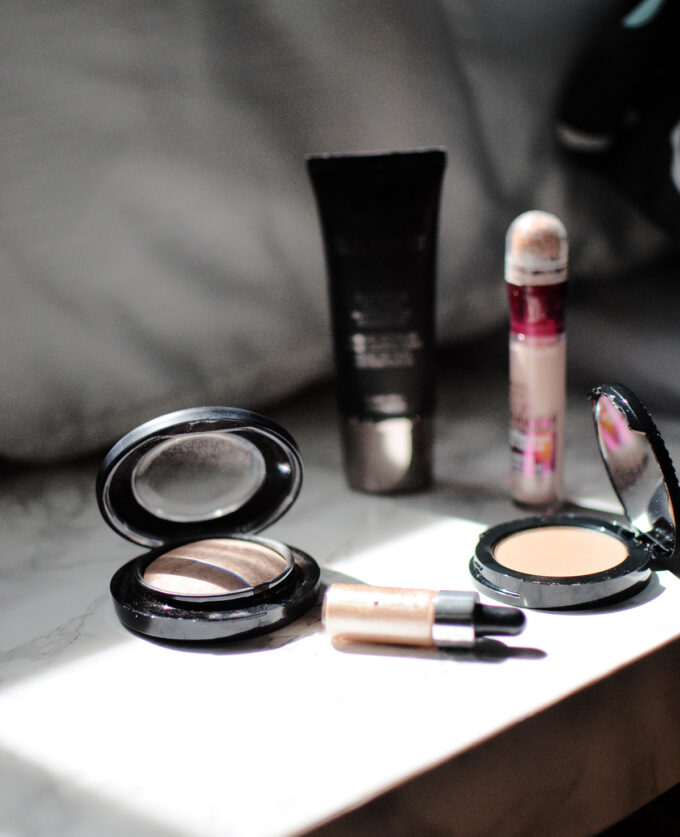 I don't think I'll every get bored of talking about the Laura MercierSilk Creme Photo Edition Foundation ($58, available here). This must be the third or fourth time this year that I have included this in a favourites post. I cannot get enough of this foundation and the fact that it looks good in every season means this is a year-round favourite. If only this foundation wasn't so expensive, I think I'd always have 2-3 backups just in case! You can read my thorough review on this product over on the post here.
I have been obsessed with the Too FacedChocolate Soleil Matte Bronzer ($38, available here) for over a year now, and I cannot believe I haven't really talked about it as much! It is one of those products that I got in a value set and am glad to have repurchased when it was available because it is seriously gorgeous! If you like the BenefitHoola Bronzer, you'll really like this one. The biggest difference between the two is Too Faced's softer contouring effect. I like that the colour isn't as pigmented, and has a bit of taupe-ish undertone to create a more chiseled finish overall!
What was I doing before the MACMineralize SKinfinish in Cosmic Force ($33, available here) came into my life? Probably faking it with a light bronzer! I've been really into nude blushes or one of those "no blush" blush and I think I found the perfect one in this product. I came across it by chance but it looks so stunning on the cheeks despite how "plain" and unimpressive it looks in the pan. I've heard that this is a limited edition item so I'm going to have to look for a replacement soon! Give me your suggestions in the comments below!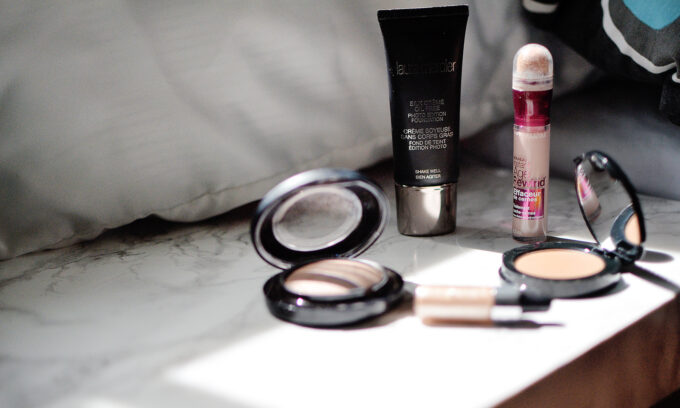 Although I have been lusting after the the CoverFXCustom Enhancer Drops ($52, available here), I still cannot justify buying it at full-size. Not only is this bottle quite sizeable, the impressive quality of this product means that one highlighter bottle will last ages! I own the Custom Drop for the foundation and that is still going strong despite being a couple of years old already! I hope CoverFX might release a mini-version like this one I got a few months ago – at least for those who want to try out more colours at once and actually finish them!
The last item I have to mention is the MaybellineInstant Age Rewind Brightener ($12.99, available here). I will be honest, this wasn't an item that I loved right away despite the incredible number of positive reviews and this cult-ish hype around it! What ended up working for me is how this product layers well with the Makeup GeekFirst Love Blush which gives the already shimmery blush a little bit more oomph on the skin!
Now it's over to you! What are some of your favourite products of the moment?