Most readers know that my collective "favourites" posts are very few – I rotate my routine just a few times throughout the year as I prefer to finish an entire product before trying something new. It's easier to write individual reviews for each product and tag my favourites all at once. Plus, I tend to get really wordy with my collective reviews that they end up being ridiculously long!
Today I have a few products that's impressed me again and again that I have to feature it in this collective review and shopping list of some kind! I've written a review for each individual product (except 1) featured here so be sure to click on the product name to learn more!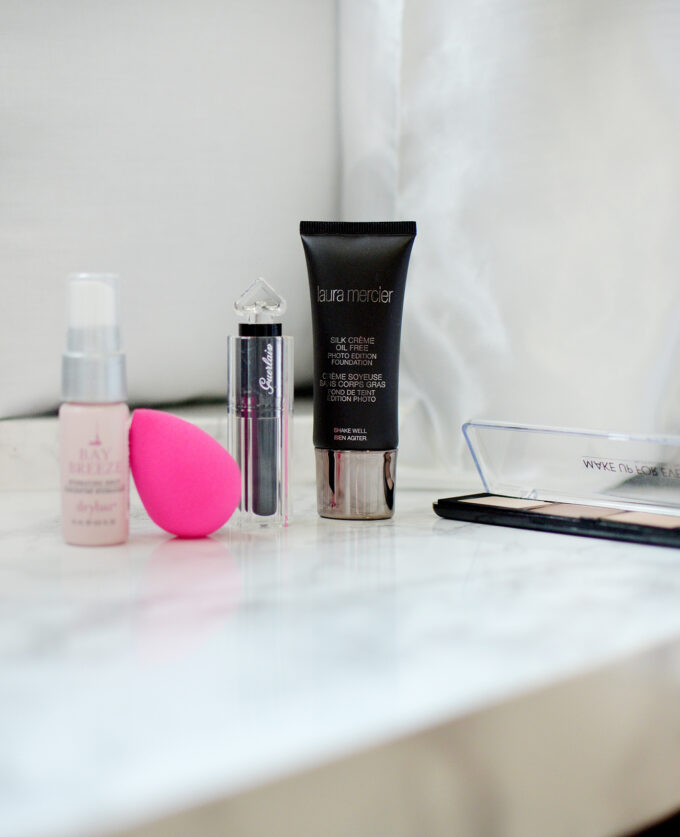 The Laura MercierSilk Creme Photo Edition Foundation ($58, available here) was money totally well-spent. I could have the worst skin day possible and this unicorn-magic infused formula would make it alright. It gives my skin the most natural second-skin look that stays for 10+ hours. I love that this foundation just gets better during the day – there is no caking, or buildup even without a setting powder. Despite its steep price, I'd gladly repurchase this foundation again and again – it's replaced other high-end foundations from CHANEL, Dior and MAC completely.
I don't like to play favourites but I cannot seem to ever put away the Make Up For EverPro Sculpting Palette ($54, available here). The convenience factor and awesome formula are just a few reasons why I keep coming back. Don't even get me started on the shade range – the colours are just right for my light-medium skintone. I sort of wished the palette is bigger – $54 is a steep price to pay for this size particularly when my blush/bronzer brush barely fits. I hope at some point, there's going to be some upsizing with this palette (but without the price increase please!) as I would buy backups!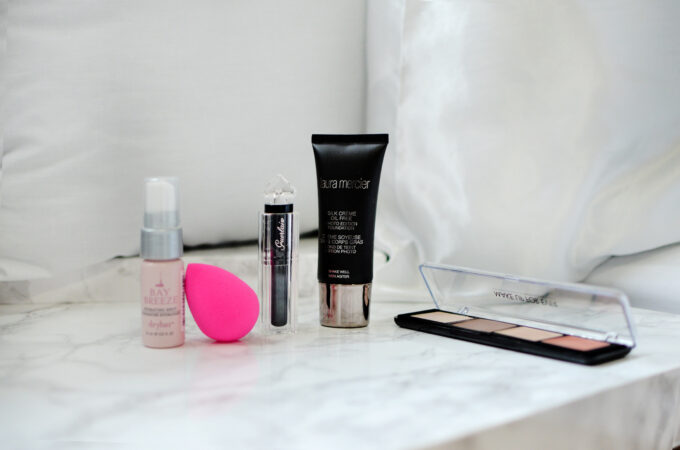 The BeautyBlender continues to be my favourite makeup tool for any type of liquid or cream complexion products. It's a foolproof and beginner-friendly way to apply everything perfectly. If I'm struggling with a brush, the BeautyBlender never fails to come to the rescue. The only few times I haven't really enjoyed using this is with a more watery liquid formula's that just seems to want to sink into the sponge rather than adhere onto the skin!
One of the GuerlainLa Petite Robe Noire Lipsticks ($37, available here) made such an impression on me but the plot twist is that the colour isn't even something I'd normally reach for! The shade 007 Black Perfecto is a unique colour as its grape colour can be used on its own to darken the natural shade of your lips or add some oomph to whatever lip products you use underneath it. It cannot get over how lovely and comfortable this formula feels on my lips worn on its own and when paired with a neutral lip colour. I have had so many compliments from friends whenever I wear this baby out!

The DryBarBay Breeze ($48, available here) is a pretty interesting product – it is a concentrated moisturizing formula for the hair. One individual mini bottle shown in this review is worth one use. You can only buy this in sets of 4 ($48) but I got lucky as Sephora had these as an online freebie last year and I stocked up on it. I like the scent and how well it moisturizes my hair. After testing this a few times, I realized why this product seemed very familiar to me – the got2bSmooth Operator Lustre Lotion is pretty much a drugstore dupe in case you don't want to shell out too much money on haircare!
What are some of your favourite products of the moment?
---
Disclaimer:
This post features product(s) provided for editorial consideration. All opinions are my own. For more information about my review policy, please
click here
.
---