Believe it or not, this MAC Select haul was my first beauty haul of the year! I've spent practically nothing all year on makeup except for one little sneaky purchase when MAC launched the lip kits so I didn't feel bad in splurging during this rare sale!
When MAC announced a 25% off promotion for its MAC Select Members, I thought it was a good time to pick up a few new items to try out. I have been a member since the program launched in 2016 but haven't seen much out of it except for member-exclusive shades. Not the biggest shopping incentive! I thought this promotion was very generous and quite rare, so off to the mall I went!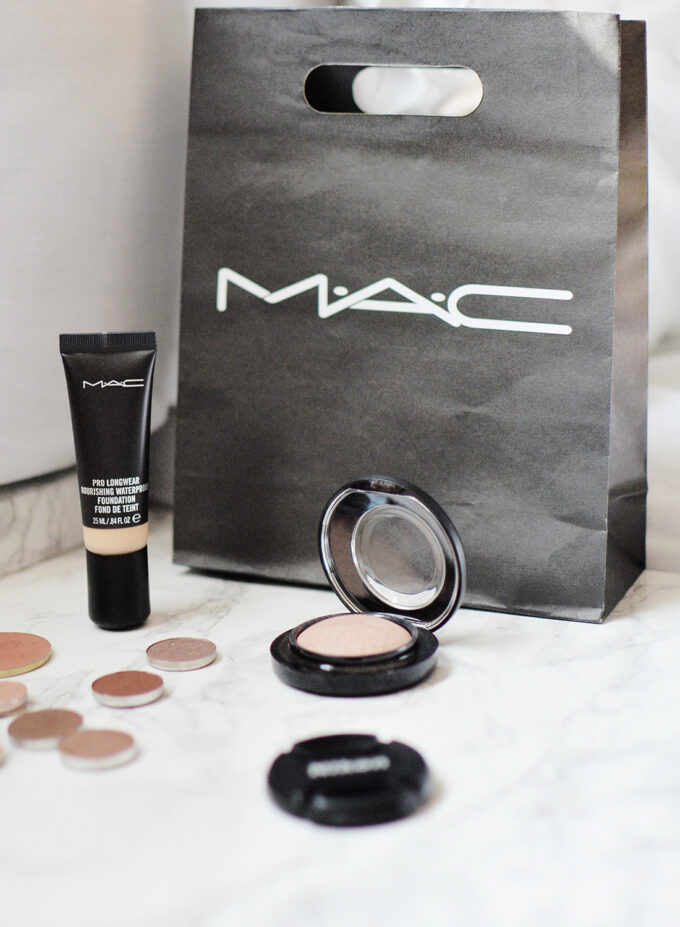 I picked up several new items during this haul focused on the eyes and face. For the eye makeup, I picked up six MAC Eyeshadows ($8, available here) which came out to only $6 after the discount. I can't tell you how insane of a deal this is – you can't get amazing eyeshadows from the drugstore for this kind of price anymore! I picked up six colours in the pro pan format: Jest, Antiqued, Sable, Raw Cocoa, All That Glitters and Malt, all of which are from the permanent collection.
For the face, I picked up a new foundation and 2 blush products. I was keen to try out more of MAC's foundation range particularly because I find their colours match really well for me. I picked up the MAC Pro Longwear Nourishing Waterproof Foundation ($40, available here) which I haven't heard too much of! I am seriously excited to give this a go – I hope this is as good as my Laura MercierSilk Creme Photo Edition Foundation because I need a really good dupe to this really expensive yet incredible foundation!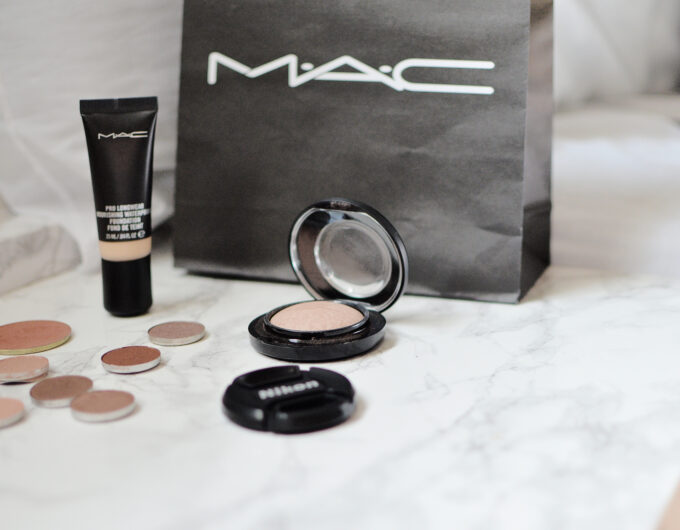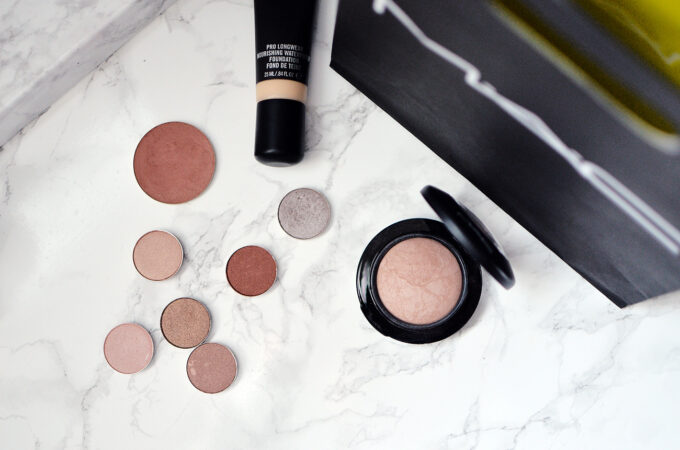 I also repurchased my favourite nude blush of the moment, the MACMineralize Blush in Cosmic Force ($33, available here). I came across this by chance when I was randomly swatching blushes in store but it's the perfect dupe to my expensive Burberry Light Glow Blush and came out to so much cheaper which justified its purchase. The last item I bought is a Powder Blush in Harmony ($27, available here) which is almost identical to Benefit's Hoola Bronzer and is one of my all-time favourite face products when I first started out with makeup!
Overall, I'm super excited to try everything out from this haul! Did you pick up anything from the recent MAC Select promotion?