I don't think I can adequately describe the excitement I felt when seeing new colours/palettes from Wet n WildColoricon Eyeshadow range. I had fond memories of those being my first budget beauty purchases, particularly the Wet n WildEyeshadow singles – they were the perfect $2 dupe for some of the most popular MAC Eyeshadow colour (Satin Taupe, Blanc Type, etc). Who remembered stocking up on those? Not only were they super attractive to the wallet, the quality was pretty comparable to MAC's.
Recently Wet n Wild came out with a few new colours, and palettes. Nothing really jumped out at me colour-wise, but then I started swatching, and the rest is history! I have to tell you – if you're on a budget and looking to splurge a little bit for yourself without breaking the bank then I have really good news for you…
By the way, Wet n Wild is a cruelty-free brand (and easily accessible too!) Available at Walmart, Well.ca and a variety of US retailers (Ulta, RiteAid)! So don't feel bad about stocking up!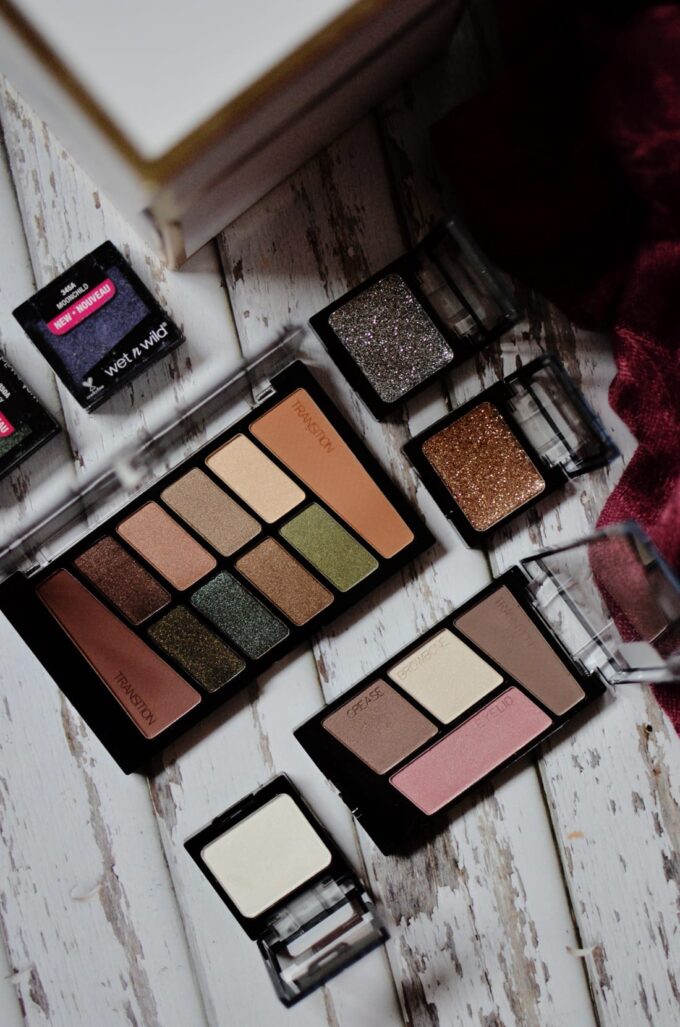 Wet n Wild ColorIcon Eyeshadow Quads & Palettes
I have already reviewed one palette in the past (Wet n Wild Au Natural Palette), and it was a win in my book, particularly if you like neutral, everyday-appropriate colours, it is the palette for you. It's perfect for beginners as well, because you get colours for day-time wear that's also easily upped for nighttime looks!
There are two palettes that I want to review here: the first is the palette called "Comfort Zone". If this palette made you look twice, there's a good reason for it. It's the reformulated, upgraded version of the old palette. The only difference between this palette and the one before it is the addition of two transition colours and the smaller, more compact design.
Quality-wise, I didn't detect much of a difference. The transition colours had a lot of fallout (seems to be because they are matte colours) whilst the other 8 shades applied quite well on my arm and on the eyelids.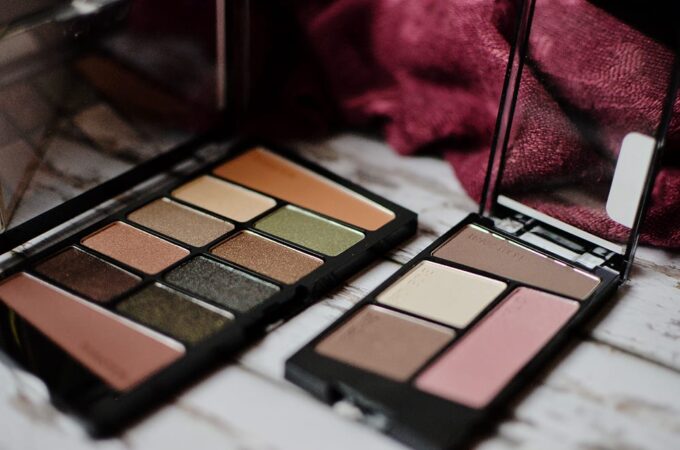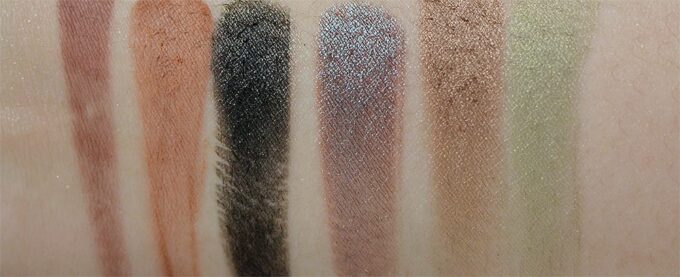 The eyeshadow quad in this launch is called "Sweet as Candy" and to be frank, I'm a bit perplexed by the colours included in here. The two browns are almost identical in terms of tone, so it's not a palette you can switch from day to night. What makes this palette workable despite the two brown colours is because one is matte (works really well as a crease / transition colour) and they don't lean too
Pink is always a very tricky colour for the eye as it can make you look sick, or like you didn't apply enough base to make the colour pop. This colour feels like the latter. The pink doesn't really pop against my skin so I used a bit of the white to create a more frosted effect which I think looked much better than on its own. The shimmery white highlight colour is surprisingly impressive – it stands up on its own without looking "cheap".

Wet n Wild Eyeshadow Singles & Glitter Singles
Let's switch gears and talk about the singles for a second because these are by far, my favourite of the entire range! I've always preferred single eyeshadows over palettes because you can pick and choose the colours you want to use and not have any colours going to waste.
Can we please get excited about these colours and the glitter eyeshadows?! I have three colours to show you and I'm trying to not buy the rest (if there are more) at Walmart. The three colours I have are Sugar (shimmery white), Moonchild (cobalt blue) and Envy (mermaid green). Unfortunately, the last two arrived broken but I loved the colours so much that I had to press it back together because I mean… check out that pigmentation and how pigmented it is! I'm just trying to hold it together because I can't believe each single costs less than a cup of coffee.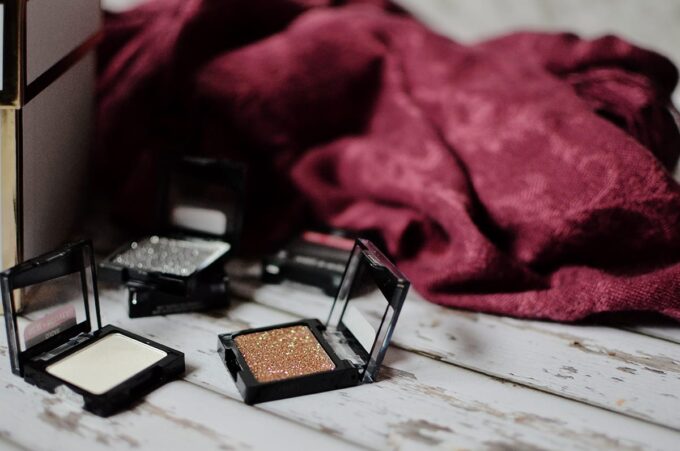 I'm just a little bit skeptical with the glitter singles though. I'm not sure this is the best delivery method for the glitter and I can't imagine what a mess it would be to remove especially if you have sensitive eyes. I applied this to swatch and I found even with my micellar water, I had to scrub quite hard with leftover glitters on my arm. The best way to apply this is with a flat, synthetic brush (I use a concealer brush) which allows the product to be distributed fairly evenly. I applied the glitter without any eyeshadow base or glitter glue and got decent coverage (50% of my lids are well covered). If you want a bolder look, you'll want to go with a glitter glue underneath though.
I avoid applying the glitter with my fingers – they just won't stay! I feel like the heat from my fingers tend to pick up the bits I already got on the lids. Removing the glitter required me pressing my cotton pad (soaked with micellar water) for a little longer than usual. Even after removing most of the glitter, there's bits that needed a bit extra cleaning up.
Overall, the Wet n Wild ColorIcon Eyeshadow range continue to impress – they are good substitutes for some high-end palettes and eyeshadow colours without compromising the quality. With a little bit of eyeshadow base / primer, you'll get equally good results! There are tons of colour options, from the subtle to the bold and plenty of different formula's to choose from! These eyeshadows are perfect whether you are a first-time makeup user or an experienced one looking to add a few things to your collection without breaking the bank!
What do you think of the Wet n Wild ColorIcon eyeshadow range?
---
Disclaimer:
This post features product(s) provided for editorial consideration. All opinions are my own. For more information about my review policy, please
click here
.
---