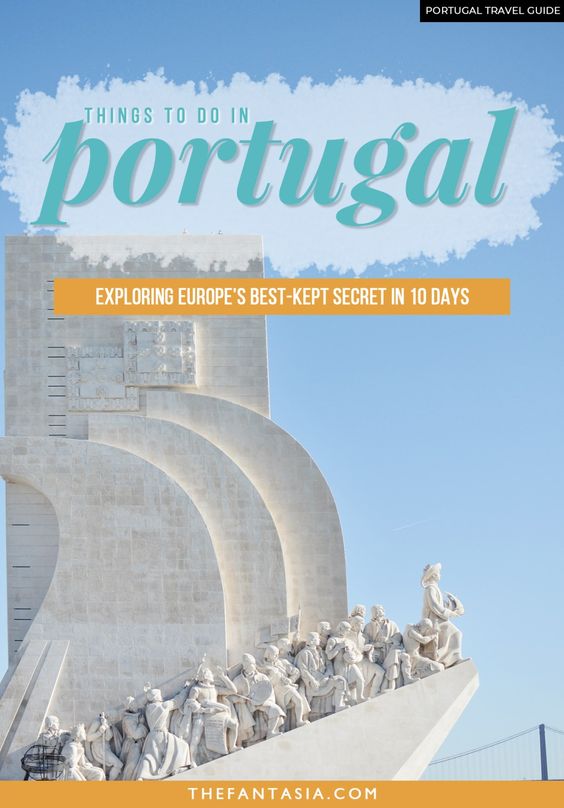 Whether you have 3 days or 3 weeks, here is a list of things to do in Portugal which includes visiting the incredible beaches in the Algarve, doing a surf camp and exploring the city of Lisbon.
Less than three weeks after an epic Middle Eastern adventure, I was off again for another trip. Portugal is Europe's best kept secrets so I went to find out what it was like before everyone got there. This one is intended to be a bit more relaxed, "fun in the sun" type of trip but it hardly ended up being so.
Portugal is ridiculously easy to get around and surprisingly cheap and efficient too! Perhaps I haven't been in Europe for a while but I was just so impressed that every day trip and public bus (similar to Grey Hound in North America) was very cheap (with student pricing available to those under 29), efficient, on-time, clean and there's even an ability yo pre-book your seat in advance!
Things to do in Portugal | Adventure Itinerary for Portugal
How to Get to Downtown Lisbon from the Airport
I took a red-eye flight out of Toronto and arrived in Lisbon bright and early – around 7am to be precise. There are two options to get from the airport to the Lisbon city centre:
Take the metro on the red line, and then switch to a different one to get off at your destination.
Take the convenient airport shuttle called Aero Bus and get dropped off at one of their many drop-off locations in popular tourist areas in the city.
With the metro, if you use the Viva Viagem zapping card (contactless tap cards like the Octopus / Oyster / Presto Cards), the trip costs €1.40. You can use the same card for further in-city travels, on various modes of transportations (bus, trams, and subways). The card itself costs €0.50 to purchase. Minimum cost to load to the card is €3
With Aero Bus, there are two routes/lines which takes you to twice as many destinations. The bus arrives every 20 minutes, and you don't need to prebook your seat. Tickets can be bought at the yellow vending machine or from the driver.
The cost of the transfer is more expensive (€3.40) but the bus goes to a lot of touristic areas which has a lot of hotels/hostels so it feels like a more convenient option (i.e. being dropped off in front of my hostel as opposed to having to switch trains). The bus has free wifi (couldn't get the password unfortunately) and a USB port for every seat so you can charge your phone during your transfer. The only downside to Aero Bus is that it operates only between 7am-11pm meaning that you need to take the metro if you need to be somewhere before or after those hours.
Day 1 – Exploring Sintra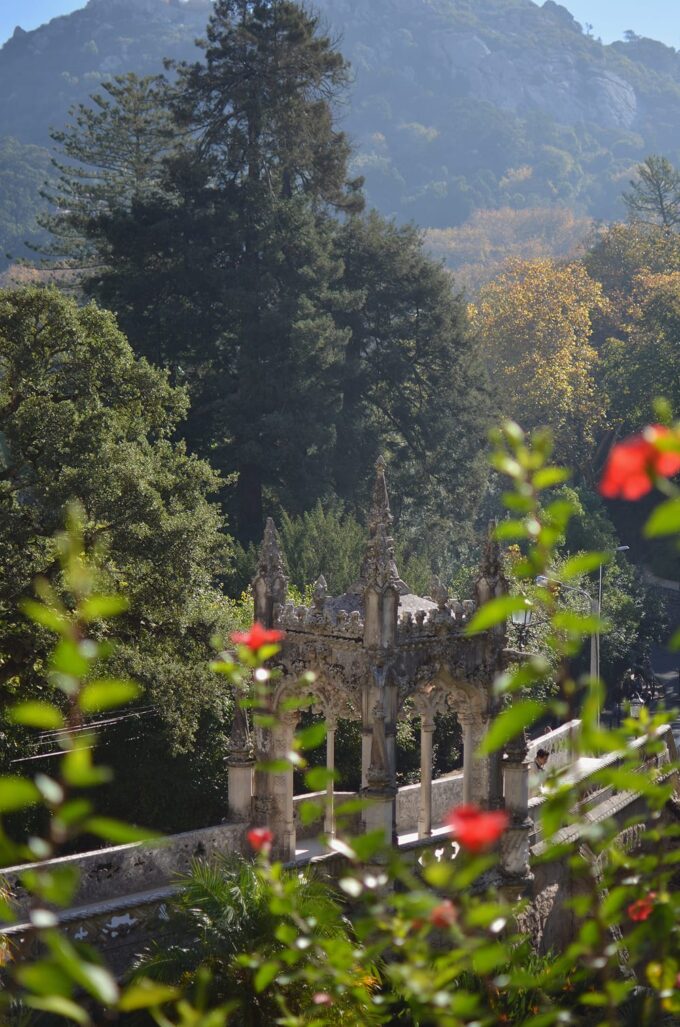 I checked in at Goodmorning Hostel on the Restauradores subway line which feels very central (and it was!) Lisbon does hostels really well and what drew me to the hostel were 1) free breakfast and 2) free sangria and beer night (YEPPPPP) I have written briefly about my experience at the hostel but you are guaranteed to have a good time and tons of friends by the time you leave. With free breakfast (sandwiches, waffles, fresh fruits, juices/coffee) and free cocktail night (with unlimited sangria and beer!) you can't beat the €18 cost per night!
Determined to beat jet lag, I immediately got to work in Lisbon. I joined a day tour organized by the hostel to Sintra. I'm glad I did this tour because I was exhausted but getting around with a private shuttle helped me stay on top of jetlag.
The tour left at around 9:30 (we had people who were late) and returned to Lisbon at 7pm. After a quick dinner and dessert, I was asleep even before my head hit the pillows.
Day 2 – Day trip to Algarve & Discovering Lagos Beaches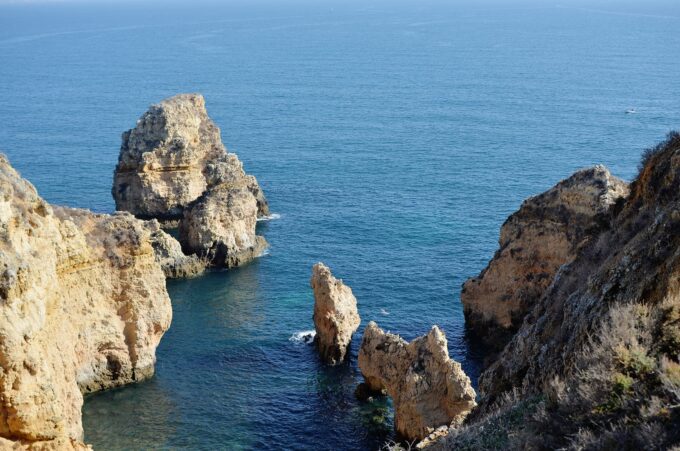 Every time I think of Portugal, I always think of the Algarve – beautiful beaches, scenic rocky formations, mysterious grottos and caves – all of this is which are far more impressive in person than I described it.
I took a morning bus from Lisbon to Lagos; the trip took 3 hours, and I opted to spend only 3 hours there, which was doable but may not be everyone's style of travelling. I spent around 15-30 minutes at each of the 4 beaches, scrambled a little bit and walked all the way back from Ponta da Piedade to the Lagos bus station which took quite a bit of time. As much as I wished I spent more time in Lagos, I didn't really mind the shorter itinerary as I didn't plan on sunbathing or picnicking since I was going to be spending another week at a different beach anyways.
A few beaches/lookout points that should be on your list if you plan on heading to Lagos are:
Ponta da Piedade
Playa de Camilo
Praia Dona Ana
Pinhao Beach
Day 3 – Exploring Lisbon City Centre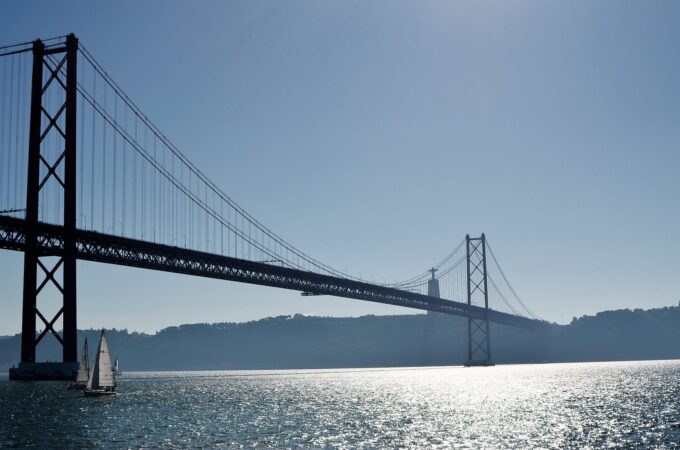 One day felt like more than enough to explore all of Lisbon's main attractions in the downtown area. I started by day in Belem but for whatever reason, the tram stopped about 10 stops from Belem which meant I had to walk the rest of the way (around 10 stops). This wasted a lot of my time but I guess was a good exercise (I feel like I exercise more when I'm travelling and always return with a decent weight loss!)
I got to Belem a bit later than I wished – there was a very thick crowd which was a personal disappointment (I like to leave at 7am but this time I left at 10am). Belem is a gorgeous part of the city – I could walk by the waters for days! This is also where Portugal's vesion of the Golden Gate Bridge (25 de Abril Bridge) can be found. There are some awesome photo spots before you even see the Belem Tower!
My favourite part of the entire day was seeing the Monument to Discovery. I've always been intrigued by adventures and I really can see myself joining the epic trip to find India, and Asia back in the 1400s! I love how the country honoured the sacrifices and understood the importance of seafaring back then!
A short walk from here are the Belem Tower, important for its role during Portugal's Age of Discovery. The line up was too long so I didn't go in.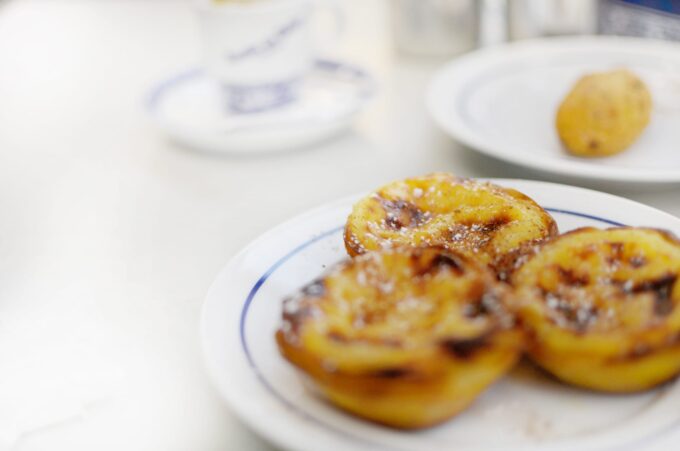 Shortly after, I made my way to Pasteis de Belem which is a must-stop destination for any visitors to the city. Enjoy delicious, hot-off-the-press pasteis de nata made with the same recipes that were used since 1837.
Pro Tip: Don't be intimidated by the lines – you will get your pasteis in 15 minutes. The servers speak multiple languages and have a no non-sense attitude about the lines – it was very efficient! If you want, skip the takeout line and actually get seated – relax, enjoy some café/espresso, codfish cake and the pasteis of course!
Day 4-9 – Peniche
I chose Portugal specifically because it is a fantastic surf spot. For those of who do are not aware, I am really in love and intrigued by surfing since I took it up in South Africa a year ago. I decided to do a surf camp (and came home so sore every single day!)
If interested, I went to a surfing school in Baleal in Peniche called Baleal Surf Camp. It is one the first surf school in the area and is a well-respected surf camp/school. Pricing is affordable and definitely worthwhile if you want to improve your skills.
Day 10 – Lisbon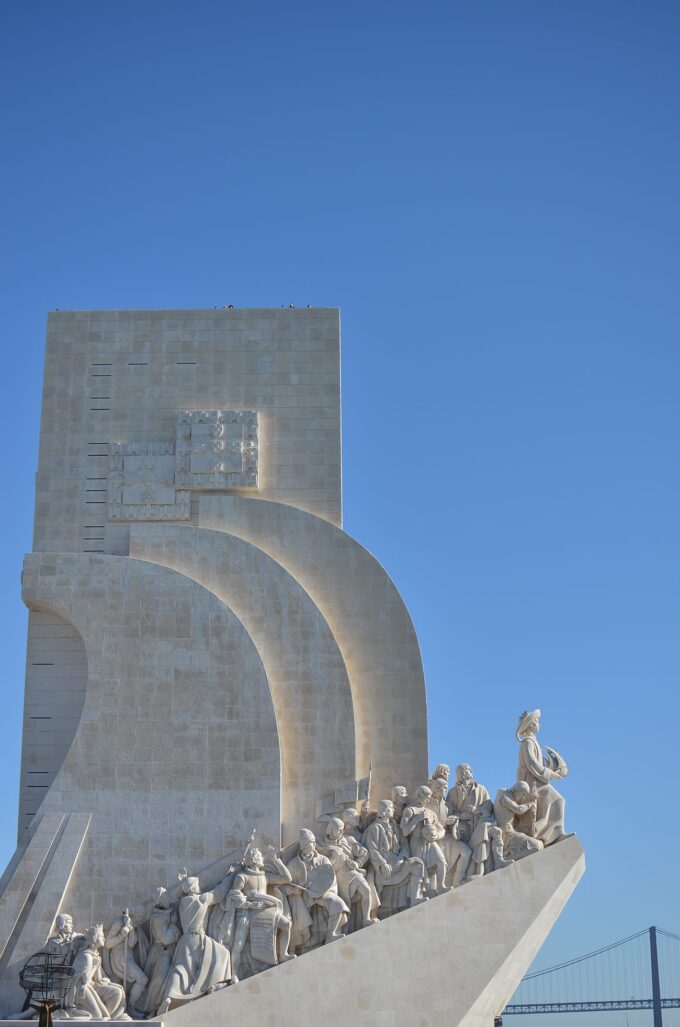 I was back in Lisbon for a day since I was determined to spend as much time as I could surfing in Portugal. I don't live near a beach and I'm sure the net time I'm remotely close to the water would be in a year or so. I opted to do a very easy day in Lisbon and explored the areas that were fairly immediate to my hostel. Here is a list and map of the things I did in a single day! For details on my 3 days in Lisbon, check out my itinerary on an earlier blog post: Things to do in Lisbon | 3 Days Itinerary for Europe's Best Kept Secret.
The highlight of this entire trip has to be my visit to Cervejaria Ramiro, considered one of Lisbon's and perhaps, Europe's best seafood restaurants. Locals and tourists alike flock to this family-run restaurant which serves delicious prawns, tiger shrimp, massive crabs among all sorts of other seafood delights at a reasonable price!
Santa Justa Lift
Castelo de S. Jorge
Comércio Square
Lisbon Cathedral
Praça da Figueira
Cervejaria Ramiro – Featured Anthony Bourdain's show "No Reservations" – one of the best (if not the best) well-priced seafood restaurants in Lisbon
Heading to Portugal soon?
Lisbon or Porto? 3 days or 3 weeks? Whatever decision you need to come to, here's my list of things to do in Lisbon!
One of my favourite spots in Lisbon is Belem, its historic centre. Guarded by two famous monuments, a remarkable monastery and the best pasteis de nata spot in all of Lisbon, you'll want to make Belem your #1 stop in Lisbon!
I decided to pick up more of those Portuguese tarts I loved and had zero regrets about it. I am looking forward to sharing these little bites of heaven with my family when I get back!
Portugal was incredible and I hope to be back soon!
Pin this for Later!