I wasn't sure about how I feel travelling to Southeast Asia – I've always been more of an adventure traveler and Southeast Asia just reminds me too much of the partying, and indulging in too much street food, which aren't the worst things in the world but definitely not what I'm after in a lot of my travels. Plus, the travel time is a serious killer unless you plan to spend a good month or so there.
I scored a very impressive flight deal which would make it an absolute crime to not go so I'm sharing a bit of my Southeast Asia itinerary covering both Cambodia and Thailand. The idea of backpacking Thailand or trekking and eating your way through Vietnam, Cambodia, Laos among many other countries in Southeast Asia, is something that most people aspire to do – Leonardo diCaprio made it look so epic in The Beach afterall!
Typically, a Southeast Asia trek is best done over longer periods of time and covering more grounds as it's bloody expensive and very time-consuming to go there. Unfortunately, being a Canadian and stuck with only 3-ish weeks of paid vacation meant that I had to make the most of a 2 week trip through two countries and make it work.
As someone who's done more in less time, I was excited to give this trip a go, so let's break down my itinerary.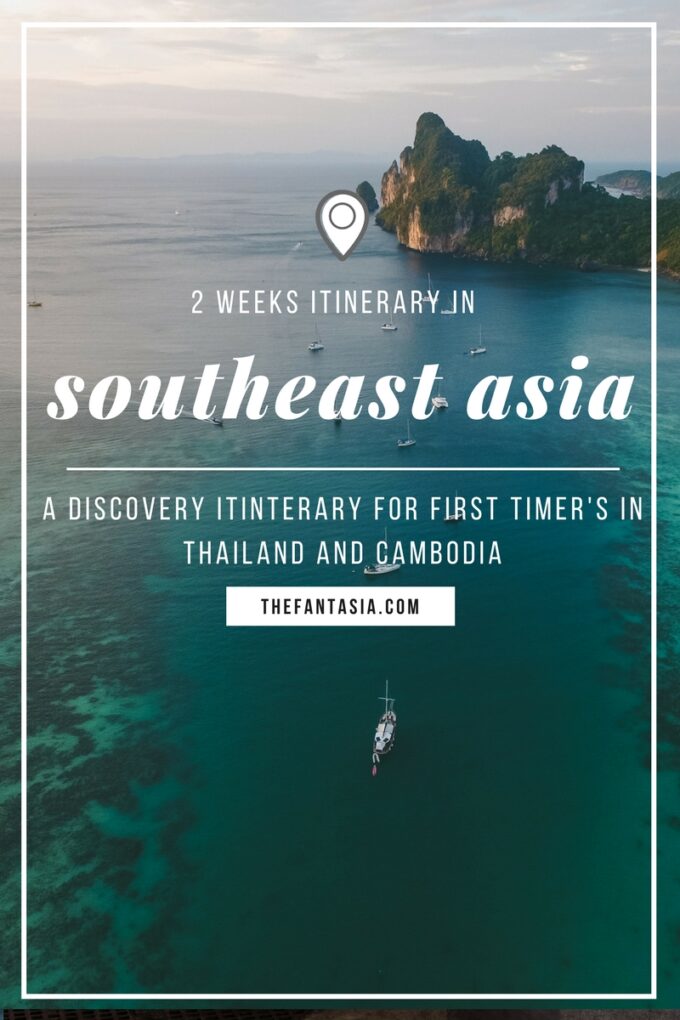 Getting there: Toronto to Bangkok
I am flying from Toronto to Bangkok on Air Nippon Airways (ANA), Japan's largest airline and also a 5* airline, consistently rated as one of the world's best airlines by Skytrax. I'm very excited to be flying ANA – I'm done with the United, Air Canada, Delta, and American Airlines – airlines who treat flying as a hassle and not an experience the way most Asian (Cathay, Singapore Airlines) and Middle Eastern carriers (Qatar, Etihad, Emirates) do.
I scored an insane deal (are you ready for it?!) – C$656 round trip flight on the 787-9 aircrafts which I am so stoked about. I always book this particular itinerary for my family when they're travelling so I'm finally getting to experience the awesome flights I put them on all the time!
Day 0-1: Toronto to Bangkok, Thailand
It takes almost two full days (including time zone difference) to fly from Toronto into Bangkok. The flights which I paid C$656 for is as tight as it can be whilst allowing for sufficient layover (I cannot do another 14 hour non-stop trip unless it's in a better cabin) so I plan on heading straight to Cambodia. Why? It makes sense from a logistic point of view to fly out from BKK so I can avoid having to fly discount airlines which I'm not too confident about. That said, I also don't have the time to use the buses or trains which would eat up way too much time.
Day 2: Bangkok to Phnom Penh, Cambodia
I am not as keen to visit Phnom Penh only because of the atrocious stories about pickpockets, and theft in broad daylight. Generally speaking, most tourists head directly to Siem Reap (for Angkor Wat), or Sihanoukville (beaches) instead of spending time in Phnom Penh. My biggest draw? To learn more about and pay respects to the Cambodian genocide which I learned through the epic documovie, First They Killed my Father, directed by Angelina Jolie. I've read a few blog posts about it and am mentally preparing myself to visit.
I'm really excited to be staying at Mad Monkey Hostel in Phnom Penh – although I'm not usually a hostel person, I've been very impressed about what I've read about the hostel so far! Employing locals (with fair wages, benefits and working condition) as well as running community projects such as the Clean Water, running Education and Arts funds, meaning my tourist dollars can go to those who would benefit most from it!
Not travelling to Cambodia anytime soon? No worries! Mad Monkey hostels are all over Southeast Asia, and even Australia too! Check them out if you're heading to Thailand, Philippines or other parts of Cambodia!
Day 3-6: Siem Reap, Cambodia
The biggest draw for anyone heading to Cambodia is the epic temple complex of Angkor Wat, made famous in Tomb Raider and Indiana Jones. It is a massive complex with tons to see and the stunning sunrise photos that grace travel magazines can't even begin to describe how excited I am. I hope the weather won't be too humid/sticky in the morning as I'd love to explore the major temples throughout Angkor Wat.
Day 7-14: Phuket
I'm really excited to explore more of Thailand's famous islands. The first time I've been, went on a tour (and I was far too young) with my family staying mostly in Bangkok. As a child, the temples and statues didn't really impress me, so I'm excited to go back (towards the last few days of my trip) with more mature eyes to appreciate the cultural significance of them.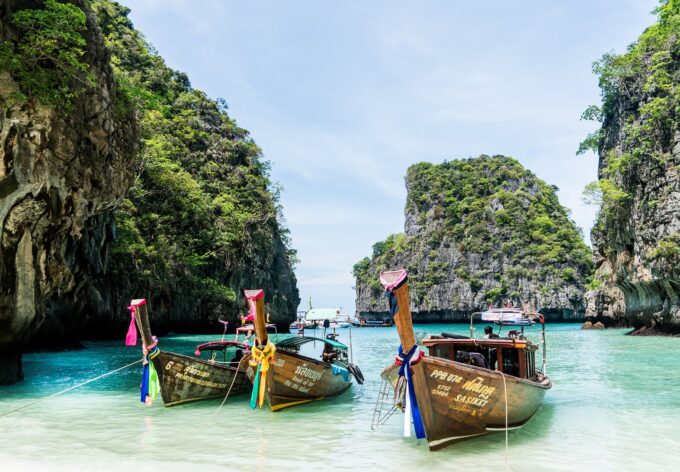 For the first week in Phuket, I'm going to take advantage of the many dive shops and surfing schools to go do some water adventures for about a week. I wished I could have stayed longer but silly me booked my flights already before fully confirming my plans. Here's to hoping I won't have forgotten too much of my scuba lessons and I can get right into exploring the beautiful corals and wrecks throughout the Andaman Sea.
Day 14-15: Bangkok
I've been told there isn't much to do in Bangkok and further research seemed to confirm it. I'm going to really make the most of the markets, and street foods while enjoying visits to the temples and many statues that grace the entire city. I'm excited to provide an updated "report" on things to do and see in Bangkok!
I'm sure there are tons to see, eat and do across Cambodia and Thailand so I'm really excited to explore all that the countries have to offer!
Have you been to Southeast Asia? Any particular favourites of things to do, see or eat? Send them my way friends!
Pin it for Later!