I know this time of the year is when we start lamenting and talking about how we couldn't believe how quickly the year has passed. However, this year has been quite a ride and I loved every moment of it! This is a good time to start listing up some of my most reached for products (beauty and otherwise) that I used throughout 2017 and inspire your upcoming shopping trip (or Black Friday shopping list)
Like previous years, I have 7 products to correspond with 2017. If you're interested in seeing what other products have been featured in the past, it's worthwhile to go over similar posts and some of my favourites of the year!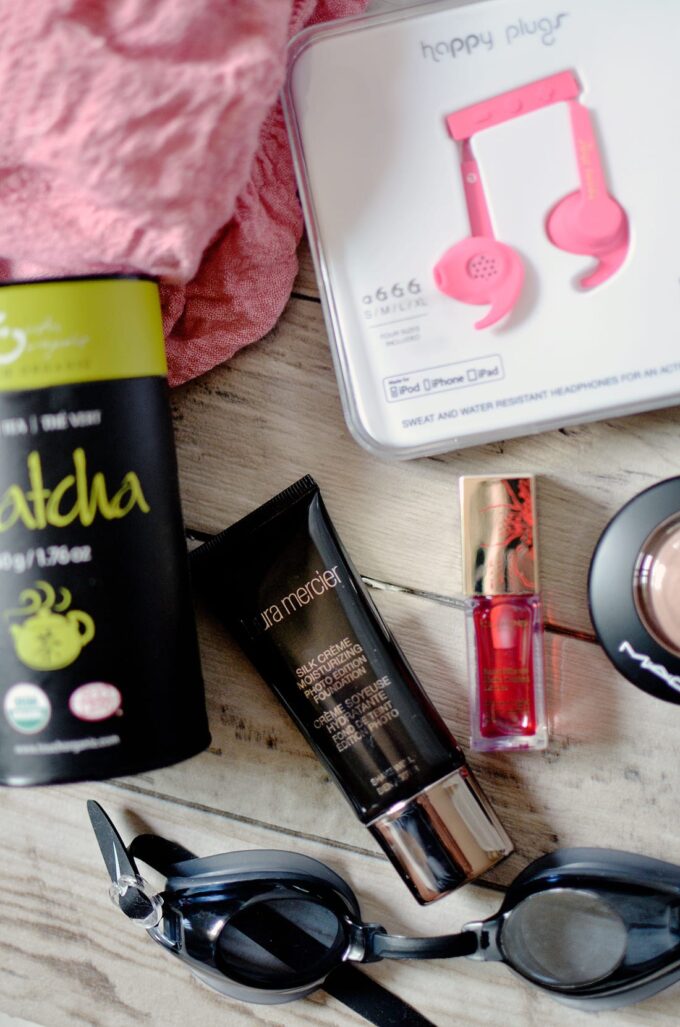 Laura MercierSilk Creme Photo Edition Foundation ($58, available here): I think I've talked about this foundation far too much and often on this blog which is crazy considering how expensive it is. However, this is the foundation that I will buy at least two of during the Sephora sale! I won't talk more about it here so I'll point you to my review so you can get to know the product a bit more!
ClarinsInstant Light Lip Comfort Oil ($25, available here): This has been my go-to lip product for the year and I was pretty stoked when I saw that Clarins released a whole bunch of new scents and colours this past summer. These lip oils don't feel oily on the lips at all. Despite the liquidy texture, there's absolutely no stickiness and I love the lightweight feel on my lips. It's something I love putting on before I go to bed and first thing in the morning.
MACCosmic Force Mineralize Blush ($33, available here): It goes without saying that this year I'm all about this epic nude blush. It's been a staple for me all year and despite the fact it cracked before I even got very far, I saved every bit of it because it is the perfect underrated blush colour for my light-medium skintone. It wears so much better than the BurberryLight Glow Blush (I say this partly because of the price tag too) and adds a bit of that chiseled finish on the skin. On lighter skintones, I suspect this colour can wear more like a contour colour because of the taupe-y undertone to it.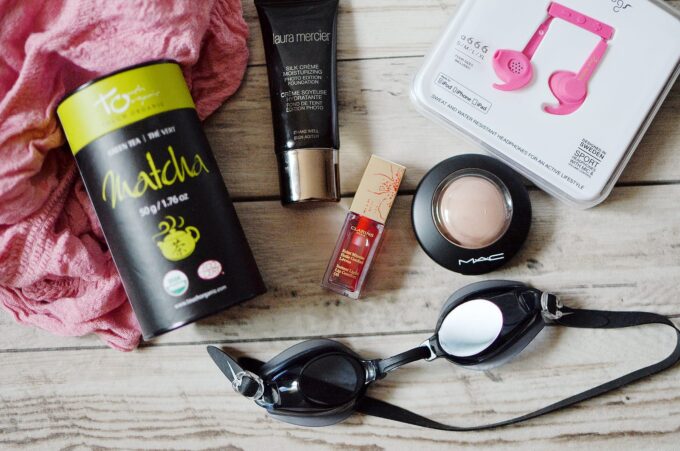 A few of my non-beauty favourites this year are quite diverse and not really something you see quite often so I hope it is inspiring to you!
Swimming: I took up recreational swimming in addition to doing at-home strength training workout because I feel like it is less strenuous on my joints (I sound so old!) but still burns a great deal of calories and is great for building muscles. To be frank, I loved swimming as a kid but didn't get around to it until recently again. I'm feeling great about swimming daily (it's the first thing I do after I wake up) and knowing that I got at least 1 hour of workout done for the day makes the whole day feel so productive!
Matcha Latte: I'm obsessed with matcha – surprisingly I enjoy the somewhat grassy taste of the ceremonial tea – I know, I know, who am I? I just wish they are not as expensive because I go through them so quickly and so often too! I use it in lattes, make matcha bows every other morning and I've never felt better! How do you like your matcha?
HappyPlugs Earphones: I never thought I'd be as impressed as I have been with a brand of earplugs. Ever since I got my first pair of HappyPlugs in 2012, I have been in love with it! It is well-designed, comes in a variety of colours, and there are several options (including the one I featured here, which is their sports earplugs) that is just so perfect!
I have no issues with the cables fraying or getting damaged (you know when you only hear things on one side?) and it is worth every penny of the $25 or so price that it costs! I've found HappyPlugs at my local winners for about 40% off so if you don't want to pay the hefty price tag and don't really care for colours, try Winners or Marshalls to find these!
What are some of your most reached products for the year?