Wrapping up the year with some reflective beauty posts seem to be the most appropriate way of saying goodbye to 2015. I thought this post would be a great way to start this mini-series called "5 in 2015" over the next couple of weeks. Hopefully, it could inspire your holiday wishlist or get some brands on your radar that you hadn't thought about before.
As a beauty addict, a lot of my purchases are influenced by fellow beauty bloggers. Given the constant praise, and mentions of these brands and particular products, I think it's quite safe to say that these brands and products mentioned are definitely worth the splurge!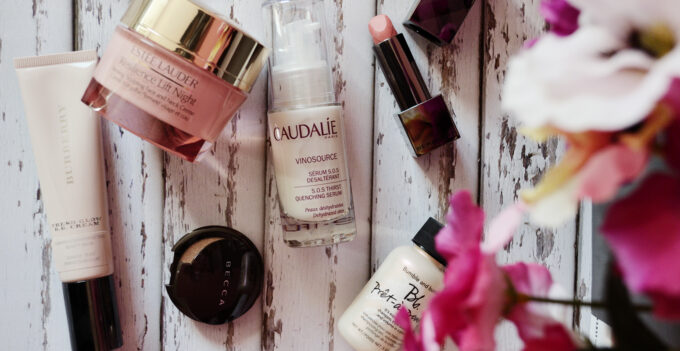 Burberry
The beauty line from the luxurious British fashion house recently made its way to Sephora (and what a massive hit it's been!) and its collection of products has won over even the most hard-to-please beauty mavens. As a beauty blogger who is constantly exposed to new launches and beauty innovations, I can tell you that Burberry is on top of my list of the brand I want to try more of. The packaging, product quality, variety of colours / textures / finishes continue to impress me! Having tried the BB Cream and lipstick I am certain that I am looking forward getting more of in 2016, particularly from their complexion range!
Becca Cosmetics
The beauty brand from Down Under has been a massive hit on the other side of the world, and collaboration with Jaclyn Hill proved to be incredibly beneficial to give exposure to the brand. Although I haven't dipped my toes too deeply into the world of Becca yet, I know that the Opal highlighter is in danger of permanently replacing my all-time favourite highlighter from Laura Mercier and Benefit Cosmetics. With Becca continuously being included in different value and holiday sets mean that there are more opportunities to try different products from the range.
Caudalie
This classic French skincare brand has been on my radar for a very long time, and I've been trying a serum or two but there's still a few more must-try that I really want to get my hands on. I am curious about their Vinosource range and more of their moisturizing and nourishing products.
Estee Lauder Skincare
Although I'm qwite familiar with a few Estee Lauder makeup products, the skincare is one where I think I want to start dabbling into. Estee Lauder skincare range is usually geared towards more mature audience, but I don't think it's ever too late to start dabbling into products that can help address day-to-day needs like exposure to the sun, very fine lines, and hyperpigmentation.
Bumble and Bumble
In the past, I've stayed away from high end hair products because I feel that you use a lot of it, and the price is cringe-worthy. That being said, having tried numerous brands' dry shampoo offerings, I'm very keen to try more of it particularly because I've spent unnecessary amounts of money on the drugstore offerings that didn't deliver results! I think I would get started with the Bumble and Bumble brand and see where it goes from there!
Have you been curious and interested in trying out certain brands? What are some of your must-try brands for next year?