It's that time of the year to start rounding up my favourite products of the year. I decided to continue the theme from last year, where I only pick 6 items for 2016 (or 5 for 2015) rather than trying to showcase something from each category and writing an absurdly long post (see my posts from 2014 here and here) that no one will read anyways!
In attempting to expand my makeup routine as much as possible, I decided to showcase products that I haven't featured in last year's post (I mean, let's be honest, we'd be seeing the exact same products otherwise! Keep reading to find out what my favourite products from this year are!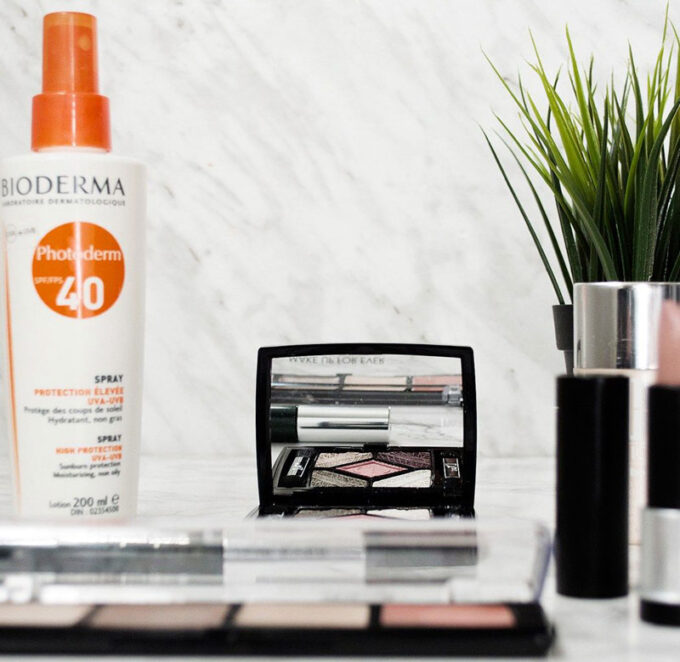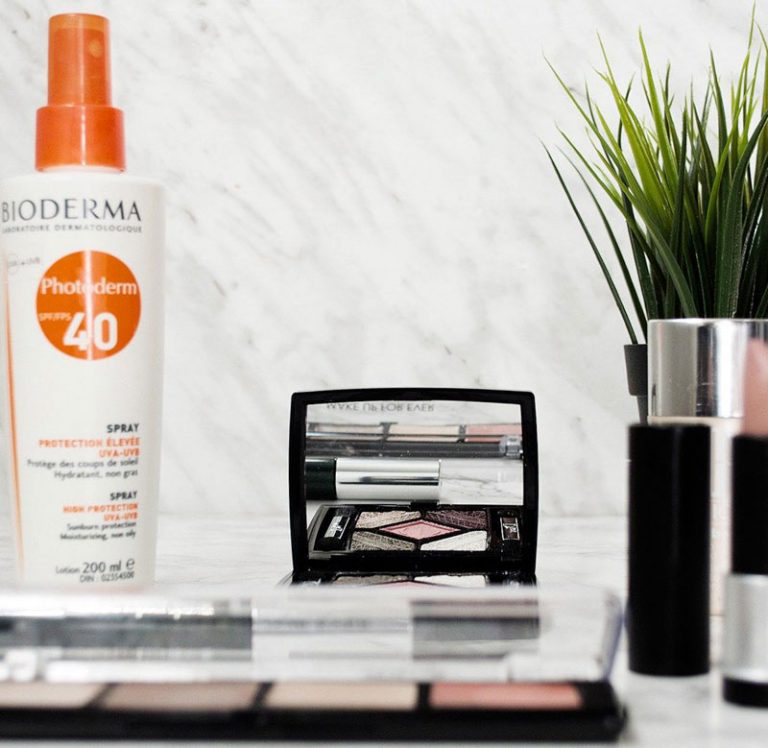 I cannot have a favourites post without featuring my current favourite foundation, the CliniqueEven Better Foundation ($34, sephora.ca) which I love to call my "Minimum-effort-required-foundation"! No matter what kind of applicator (brush, fingers, sponge), this foundation never failes to deliver a very impressive medium-coverage, flawless finish that looks remarkably skin-like. With demi-matte finish makes it a low-maintenance product, one that I can easily wear and not have to worry about for the rest of the day!
The BiodermaPhotoderm Spray with SPF40 ($29.95, available here) is easily my most-loved sunscreen for face and body. Gentle enough to use on the face, I have come to associate the smell of this particular sunscreen with some of my best adventures abroad. I love that it has a silky, milk-like texture to it – it doesn't clog up the skin nor does it stay on top of the skin. It melts right away so I can quickly reach for my phone without worrying about the sunscreen transferring.
This year, the eyeshadow "palette" I've been reaching out for is the Dior Quints. I've been in love with the Dior5 Couleur Palette in Montaigne ($73, available here) for everyday wear and the #806 Capital of Light for special occasions! I've used Montaigne so much so that I have finished 2 of the 5 shades in the palette! That rarely happens but it is a testament to my love for the subtle and unique colour that's not as easily dupe-able in my entire collection.
A favourites post would not be complete without featuring my beloved Make Up For Ever. This year's Make Up For EverPro Sculpting Palette ($54, available here) is the product I cannot be without considering I have brought it with me on every single trip this year (yes, all 6 of them!) The slim packaging and all-in-one palette for the entire face is so versatile and easy to play around with, reducing the need to carry too many items! I love the cream-to-powder formula which makes for a really fuss-free and long-lasting finish!
I have discovered a new mascara love this year and it was a tie between Make Up For EverExcessive Lash and the CliniqueHigh Impact mascara ($23, available here). In the end Clinique won because I already write a lot about Make Up For Ever and on a regular basis so… #REPRESENTATION. Ultimately though, I think the Excessive Lash mascara is really good and definite this year's most reached for tube, but the High Impact mascara deserves some love as well!
The last item I have been loving is the Make Up For EverArtist Rouge lipstick in C105 ($27, available here) that launched this year. This lipstick is everything I need for a fantastic hours-long wear, natural-looking colour, and comfort. You can really taste the oils that makes this lipstick so hydrating as you apply it!
What are some of your most-reached for products this year?
---
Disclaimer:
This post features product(s) provided for editorial consideration. All opinions are my own. For more information about my review policy, please
click here
.
---