Today, we will be reviewing one of the most hyped beauty brands of all time – the famous La Mer. What are the best La Mer products? Are they really worth the high price tag? Let's find out.
Best Overall
Best for Dry Skin
Best for Oily Skin
Best for Combination Skin
La Mer 'Crème The ' The Moisturizing Cream, 3.4 Ounce
La Mer La mer the moisturizing soft cream, 3.4oz, 3.4 Ounce
La Mer The Moisturizing Matte Lotion, 1.7 Fl Oz
La Mer The Moisturizing Soft Lotion
Best Overall
La Mer 'Crème The ' The Moisturizing Cream, 3.4 Ounce
Best for Dry Skin
La Mer La mer the moisturizing soft cream, 3.4oz, 3.4 Ounce
Best for Oily Skin
La Mer The Moisturizing Matte Lotion, 1.7 Fl Oz
Best for Combination Skin
La Mer The Moisturizing Soft Lotion
The products of this luxury brand have often been hailed as having almost miraculous healing qualities for various skin concerns. Many beauty bloggers and celebrities such as Kim Kardashian and Chrissy Teigen credit using La Mer products for their 10/10 facial skin.
So, it is only natural that I'm as giddy as a golden retriever puppy to take a closer look at some of the best-sellers of La Mer. Before we move further, allow me to quickly run you through the history of La Mer.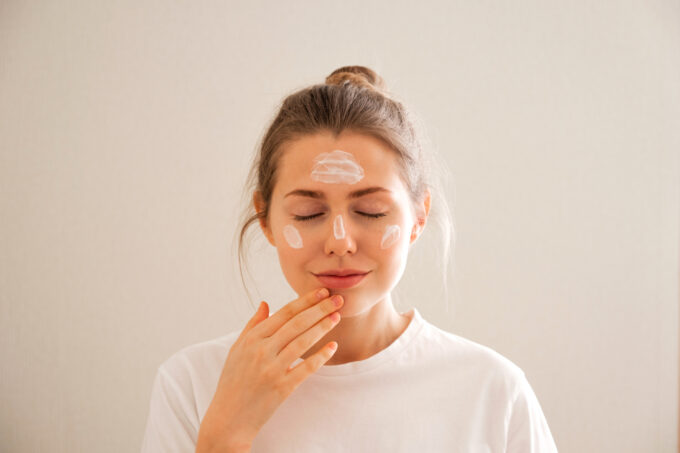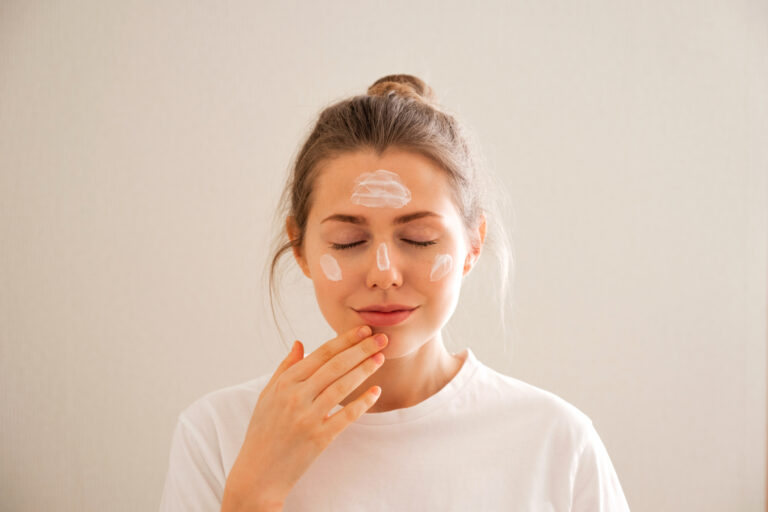 The brand was created by Dr. Max Huber, an aerospace physicist with a life-long love affair with the sea. Huber suffered severe burns in an unfortunate lab accident. These burns caused visible scarring on his facial skin. Being an out-of-the-box thinker, Huber decided to search for a healing formula himself.
It took Dr. Max Huber 6000 experiments and 12 years, but he did indeed find a remedy for his skin. And, it was only natural that he found it from the ocean that he so fervently adored. Through an innovative fermentation process, Huber created the key ingredient of La Mer. The Miracle Broth is a patented cell-renewing elixir made of sea kelp and other all-natural ingredients.
And, to this day, the original elixir is a part of every La Mer product. It is so lovely to see that despite the raging success of the brand, La Mer still honors the original Miracle Broth formula created by Dr. Max Huber. Now that you are aware of the background of La Mer, let's get into the meat of the matter and see what all the fuss is about.
Without further ado, these are the 10 very best La Mer products:
Best Overall La Mer Product:

Crème de la Mer


Crème de la Mer is the product that started it all. It's the queen of luxury moisturizers.
It is no wonder then, that when The Fantasia listed the best Sephora moisturizers currently available, Crème de la Mer took the number one spot.
By now, this moisturizer has acquired a cult-like status among beauty enthusiasts and celebrities.
So, what makes this luxury cream such so legendary? The effectiveness, of course! Upon continuous use, this baby combats nearly every skin issue out there. The cream is officially listed as best suited for drier skin. But, in reality, it suits all skin types.
Whether you are suffering from excessive oiliness or desert-dry skin, Créme de la Mer has you covered. And, while neutralizing various skin concerns, Crème de la Mer has several de-aging properties as well.
Too good to be true? Nope.
Just look at the skin of Mick Jagger. Not bad for a 77-year old man, heh? Well, Mr. Jagger just so happens to be a long-time fan of Crème de la Mer. With continuous use, the combination of lime tea and various sea algae will show you how youthful the ocean can make you look and feel.
Bye wrinkles and fine lines, it was nice while it lasted.
The cream itself is quite thick in texture. But, don't worry, it doesn't have a hint of greasiness and it absorbs almost instantly. Due to the quick absorption, it can be used as both a daytime cream or as part of your nightly beauty routine. This cream is also fast as a bullet train. And, from the very first application, your skin will feel more hydrated, firm, and alive.
All in all, Crème de la Mer is one of those rare beauty products that fully deserve the hype. And, it will most likely be the flagship of luxury moisturizers for a long time.
Best La Mer Moisturizer for Dry Skin:

The Moisturizing Soft Cream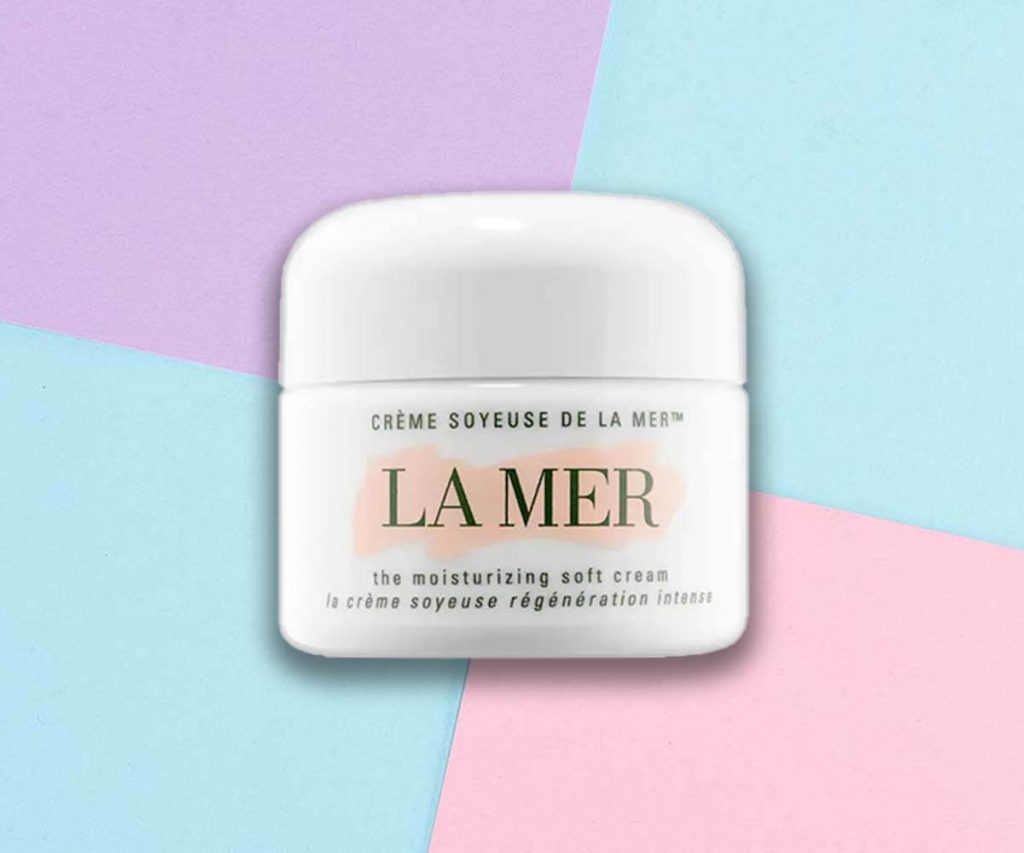 If you are suffering from skin prone to extreme dryness, this cream from La Mer could be the oasis you are looking for. It ticks all the boxes of a high-end moisturizer.
Intense nourishment without clogging pores or causing oiliness? Check.
Suitable for acne-prone skin? Check.
Immediate results? Check.
Yes, this stuff is elite-level. In my opinion, La Mer's "The Moisturizing Soft Cream" is the #1 cream for nightly wear. The calming fragrance and the lightweight texture make this moisturizer the ideal component of a pre-bed beauty ritual.
By morning, expect to be pleasantly surprised by the smoothness and vitality of your facial skin. And, the faint glow In short, as far as pure effectiveness is concerned, this is another major hit from the acclaimed La Mer lineup.
But, I'm gonna be honest here, I have one slight concern with this cream. It is not certified as cruelty-free or vegan. And, since there are so many ecologically-conscious people out there, I think this fact is worth mentioning. Luckily, La Mer has several great cruelty-free and vegan products in their line-up, so nature-lovers will surely find a suitable product from the roster as well.
Best La Mer Moisturizer for Oily Skin:

The Moisturizing Matte Lotion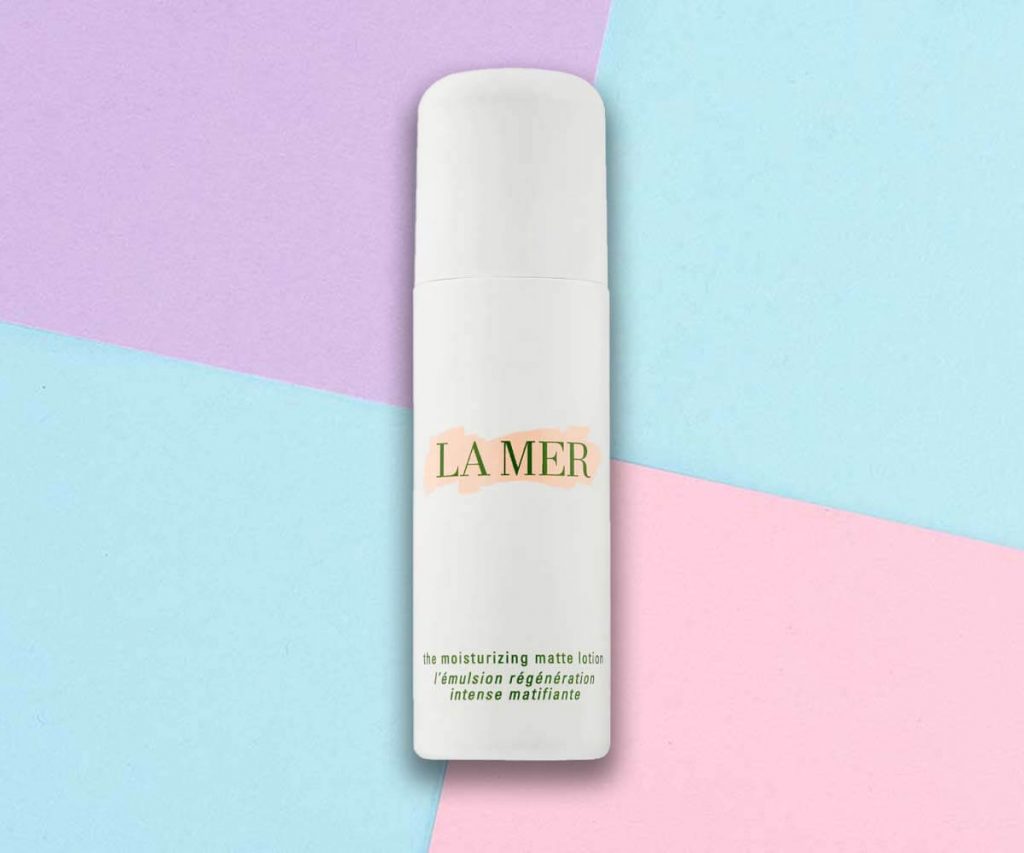 Oily skin and large, clogged up pores. To say that these issues are annoying would be a massive understatement. I understand that pores are a natural part of my skin. But why oh why do they often have to be so friendly towards dirt and other polluters? Pores seem to love dirt and oil like kids love Christmas. Oh well.
There is a solution, though, even for the most extreme cases. "The Moisturizing Matte Lotion" is one of the best La Mer creams for visibly diminishing the size of your pores and for controlling oily skin.
Forget about your mattifiers and primers, you can achieve a porcelain-like skin by all-natural ways. I know I know, these are big promises. But, give this lotion a go and see for yourself.
It is no wonder that La Mer is the not-so-hidden secret of celebrities such as Beyoncé and Kim Kardashian.
A note of caution, though. This lotion is best suited for people with oily skin. If your skin tends to be on the combination or dry side, you would be better off choosing another, a more hydrating product from La Mer.
Best La Mer Moisturizer for Combination Skin:

The Moisturizing Soft Lotion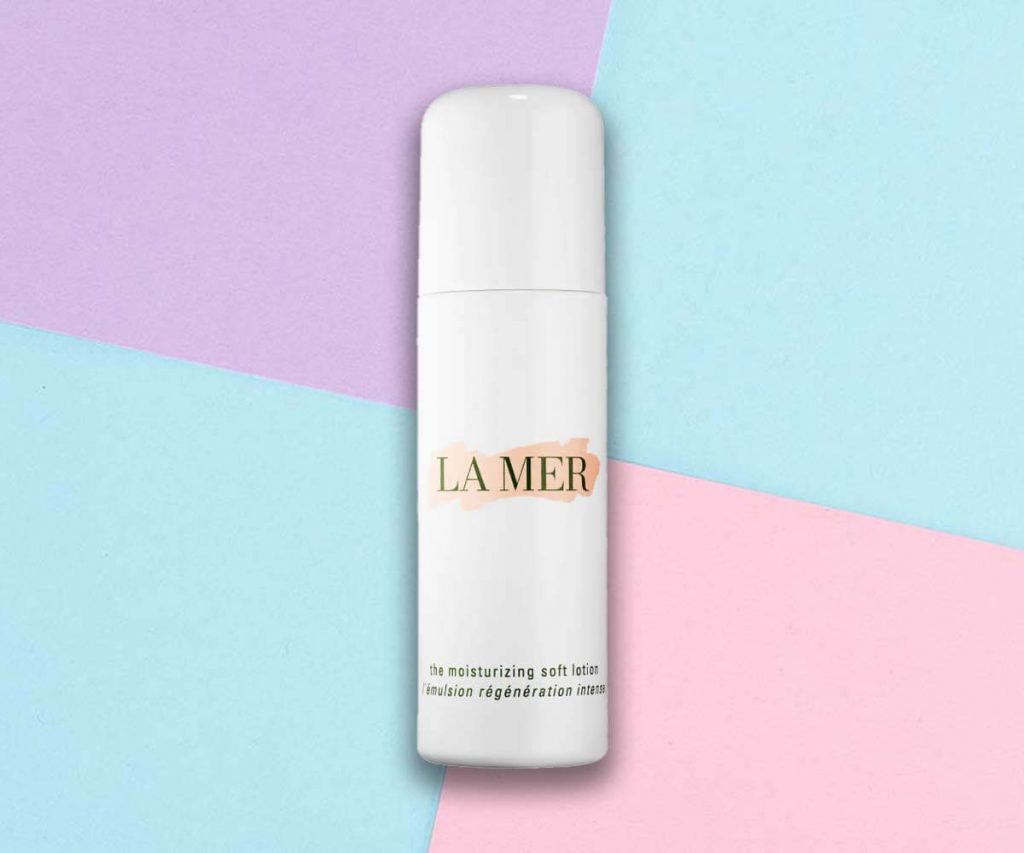 We can continue where we left off. The previous product, "The Moisturizing Matte Lotion", was suited for only oil-heavy skin. "The Moisturizing Soft Lotion" is equally great for a combination or dry skin type.
When compared to the legendary "Créme De La Mer", this one is a bit lighter on the face. Make no mistake, it is still hydrating enough to provide moisture for the whole day. Like all the La Mer products, the lotion has several de-aging properties as well.
So, in addition to getting their hydration in check, long-time users will also notice visible differences in the elasticity and complexion of their skin. Hooray! Many long-time users have also credited this La Mer product for effectively combating their stubborn rosacea and acne.
So, if these issues sound familiar to you, perhaps this lotion might be the product to save the day. And, as you know by now, a little product will go a long way. A common theme in all La Mer's products.
Best La Mer Serum:

The Concentrate


Let's continue with "The Concentrate", a sea-inspired restorative treatment serum from La Mer.

This serum comes with some considerable praise, as it has won a "Best of Beauty" award from Allure. Naturally, accolades such as this only crank up my curiosity-levels. Without further ado, let's see what we are dealing with here.

Instantly, I was impressed by the texture of the serum. It is stunningly lightweight and covers the face extremely well. Just a few small dabs will easily be enough for full coverage. And, the results are also nothing to scoff at.

What you will instantly notice is how nourished, silky, and bright your face feels. Yup, even after one use. My biggest surprise, however, was the matte effect it gave my skin.
It will even out all redness and other inconsistencies in your skin tone with ease.
Yup, you guessed it, the matte effect means that the serum can easily double as a high-end primer as well!

Let's end the review on a humorous note. These La Mer products, especially "The Concentrate", give me flashbacks to my childhood. How come? Well, all these sea-inspired ingredients remind me of Ariel the Mermaid, my favorite cartoon character.
If Ariel had a beauty routine, using a sea kelp containing serum would surely be a part of her daily rotation.
An Excellent Foam Cleanser from La Mer:

The Cleansing Foam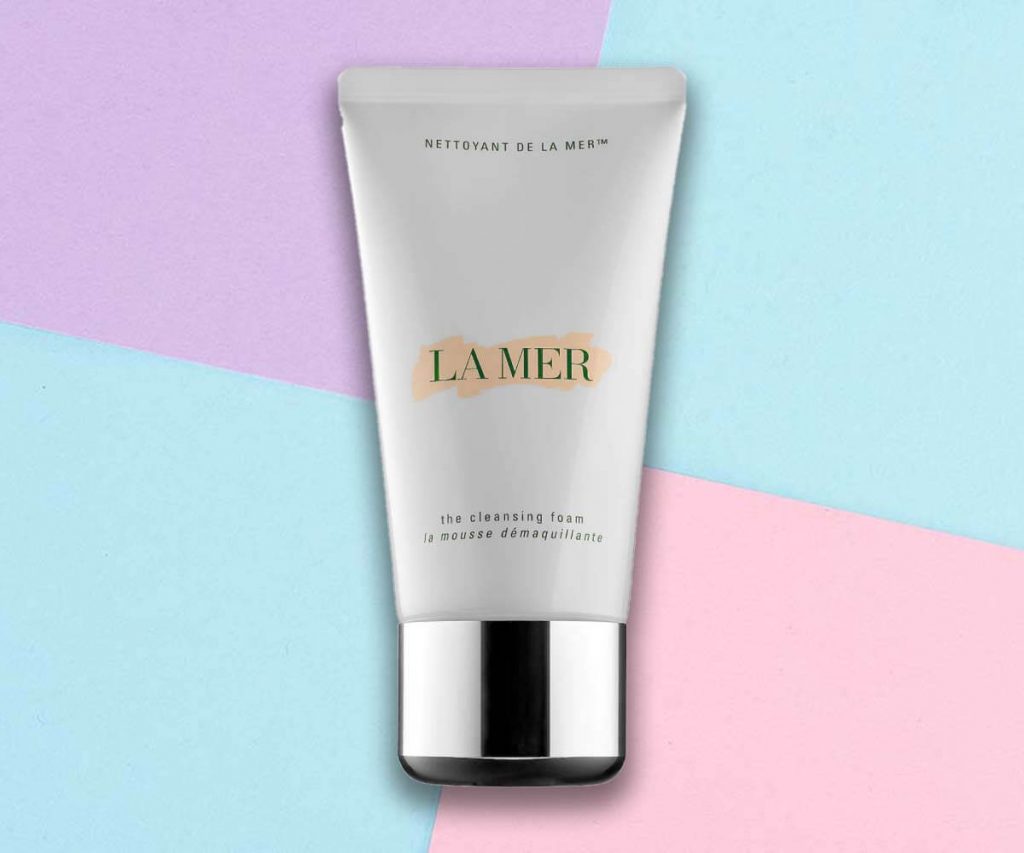 I love everything about this cleanser. From the cute light-green color to the foamy texture of the product. Not to mention how effective it is for daily use. I am generally quite timid when it comes to exfoliators and cleansers, as they often tend to go a bit too far.
Yes, of course, I want my skin to be well-cleansed. But, I would prefer to do so without totally stripping my skin of natural protective barriers. I hate that unnatural, flakey feeling that several popular cleansers have given me in the past.
Well, this La Mer's cleanser is as gentle as they come. So, forget your concerns regarding clogged up pores or rash-like reactions, this baby thoroughly cleanses the outer layer of your skin. And, it does so without stripping your skin of all its natural protective barriers.
I was also impressed by how little of the product you have to use. A dime-sized drop will easily get your whole face. This baby will last me for half a year. Easily.
Overall, for those of you looking for an extremely lightweight and gentle cleanser, this might be your holy grail. Plus, the feeling of using a foam cleanser is a unique experience on its own.
I'm gonna warn you though. Once you go foam, it might be hard to go back to using liquid cleansers.
Best for Skin Elasticity Improvement:

The Lifting and Firming Mask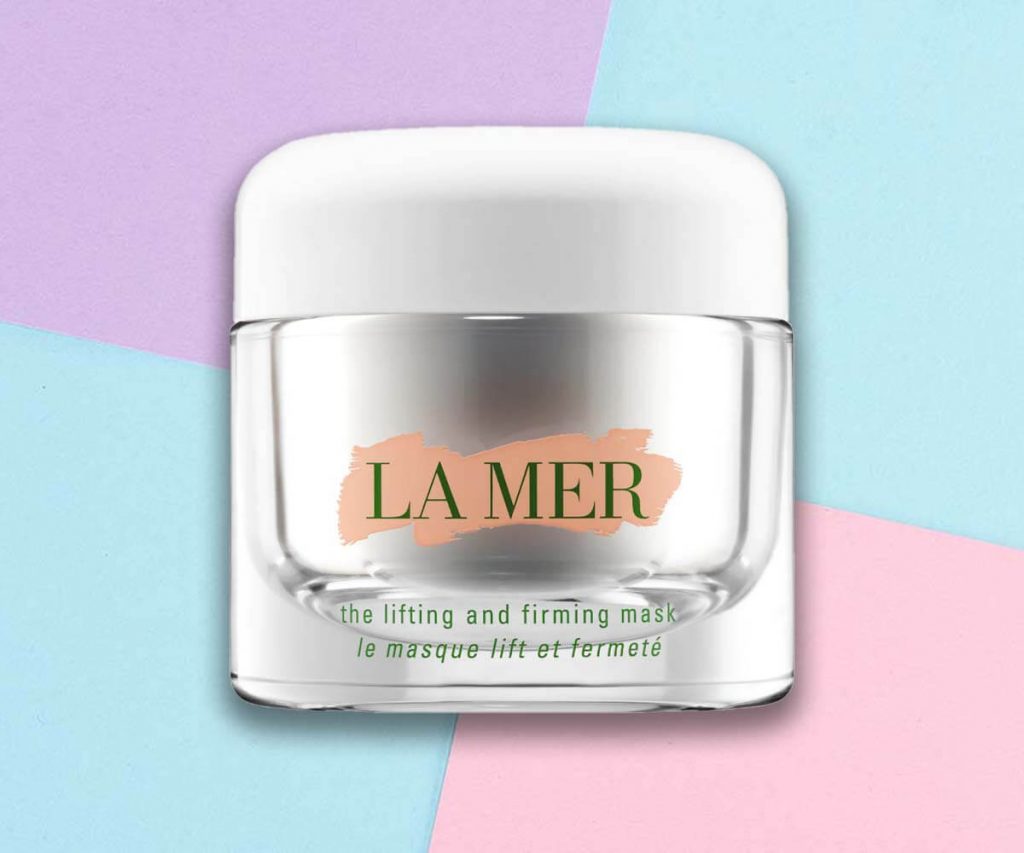 This nutrient-rich mask from La Mer promises visible results in merely eight minutes. Is this doable? Well, let's find out.

The fully-recyclable package includes a luxurious brush, which is ideal for the application of the product. The mask itself has a lotion-like texture. Not too thick, not too creamy. So far so good!

The mask settles on your face almost instantly, which is lovely. Cant stand dripping!
And, psst, this is not the cheapest facial mask out there, I wouldn't want to waste it on my floor and clothes.
As the mask starts to work its magic, you will feel a lovely little tingle on your face. This is a wonderful little sensation so common to many of my favorite facial products. High hopes! The mask comes off quickly and smoothly by using water alone. Oh, and since the mask absorbs to the face easily, you can also choose to not wash it off at all. Any excesses can be massaged into your facial skin. Another plus point!

Drum roll, please! Time to see the results!

I'm glad to say that, yes, you can expect some improvements after the first application.
My face felt very well hydrated, the evenness of the skin tone was improved, and I also noticed a slight tightening effect. Regarding fine lines and wrinkles, the jury is still out.
However, considering the pleasantness of the whole experience, I will keep the mask in my rotation for sure. So, stay tuned for updates!
Best for Cleansing:

The Cleansing Micellar Water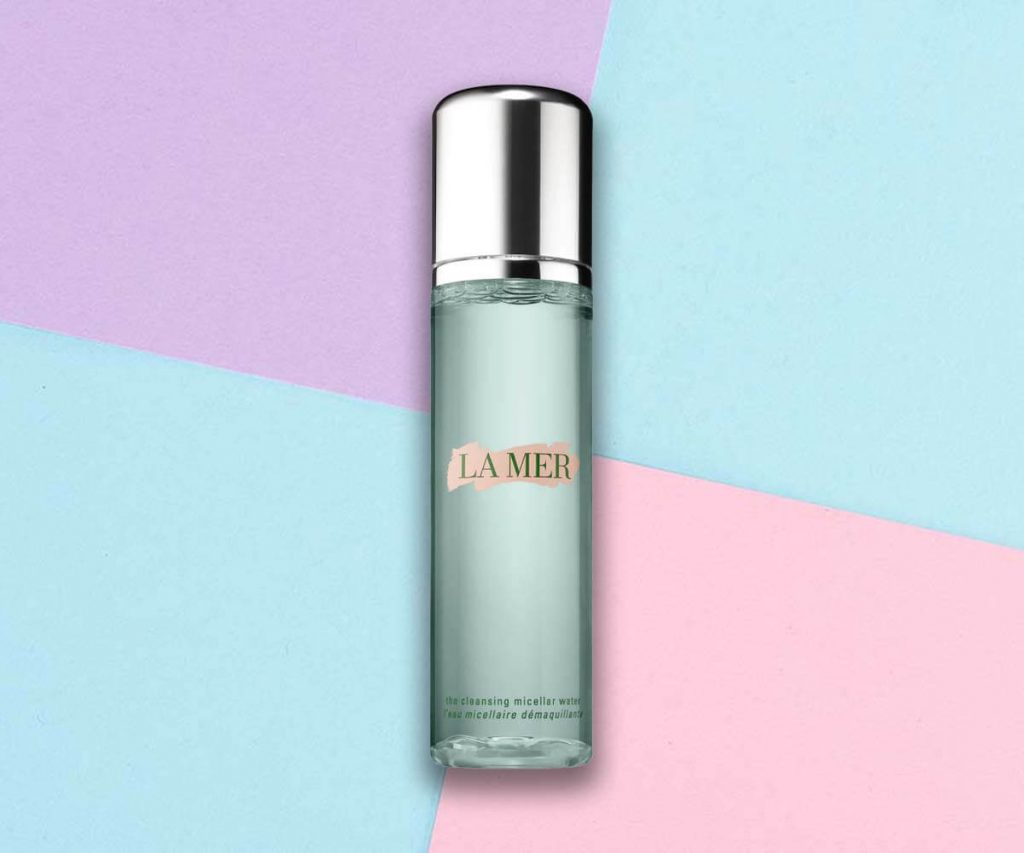 Is investing in a luxury micellar water worth it? Good question. After all, you can probably find a $5 micellar water in your nearest department store. But, there is a galaxy of difference between a simple cleanser and a luxurious, nutrient-rich micellar water.

While a department store micellar water only strips the outer layers of your skin from the make-up residue, the La Mer cleanser also doubles as a scrub. It effortlessly removes excess dirt and other pollutants from your skin, leaving an astonishingly fresh finish. So, for those of you with pore-struggles, this is a solid choice.

Dead skin cells, dirt, sebum. You know the drill. Well, La Mer's micellar water combats all these issues. And, it somehow manages to do so without being harsh on your skin.

To summarize, as far as value-for-money goes, this is an excellent product. You will get a best-in-class makeup remover, a skin-friendly daily cleanser, and a moisturizer.
Talk about a three-peat! Trust me on this, the La Mer cleansing micellar water will make your daily pre-bed routine the highlight of your day.
Best for Make-Up Prep:

The Treatment Lotion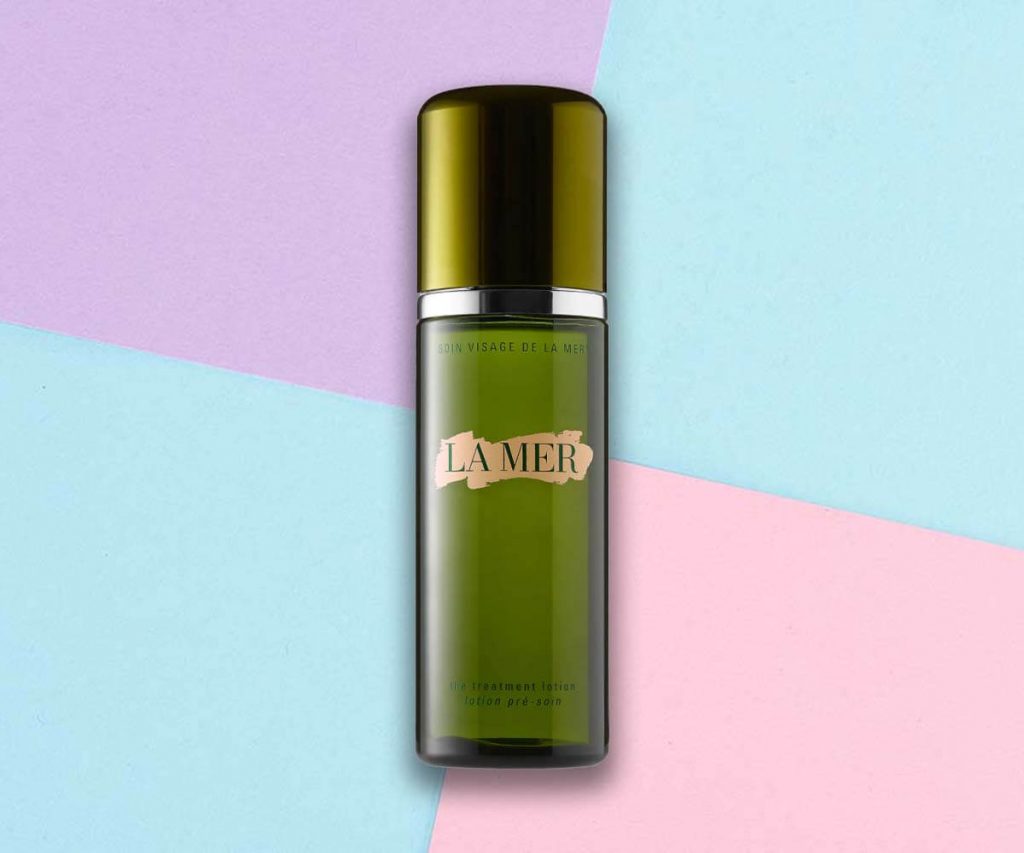 This lotion is originally developed to supplement the rest of your La Mer routine. But, to be perfectly honest, it works perfectly fine as a stand-alone product as well. Many women report La Mer's Treatment Lotion as being the only high-class product in their roster.
So, even if this is the only La Mer product on your shelf, trust that you will be getting good use of it. How come? Well, it is one of the best make-up prep lotions currently on the market. Simple as. And, as beauty enthusiasts know, getting the base right is key to everything that will follow.
This product does far more than just cleanse and prepare the texture of your face for makeup application. It also nourishes, repairs, and hydrates your skin.
In the long run, these skin-healing benefits can help you save a ton on products such as the moisturizer and a primer. So, strangely enough, this luxurious lotion is a bargain in disguise. But, what exactly makes the lotion so skin-friendly and effective?
Well, the La Mer Treatment Lotion contains sea algae and a whopping 73 sea minerals. Best believe that these all-natural components work to give your skin that extra "something" that so few of us unfortunately have. That special little twinkle, that glow of natural healthiness.
Two thumbs up for seaweed!
A Great Beauty-Emergency Mask:

The Intensive Revitalizing Mask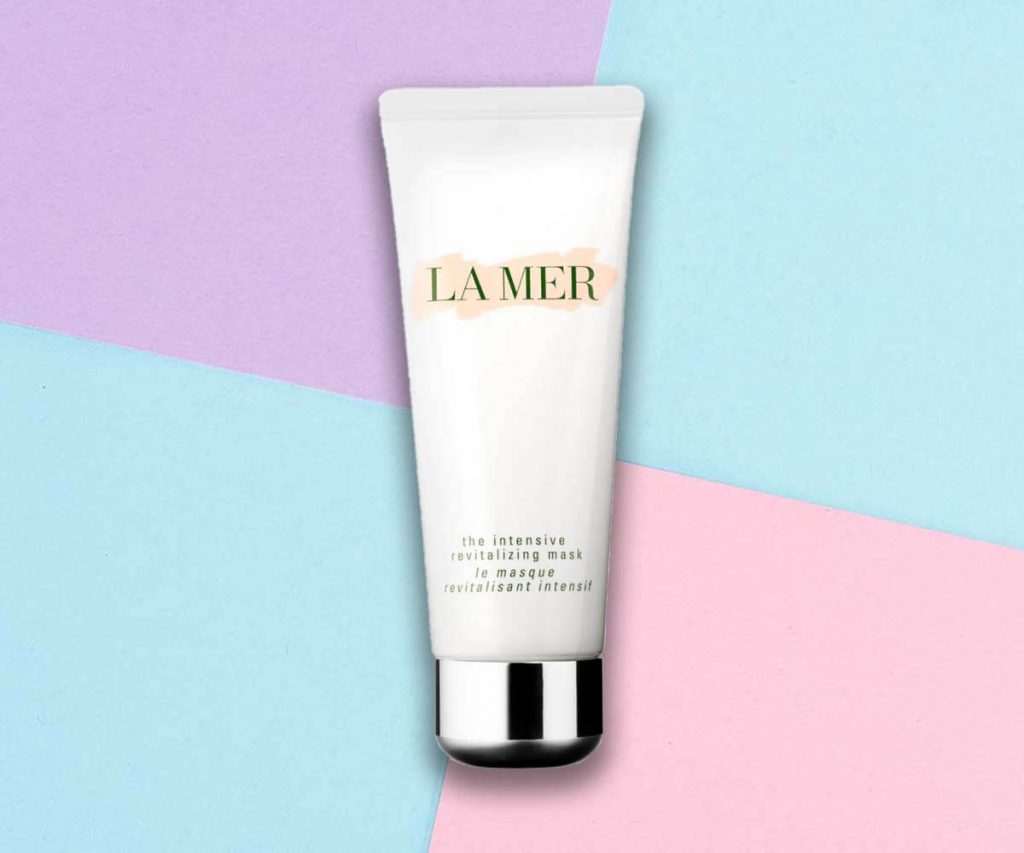 If you need a quick fixer-upper for your face, then this is an ideal mask for you. What do I mean by a quick fixer-upper? Glad you asked!
A 12-hour flight, months-long quarantine, changes in seasons, hormonal changes. All these scenarios can wreak havoc on your skin, causing issues such as extreme dryness and random red patches. Let me give you a personal example of an emergency caused by a quarantine. Excema! Ugh! Something I had never previously experienced.
Well, for sudden issues such as these, the revitalizing mask from La Mer is a life-savior. It intensely replenishes and hydrates your face, boosting the natural healing process of the skin. After use, your face will be visibly tighter and fresher.
The texture of the mask is even more liquid than the "Lifting and Firming Mask" from La Mer. So, for best results, I suggest not washing it off. Instead, opt for leaving it on for about ten minutes. After this, gently massage the residue into your skin and voila!
All in all, this is yet another great product from La Mer. Yes, it is somewhat of a splurge. But, considering that you will get tremendous benefits with using it only twice a week, it is a worthy investment.
Oh, and pssst, this is also the best facial product I have ever used for getting rid of the "hangover face." So, if you are a party girl that does not want to spend the next day hiding, go for it. You will not regret the purchase.