To be honest, when the ClarinsInstant Light Lip Comfort Oil ($25, available here) first came out, I was like "meh" – I couldn't really understand what all the hype was about. Although lip oils was all the rage at the time, and the beauty blogger in me felt the need to try it out asap, I could justify it after being disappointed by a YSL mini I received. The YSL Volupté Tint In Oil was drying and disappeared within 30 minutes despite the beautiful colour range. I couldn't help but feel that if YSL couldn't get it right, then would other brands could?
It didn't help that the product has the name "oil" in it which is something I'm quite averse to. I was worried that it would end up being an oily, slicky mess on the lips. So for the longest time I didn't realize what I was missing out on!
The ClarinsInstant Light Lip Comfort Oil is available at: Sephora • The Bay • Shoppers Drug Mart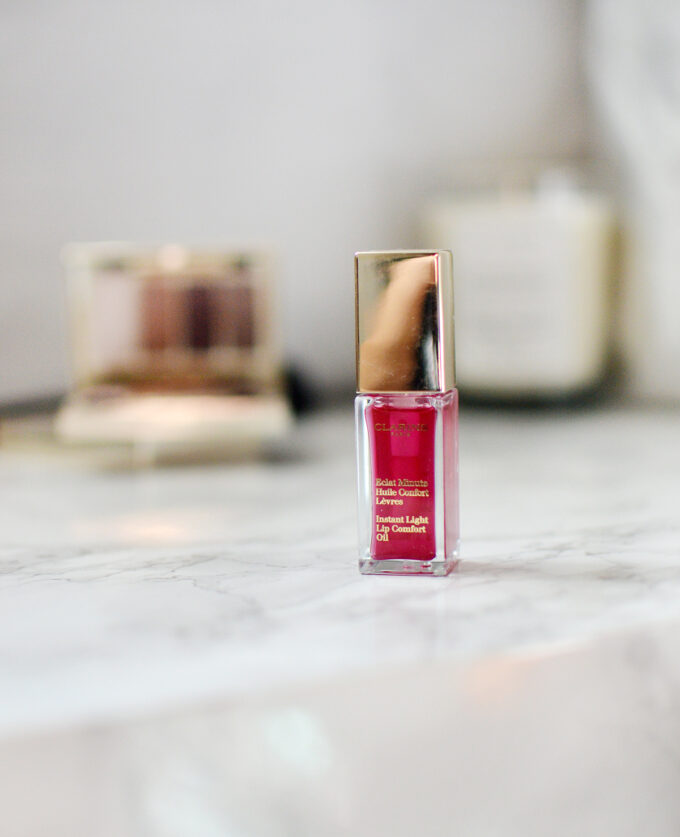 Clarins Instant Light Lip Comfort Oil
Available in three permanent shades, the ClarinsInstant Light Lip Comfort Oil is one of the most hydrating, moisturizing and comforting lip treatment products I've ever tried. It has a gel consistency that is neither oily nor sticky, good news if you were turned away by the "oil" part of the product name like I did. The colour in this range is meant to be very minimal and on my lips, there's no colour at all. This normally would bother me, but in this case it didn't as I already have very pigmented lips and I cared more about the formula.
Encased in a glass packaging, the product feels very luxurious and well worth the investment. It has a bulbous sponge applicator which felt strange the first time I applied it. I haven't had any issues with leaking or any negative experiences about the way the product is presented so I'm pretty with this aspect overall.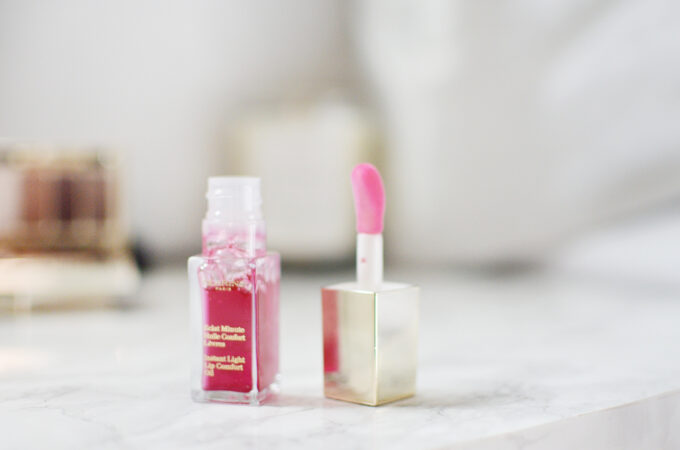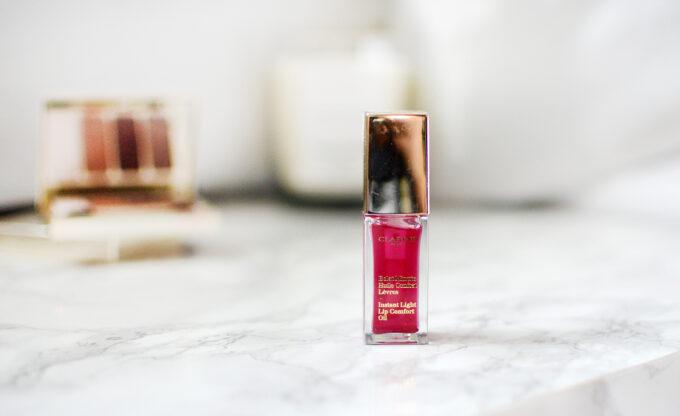 My On-the-Go Lip Treatment
This is a treatment oil that works well irrespective whether you wear it on its own or with another lip product. I prefer wearing the ClarinsInstant Light Lip Comfort Oil on its own as I like to soak up all the goodness from the formula. Once applied, the product has a high gloss finish which mellows out to be less glossy in just a few minutes. It's a great "grab-and-go" product for when you're in a rush or need to touch up quickly in between breaks.
The ClarinsInstant Light Lip Comfort Oil is a product that I feel improves my lips overtime when worn regularly. I find my lips to be a lot less dry and I can skip my Nivea lip balm (which normally is something I religiously wear irrespective of the season). I can feel the plant-based formula really heal and moisturize my lips from the inside out and it's a product I wished I had sooner!
I find the gloss to be a little sticky upon application, but it doesn't stay as sticky as it dries. I regularly walk 3-6km on a daily basis so I can tell you that if it stayed sticky, you'd hear about it here first. The lip oil stays on for a 2-3 hours, a little less if you are drinking or eating. However, once it dries and disappears, I can still feel my lips stay quite hydrated. I like wearing this product in the morning as I'm getting ready, and reapplying it before I leave the house. I just love how my lips feel once they're slathered in this incredible formula.
The downside of this product, as you might have guessed already, is the price to volume ratio. I love the formula but there isn't a lot of product in here which makes the $25 pretty difficult to swallow given how quickly you'll run out.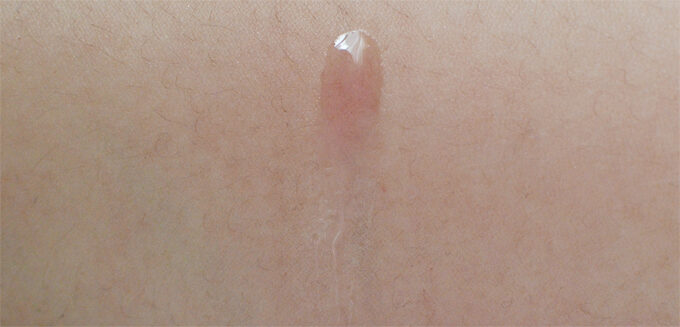 Overall, the ClarinsInstant Light Lip Comfort Oil has been an incredible addition to my makeup collection. I reach out for this regularly and have repurchased another shade (Red Berry) as I can't find a product that is just as good!
If you're in the market for a lip treatment that pulls your look together, and keep your lips happy all day long this would be it!
Now, over to you! Have you tried the Clarins Instant Light Lip Comfort Oil?
---
Disclaimer:
This post features product(s) provided for editorial consideration. All opinions are my own. For more information about my review policy, please
click here
.
---