When WowAir started operating Canadian routes, the seasoned traveller in me rejoiced. Iceland has been a place I've wanted to visit for ages and although there are plenty of inexpensive fares to be bought from other airlines including IcelandAir (the parent company of WowAir, and Iceland's national carrier), I don't mind paying less for the airfare if I don't have to pay for the things I didn't need!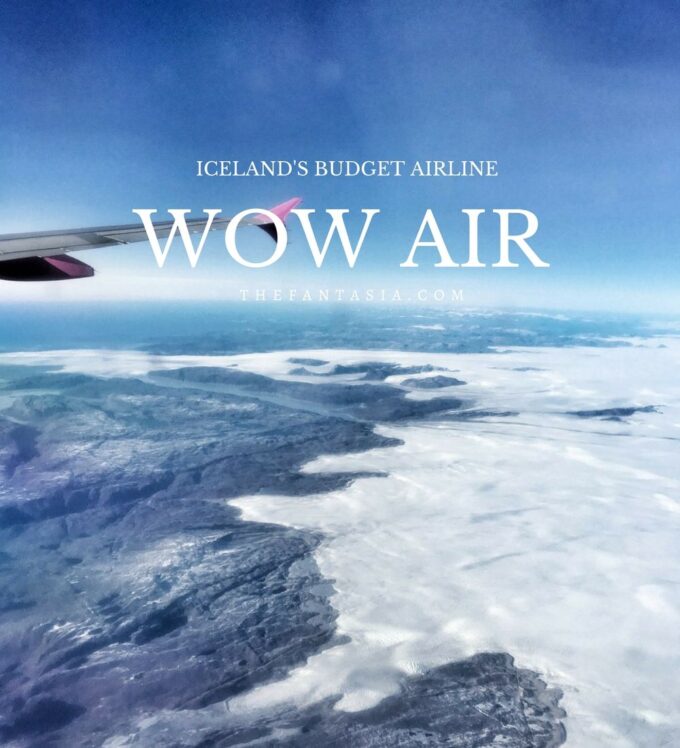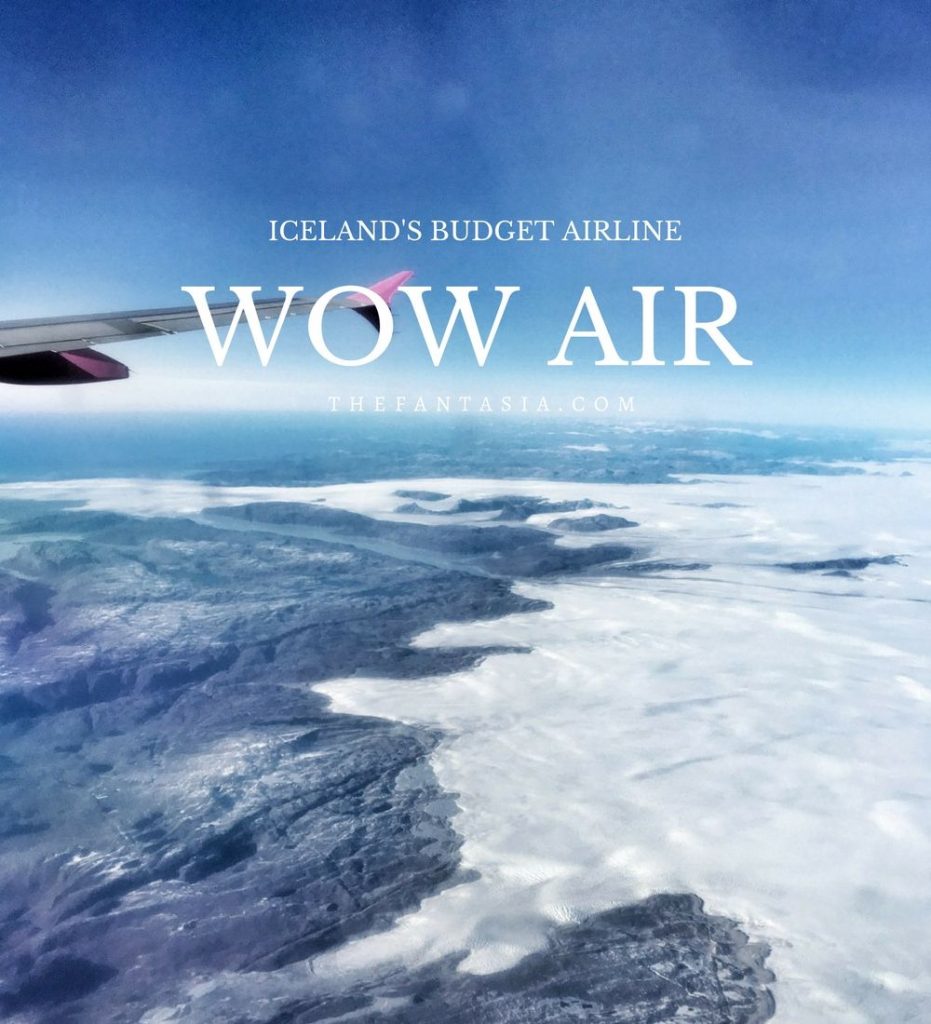 For those who might not be familiar with WowAir, it is essentially the budget / no-frill airline owned by IcelandAir. It works, and operates similar to RyanAir / EasyJet where you pay fees for checked luggage, seat selection and so on. The airline is very new – it started operating routes from the US in 2014, and only started operating from Canada in 2016.
Similar to IcelandAir, WowAir offers a stopover option in Iceland en route to your final destination. You can read more about the program on the official WowAir website here. If you do have the chance to have a stopover in Iceland, I highly recommend that you go ahead and do it – it's a country that you won't want to miss!
This was my second experience with a "budget" carrier, one with a pay-as-you-need model. My first experience was in South Africa with FlySafair which you can read about here. I had a great time flying with WowAir, and highly recommend it to be on your list. Unlike RyanAir and many other carriers that have gained somewhat of a bad rep in the airline industry for poor service, and unexpected fees (i.e. RyanAir charges €15 if you didn't print your boarding pass!)
If I've convinced you that Iceland should be your next destination, don't forget to use Skyscanner or download the SkyScanner App on your smartphones so you can always find the best on WowAir to Iceland (or Europe!)
Need a few inspiration? Here are some of my Iceland trip report: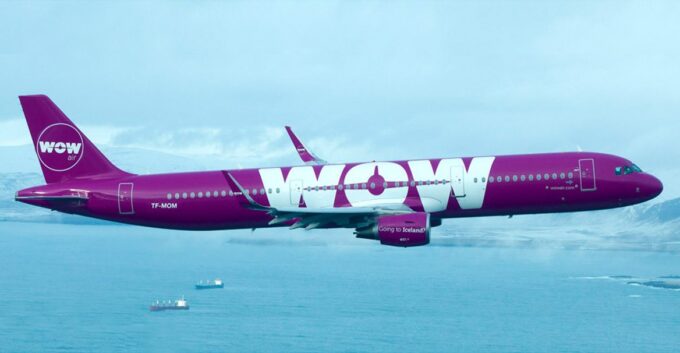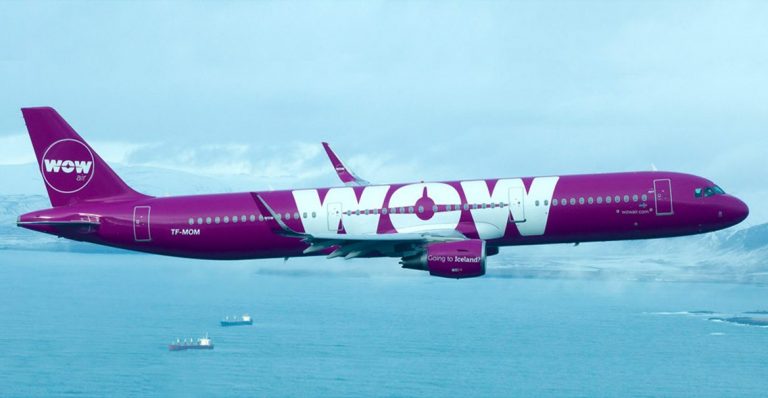 WowAir Cabin Service
The aircraft crew was very pleasant and polite. I didn't feel like I was flying a budget carrier. My interaction with them went as far as requesting to move to another seat which would allow me to have an entire row to myself (the plane was only 2/3 full) and they didn't have any issue.
I was also very pleasantly surprised to see that the aircraft was only 2/3 full – I would have expected them to cram as many people as possible to ensure the most mileage, but they seemed to be fairly lax about
Check in was very fast and inconvenient. I checked-in online both as I was flying in and out so I didn't have to wait in line. It was a seamless process, similar to my experiences with many other airlines I've flown with! As far as I can tell, there is no penalty with not having printed your boarding pass as the airport (both Toronto and Reykjavik) can scan your boarding pass.
WowAir – Luggage Experience
I was very surprised at how lenient the carrier was with luggage size as long as they meet the 10kg max. I was flying in with an extra pair of boots and a whole bunch of snacks so I paid the extra fee of checking in a luggage both ways, Withot the luggage fees, my round trip ticket to Iceland was $193 CAD.
In hindsight, and for my next trip, I wouldn't have paid for the checked luggage as I'm confident I can travel with less now that I know what to expect from the weather!
WowAir – Boarding & Flight Experience
Unlike RyanAir (which I don't think I will be flying with anytime soon again), you can still print your WowAir boarding pass at the check-in counter or self-service booth the Keflavik airport in Iceland.
No surprise charges when you don't have your boarding pass which is a bonus! In a sense, I do find WowAir to be more inline with North American budget airlines like WestJet and Air Canada/Air Canada Rouge (I've only flown the once) and find them to be a lot less strict than EasyJet/RyanAir.
Rest assured that unless your carry-on or checked bag is significantly overweight, you will likely not have any surprise charges at the airport.
The flight went smoothly and there wasn't any issues with the flight before, during or after. The only highlight was the fact that we had 3 failed landings due to the wind. We had to take off and circle the airport 3x before being able to land properly. I didn't care too much as long as I landed safely.
I had the incredible luck of seeing the Northern Lights as we were flying into Iceland. It was halfway through our flight and we were flying over Greenland at the time. This was an incredible fluke as no Northern Lights were visible during the week that I was in the city, and all Northern Lights tours had been cancelled that time.
WowAir – Landing/Customs/Luggage Pick up
Keflavik Airport is very small so it won't take very long to get to customs/immigration. There is no separated lines for different passports and once I got my stamp, I was already on my way to pick up my luggage, which was already waiting for me This took around 20 minutes (30 to be conservative)
Having flown with many carriers, including a few Middle Eastern (Etihad, Emirates), premium airlines (KLM, Lufthansa, British Airways) and the budget (American Airlines, WestJet, Air Canada), I can assure you that my experience with WowAir falls somewhere between the budget to more premium airlines.
It is a no-frill airline, so you should set your expectations accordingly. However, if all you cared about is getting to and from the final destination, WowAir should be on your list of potential airlines to fly with!
What do you think about a trip to Iceland? Would you fly with WowAir?
P.S. Don't forget! If you're looking for inexpensive flights, don't forget to use Skyscanner or download the SkyScanner App on your smartphones so you can always find the best deals for your next trips!