If there is a brand out there who knows how to do collector-friendly eyeshadow palettes like no other, it would be Dior. Over the years with countless releases, limited edition and permanent collections, the team at Dior has really nailed the formulation, colour combination and design which makes the two quint palettes in the Skyline collection the star of the show.
The Dior Skyline Collection is available as of August 2016, both at the Dior counters nationally, and online such as Sephora, The Bay, Holt Renfrew, and Shoppers Drug Mart. At the time of writing, most of the products are already available at sephora.ca
Before jumping into the review, I want to direct you to last week's post (Dior Skyline Collection | The Face) where I talked about the Face products in greater details.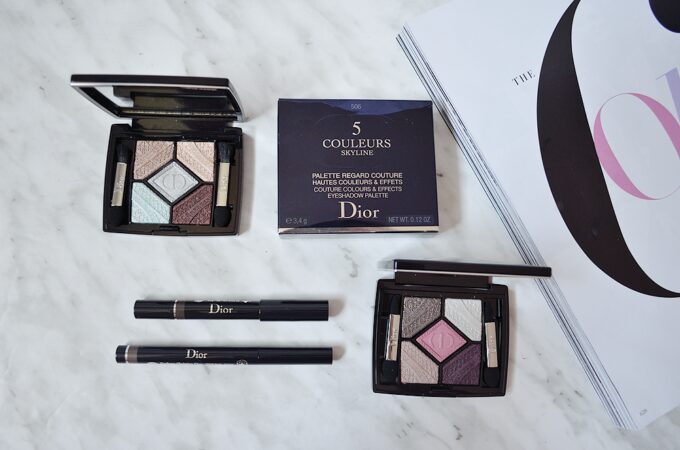 Dior 5 Couleurs Skyline "Architect Palette"
Without a doubt, the prettiest one of them all must be these Dior5 Couleurs Skyline "Architect Palette" eyeshadow quints ($73, available here)! This time around, Dior has made them even more beautifully eye-catching and totally collection-worthy. Taking inspiration from Paris' most famous and iconic landmark, and translating it into a stunning geometric lace-like design on the palette! It's not hard to guess where the inspiration came from, but when it all came together, the final piece proved how much of an expert the French are at creating beautiful things.
Both quints are limited edition, and there are two colour themes. The #506 Parisian Sky is what I would imagine a perfect sunny day in Paris looking like. The icy blue and steel grey shades are something that is so different yet so workable with the rest of the palette. I'm a little bit more biased towards the #806 Capital of Light palette, only because it encapsulates everything that I want an Autumn-themed eyeshadow palette to have. The combination of pink-burgundy and dark plummy purple conveys elegance, and harmony throughout.
What makes this collection so collection-worthy is how versatile, and consistent the quality in these quints are. I've become accustomed to using a quint where some colours perform much better than the other by nature of their pigments. In this palette, what it lacks in pigment (only applicable to the much lighter colours), it makes up with this colour complexity that makes it look like you've put in a lot of effort when you haven't. Collection-worthy, enough said.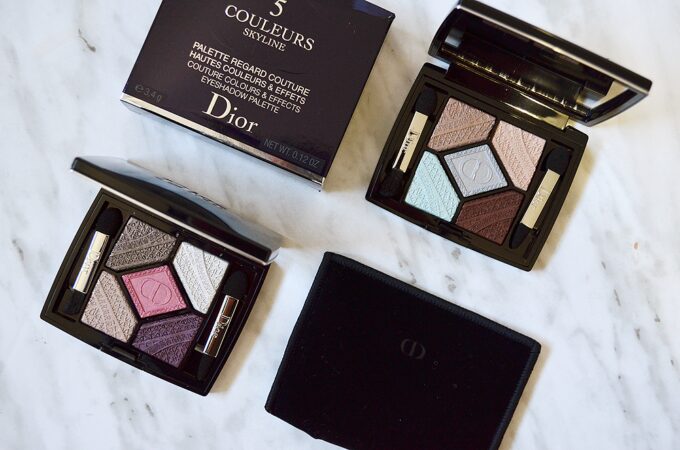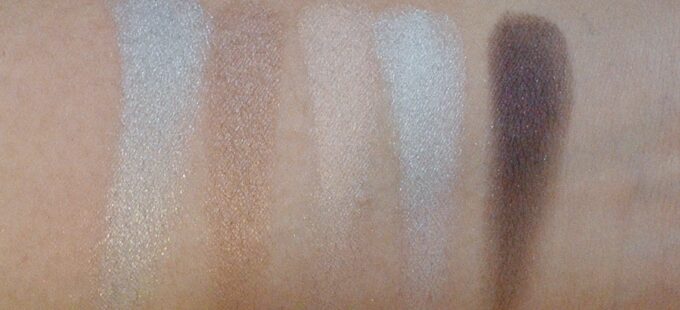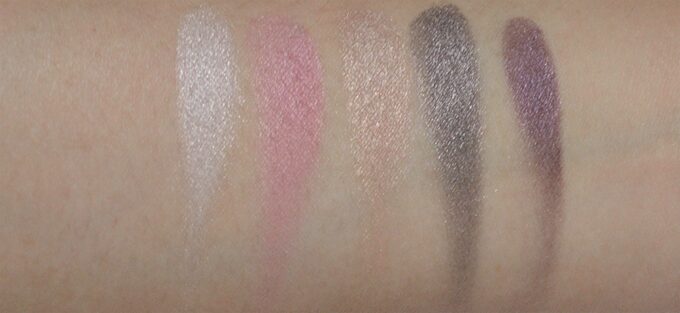 Diorshow Brow Chalk & Diorshow Pro Liner
We've got a brow product and an eyeliner to follow up the rest of the eye makeup in the collection. After this summer's Backstage Pro All In One Brow collection, I was very surprised to see another brow product come out in this collection.
The new DiorBrow Chalk ($40, available here) is an interesting new brow product that made me thing the product was packaged incorrectly. It has a rectangular, thick, highlighter-like tip that made me wonder exactly how I was going to get the job done. After playing around with it for some time I realized that this product is genius (Well, not the product itself, but whomever thought that this shape was going to work). But it works. I promise!
So this is how I figured it out – we all learned different techniques to apply brow products. Pencils, pomades, pens formats require different ways of holding and angling the product. When you take the fact that everyone learned differently, this product brings all that techniques together so anyone can use it. Does that make sense? It's hard to explain, but the rectangular blocky shape actually makes it so much easier to apply, irrespective of how good you are (or you think you are) with your brows! There are two additional colours that came out as part of this collection, #001 Blonde, and #002 Soft Brown and this product is limited edition.
The Diorshow Pro Liner ($36, available here) range has been extended to include two additional colours, one of which is limited edition. There is a grey/bronze shade (#062 Pro Grege) and a plummy shade, which is the limited edition colour. The shape of this is more of what I would expect from a brow product, with its beveled angled tip. The grege shade leans more bronze so it works really well under the lower lashes rather than to define the eyes. If you are into barely there makeup for the summer, this is what you would apply over the lid as well.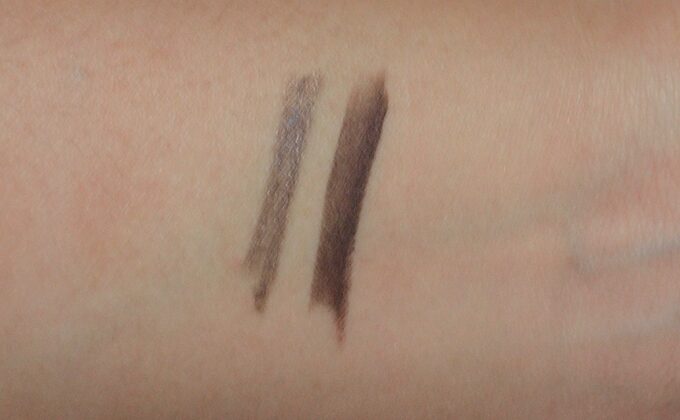 Overall, a pretty comprehensive collection from Dior that's sure to please makeup fans irrespective of skill level. The more subtle, and minimalistic approach to makeup that I've seen from this collection is something that is really refreshing to see.
Stay tuned for a few more posts that I've got lined up for you in the next couple of weeks featuring other products from the collection!
Will you be shopping the Dior Skyline Autumn 2016 collection?
---
Disclaimer:
This post features product(s) provided for editorial consideration. All opinions are my own. For more information about my review policy, please
click here
.
---