The last couple of weeks have been a study of beauty value sets, and my constant obsession (to a point of no return) with them. Most of the time, I am resigned to the fact that I will always end up paying more for value sets because of the nature of a lot of retailers and brands price them – while you are probably saving 75% of the total retail value of everything included, you're probably spending more than you would have if you just go ahead and buy that 1-2 item that you actually wanted from the set.
It came as an incredible surprise when I saw that Clinique has recently released a makeup set that not only costs less than the retail value of the item I wanted most, but also has a good selection of products included. I haven't dabbled in too much Clinique makeup products, aside from the Cheek Pop blushes, so this was a good introduction to more items, and I got to try out products that I wanted at slightly less than purchasing them outright.
There are two new summer-inspired set from Clinique that's now listed at the Sephora online page. There is one called CliniqueSummer in the City ($21, sephora.ca) and CliniqueSummer at the Beach ($21, sephora.ca)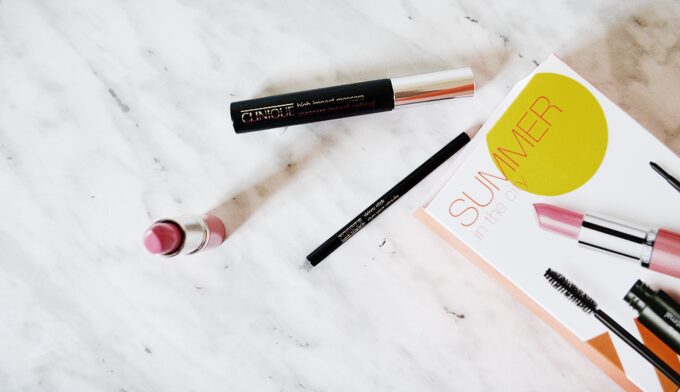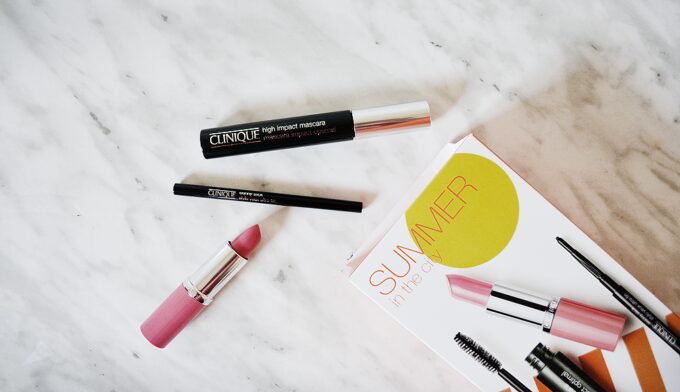 I was a little surprised at the difference in size between the two sets despite the selling for the same price. I chose the Summer in the City because it was a much better value (and has since sold out), featuring 2 full-sized products and a mini eyeliner. The product that got me in the first place was the CliniqueHigh Impact Mascara ($23, available here) which has since replaced my Too FacedSex but Better Mascara ($31, sephora.ca), a significant accomplishment and so much cheaper too! The slightly more wet formula and medium-sized brush really coats all the lashes, including the fine baby hairs, without clumping or looking spider-like.
In addition to the mascara, you get a full-sized Long Last Soft Matte Lipstick in the shade Matte Petal ($21, available here) and a mini CliniqueSkinny Stick eyeliner. It's easy to see why this set sold out so quickly – I really wished I purchased a backup before it sold out! Fortunately, you can also purchase the set at The Bay which is still showing as still in-stock online!
What do you think of the Clinique Summer in the City set?