It's hard for me to get around to featuring ALL the products I own – the sheer number of it would make the blog a challenging read. What often ends up happening half the time, a few products would only see the light of day on an empties or a routine post. In the spirit of showcasing more products, particularly my day-to-day must-haves, here are t few products that I'd have been using up and so close to finishing over the next couple of months!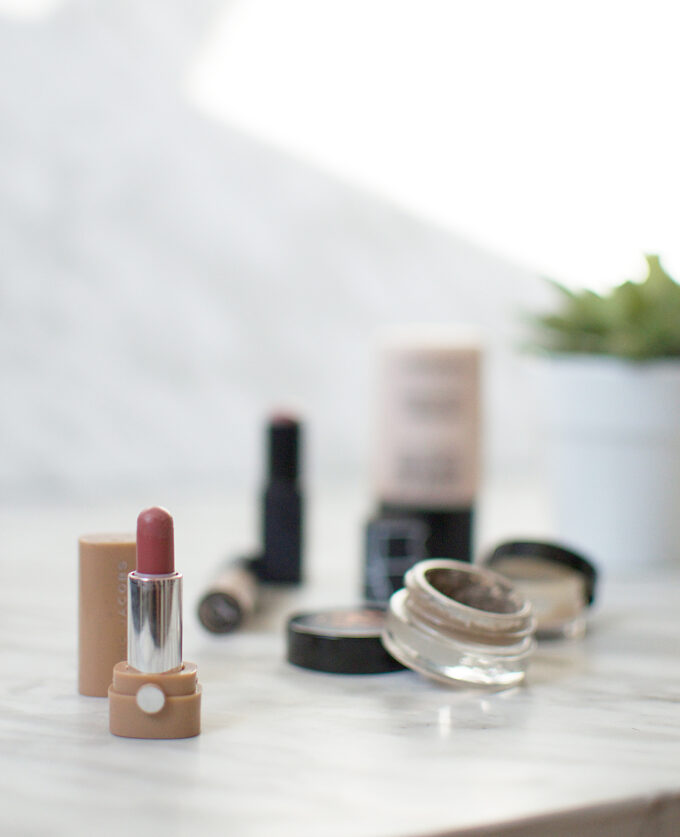 The Marc JacobsNew Nudes Sheer Lip Gel Role Play ($38, available here) is a very average lipstick – nothing too exciting about the formula, nor was the colour was difficult to dupe. Good thing is that it's a mini since I wouldn't purchase it at full-size considering how darn expensive it is!
On the other hand, the AnastasiaDipbrow Pomade ($23, available here) is a product i'm eager to finish so I can repurchase. I probably have had this product for a bit longer than I should but all the reviews weren't kidding when they said, you'll need very little! I've used this daily since I purchased it almost 1.5 years ago so I'm eager to replace this with another formula and shade as I think the colour Taupe is too light for my brow shade.
There's also the InglotAMC Creme Concealer ($20, available here) that I've had for a while now. It's a great concealer but a little too thick for my personal liking to use either on any blemishes or under-eye circles. Inglot carries a good range of this – colour correcting, salmon-shade for under-eye circle, and the skin-shade to conceal any redness and spots.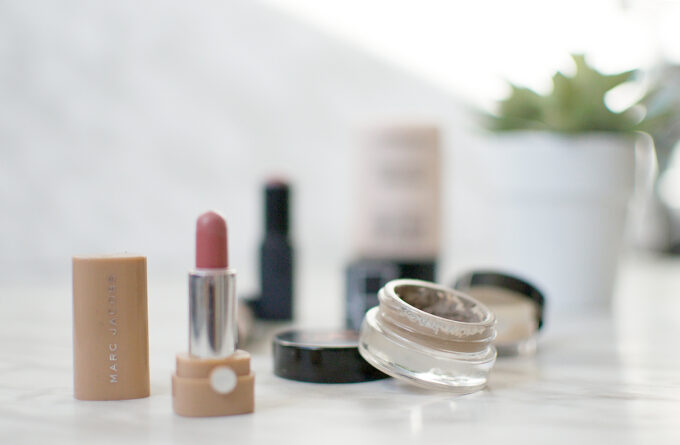 I've also been enjoying the NARSDolce Vita Lipstick ($30, available here) since I got it a while ago. It's a fantastic formula and despite the muted rose shade in the tube, the lipstick applies a lot more sheer on the lips so it makes for a my lip but better kind of shade. I have several backups of it which is why I'm eager to finish this! I can't wait to crack open a new tube of lipstick!
I'm a huge fan of the Make Up For EverMat Velvet+ Foundation ($49, available here) – it's the only foundation I travel with. I'm really close to finishing this bottle of foundation, and am eager to get another shade as my skin has tanned quite a bit more than this particular colour.
What are a few products you are looking to get through over the next couple of weeks?