After publishing my 2016 travel review, I received a number of DM's and emails requesting me to put together a 2015 travel review as well! I apologize that it's, well, you know… almost 2 years overdue! Better late than never!
This was the very first year where I took around 6 international trips, the beginning of my multi-trip travels leading up to the big year that was 2016 travels. I hope it is helpful for anyone looking to get an idea of how much money travelling costs and getting a sense of how much I spent (in Canadian dollars)
The 2015 Travel Review
February: New York, Milan, Florence, Rome and Budapest for 11 days
April: Punta Cana for 6 days
August: New York for 4 days
November: Paris for 5 days
In total I spent about 33 days abroad, and this number includes weekends (as well as long weekends) which is why it seems skewed very high. I bought several error fare tickets which meant that I saved quite a bit of bucks on 2 of the trips mentioned.
The total sum of money I spent on my 2015 travels is around $5,728 for a total of 33 days. This means on a daily basis the total amount of money I spent is $174/day which is more expensive than my 2016 travels where I spent on an average, $128/day. This is due to the fact that I spent most of my trips in Europe and the US in 2015 and the exchange rate relative to Canadian dollars meant that I was spending significantly more throughout the trip.
New York, Milan, Florence, Rome and Budapest – January/February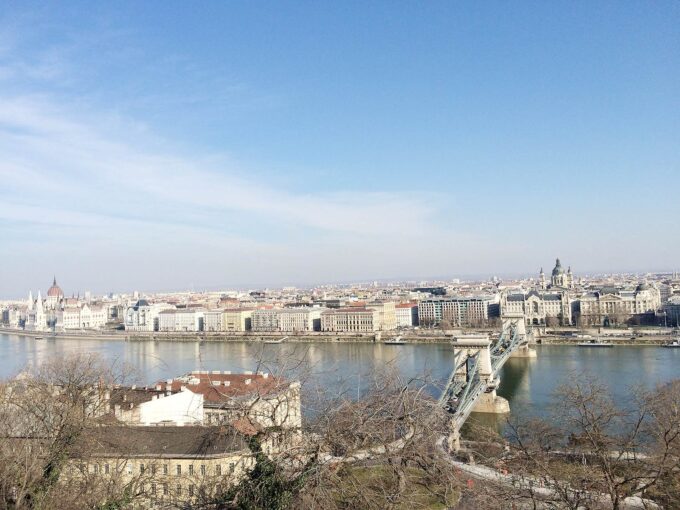 I took a mini European trip as I managed to book an error fare courtesy of Delta / Alitalia / AF / KLM. They are all codeshare partners so I was able to take advantage of a pretty great series of flights to a few new destinations. This was the second ticket I booked thanks to a Christmas Day surprise (error fare) which allowed me to travel to Europe for less than $500 round trip.
I started my trip in New York, spending the weekend there walking around and indulging in amazing cheap foods, then flew into Milan where I boarded a train to Florence. Having visited Milan in December 2013, I opted to not spend any time there, and instead splurge 3 days in Florence. After that, I took the train to Rome where I spent another 3 days exploring this ancient capital city. After wrapping up my Italian trip, I met up with a friend I had met a few months prior, to travel through Budapest for another 3-4 days! It was a whirlwind trip to start the new year but didn't end up being as expensive as it could have been.
In New York, I stayed at my favourite budget hotel in midtown Manhattan, Pod51 Hotel Midtown Manhattan where single rooms can go as low as $100 a night (a budget find for central New York area!). In Florence, Rome, and Budapest I stayed at Airbnb's as there weren't too many options I liked or the cost worked more favourably that way.
Total Spent for Mini European Trip: $1,553 for 11 days
Punta Cana, Dominican Republic – April

For our annual conference, we went to the Hard Rock Resort in the Dominican Republic. I loved this hotel so much – it was such an epic trip so much so that I decided to extend my stay by about 2 days! It allowed me to really spoil myself with the various spa treatments and and all the amenities that the resort had to offer.
Total Spent for Punta Cana Trip: $705 for 6 days in the Dominican Republic
Cape Town, and Dubai – May

Like my February trip, I booked this trip strictly due to an error fare on Etihad's website. I was able to snag a fare that's regularly priced at $1500 for about 1/5 of the price! That was super epic and I don't regret it one bit since I was able to stop by Abu Dhabi and Dubai en route (the Etihad hubs). Plus, Etihad is one of the world's best airlines, so this was one epic deal!
Starting in Toronto, I opted to visit New York for the weekend, before heading over to Abu Dhabi and Cape Town. I've been to New York earlier this year so I love dropping by to pick up the last bit of things that I want to bring home.
Total Spent for South Africa and Dubai Trip: $1,415 for 7 days in South Africa
New York City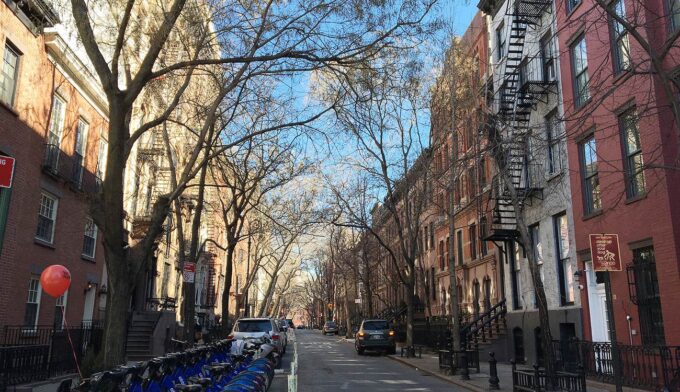 I decided to take my sister to New York as it was her first time. We got a pretty great fare considering it was during the Civic Holiday long weekend. Since the USD is already more expensive than the Canadian dollars, this resulted in quite a bit of an upward tick in spending.
Total Spent for New York City Trip: $966 for 4 days in New York City
November – Paris

My parents have never been to Europe before and because I've been there multiple times, I took advantage of a fare sale to take them to Paris to break the ice!
Total Spent for Paris Trip: $1,089 for 5 days in Paris
Pin This for Later!