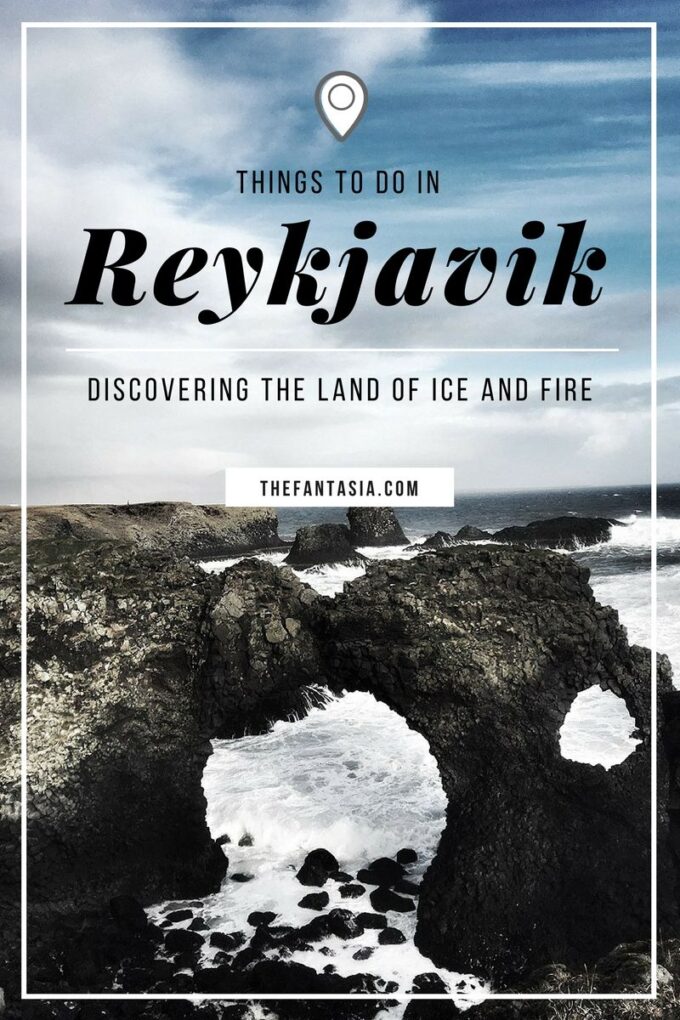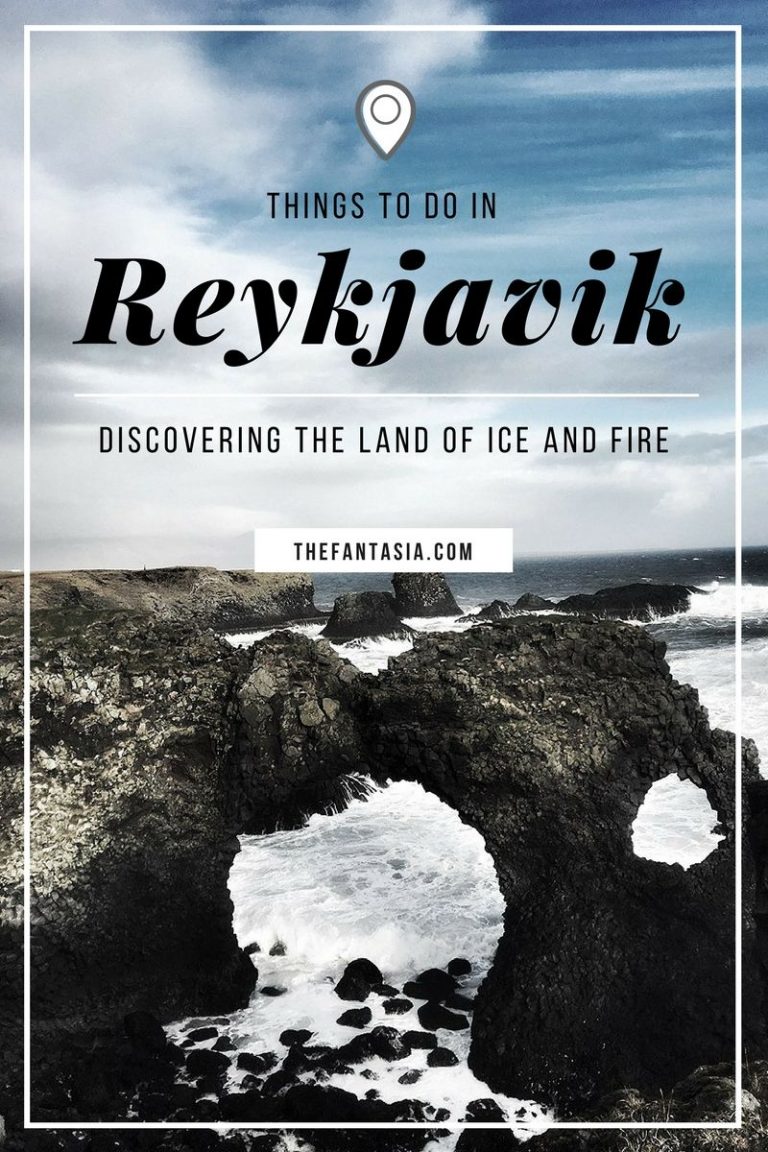 On my recent travel to the Middle East, I conveniently had 10 hours to kill in Iceland. Past-Stephanie is quite clever – she knew there was a high chance of my coming back to Iceland in the future, so during my previous trip, I spent most of my time outside of the Reykjavik. When I came back on a long layover this year, I could spend it exploring Reykjavik and all that it has to offer. So here is my itinerary for the day including a few suggestions on things to do in Reykjavik for your layover!
I arrived in Keflavik Airport (KEF) at around 4:40AM meaning that I had a whole day to spend exploring the city. I had done some research and looked at a few day trips/tours but none were operating that early in the morning nor would they be able to return back to the airport in time for me to go through security and catch the next leg of the trip.
Upon arrival, exiting the airport was very quick and easy. Whenever I have a long layover (in Rome, Athens, Amsterdam, New York, London, Dubai, etc), I never stay in the airport but use the time to explore the city instead. I mean why bother being stuck in a building for 10 hours when the city is so accessible? I always double-check with the information staff that there would be no issue for me to do this. I've never been told no so I'm sure this is pretty common; When in doubt, just ask – that's what they're there for!
If you haven't already, make sure to check out my Layover City Guide for Reykjavik!
Storing Your Luggage
The first thing you're probably thinking is what I did with my stuff. Well, I had done some research and found Luggage Storage Iceland who said they had a locker in the airport. Unfortunately, I couldn't find it and the staff said there isn't one in the building. I have a suspicion that it was located in the far end of the parking lot (the site did say between Enterprise and Avis rental counters) and being super dark at the time, I simply could not find the lockers. If you do, let me know!
Instead of storing my stuff at the airport, I took it with me to BSÍ Bus terminal which didn't end up being a bad idea – I only realized how cold it was after leaving the airport and was able to put on a few extra layers before I locked my stuff. The cost to store my luggage for the day was ISK 890 for a medium-sized locker. There's a very clear price list and locker size details on their website so you can plan ahead of time.
How to get to Reykjavik from Airport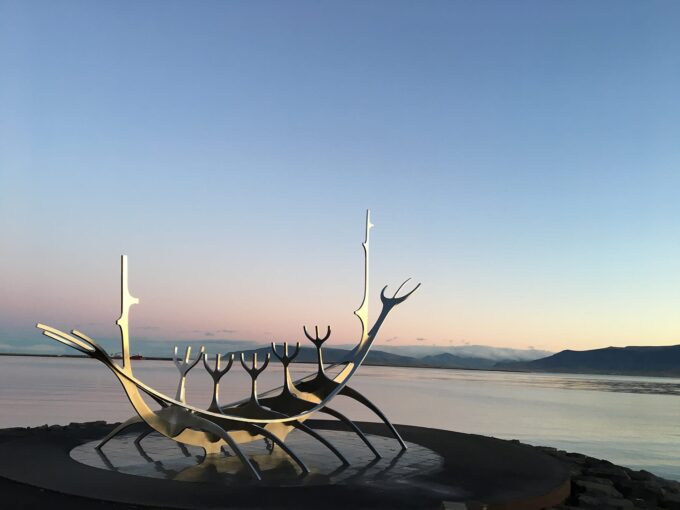 I've shared a bit of details on how to get from the airport to the city centre in my layover guide for Reykjavik. I did a bit of research to make sure that information was still current and I would say it is. There is an option to take the public transit from the airport but the cost differential is minimal, and it is logistically more challenging (you have to change buses, and the buses don't run that early in the morning).
My suggestion remains the same, take the FlyBus (or FlyBus+ for direct transfer to your hotel) from the airport to get to the city. You should also book your spot ahead of time on their website and bring a confirmation printout which is checked against their list and collected on the bus.
Things to do in Reykjavik
By the time I arrived at the BSÍ Bus terminal, it was still 7:30AM in the morning – super early and nothing was opened. Since it was practically winter, everything was still dark outside, and sunrise won't come around until 8:30am. I used the opportunity to do a bit of walking to a few sites that would normally be super crowded once the sun has risen. I did a 30 minute (2.5km) walk from the bus terminal to check out the Solfar (Sun Voyager sculpture) that I never got around to seeing last year. By the time I got there, the sun was peeking out and I got some incredible shots of the sculpture bathed in morning lights!
I was super under-dressed for my trip in Iceland so I was so grateful that the Harpa Reykjavik Concert Hall and Conference Centre opens at 8:30am. By the time I was done taking my pictures, Reykjavik was just getting ready for the day. I beelined my way over to Harpa which has heating, free wifi and clean bathrooms so I can take a quick respite before heading out again.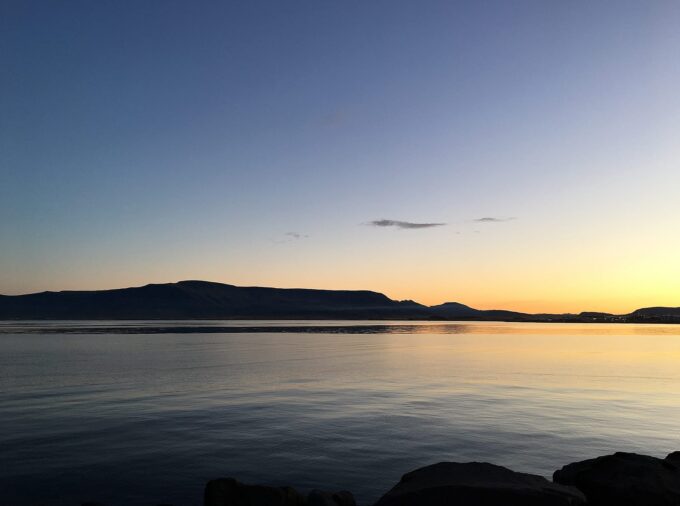 There are a few other sites easily walkable from Harpa that you can enjoy before all the tourists are there. I made my way over to the House of Parliament (which is also the meeting point for the free walking city tour that I took last year) and also the Reykjavik City Hall with its picturesque pond and park!
By this point, it's about 10am. You could do the free walking tour for the 10am slot if you haven't done it before. Otherwise, if you're like me, you kept walking around or grab a quick bite.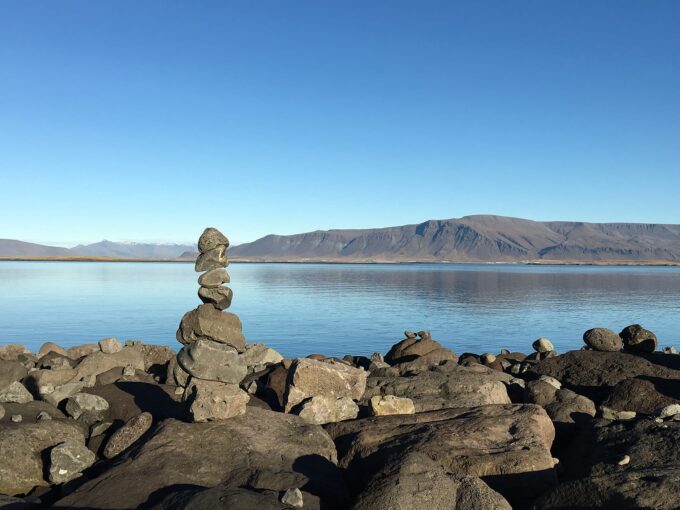 I was seriously craving some falafels and found Mandy through TripAdvisor. It's one of the highest-rated cheap eats in Iceland and conveniently located near where I was at the time. I made my way over and spent ISK 650 ($6) on a hummus and falafel bowl. It was incredibly delicious falafel and I practically licked my bowl clean. The portion was way too small for the price but that's what you get when in Iceland!
After a few more pictures at the city hall, I decided to walk over to Hallgrimskirkja. I rejected the idea of spending ISK 900 to enter the church just to take the same city picture as everyone else so I walked past it to go back to the BSI Bus Terminal. From here, I decided to visit Seltjarnarnes which has a lovely walking trail and also where the lovely Grotta (lighthouse) is located.
It was a little too windy to stay here for too long so I took the bus back to BSI. At this point, it was just around 1pm. My flight leaves at 6PM which meant that I had to be back at the airport for 3PM and leave BSI at 2PM (Flybus runs every half-hour to an hour, depending on the time of day; check their schedule online!) I could do one more quick visit before heading back. I opted to walk over to Perlan from the bus terminal which was a very easy and quick walk to and back.
I made it just in time to get back on the bus and return to Keflavik Airport!
So there you go! I hope that was helpful in putting together your future trip to Iceland! If you're planning upcoming trips to the city, be sure to check out my previous posts: