Due to the short amount of time I had in Iceland, I chose to join day trip ran by Iceland Horizon which is my (not so) secret way to getting to see as much as possible while doing as little on my part as possible. This may be in stark contrast with my dislike of big group tours, and I've already written a little bit about why I choose to do small group tours like so rather than big bus tours in addition to my first post, so take a peek there if you're interested.
In addition to that, safety was a huge factor – I wasn't sure what driving conditions would look or feel like in October. Having heard about the unpredictability of the weather, and sparseness of amenities during the trip (i.e. Gas station, stopping station), I didn't want to risk getting lost or being super stressed out during the trip particularly when there's so much to see and do, but so little time!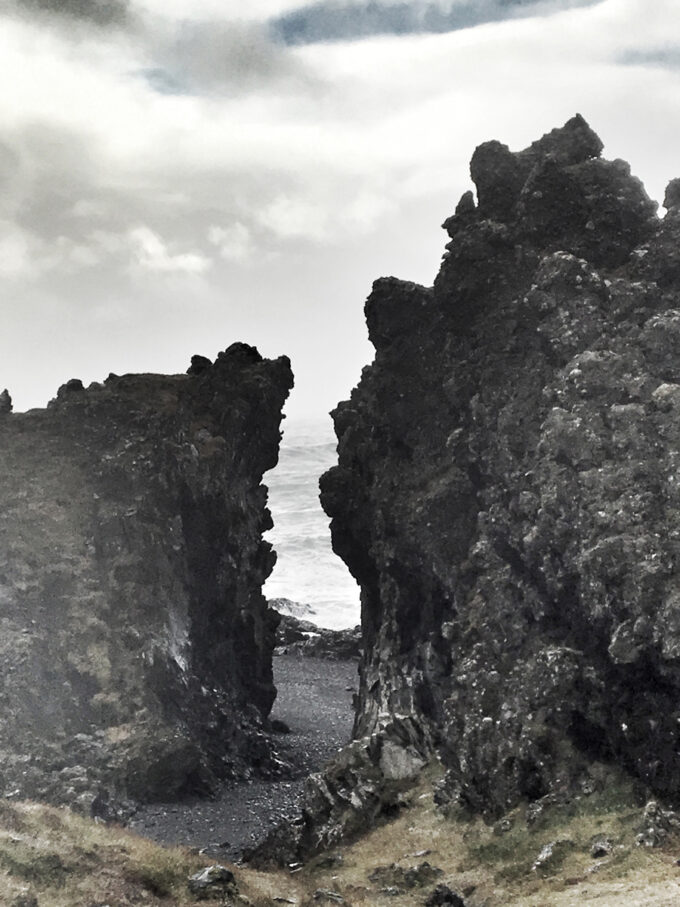 I wanted to go outside of the Reykjavik as I know that I can do the city tour in lesss than a day, which proved to be right. In doing my research, it's no surprise that the tours I've found were quite uniformed. You get the basic must-do's like:
Golden Circle
South Shore / South Coast
Snaefellsness Peninsula
Some tour companies offer and combine more activities including the Blue Lagoon, Northern Lights Tour, Lava Exploration and Glacier exploration, depending on your preferences. I chose to book the basic-no-activities because as much as I'd like to do a lava/glacier exploration, I wasn't too keen on the price (essentially double of the basic tour). Furthermore, my tour guide was kind enough to give us an extra glacier tour without the fees, so there's always those little extras that made the trip more of a value.
If you're looking for inexpensive flights to Iceland, don't forget to use Skyscanner or download the App on your smartphones so you can always find the best deals for your next trips!
Why I chose to go with Iceland Horizon
Having seen and observed many different tour companies and buses in Iceland, it's quite safe to say that for the most part, they offer a very similar experience – group size, sights, detailed commentary, and comfort level. In doing my research, it doesn't seem like there's much of a difference between one to the next, particularly considering that my experience with Icelandic hospitality has been nothing but a picture of efficiency, and comfort. Iceland Horizon was a natural pick as they offered quite a bit of savings if you were purchasing several trips at once.
The decision to go with Iceland Horizon is because of 2 things:
Cost – I can save 1000kr ($10) if I book 2 day trips
They offer the Snaefellness Tour on the dates that I was there (This tour is typically restricted to April – September due to dangerous road conditions – icy and windy).
I had a great guide / driver, Odinn who is not only informative but has a great sense of (dry) humour. The commentaries are insightful peppered with anecdotes, and humourous quips about Iceland and the tours he's ran. He also made a point of customizing each tour to better suit the weather condition and presence of tour groups such as skipping the first waterfall during our South Coast tour because it also happens to be the first destination for hundreds of other tour groups) so we had a more peaceful, relaxed, and efficient experience
The Iceland Horizon Trip Experience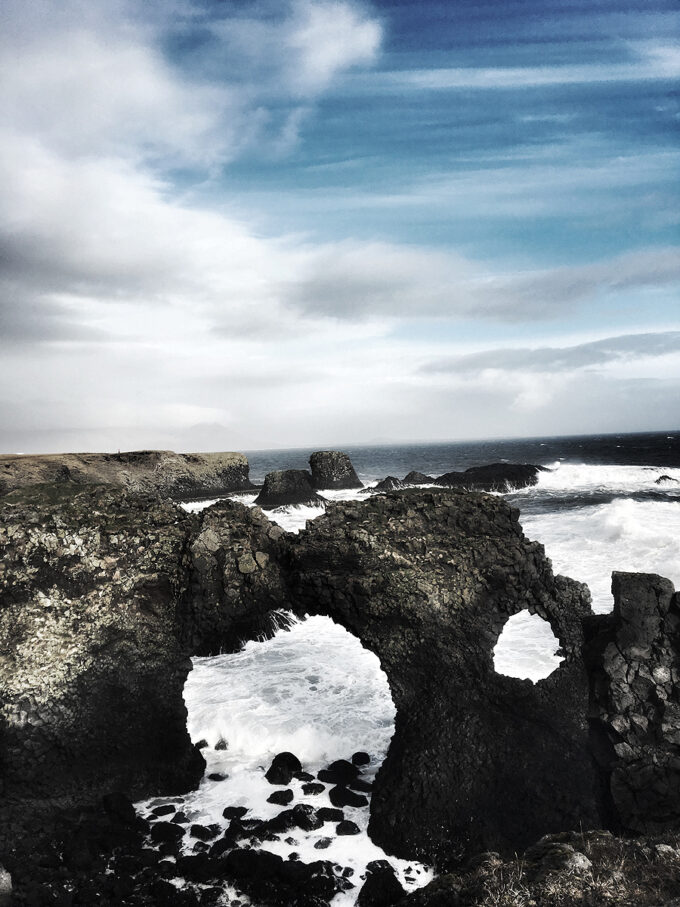 The booking process from the beginning to end was handled with professionalism and quick and detailed responses. Even though I had to make 2 changes including switching tours on the day before, it was handled with ease and no issues. Iceland is a plastic country so the tour company has a credit card machine on the car for payments. No local currency required!
The tour bus is equipped with wifi, allowing you share your pictures on Instagram as you drive. But be sure to look up once in a while because the sights are so much more worth it than posting your pictures on social media! The wifi is really good, even when shared between 6-11 people (sizes of my day tour groups). I could load Instagram and videos really easily.
Odinn is also a licensed glacier guide, so on our South Coast tour when we came upon Solheimajokull Glacier, we were treated with a surprise! We got to get up-close and walk on the glacier itself!! It was such a kind surprise considering that it was my birthday and I never, in a million years would have thought that I get to be this up and close with a glacier!
If I were to go back to Iceland, I would quickly and easily book my trip with Iceland Horizon again!