The totally unexpected "Beauty Insider Appreciation Event" this past week for VIB Rouge, and this weekend for VIB and Beauty Insiders, was a really lovely surprise to restock a few things for the vanity. As it happens, a few extras made its way which I decided to include in this haul for the sake of completion.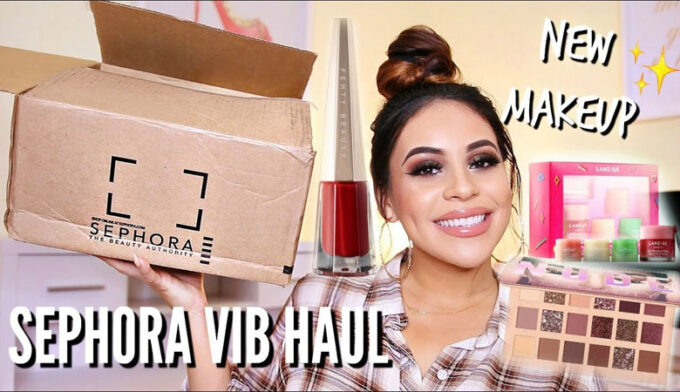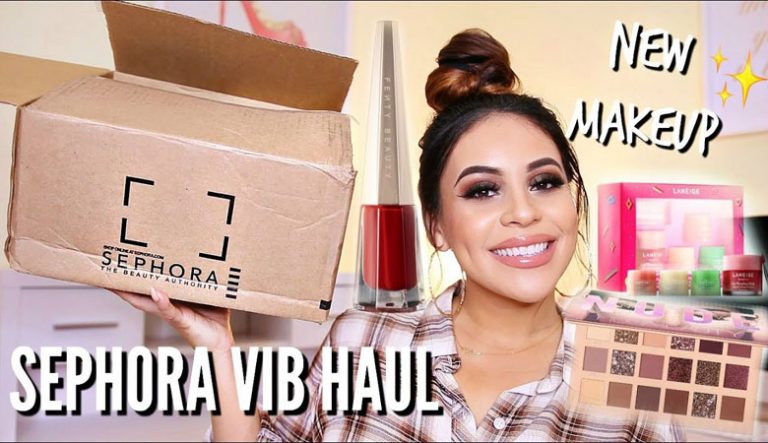 To start things off, I definitely did not buy any new launches. I think I'm getting to that point where I'd rather repurchase the bits I know work well for me rather than chancing it with new launches here and there. As usual, I'll link my previous posts / reviews / mentions of the below items to check them out as you go if you feel like learning more about them!
Sephora VIB Sale | The Face Products
I'm not usually to loyal to a brand but I'm having a bit of a moment with Philosophy right now. Having long been a fan of their Purity Cleanser, I was chuffed to see an extension to the Purity range, including a face mask, moisturizer, and micellar water. I've already gone through the moisturizer during my Southeast Asia trip (it was the perfect lightweight moisturizer for hot, humid weather!) but I ended up repurchasing the Philosophy Purity Made Simple Cleansing Water ($29, available here), which at $29, isn't admittedly the best deal ever but these sales has a way of making you think you need them.
After writing about the Philosophy Spring Launches a few months ago, I discovered I had misplaced the PhilosophyPurity Made Simple Pore Extractor ($39, available here) which was pretty upsetting considering how expensive this is to repurchase. For research purposes, this made it to the basket at checkout!
Having used it for a few weeks now, I am a bit torn about the DiorBackstage Face & Body Foundation ($50, available here) – on one hand, it's a great lightweight foundation that matches my skintone really well. Given the historic price increase that Dior seems to enjoy doing ($50 to $64 in a span of 6 months), I thought it was safer to repurchase the foundation now in case I change my mind than regretting it later.
Sephora VIB Sale | The Hair Bits
I can't believe I ended up repurchasing bits from Bumble and Bumble but I have been using them for 2+ years since I got lucky finding these sets at the last Estée Lauder Warehouse sale I went to. Albeit being more expensive than I'd usually spend on haircare products, I'm pretty happy to keep my routine pretty much the same with these bits! The ones I specifically repurchased were the: Bumble and bumble Thickening Hairspray ($33, available here) and the Bumble and bumble Bb. Texture Hair (Un) Dressing Creme ($34, available here). The Undressing Creme is my secret weapon to achieving that tousled, messy, beachy wave look with no heat, and done in as little as 3-5 minutes depending on the thickness of your hair!
Sephora VIB Sale & Everything Else
I'll wrap up this haul post with a few items that made its way to the basket either from Sephora or elsewhere. Upon hearing that the super popular Urban DecayNaked Palette ($33, sephora.caas being discontinued, I had to purchase this. At $33, it was a total bargain, and this was one of those OG beauty product that every YouTuber and blogger featured since its launch 8 years ago. It brings back tons of memories for me as it was one of my early beauty buys too!
I have been wanting the D&GLight Blue Eau de Toilette for the longest time. I'm not normally a floral-fragrance type of person but this scent refuse to be forgotten hence why this eventually made it into the basket with a bit of a discount for my troubles. The last thing I picked up that I'll just throw in here is The Ordinary's Advanced Retinoid 2% because this thing is my lifeblood and keeps my skin looking perfect no matter what!
Over to you now! What did you pick up from the Sephora sale recently?