I would like to think I am stronger than this, but wanting to avoid FOMO, and lessons learned from past mistakes meant that I did end up, despite my insistence that I wasn't going to, purchase a few things from the Sephora VIB Spring Sale 2018. So here is me showing you the four things I bought (Does that still qualify for a true a haul post?) from the Sephora Spring sale where I got to save a whooping (That's sarcastic by the way) 15% off my entire purchase.
I kept a promise to myself though and that was to buy only what I needed and kept the trials at a minimum. So this haul is predominantly repurchases and I'll link the reviews where it makes sense. I opted to repurchase three items, and add one new item in my basket (it wasn't intentional I swear) for a few more additional blog content to share with you guys.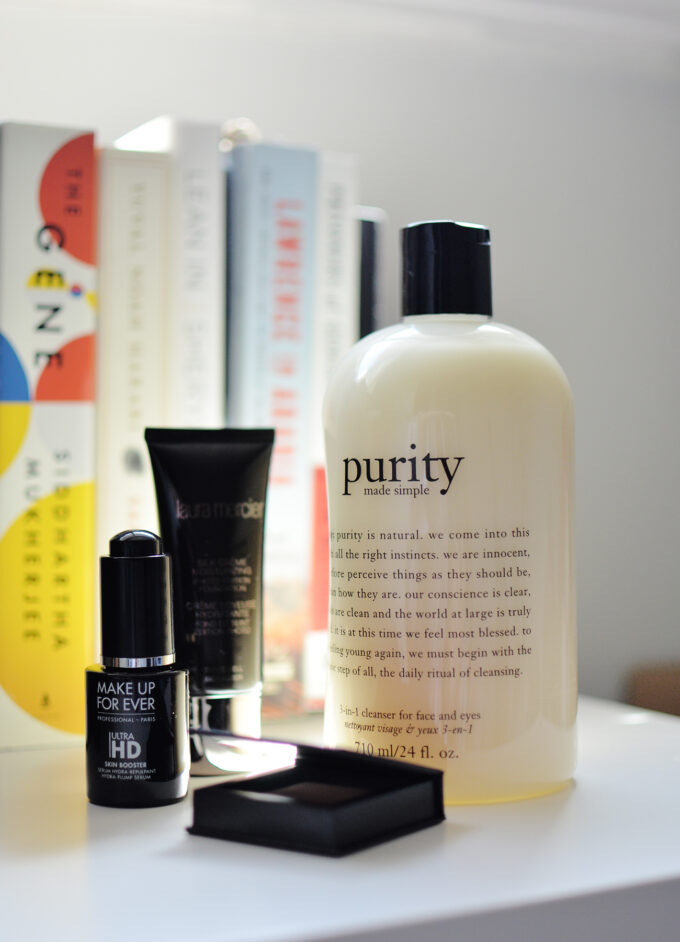 The first item I repurchased is the Laura MercierSilk Creme Photo Ready Foundation ($58, available here) which has been my foundation of choice since 2016. Last year, I opted not to purchase this during the Spring sale, and wholly regretted it as I ran out months before the Fall/holiday sale and had to content myself with using other subpar foundations while I waited for the 20% discount to come around. Well, lesson learned.
I also repurchased the PhilosophyPurity Made Simple Cleanser ($56, available here) because I've missed this product (and so has my skin) so much! I missed buying this during last year's Black Friday sale as I was on vacation so I had to buy this product at full price, which is kind of ridiculous considering how cheap the Black Friday price is. Honestly, I don't think I'll regret it – my skin has been suffering with the combination of foam-based cleanser which strips it dry (but I can't bear to throw them away because they're from Guerlain and Esthederm) so I am hoping balancing that out with this cleanser will keep my skin sufficiently happy.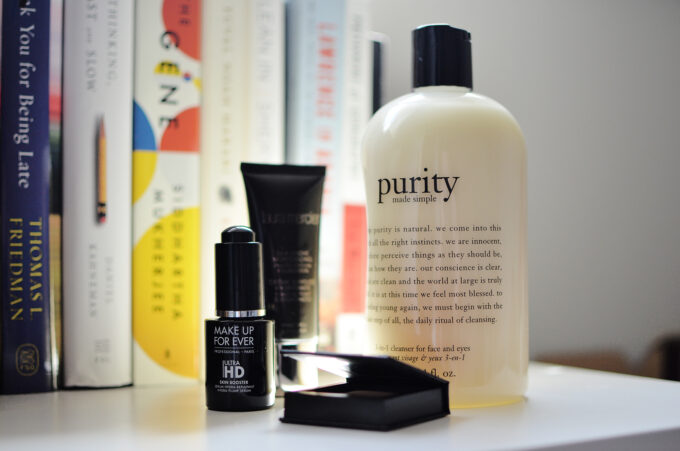 The last two items I picked up weren't planned but I ended up repurchasing the Bare MineralsInvisible Bronze™ Powder Bronzer ($35, available here). I've heard tons of promising reviews about this and I'm keen to add a new bronzer to try out. I think I'm going through a phase with bronzers and I'm really excited to give this a go. I've been a fan of Bare Minerals for some years so this seems like a good product to start my collection from the brand.
I also repurchased the Make Up For EverUltra HD Skin Booster ($51, available here) as I accidentally dropped this and it spilled everywhere which meant I had to replace it as this has been my go-to product in my morning routine.
What did you buy from the recent Sephora VIB spring sale?