Givenchy Beauty seems to be a brand that flies under most people's radar which is unfortunate because there are a lot of gems to be found in the range. With their luxurious packaging, iconic formula, and innovative products (They brought the Mister Perfect Instant Makeup Eraser which is like the Tide Pen for makeup) you'll want to watch out for this season's release because it should definitely be on your radar!
This season, we're seeing a number of exciting products from Givenchy! Aside from their wide range of perfumes, I am so excited to see more focus on the beauty range, as evidenced with the new GivenchyLes Saisons Healthy Glow Powder ($60, available here)!
Before we start reviewing this, it's worthwhile to go back to an earlier post I shared about what a healthy powder is, how it works, and the effect that it imparts so that we're clear on what this product does and what it doesn't do!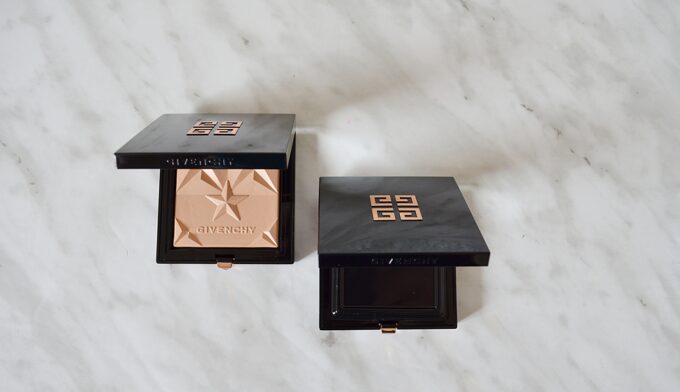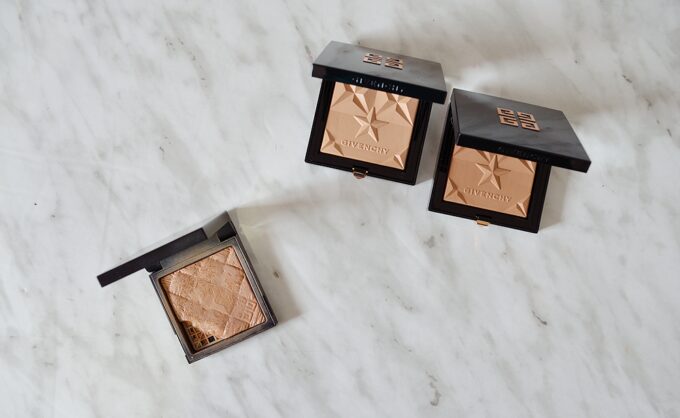 Along with many high-end brands, Givenchy released this iconic healthy glow powder back in 2012. Givenchy brought out the gel powder formula – a unique innovation at the time – which only took off in the last couple of years. The GivenchyLes Saisons Healthy Glow Powder is an upgrade to the old Croisiere Healthy Glow Powder in several ways. First, the amount of product included has been upgraded from 0.24oz / 7gr to 0.35oz / 10g which puts it in direct competition to the famous GuerlainTerracotta Bronzing Powder ($60, sephora.ca) which has 0.35oz / 10g worth of products.
The GivenchyLes Saisons Healthy Glow Powder packaging also got an upgrade. It is housed in Givenchy's signature black case, stud closure, and a rose gold logo embossed on the lid. I was a little surprised that they switched the packaging from what was used in the Croisiere powder because it felt expensive and substantial, and I actually liked the magnetic closure which feels a lot more luxurious. Another departure from the original Croisiere powder, the new powder bears a raised star pattern, different from the quilting pattern seen in the old powder.
The GivenchyLes Saisons Healthy Glow Powder has a gel powder formula which means it applies like a cream/powder hybrid, allowing for easier application (no streaking or traces of powderiness) and a more natural result compared to the dramatic effect that can be achieved with powder bronzers. If you have the CHANELSoleil tan de Chanel, the effect is very similar and in terms of texture, it feels very close to the Clinique Cheek Pop blushes when applied. It is not scented which means its safe for those who may be sensitive to perfumes.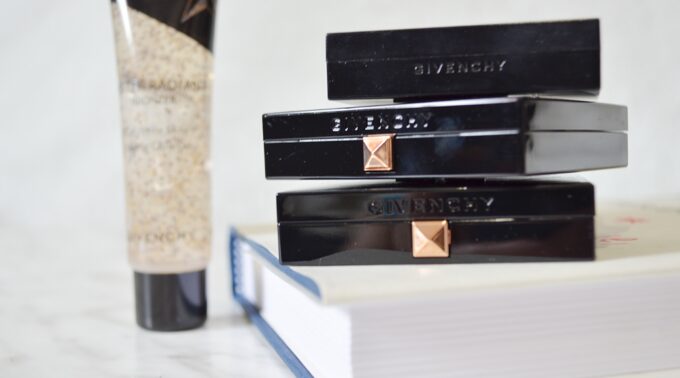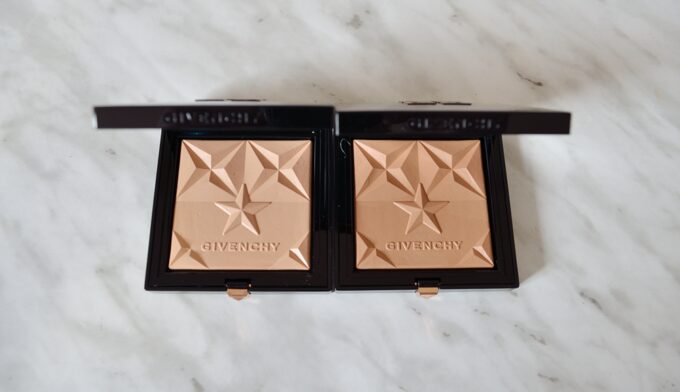 The GivenchyLes Saisons Healthy Glow Powder powder imparts the most natural glow on the skin. It's a sunkissed look that literally comes from within, and looks like you just came back from the beach. The gel-powder texture feels firm but it is easy to pick up the colour, irrespective of the brush you use. A stiff or a stippling brush will do the job just fine!
They are not glittery either but does a fantastic job at leaving a very natural, radiant glow that also subtly blurs out minor imperfections. As this powder is a healthy glow powder like previously mentioned, the colour payoff is subtler than a bronzer. It doesn't mean that it's a poorly performing product – it is doing exactly what it is supposed to – imparting a glow that looks like skin, and basically like you just spent hundreds of dollars on a beach vacation.
The are a little bit on the cooler side in terms of undertone. Number #03 Ambre Saison has been my go-to from the last couple of years as it suits my NC25 skintone quite well.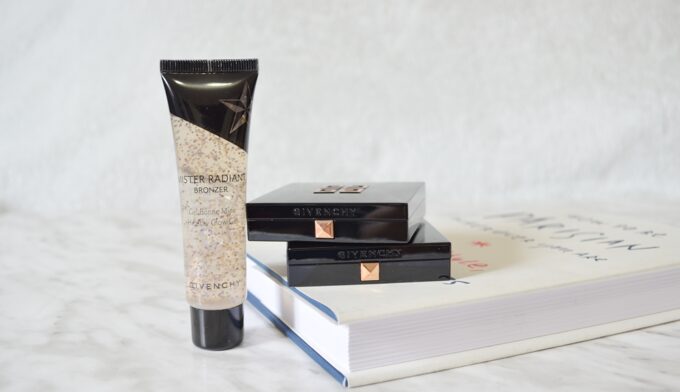 The GivenchyLes Saisons Healthy Glow Powder has 5 shades in the range: one highlighter shade (#00 Moonlight Saison), and four bronzing shades. Two of them are featured here (#01 Premiere Saison and #03 Ambre Saison). I've swatched the old powder to give you a sense of how the new colours look, especially the two colours (#03) that I have in both formula's. As you can immediately tell from the swatches below, the new colour is softer and a little less orange.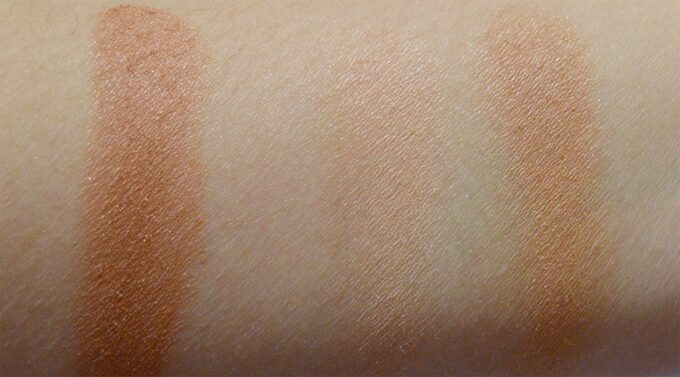 What do you think of the Givenchy Les Saisons Powder? Will healthy glow powders be replacing your bronzer?