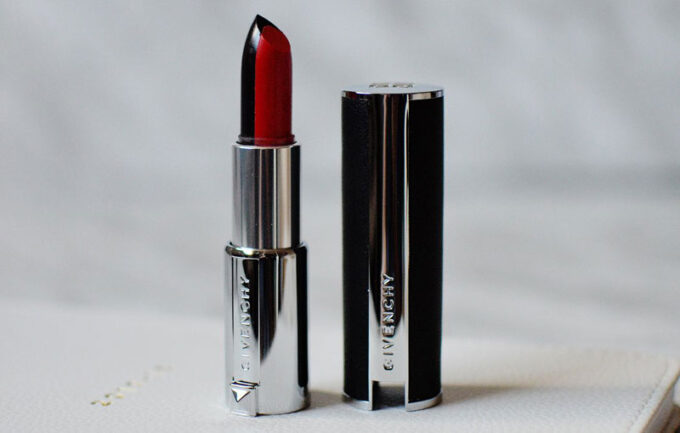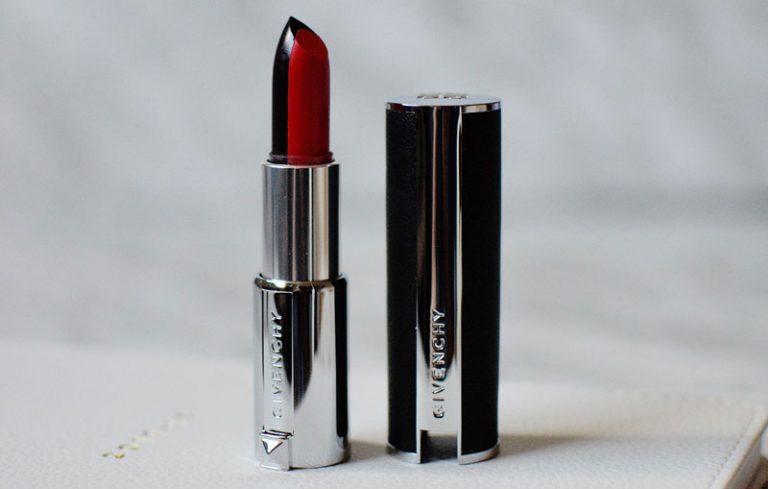 Joining the new colour extension in the Givenchy Le Rouge line up is a limited sub-range called the GivenchyLe Rouge Sculpt ($45, available here). Combining the flawless formula of the original Givenchy Le Rouge lipsticks, and adding the contour shade on the outside to create a natural-looking contouring effect effortlessly.
Available exclusively at Sephora starting on August 3, there are five shades available – all are limited edition – if these are catching you eye, get them before they're gone! Without further ado, let's dive in!
Givenchy Le Rouge Sculpt
The new Givenchy Le Rouge Sculpt features two colours in a tube. The all-over lipstick colour, and a contour shade. Depending on which of the give you have, the contour shade is a slightly darker tone-on-tone version of the lipstick colour itself. The only exception, as far as I can tell, is the #01 Sculpt'in Rouge which has a light plum shade that adjusts to your lip colour.
The inspiration behind the contour shade is to create a contrast that naturally lifts the look of your lips making them look more voluminous and shapely.
The Application Process
Wearing this lipstick requires a more careful application than your typical slap-dash (my favourite) kind of approach. You want to have a steady hand and go over your lip carefully to ensure that the colour is deposited in the right place. Turning the lipstick upside down to repeat the process on the lower lip was a thoroughly awkward process as you have to turn your wrist at an awkward angle. Try it with your regular lipstick – you'll know what I mean. Once the colour is applied, I had to go over the corners a second time as I had missed it the first time. I find the best way to ensure you get an even application is to smack your lips several time to diffuse the contour colour and let it melt with the lipstick shade.
The contour colour appeared to be a fairly obvious contrast which I was a little worried about at first, but after "rubbing" my lips together several times, the colour blended in better and looked far more natural.
Although I didn't notice a significant amount of lift on the lips, I did like how it seemed to make my bottom lips look a little plumper and my overall lips to look more defined without the use of a lipliner.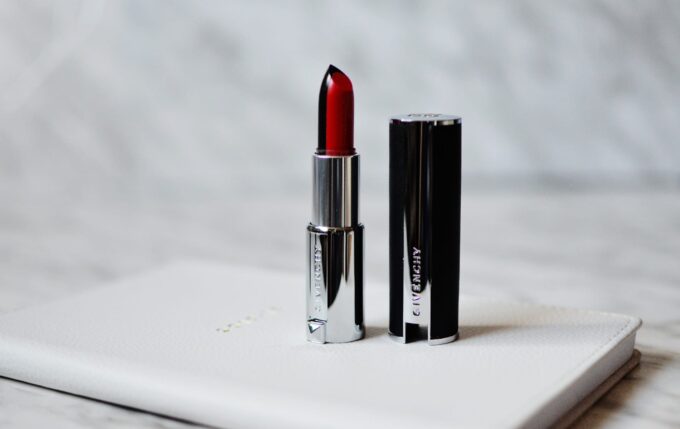 Swatches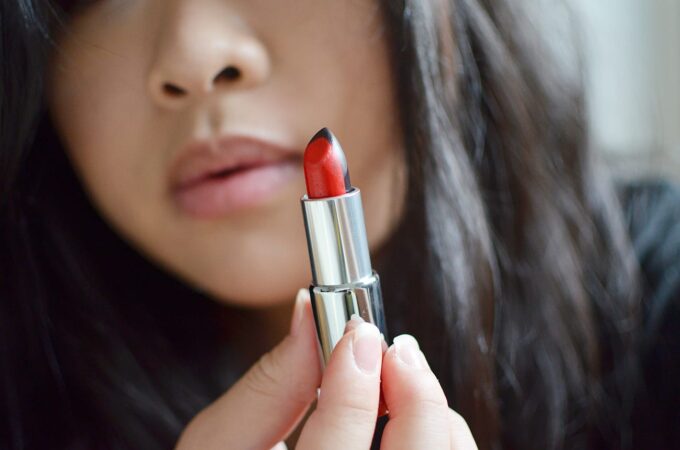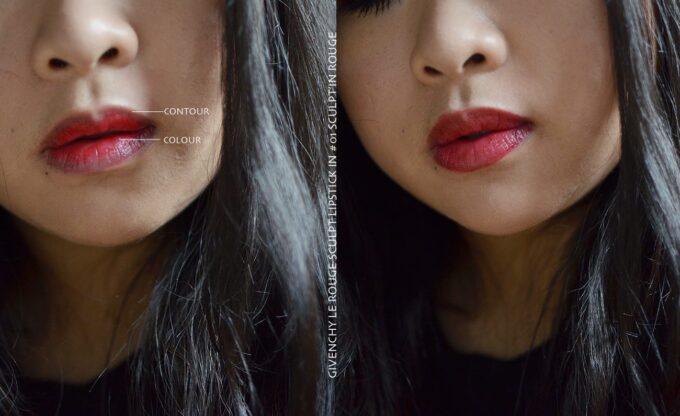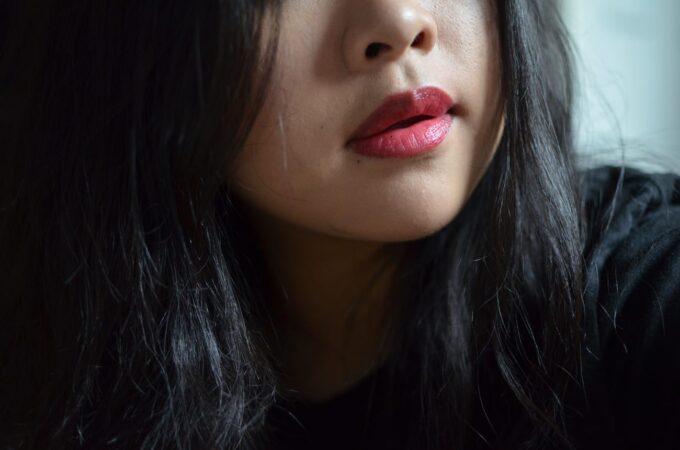 Givenchy Le Rouge Sculpt Limited Edition Shades
As mentioned, there are 5 limited edition shades in the range. The five appears to be in the red/coral family with one purple and 1 rose shade. I assume it's because of the limited-edition nature of the range that makes more business sense for it to be offered in a limited offering. The colours available in this range are:
01 Rouge – "magic" black and red
02 Violine – deep berry and red pink
03 Fuchsia – fuchsia and pink
04 Corail – coral and brick red
05 Rose – rose and berry
Although not indicated anywhere on the website or press release, it seems that the lipstick colours were taken from the original Givenchy Le Rouge range. For example, #01 is very similar to the shade #304 Mandarine Bolero, and #02 seems to correspond to the shade Violine Precieux as you can see in the swatches below.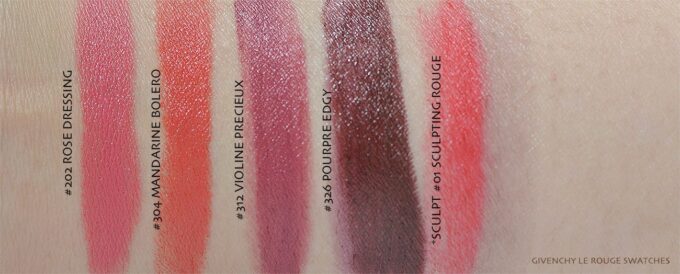 Formula & Packaging
I also want to take a moment to say that the Givenchy Le Rouge and the Givenchy Le Rouge Sculpt were dressed to impress! Packaged in genuine leather and studs, these are a standout piece in my makeup collection and wallet. Definitely a conversation starter anywhere you are! You'll be tempted to reapply your makeup in public just to give your friends lipstick envy. The shades in the range are meant to impress – they are bold, eye-catching and for those special occasions where you want to make a statement!
I've mentioned it before but the formula of the Givenchy Le Rouge range is something to write home about. Creamy, hydrating, comfortable, and has a barely-there feel to it, you would be forgiven if you thought you weren't wearing anything on your lips. Despite the high price tag, how many brands can you say have delivered in all fronts?
Overall, this has been an interesting extension to see from Givenchy and took the highly impressive Givenchy Le Rouge formula a step up! Let's hope we see these again soon!
What do you think of the new Givenchy Le Rouge Sculpt?
---
Disclaimer:
This post features product(s) provided for editorial consideration. All opinions are my own. For more information about my review policy, please
click here
.
---