If you are ever traveling in Europe, inevitably one mode of transportation that you will become extremely familiar with is the train. I don't claim to be an expert on European trains (I leave that honour with the Man in Seat 61, whose website you should bookmark for all things related to train journeys). However, having taken a number of train journeys in the last couple of years myself, I wanted to share a little bit of my experience so that you could avoid making the same mistakes I did!
European trains are highly efficient, but an intimidating beast to work with if you are not familiar with the system. Trains are an efficient and cost-effective way to get around in Europe. Of course, one of the pitfalls of traveling by train is it involves more time, which you may or may not be able to afford. Fortunately, overnight train journeys is an excellent way to address the previous issue, allowing you to save time, money and create an experience of its own. As a bonus, you get to see picturesque landscape across Europe during parts of your overnight train journey. When possible, I always try to book overnight trains as it saves me day time hours to explore the cities!
Overnight Train Journeys: Seating Options
There are usually three "seating" options when you travel on any overnight trains:
Sleeping cars: a private compartment usually up to 2 people, with beds, room service, private bathrooms, and toiletries/pillows/blankets provided; it is secure (can be locked from the inside). I compare this to a cosy, compact hotel room
Couchette: compartment with 4-6 berths (bunk beds), similar to a hostel room and thus more economical than a sleeping car, though you are sharing the space with more people. It is secure (can be locked from the inside); I think about couchette as a hostel experience
Seats: seats in compartments, usually shared between passengers up to 6 people. Unlocked/unsecured – people can come and go and no attendants to check on you during the journey (only done at the beginning of your journey)
One of the biggest factors in deciding the kind of seating you want is typically by price. If you are a backpacker/budget traveler like myself, you're probably used to roughing it up. However, one thing you should never try to "rough it up" is taking an overnight train in a seat.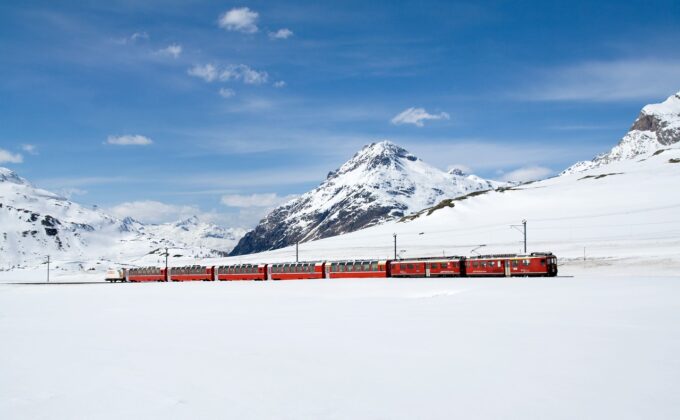 Experience taking the Overnight Train in Europe
You see, that's exactly what I did in August 2013. I was taking a train from Paris to Vienna, via Munich. The overnight train portion was from Paris to Munich, which was about 12 hours long (from 7:30PM-ish to 7:24AM the next morning). When deciding what kind of seats I wanted for this 12 hour journey, I was shocked by the price difference between a seat and the next available option, a couchette (€53 for the seat vs. €109 for the couchette)
For the sake of saving money, and being somewhat of a cheapo, I went ahead and booked the seat, thinking that having been used to traveling to Asia on 12+ hours flight, I can definitely get through it. As soon as I got on the train, I realized what a grave mistake I made.
The biggest and most important concern to be was security. Or the lack thereof. After my ticket was checked at the beginning of the journey, you are left on your own in the compartment which you share with others (up to 6 people). On top of that, the doors are unlocked and people can come and go as they please. If there is an empty seat in your compartment, and someone else decides they want it (even if it wasn't their assigned seat), they can take it and no one will be the wiser. As a young woman traveling alone, that was one of the scariest experiences during my travels.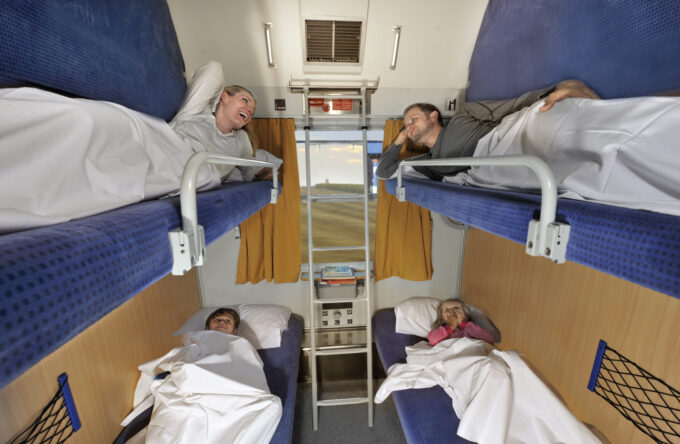 Another concern is going to the bathroom or stretching your legs while leaving your belongings in the compartment. You never know who your travel companions are, so that is another thing you have to worry about. The worst part in my opinion, was how much my back hurt afterwards. Sitting straight up with little space to manoeuvre and get comfortable was another experience I never, ever want to repeat.
Fortunately, I got through that journey just fine. I shared my 6-seats compartment with a young Austrian couple, who were incredibly polite, courteous and friendly. Although they don't speak English, and I don't speak German, gestures like asking each other whether we could close the blinds and little smiles here and there made it a pleasant journey. My compartment was never full, but I was so blessed and lucky that my travel companions were easy to get along with.
As you can imagine, taking an overnight train in a seat compartment is not an experience I would ever want to repeat. The seat is truly a "false economy" as the Man in Seat 61 said, and I agree with that wholeheartedly! Booking your train seats ahead of time can help you secure cheaper fares. This time around I booked mine almost 2 months in advance, and was able to secure the couchette for €99. Not cheap, but at least compared to the €69 that a seat would have costed, €30 is going to go a long way for a comfortable trip.
Pin this for Later!
Now it's your turn! Have you ever travelled on an overnight train in Europe or other parts of the world? What was your favourite part, and what wasn't? As always, I'd love to hear your thoughts! Share with me comment section or through Twitter or Instagram!