I'm sure, for many of us, the occasional beauty products that you want to love but just can't and are still giving it a go because you can't bear to throw it away. For me, the BurberryFresh Glow BB Cream ($49, available here) is that product.
I should have known better. BB creams (or any other CC, DD, EE creams for that matter) and I don't get along very well and I still went out of my way because I thought Burberry could do better. Spoiler alert: it couldn't. But before I scare you off, let me tell you why it wasn't the right product for me, and why it still could be a good one for you.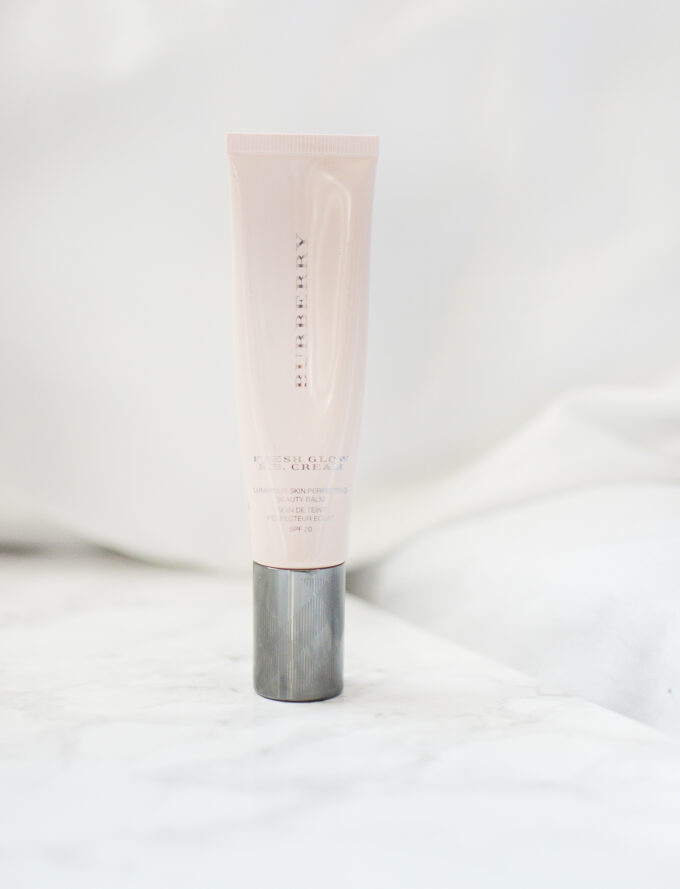 Burberry Fresh Glow BB Cream is a BFF for a Fresh Skin
I've talked quite a bit about my hyperpigmentation issue from bad habits when I was younger. Knowing that BB creams doesn't actually cover much nor does it do help the skin in any way in that department, I probably should have known that this wasn't going to be a hit. Its SPF content is measly – clocking in only at SPF20 so this isn't going to be a complexion product I'd feel slapping on without more SPF. So where does that leave us?
The BurberryFresh Glow BB Cream could be the product for those who already has really good / mostly unblemished skin and want something that can "pull the face together" without looking like makeup. This means, adding a bit of hydration, softening any textures/lines and giving the skin the barest hint (lighter than a tinted moisturizer) of coverage and luminousness. I don't have this kind of skin. The only time I did, was after a chemical facial during the holidays (Which I would gladly do again and again if it wasn't for the price tag, at $350 for a session).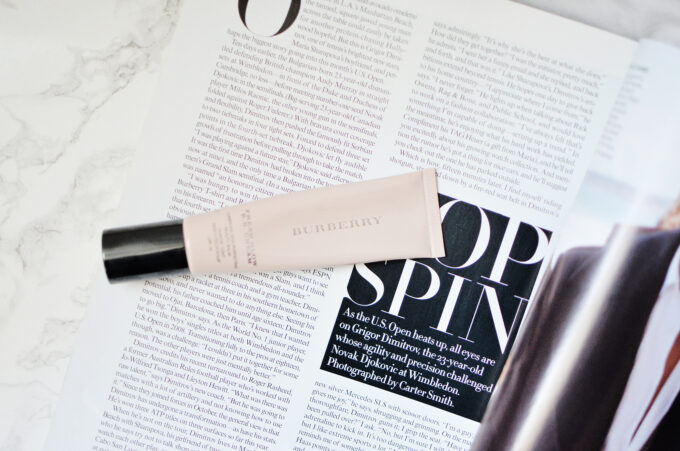 If you are blessed with fantastic skin that needs practically no work, this product is going to be something you'll enjoy because it does help pull the look together – giving you that "my skin but better" look. You'll still see the more obvious redness, blemishes or discolouration. It won't cover up freckles or minor redness – it will only make it less obvious from afar.
That hydration factor? Those with dry skin can probably benefit from this – the dewy finish is quite gorgeous and doesn't feel heavy or oily at all. Those with combination skin can probably use this but may need some powder to prevent the product from "melting" throughout the day. The finish feels very "wet" so it has a tendency to transfer a bit post-application – something to keep in mind in case you're zipping through your makeup application.
I wanted to love the BurberryFresh Glow BB Cream a lot – I really do. The tube/pump applicator is the perfect vehicle to dispense just the right amount and is easy to travel with. The colour selection is nothing to write home about – there being only 3 shades (Fair, Medium, Dark) but since bb creams don't add much tint on the skin, it really isn't a major point of contention for me. I use the shade "Fair" which actually has a very strong yellow undertone which you can see below compared to a few of my other foundations.

For the price, I think you're better off buying an actual foundation and mixing it with your moisturizer if you want a bit of tint on the skin. To be honest, wearing this made me feel confused because the before and after difference is so minimal (just that my skin looked dewy) so I would not recommend this to someone who may need a bit more coverage on the skin. The BurberryFresh Glow BB Cream also didn't stay on the skin long enough – I have normal-type skin and there were spots where the foundation would disappear throughout the day. Not the most impressive look to be honest.
The BurberryFresh Glow BB Cream was one of my pricier purchases so this isn't something I'm throwing away any time soon. I've been experimenting using this cream under a mineral / powder foundation and it seems to lessen that "powdery" look. On its own, this is probably a product I would absolutely skip, but those who doesn't need a lot of coverage and would be open to experimenting with how to get the most out of this could probably benefit from it.
Have you tried the Burberry Fresh Glow BB Cream? Do you like it? Share your thoughts in the comment section below!