The Guerlain Terracotta range is as iconic as the Meteorites Pearles that we've seen over the years. One to add a touch of sunkissed glow, the other to create the natural, from-within radiance to fool even the most discerning viewer. The latest launch from the brand is the GuerlainTerracotta Light Healthy Glow Powder ($64, available here) which combines a health tanned look with that natural glow from a healthy skin in one powder form.
I've used "healthy glow powders" in the past – they're supposed to be different than regular bronzer because 1) there's ingredients in there that's supposed to make it look less like a bronzer and 2) it should look more of a natural tan/shade on your skin (due to its sheerer pigmentation). In some, like the one from Guerlain, they have arranged the pan to add a touch of highlight so that as you swirl the colours together, you're getting both the sunkissed glowy look together.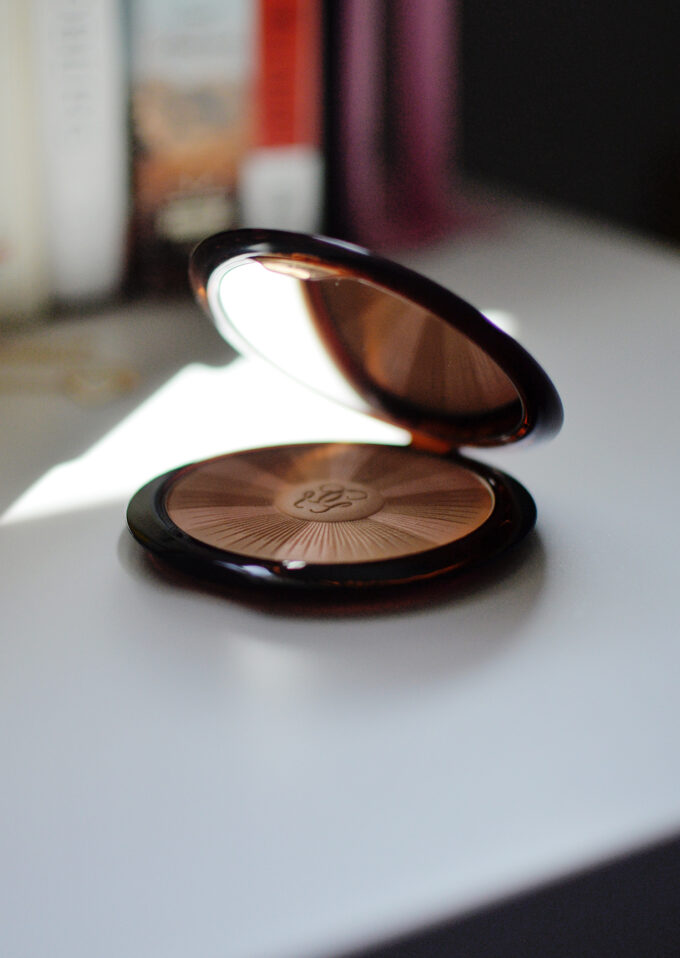 Healthy glow powder tends to suit those with more mature skin and/or those who doesn't want a very harsh look to their face. These powders tend to be a lot less pigmented than a typical bronzer and not much of a "one shade fits all" as there are typically 2-3 colours in the range. In the winter, my lighter skintone can highlight any bronzer I'm wearing a little too harshly so healthy glow powders like these would replace them.
The challenge I often have when recommending "healthy glow powders" is that they're often geared towards those with pale and lighter skin. On my light-medium skintone (NC20-25), I have to reapply frequently to get some colour on my face which is why I rarely finish one but go through my bronzers regularly. An alternative way to use these powders is as a blush if you like a bit more of a chiseled/defined look.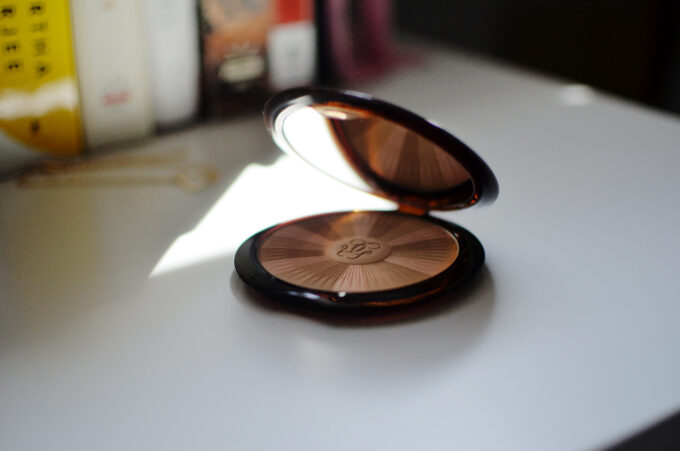 If you're someone who finds the famous/iconic NARS Laguna to be too brown/ashy or can't find the "perfect" bronzer, you should consider looking into these kinds of powders as they wear well on lighter skintones. For those who find NARS Laguna is just enough or even a little too light, you'll want to skip this as it will not show up on your skin (or even if it does, it's more of the sheen from the highlighter). Although the colour is buildable, you likely won't end up oompa-loompa like as the colour can be very very sheer, no matter how you're looking to apply it.
All this to say
I have a hard time recommending healthy glow powders as they sound very gimmicky, and you can make bronzers work by applying it lightly. They are often only offered by high-end brands which actually makes them priced on the pricier end of the price spectrum.
I would recommend these only if you haven't had any luck with other bronzers in the market or you have mature skin where the colours can catch and look unnatural on you.
What do you think of healthy glow powders? Have you used the Guerlain Terracotta range before?
---
Disclaimer:
This post features product(s) provided for editorial consideration. All opinions are my own. For more information about my review policy, please
click here
.
---