Burberry makeup products have been on my wishlist for the longest time. The first time I laid eyes to the packaging – the elegant presentation among its many merits – I knew in my heart that I was no match against them. Aftter playing around with the BurberrySheer Eye Shadow for a little while, I have to conclude that Burberry Beauty is one of the most under-rated beauty brands out there.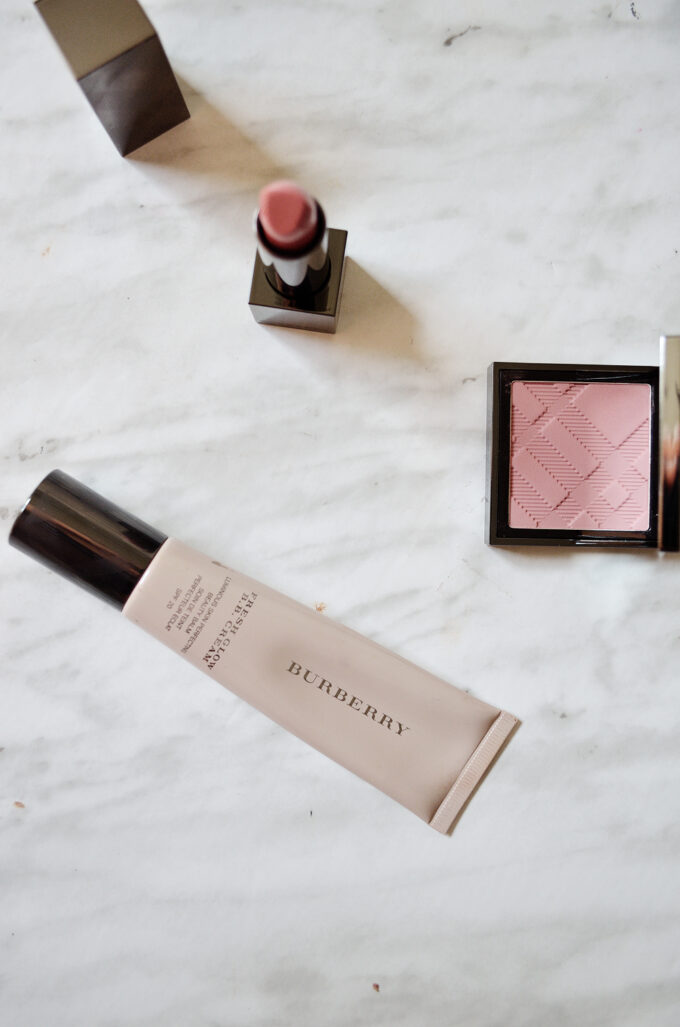 Burberry Sheer Eye Shadow
Burberry Sheer Eye Shadow in No 09 Rosewood is elegance re-defined. CHANEL may take the cake for the remarkable quality of their products, but Burberry knows presentation like nobody's business. Despite the word sheer in the name, this shade is quite pigmented compared to my existing collection
As expected from paying $36 for 2.5gr worth of eyeshadow, the packaging of the BurberrySheer Eye Shadow is perfection. The elegant, metallic compact easily beats out CHANEL's packaging (there, I said it!) as it looks so luxurious without attracting the fingerprints that represents all the angst I have for my CHANEL collection. The compact comes with a velvet pouch, as expected from premium luxury brands such as Burberry. It comes with a sponge-tipped applicator, similar to the ones that comes in those drugstore palettes, except with the word "Burberry" printed on it.
The BurberrySheer Eye Shadow in No 09 Rosewood ($33, available here) is a shade that was just begging me to take it home; Taupe is just a colour that looks flattering on everyone. Even though "Rosewood" is not a popular shade compared to "Pale Barley", "Almond" or "Trench", it was the one that looked most wearable for me. Looking at their range of eyeshadow colours, one might be tempted to conclude that the BurberrySheer Eye Shadow range sorely lacks variety – there's a whole bunch of neutrals, taupes, browns and beiges that seem so dupe-able and very similar to each other.
Personally, it took some time for me to truly appreciate the shade Rosewood. When I first applied this colour, I was immediately reminded of the popular MAC Satin Taupe eyeshadow – "Rosewood" looks like a lighter, sheerer version said colour. There's definitely a difference, even with the undertones, as this shade is more complex than it looks in the pan (see my comparison swatches below). One particular thing that stands out about this shade is that it can lean purple in some lighting, something to keep in mind in case you were adverse to that sort of thing.
Despite having the word "sheer" in the name, don't be fooled – the BurberrySheer Eye Shadow does not lack pigmentation by any means. Yes, they are sheerer, and lighter, but sheerness doesn't always mean bad quality. There's just more versatility with the sheerness of the BurberrySheer Eye Shadow so you can wear it alone all-over the lids or built up to your desired intensity. As expected from a brand like Burberry, the texture is excellent – soft, and finely-milled with very little fallout.