After spending 4 days there, I could see myself spending longer and I figure I would round up a few things you can look forward to doing when visiting Siem Reap. So here is my full 4 day itinerary for Siem Reap to inspire you for your upcoming Southeast Asia jaunt!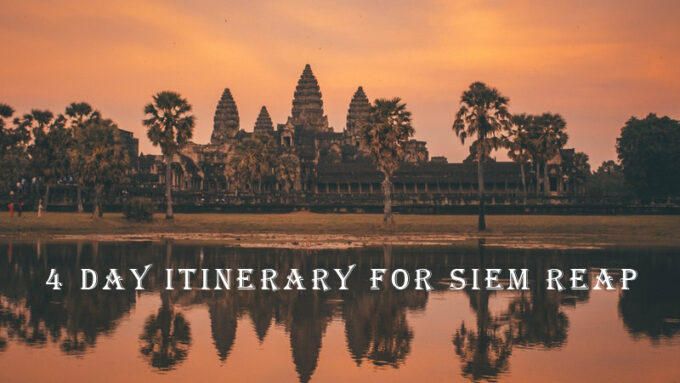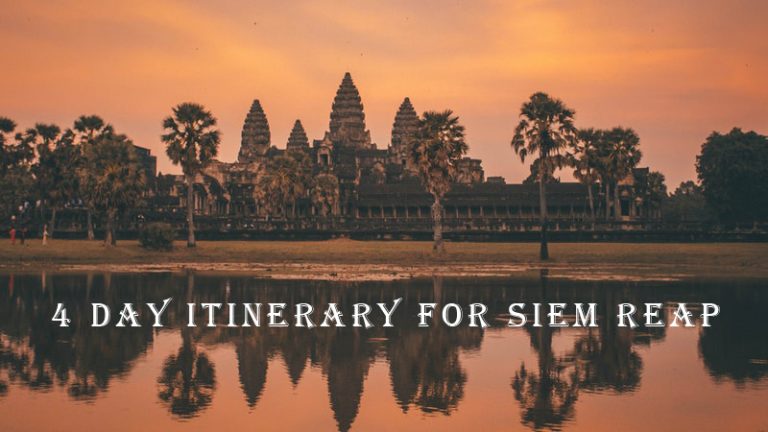 During my epic 2-week trip to Southeast Asia, I was completely surprised to discover Siem Reap was my favourite destination of the 3 cities I visited. The others, including Phnom Penh, Bangkok and Phuket just didn't have the same charm as Siem Reap and I do so look forward to when I return!
Siem Reap is the famous "temple town" and visiting Angkor Wat is reminiscent of playing that popular game, Temple Run (without being chased or having to win points of course). The vastness of the temple could make up the entirety of the 4 day trip but in case you want to do things beyond just the temples, I'll link you over to my Things to do in Siem Reap post.
The list below outlines my own activities and excursions in four days. Depending on your travel style, interest and how much time you'll have at your destination, you'll probably want to tweak this as needed!
Temple Town in 4 Days: Things to do in Siem Reap
Day 1: Getting the Lay of the Land
The first thing I always do in a new city is really get a feel for it. I love walking so that's one of the first things I do – getting lost around my neighbourhood and find those hole-in-the-wall restaurants and markets to get lost in.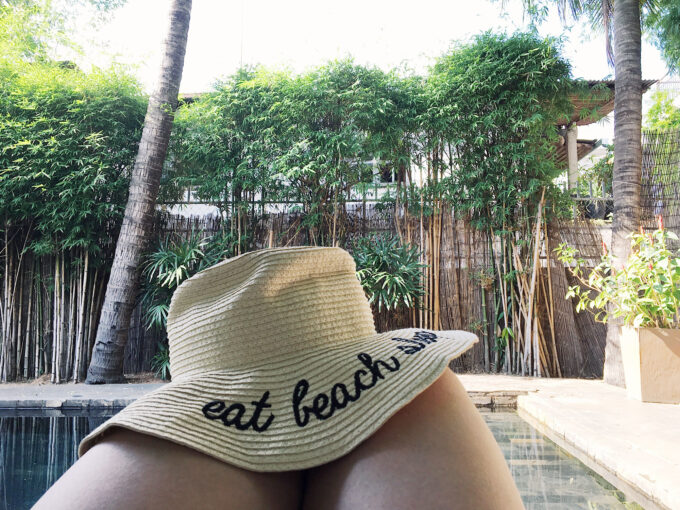 I arrived around mid-day in Siem Reap, having left Phnom Penh that morning. It was too hot to really be walking around between noon to 3pm so I unpacked and relaxed until 4pm to finally step out.
My B&B is conveniently close to the many markets Siem Reap has to offer (at least 3) so I spent my first day getting lost in the maze that is Cambodian markets, restaurants, and local shops. Watching the locals bargain and seeing all sorts of things being sold was really fun. Keep in mind, these markets can be very humid and smelly and dank; best to step out into the streets once in a while.
Maison557, Siem Reap
Address: #557, Wat Bo Street, Group 12, Siem Reap Cambodia
Tel: +855 89 280 830
Website:maison557.com
1b. What to Eat Near Wat Bo Street
Near my B&B, I discovered several really fantastic restaurants: Butterflies Garden ( Street 25, Krong Siem Reap 17260, Cambodia) is a local favourite – ethically run and employing high-risk Cambodian youths, you'll get to enjoy a fantastic meal, contribute to a great cause and enjoy a serene experience while at it. If you like French pastries and want to get your hands on delicious pain au chocolat, fresh croissants and baguettes, the nearby Paris Bakery ( Street Wat Bo Road, Street 26 corner) is another fantastic option. Only about 1 block away from where I stayed (Maison557) and offering the most mouthwatering treats.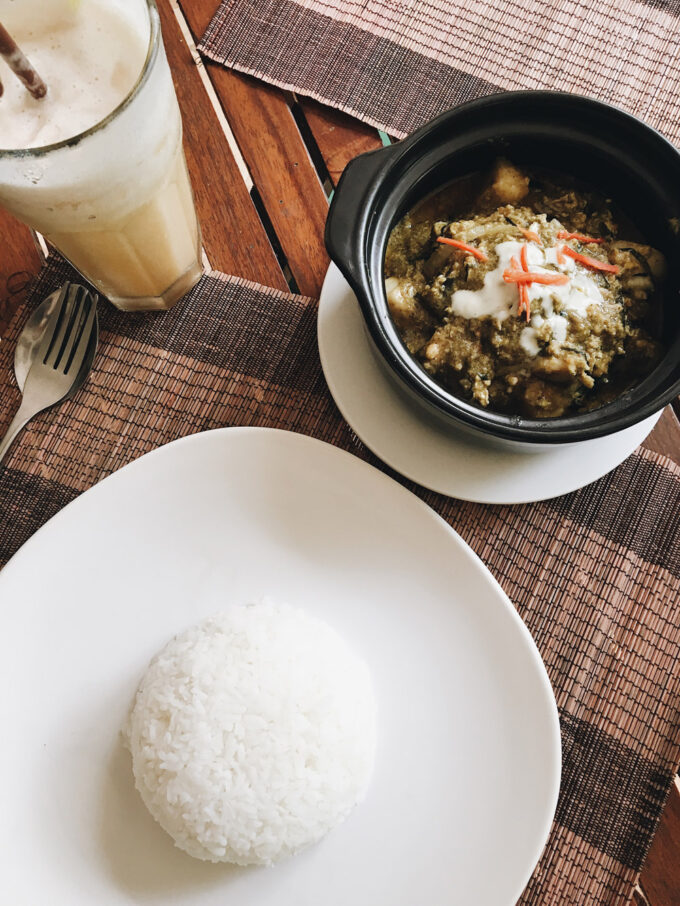 If you enjoy vegan foods and healthy treats, then the ARTillery Cafe ( Wat Bo Rd, Krong Siem Reap, Cambodia) is where it's at. This quirky, casual cafe sells the most delicious vegan food and healthy smoothies/bowls that's hard to beat. I had their falafel/hummus plate and it was the most mouthwatering, explosive combination!
Finally, if you want more food options, and a very Western-esque experience (Aircon, entertainment, delicious foods/drinks/dessert), the Temple Coffee n Bakery ( Achar Sva St, Krong Siem Reap, Cambodia) is worth the visit. After 6pm all their pastries are sold for $1 so you can really stock up for tomorrow if you'd like. In my opinion, the desserts (mousse, pastries) were a little too sugary/buttery for my preference but their all-you-can-eat-breakfast is a budget option if you aren't provided breakfast in the morning.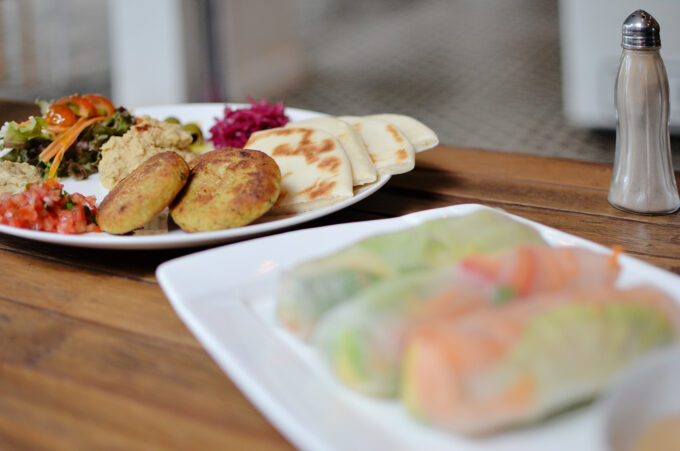 Day 2: Temple Adventures in Angkor Wat & Spa Visit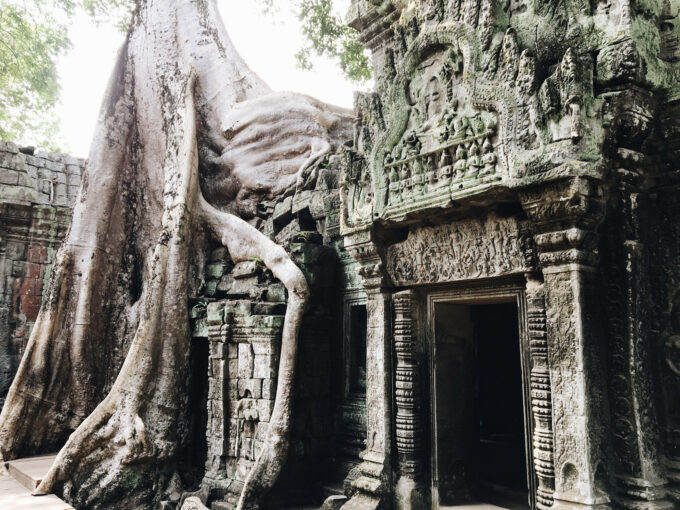 No visit to Siem Reap is complete without spending time at the famous UNESCO site, Angkor Wat. Spend anywhere from a few hours, to a full-day or even three days if you prefer to explore the site at a leisurely pace. Bring enough breakfast / water / sunscreen with you as the vendors nearby charge at least twice as much.
Bring a fully-charged battery and don't forget to cover your shoulders/knees as this is a holy site. If you purchase your ticket the evening before, you can experience the sunset which is stunning (though not as popular as the Angkor Wat sunrise).
After spending 6 hours at four temples, I was ready to go home and soak in my pool to cool down. That was exactly what I did for about 3 hours before deciding that I should treat myself to the spa. Off I went to Bodia Spa (my TripAdvisor review can be found here) and spent a good 3 hours enjoying my treatment before heading home.
Day 3: Pub Street – Day & Night, Markets and Spa Date #2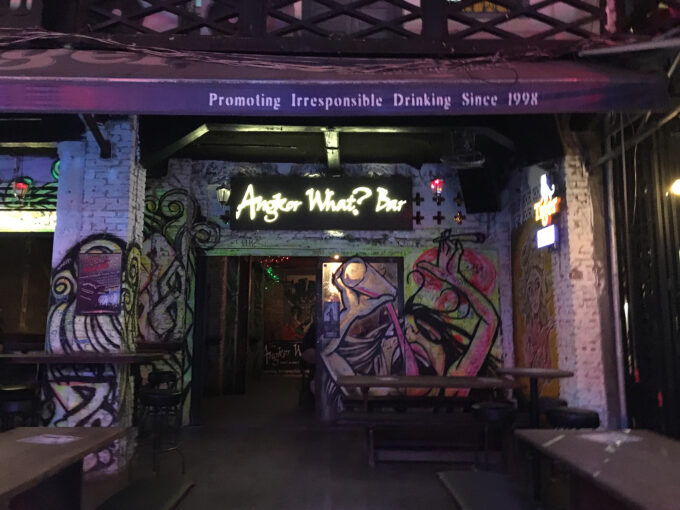 Pub Street is a popular site for locals, tourists and expats. It's a bustling area that has everything from restaurants, pubs, souvenir shops, massage parlours and cheap entertainment you can enjoy with your friends (or by yourself). The streets that comprise "Pub Street" spills over to the nearby old market ( Psar Chas) and Night Market. So as you're walking through the streets, you can wonder around the markets, and see what's available (Don't forget to haggle!)
I wanted to experience the markets and Pub Street both during the day and night. During the day, the old market is mostly quiet (Vendors typically start early, around 5AM and sells until 11; after that they go back for a rest before returning in the evening). There are a number of interesting stalls that sold everything from dried fish and snakes to fresh coconuts and trinkets.
I was most keen on the fruit stalls as I love tropical fruits (Thai mangoes are the best!) and walked away with the heaviest fresh cold coconut I've ever encountered! It was larger than my head and costed USD$1 – a great alternative to water in this hot weather! Other interesting stores are the Artisans of Angkor (ethical, locally-sourced, handmade goods) and arts stores selling everything from posters, vynils, postcards, books and handmade crafts that don't look like they were mass-produced in China.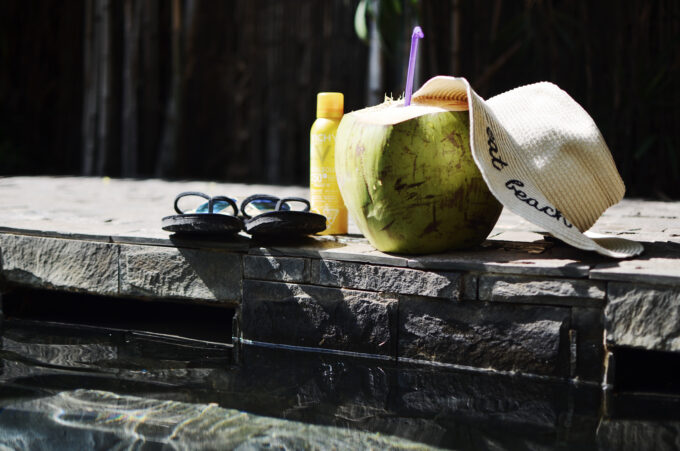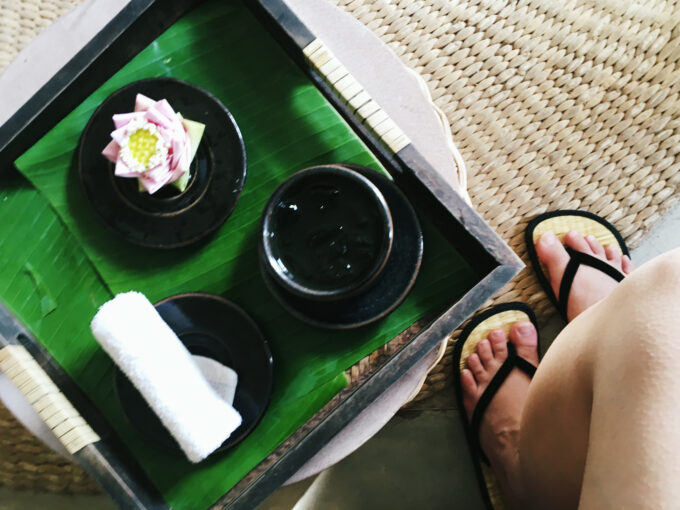 What I like about wondering about Pub Street is all the food options. There are sit down restaurants everywhere, tons of gelato/ice cream shops, and if you prefer the beer/pizza combination, they're there too!
After returning home, I spent more time back the pool before deciding to head back to the spa. This time, I chose the Thai Zen Spa (TripAdvisor review can be found here). It was the most ridiculously relaxing 2 hours treatment and I walked away ready to sleep it of! I wanted to experience Pub Street one last time, and had my tuk-tuk drop me off at Pub Street.
3b. Pub Street in the Evening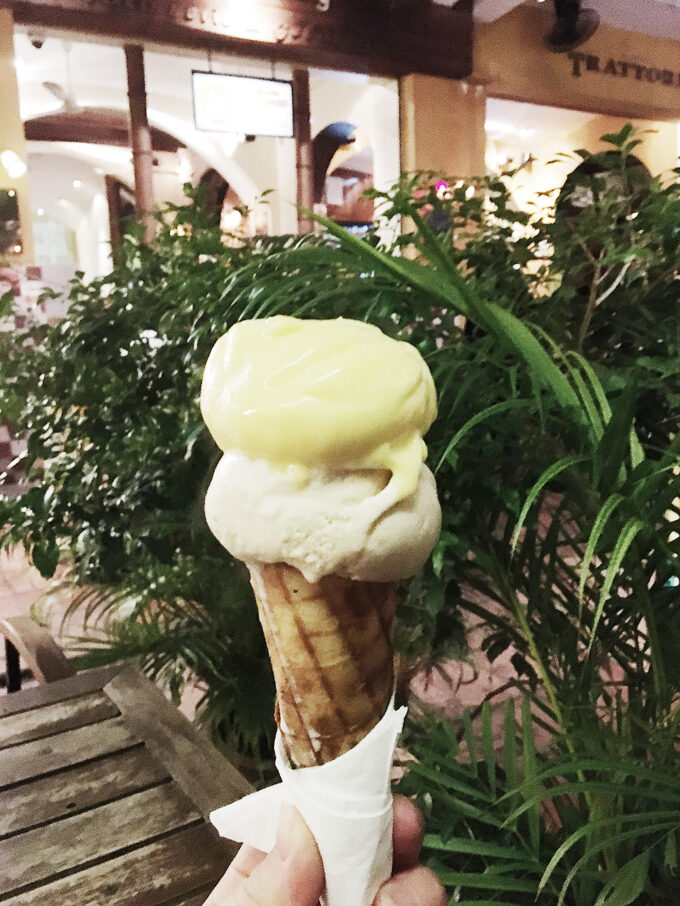 After 6pm, the streets are closed to motorists so pedestrians can wonder about. It us essentially an open night market. Most of the stores at the Old Market didn't re-open but the ones that did sold everything from dried fruit snacks, spices and clothes. The night market was far more touristy with so many clothes / shoes / bag souvenirs to choose from.
Pub Street in the evening did feel a little bit more dangerous just because there were more people. The atmosphere was rowdier and everyone is always bumping into you which made me afraid of getting pick-pocketed. I spent only around 1 hour as I didn't feel like wondering in the crowd any longer. After the first 30 minutes, it did feel like I've covered pretty much all the areas I wanted to see, so I only went back a second time for one last check.
There are street food vendors, but I only noticed them selling those rolled ice creams or smoothies. I was expecting to see more local street foods but didn't really come across any. Similar to Pub Street during the day, all the restaurants/bars/shops are open for business in the evening more so than the morning. Happy Hour means $0.50 pint which is a total bargain for tourists. The gelato / ice cream shops ensure you stay cool as you wonder around.
Day 4. Heading to Phuket
I wished I had booked a later flight leaving Siem Reap as it I felt like I missed out exploring more of the city. I did use the opportunity to explore more coffee shops, cafes and bakeries nearby as I can never resist an iced coffee or iced matcha latte when presented with the option.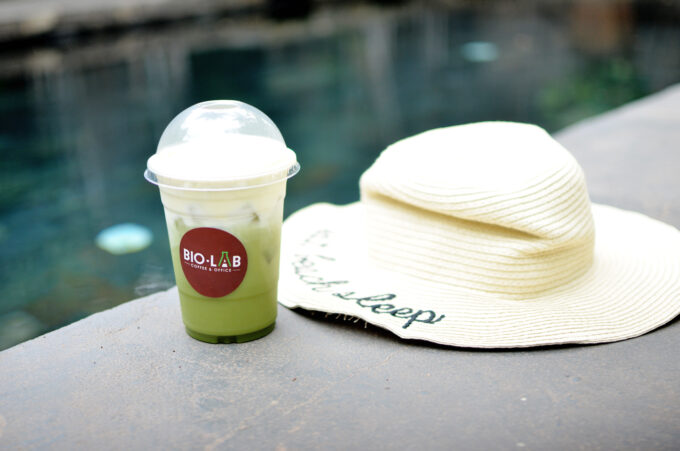 BioLAB Cafe offers a 10% discount for takeaway drinks, and they had so many drink options to choose from. Between the iced coffee variations to iced pandan and iced popcorn latte, I wished I had more time to come back and try out more!
Gelato Lab is a highly recommended gelato shop in the Old Market so I couldn't resist getting a scoop or two of praline and mango gelato! It was too delicious to pass up!
The Hard Rock Cafe is a great stop for anyone who wants a taste of the familiar. I didn't spend any time eating here but did notice they offered similar Happy Hour meal and drinks menu.
Blue Pumpkin is a popular chain of dessert shops, similar to your local Demetre's with a lot more ice cream, drinks and dessert options! I stopped to look at the menu and found it fairly comparable. I ended up going to Gelato Lab as I didn't want to have a food chain experience when there's a local one to be found.
Have you been to Cambodia?