With so many things to do in Siem Reap, I felt like I barely scratched the surface during my brief 4-day visit and am looking forward to being back again. And since there are tons of backpackers' style hostels and bars/restaurants that open from early morning to midnight (at least), there's more things to do that you thought and see in Siem Reap beyond just Angkor Wat.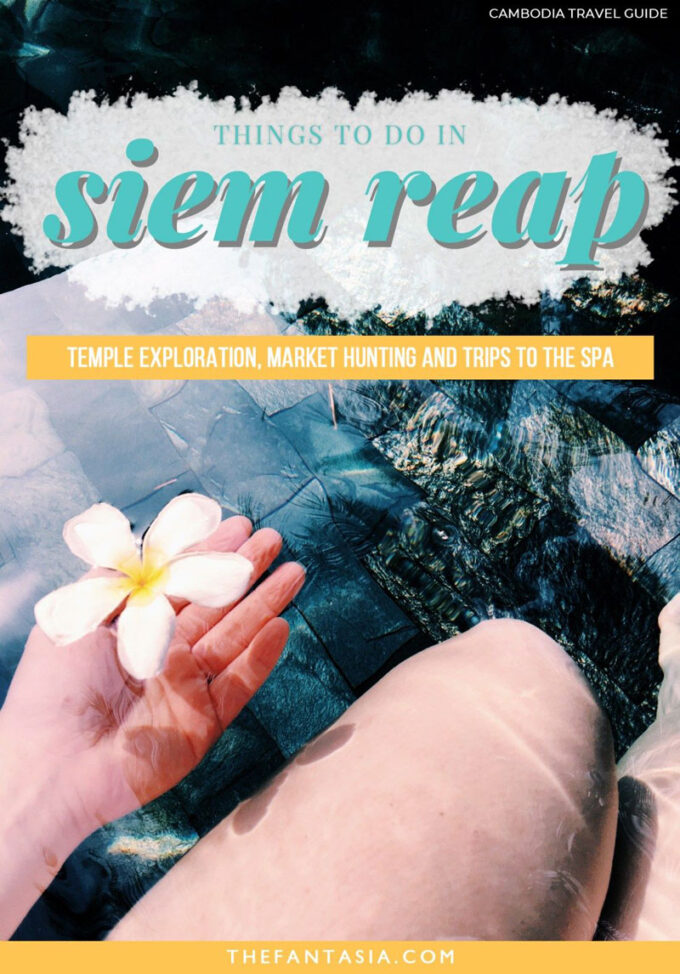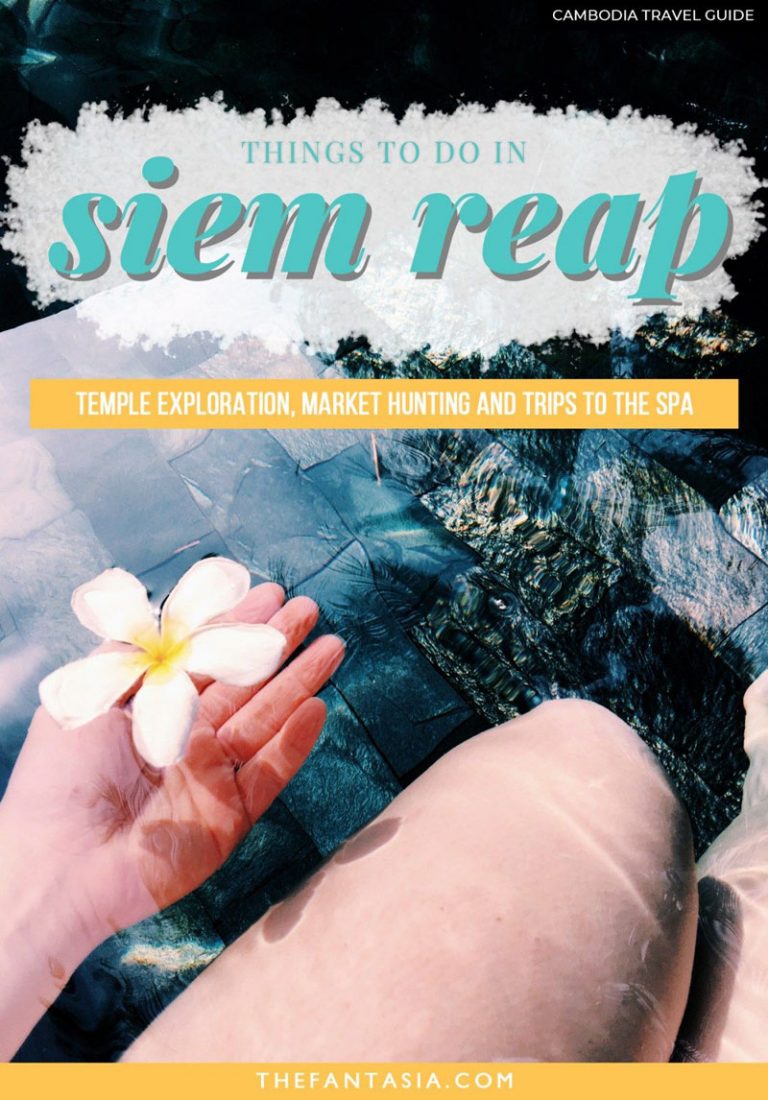 I didn't have any expectations when planning my trip to Cambodia, and almost regretted cutting my Phuket trip short in favour of spending 4 days in Cambodia. I'm glad I did it because it turned out, I much preferred my time in Siem Reap, Cambodia over Phuket, Thailand.
As a Canadian, I found Siem Reap a little bit more expensive than I had hoped (most of the country, especially in Siem Reap, uses USD$ which means my CAD$ didn't go too far here) but there are many ways you could whittle down the cost, like eating street food instead of at restaurants, walking instead of taking the tuk-tuk and bargaining your way through the market (it is expected).
For those heading to Cambodia soon, here are a few of my favourite things to do in Siem Reap, Cambodia.
1. Go Temple Hunting at Angkor Wat
Siem Reap is a major stop for visitors in Cambodia thanks to Angkor Wat, the crown jewel of the Khmer Empire. Having been featured in a few Hollywood movies (Indiana Jones, Tomb Raider, and the Kingsman) has elevated Angkor Wat to every visitor's must-do, must-see destination in Cambodia, and rightfully so.
The temple is one of the most majestic sights I've come across during my travels and I highly recommend it. The temples are hot, humid, and vast so it is I'll link you to my travel guide to walk you through this process. Angkor Wat is easily something that could take up anywhere between 1-4 days including the sunset trip if you choose to do so.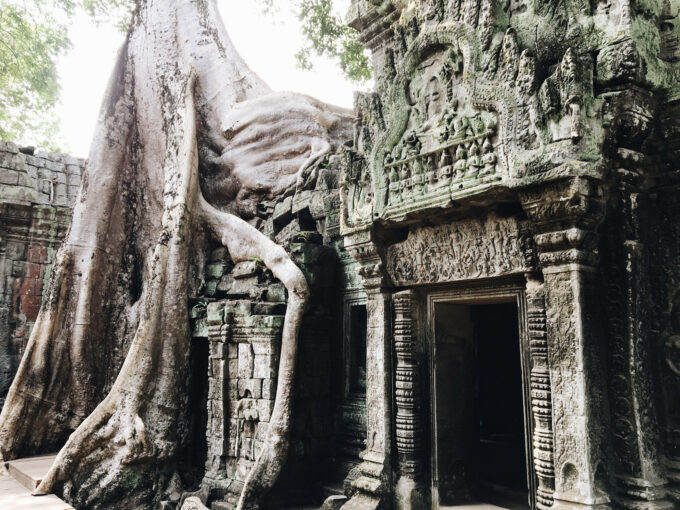 Of the temples I visited in the small circuit, I thought Bayon (Face temple) and Ta Prohm (Tomb Raider temple) were the most interesting. Ive been told that Banteay Srei (which is about an hour away) is well-worth the drive.
2. Explore Pub Street
Tucked in a central part of the city is the popular expat, backpackers and tourist hub and hang-out place, Pub Street is a lively spot in the city. With bars, and restaurants and market vendors lining up the streets, you can find anything from street food, souvenirs, snacks, and anything your heart might desire.
Pub Street really comes alive at night where the streets are closed to motor traffic. The air is cooler and more stalls are open so expect the crowds! That means you can really explore and walk around the stalls and alleys leisurely. Be aware though, the crowd can make Pub Street ripe for pickpocketing and petty thefts. Keep an eye out for your valuables at all times!
The restaurants, gelato shops are a great reprieve from the oppressive heat of the city. If you want to treat yourself to rolled ice creams, snack of Cambodia's famous deep fried snake, tarantulas and so on, this is the place to check out!
3. Drink Responsibly at Angkor What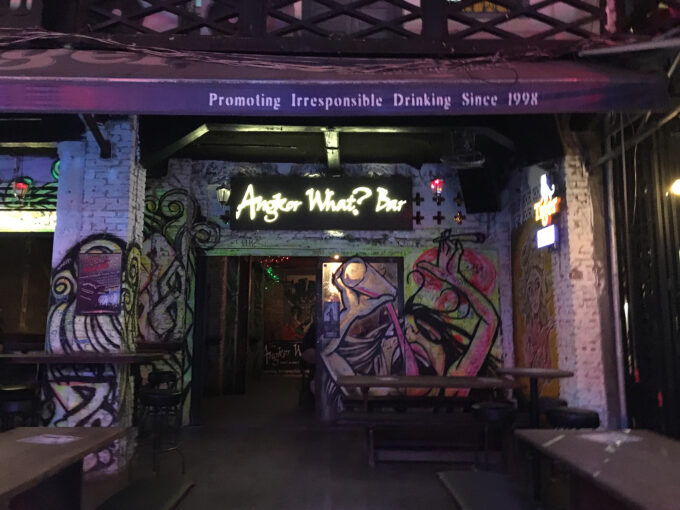 Angkor What is a popular bar on Pub Street that promotes responsible drinking. Considering how dangerous some homemade local brew (which often includes insect repellent, methanol, resulting in fatal outcomes) that made news recently, this is a place you could feel safe drinking out.
4. Indulge in a Luxurious, Budget-Friendly Spa
Going to the spa and getting a foot massage/scrub and a full-body massage is such a wonderful treat after a full day of temple hunting! I went daily during my 4-day stay and felt so indulged without breaking the bank.
There is an abundance of spas that offer legitimate professional massages all over Siem Reap and TripAdvisor is a great starting point if you're not sure where to go. I was fortunate that my B&B had a few recommendations so I ended up going to two spas: Thai Zen Spa (my favourite, highly recommended) and the Bodia Spa (I've linked the TripAdvisor reviews for both below).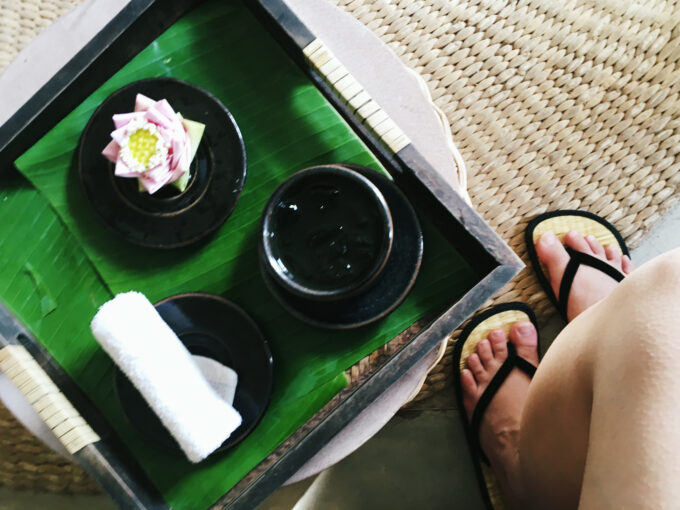 Price-wise, you're looking at USD$20-30 for treatments; the packages are well-worth the money if you're looking to indulge in a scrub, wrap (30 minute each) and 60 massage for USD$49 (for a total of 2 hours)! The Canadian equivalent for these treatments is close to CAD$200+ easily so you can see why I kept coming back.
I highly recommend Thai Zen Spa (my Tripadvisor review for Thai Zen Spa can be found here) over Bodia Spa (Tripadvisor review here) as the treatments were much more enjoyable, and the massage therapists were so much more polite, focused on their work (no random giggling or sneaking off during the treatment if you can believe it!) so I'd highly recommend going to Thai Zen Spa.
5. Visit Appopo Visitor Centre and Learn about Landmines in Cambodia
The Apopo visitor centre should be on your list if you want to learn more about the brutality endured by Cambodians during the Khmer Rouge rule between 1976-1980. It was a dark period and most Cambodians are still recovering from the remnants of that period including the landmines dropped throughout the country.
The centre trains rats (called HeroRats) to sniff out landmines – a job that would otherwise ensure 100% fatality done by humans. The rats are deployed in local communities, particularly in the countryside where the efforts to clean up landmines haven't been as thorough.
6. Stay Out Late and See the Night Market: Made in Cambodia Market
There are a few night markets in the city – Pub Street turns into a fun night market after 6pm. A few new markets have popped up recently and my favourite, a few street away from my B&B is the Made in Cambodia market. Everything sold in this small market is – you guessed it – locally made. The creativity of the homemade local wares is worth the visit, and although priced a lot more than any other markets, considering you're supporting local artisans, is worth the visit.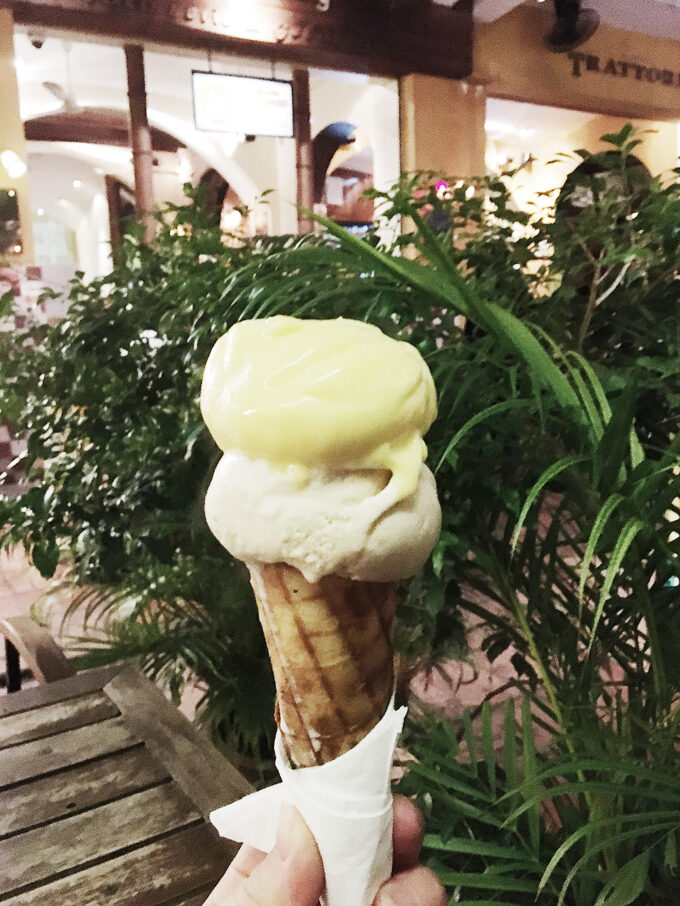 7. Shop at the Les Artisans d'Angkor
Les Artisans d'Angkor / Artisans of Angkor is a social enterprise created to support local villages and reviving the Khmer culture through a variety of ethical, locally-made goods. From candles, household goodies, spices to silks and local crafts, there's a lot to see and enjoy here. The is an arts and crafts centre located just outside the downtown area where you can see local artisans work at the workshop. There is a tour that you can take to learn about the process and Khmer culture in more details.
If you want to support the enterprise but don't have the time to go to the centre, Pub Street has a 2-floor shop where you can shop to your heart's content. Pricier than the average piece but you can be assured of its quality and production process.
8. Eat all the strange foods: Deep fried snakes, and tarantula
Fried snake, spiders, and tarantulas are local delicacies here and if you're brave enough, you can enjoy the deep-fried version of creepy crawlies I often run away from for as little as $.25.
9. Enjoy Cheap Entertainment at Pub Street
By this I mean, get a fish massage, and mani/pedi at Pub Street. Tucked in the back of the market is a small stage where you can enjoy some fish massage while watching performers (PG13!) showcase their dance skills to popular Top 40 songs.
Have you been to Siem Reap?