I'm taking full-advantage of the advance access to the Sephora VIB sale this year because I don't have the intention to renew my ~elite~ shopper status at Sephora next year. But let's be real, at this rate, it might accidentally happen and what am I to do?
Here are the items I picked up from the sale:
You know the drill – I went to the private sale event (this year was strangely exclusive to Canadian VIB Rouge members only) on the 5th, taking full advantage of the advance access. I went home, made an online order, and went back to the mall (for errands I swear), only to pop by Sephora and bought an item or two.
I'm about to jot down exactly what I bought over the last couple of days but don't have the heart to look at all that 0's and I can't even imagine what my bill this month would look like.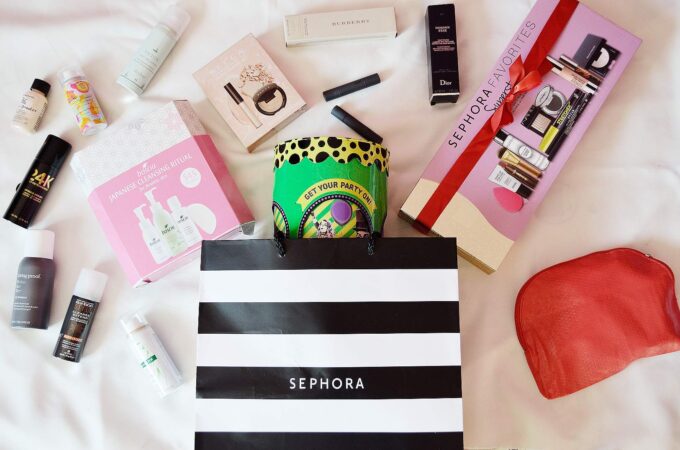 This haul ended up being much bigger than intended, but to be fair, I went into this sale having only spent around $300 in the first 11 months of the year, and I phased out the timing of my purchases since a Sephora employee was kind enough to share her 20% Employee Appreciation sale code with me.
Yes, I am fully conscious of the damage, and the feeling of absolute devastation when I added up everything I bought only to realize that I had badly exceeded my budget.
However, let's be real. Christmas came early for me ???? As much as I am regretting spending that much money right now, there's no denying that I'm in a makeup candyland.
And after next week, I'll probably forget all about it, like the good beauty blogger that I am. Plus, I already promised myself, no skincare shopping in Paris, and no order over $75 after this sale!
Where to begin? A lot of my purchases were inspired by the need of getting backups, so getting my favourite foundation, beauty blender and eyeliner through the Superstar sets made a lot of sense.
I also had to pick up the value / holiday sets which is a great way to save money in the gift-giving season since I can always split the gifts for friends/family and Secret Santa!
I'm a huge sucker for value sets as you can probably tell from this haul but I am so excited for these. It's a great way to test out new products and to put together a list for next year's sale ????
I also took this opportunity to stock up on products that I would never be able to get on sale or at a discount like Dior, and Burberry. I ended up getting way too many Burberry for my liking although I can't complain by the fact that it was a good way to expand my collection. I mean…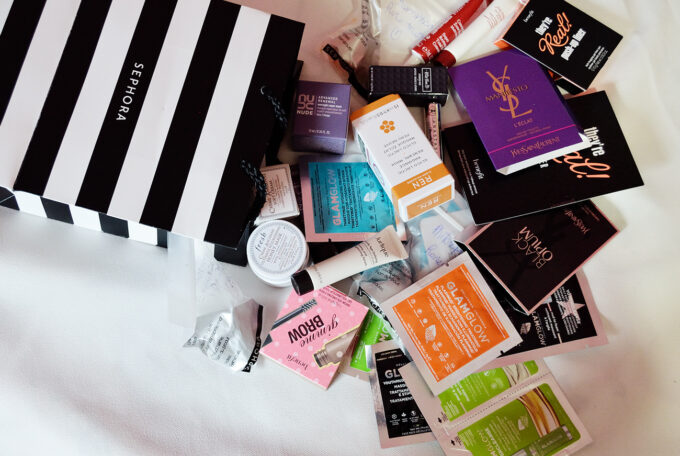 I always try to make it out to the VIB Rouge private sale event as it allows you to access the sale sooner, get a goodie bag, free chocolates (Those Godiva truffles are my fave's!) and get pampered at the various stations in the store. This time around, the stores did not disappoint! The event was far more organized, very festive and felt less crowded even if you were bumping into people the whole time due to the physical size of the store.
The store I went to brought our brand new testers so that as I was getting my makeover and facial done in-store, it was all using brand new products. No icky factor there! There were brand reps doing makeovers scattered throughout the store that was covering a wide range of topics and tutorials.
Despite the line-up at the cash, it was an event well-worth going to. For example, the sales associates were walking with a tray of samples (mostly Glam Glow sample sachets) throughout the night and you could pick up as many as you'd like! I stocked up on Supermud for my sister, and picked up a couple of different cleansers and masks to try. I am kind of obsessed with the mud to foam cleanser and may pick this up in the upcoming Customer Appreciation event.
With my purchases, I walked away with 2 goodie bags: the first was the standard red bag that every VIB Rouge members got at the event. I received a second one when I came back the next day (which the store put together by their own accord which is why I always try to make it back for a second shopping trip!) which included more samples (i.e. in terms of count and variety) overall which is why I have so many samples in the picture shown above!
I feel that Sephora has really taken our feedback into account and made the VIB Rouge sale and private shopping event so worth it. It hasn't always been the case, and past disappointments meant that I had very low expectations going in. If the sale went on for a little bit longer, I think I would have been happier, but this could be a blessing in disguise – I only made 3 shopping trips (1 online) instead of the many that could have happened had it gone for a week longer!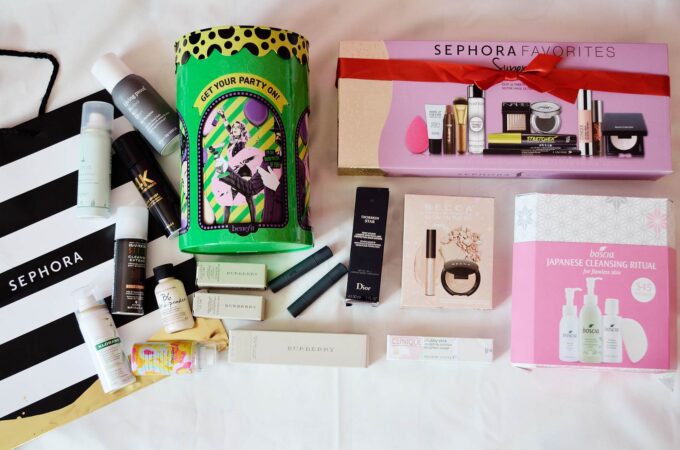 What did you buy at the Sephora VIB Rouge sale?