Alright friends, and beauty junkies everywhere. It's time. Time to spill on your Sephora VIB Rouge 2016 haul because I'm about to share mine! I think we need to chat about what's new and great to pick up for when Sephora sends out the $15 / $20 / $25 Sephora Loyalty Reward Card to round up the year!
This year's haul is sadly, quite small. The main reason for that is all these rumours going around about whether the Shoppers Drug Mart Optimum program will stay or not now that they've been bought by Loblaws. The SDM Optimum points program is one of the best to earn and spend, particularly around the holidays. Considering that I have over $350-400 worth points to spend on that program, I'm trying to pace out my Sephora shopping so that if the inevitable happens, I can quickly use all my points up.
Back to the Sephora purchases though, I was quite excited to have the day off (I was really sick with the flu) and went with my sister to the mall right at opening time so I can quickly get the items I needed, and pick up some meds on the way home. I can safely say that this is my best, and most well-behaved hauls of the Sephora hauls I've ever done on the blog! There is a part two to this haul which will be coming up shortly once my online order arrives!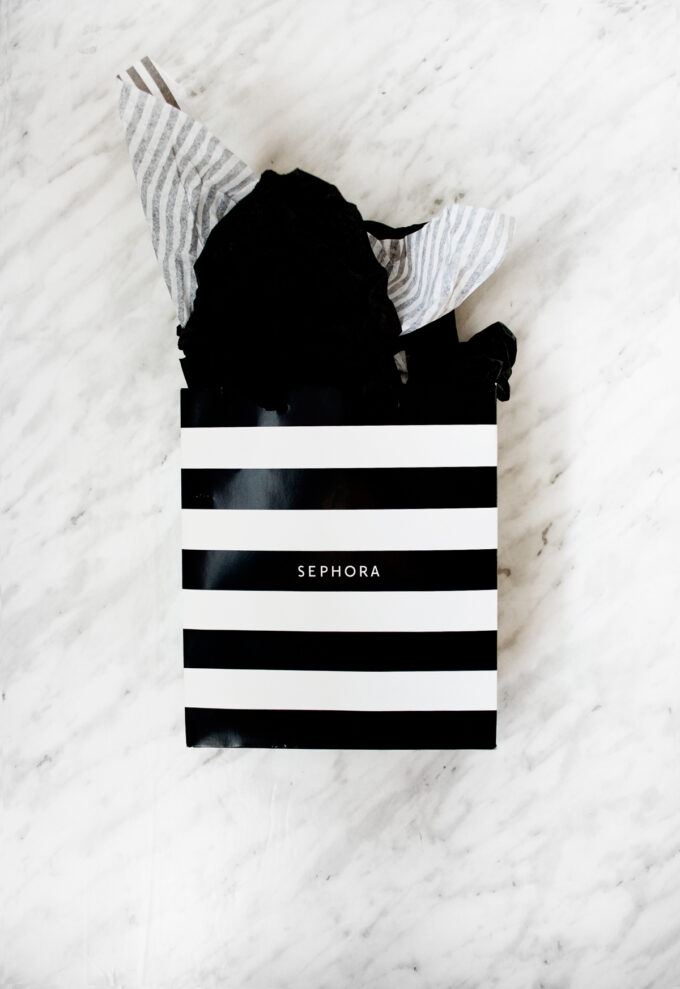 It's safe to say that I stocked up nicely for the year with the purchase of SEPHORA FAVORITESTrending: Beauty's Most Coveted ($90, sephora.ca) which has been sold out online since it launched. I was getting quite antsy about it not being restocked, but fortunately, I snatched the last box in-store the morning of the first day of the sale for VIB Rouge. I needed a new beauty blender and a new fine-tip eyeliner which this set has.
I was thrilled to pick up another set from Sephora, called the SEPHORA FAVORITESGlow For It ($36, sephora.ca) which also has been sold out since it launched online. It packs 6 lovely highlighters, more than enough to last you a life time, and are brand new to me so I was keen on giving them a go.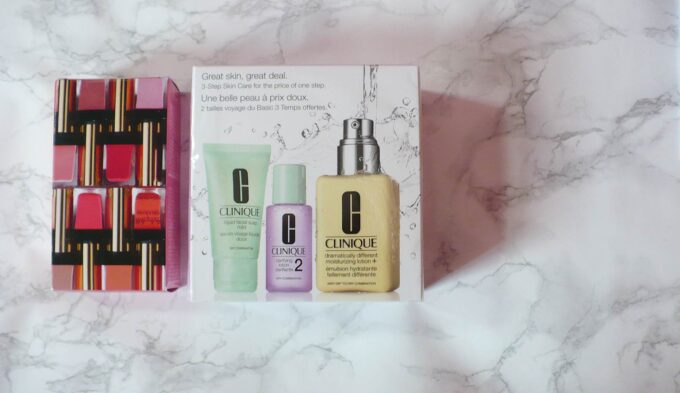 [show_shopthepost_widget id="2109060″] Whilst in-store I stumbled on the BurberryBeauty Box Festive Collection ($37, sephora.ca) which includes 4 products, one of which is a full-sized eyeshadow in the shade "Pale Barley". This set has been sold out online on the Canadian site (it's still available on the US site) so I didn't have much hope of finding it in-store. Pale Barley is probably a name that you have heard before because it used to be (and certainly is still) the most sought-after shade in the Burberry eyeshadow range. The set is only $4 more than the price of the full-sized eyeshadow so if you have been wanting to try something new from Burberry, this is a good opportunity for it!
The last two items are the only off-wishlist items I bought. It's become somewhat of a tradition for me to purchase a foundation during this sale, whether it be a brand new formula to try out or restocking an old favourite. Seeing as my favourite foundation formula's from Clinique and Dior are available at Shoppers Drug Mart, I opted for the Too FacedBorn This Way Foundation in Vanilla ($49, sephora.ca). This was sadly, my second bottle purchase as the first time around, I picked up the wrong shade and could not return it as I had lost the receipt.
To cap off this massive haul, I picked up the AnastasiaBrow Wiz in Soft Brown ($27, sephora.ca) because I wanted to know what all the hype was about this product! I haven't given it a go just yet, but I hope it lives up to what everyone is saying!
Aside from these items, I went ahead and picked up a few gifts for family, friends, and you guys as well! I won't be posting that so that I'm not spoiling any Christmas surprises, so keep an eye out on this space for the next couple of weeks!
What did you pick up during the Sephora VIB Rouge sale?[show_shopthepost_widget id="2109060″]