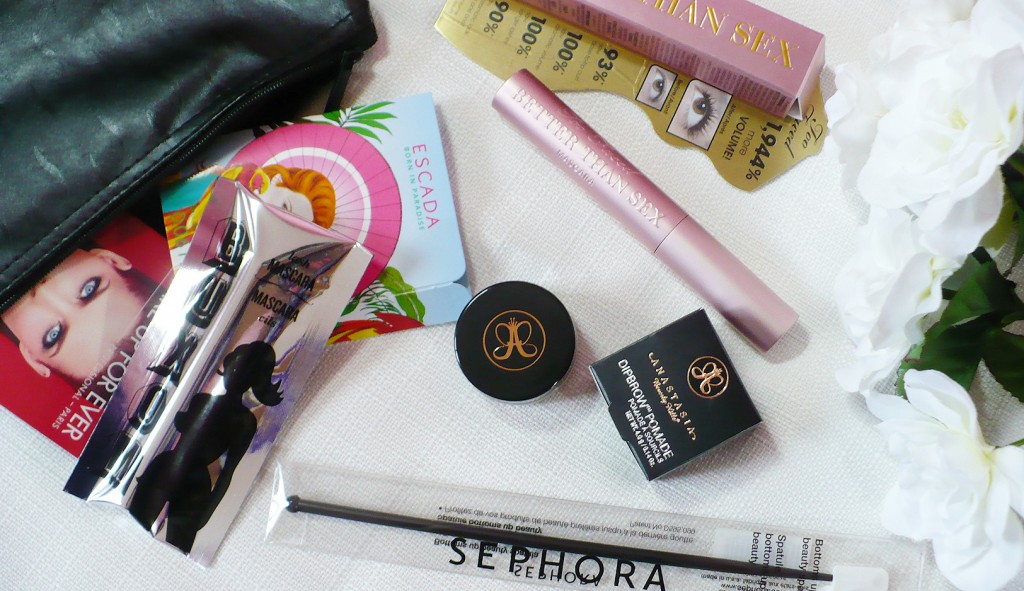 A day finally came when I have a petite haul on the blog today – not your usual Sephora/MAC/Drugstore haul today, but simply the 3 items I picked up during the Sephora points event where Beauty Insiders/VIB/VIB Rouge members earned multiple points earlier this month.
I was pretty happy to have only picked up what I needed/wanted and didn't go overboard at Sephora. So here's a quick peek at my spoils this time around…
Firstly, the AnastasiaDipbrow Pomade ($23, available here) has been on my wishlist for some time now. I didn't like the original color selection as they were too brown/red and unsuitable on my skintone. Glad I waited for this colour to come out before splurging on it!
I also bought a Sephora Beauty Spatula ($7) which at $7 is making me re-think the decision. If you've followed my blog for a while, you'll know that I obsess over getting the last bit of the makeup before I throw them out. I'm still deciding whether this is a keeper or if I should try finding a similar item at Walmart instead.
I also got the Too FacedBetter than Sex Mascara ($30, available here) which has been so hyped and raved about so much lately. I got this for free because I redeemed my voucher from the Sephora Lash Stash To Go Set which is amazing considering that I saved $30!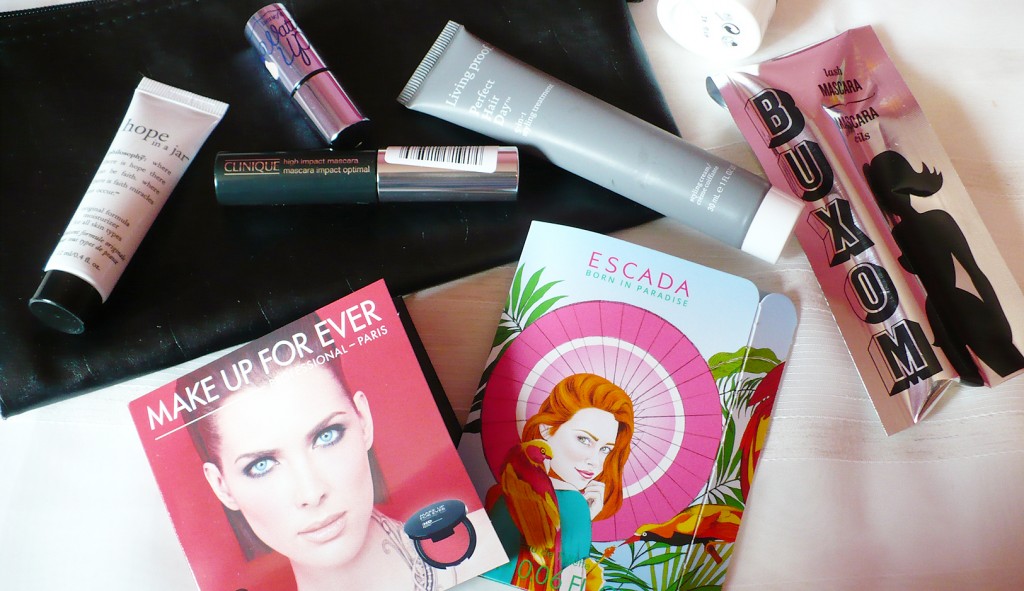 Unfortunately, I didn't make it to the VIB Rouge event which I posted a while ago, but I did receive a sample and the VIB Sample Bag despite not purchasing over the $50 minimum and coming a day later. For those of you who are curious about it, the bag contains the following samples:
Benefit Cosmetics Watt's Up! (0.08 oz)
Buxom Lash Mascara in Blackest Black (0.06 oz)
Algenist Complete Eye Renewal Balm (0.23 oz)
Laura Mercier Foundation Primer Protect (0.5 oz)
Dolce & Gabbana Light Blue Eau de Toilette (0.05 oz)
Blinc Mascara Amplified (0.12 oz)
Dr. Jart+ BB Water Fuse Beauty Balm (0.2 oz)
MAKE UP FOR EVER HD Blush in 410 Coral (0.01 oz)
What about you? Did you purchase anything from the Sephora points event? Did you make it to the Rouge event as well? Have you tried any of the products listed here? As always, I'd love to hear your thoughts! Share with me comment section or through Twitter or Instagram!