Ahh yes, cleansing your skin after a long day. Something so simple yet so important for the overall health of your facial skin.
Some people think that cleaning your face of makeup is a straightforward process that requires little attention. A cotton pad, some warm water, some micellar water. Off to sleep you go!
Best Overall
Best for Oily Skin
Best for Dry Skin
Best Cleansing Oil
TATCHA Bundle The Deep Cleanse & The Dewy Skin Cream: Deeply and Gently Exfoliate and Hydrate Skin
Tatcha The Rice Polish Classic | Daily Non-Abrasive Exfoliator for Combo to Dry Skin | 60 gr / 2.1…
TATCHA The Rice Wash | Soft Cream Facial Cleanser Washes Away Buildup Without Stripping Skin For A…
TATCHA Pure One Step Camellia Cleansing Oil | 2 in 1 Makeup Remover Oil & Face Wash | 150 ml / 5.1…
True, the process is relatively simple. But, when it comes to choosing the best cleansers for your skin, things get a bit more complicated. Choose the wrong product for your skin type, and you might actually ruin all the hard work that goes into the rest of your skincare routine.
But, how does one choose the correct cleanser for their skin? Well, as a rule of thumb, you want something that is as gentle as possible. But, you also want to rid your face of excess oil, makeup, and other residues from a long day.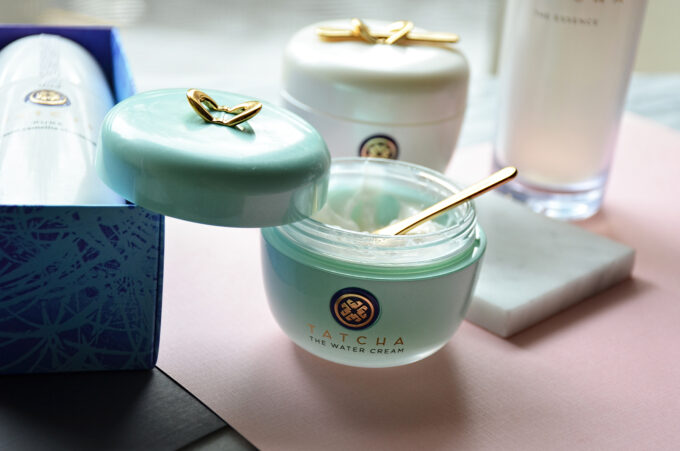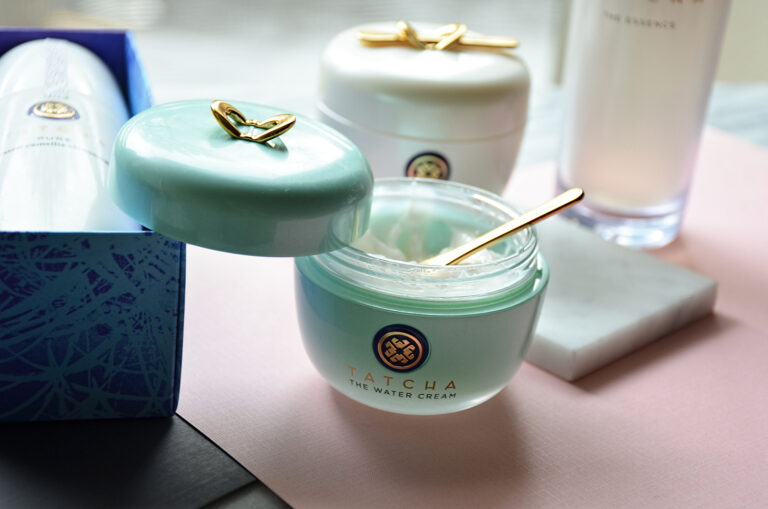 This is where Tatcha comes in. Each and every Tatcha product is inspired by ancient Japanese beauty rituals. And, as you know, Japanese geishas were widely known for their porcelain-like skin.
Tatcha uses ingredients known in Japanese cosmetics for centuries. This results in some of the cleanest, most gentle cosmetic products available on the market.
Time to get into the topic at hand, facial cleansing.
These are the 5 best facial cleansers of Tatcha:
Best Overall: Tatcha The Deep Cleanse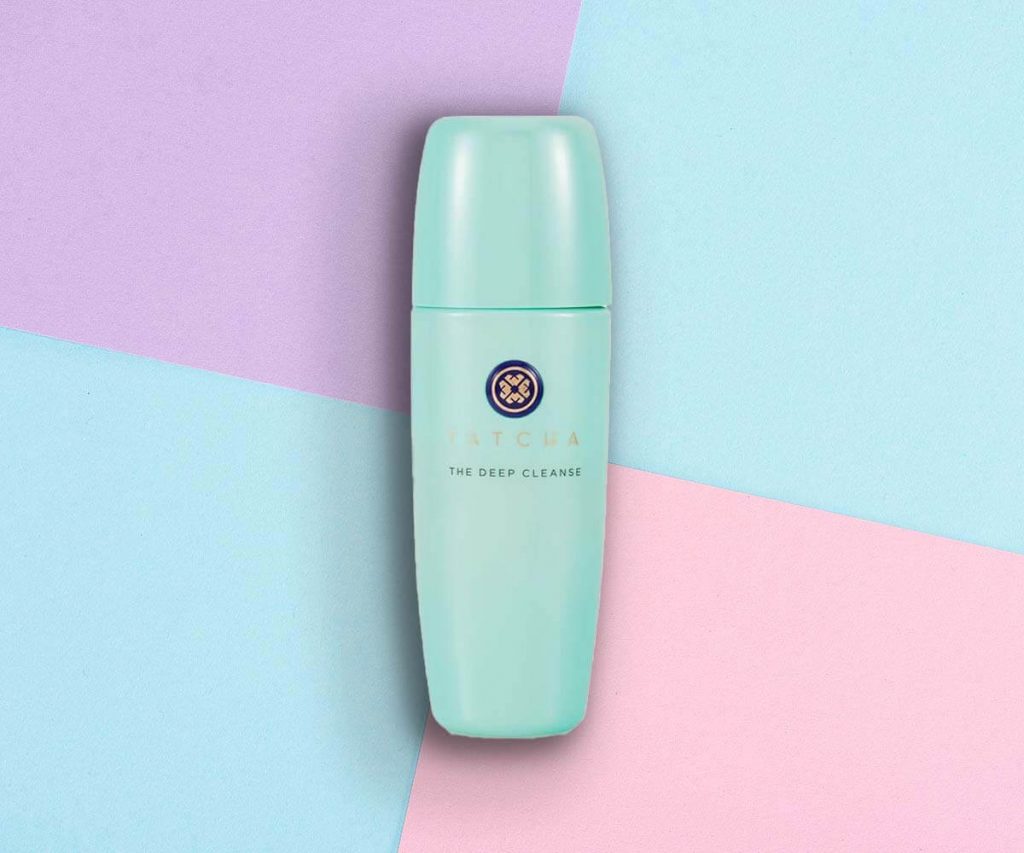 The Deep Cleanse is a great exception. The cleanser is super affordable, yet everything in this cleanser feels premium. From the lovely design of the bottle to the precious Japanese plant-based ingredients used, Tatcha has gone all the way to deliver something that, put simply, works.
The Deep Cleanse unclogs even the most stubborn pores, leaves my skin feeling soft, and also doubles as a top-of-the-class moisturizer.
Oh, and if you feel like going for some extra luxurious vibe, use this one on your entire body. This will be an at-home spa experience that you will not forget. Pinky promise!
Best for Oily Skin: Tatcha The Rice Polish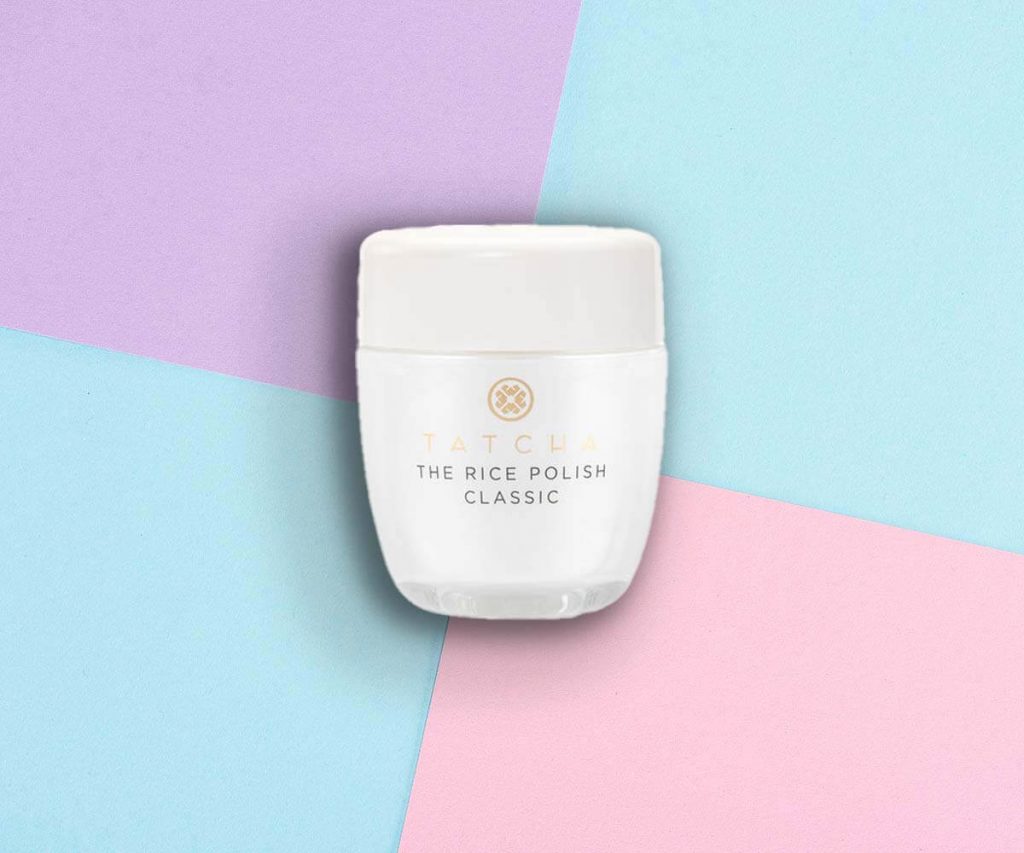 Want to incorporate something truly royalty-worthy into your skincare routine? Of course you do. Well, know that this cleanser from Tatcha is recommended by none other than the Duchess of Sussex, Meghan Markle.
But, the list of celebrity admirers of Tatcha doesn't end here. The Rice Polish is also a favorite of Kim Kardashian, one of the true beauty icons of the 21st century.
The story behind The Rice Wash is also worth a mention. This cleanser is directly influenced by the beauty traditions of Japanese geishas. Apparently, rice water was the cleanser of choice for the most beautiful ancient geishas.
And, I am lucky to report that what worked for geishas all those centuries ago works just as well for modern women. From the very first use, the surface of my skin will felt smooth, polished, and radiant.
Oh, and it is also easily the best Tatcha cleanser for people struggling with oily skin, as the Omega-3 fatty acids from the algae are superb for restoring the natural balance of the skin.
The key ingredient in this cleanser is, you guessed it, rice! The product is formulated with real rice bran, along with a few other ingredients from ancient Japanese beauty traditions. Namely green tea, the aforementioned algae, and silk proteins.
Sounds good? It should. Because these ingredients are magic for the health of your skin.
Best for Dry Skin: Tatcha The Rice Wash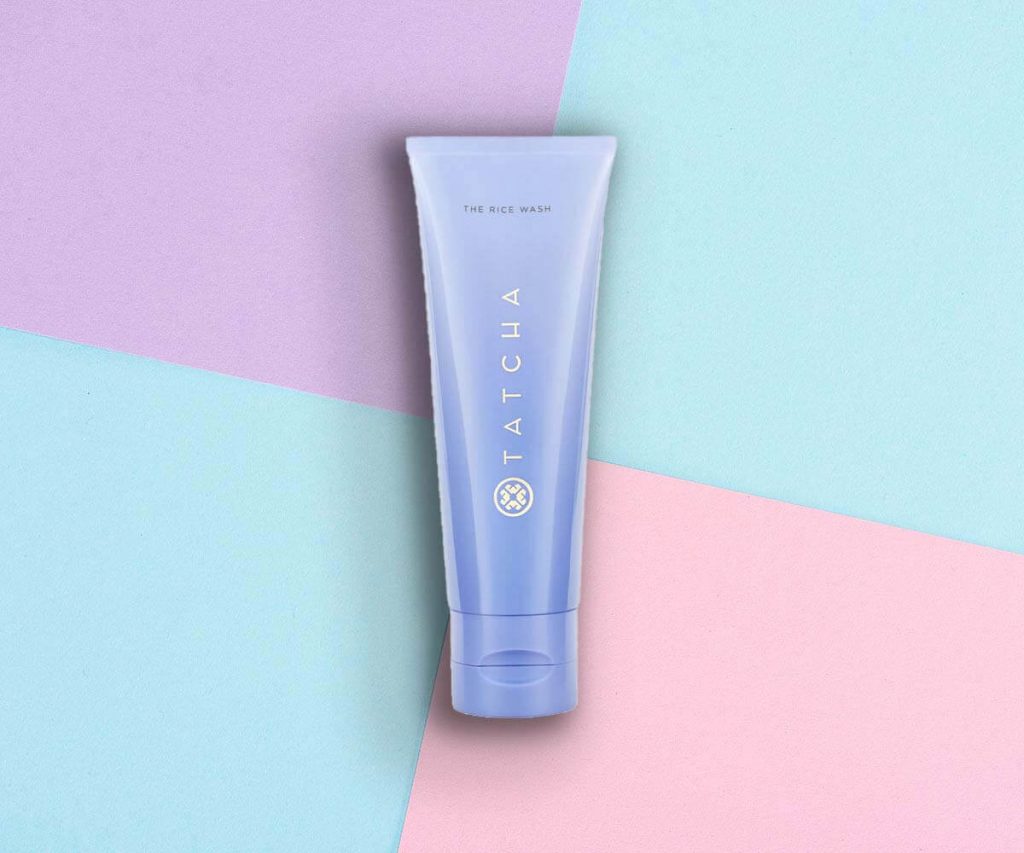 Living with very dry skin can be hell. Overdoing it with a moisturizer might seem like an obvious solution. Well, it isn't. A wrong moisturizer can throw things even further off balance.
Long before you know, your face will be tilting between being either dry as Mars or as greasy as a snail. Annoying, I know.
Often, the solution to dry skin is as simple as choosing the right cleanser. You see, chemical-heavy cleansers tend to be harsh on the skin, stripping them of their natural oils. And, these oils are absolutely essential for keeping your complexion healthy and nourished.
The Rice Wash from Tatcha is a cream cleanser as gentle as a feather. You literally feel most drugstore cleansers working on your face. Well, this one feels as light as plain water, yet, it still manages to rid your skin of all those annoying impurities.
As someone who occasionally suffers from bouts of acne, this is also the cleanser I use every time things get out of hand in the zit department. Obviously, it doesn't take care of the issue immediately (you cant wash away acne, sorry) but after a week, my face usually shows drastic signs of improvement.
If you feel as if you have tried every supposedly light cleanser under the sun, yet still find things only getting itchier and flakier, try The Rice Wash. It just might be your holy grail.
Best Cleansing Oil: Tatcha The Camellia Cleansing Oil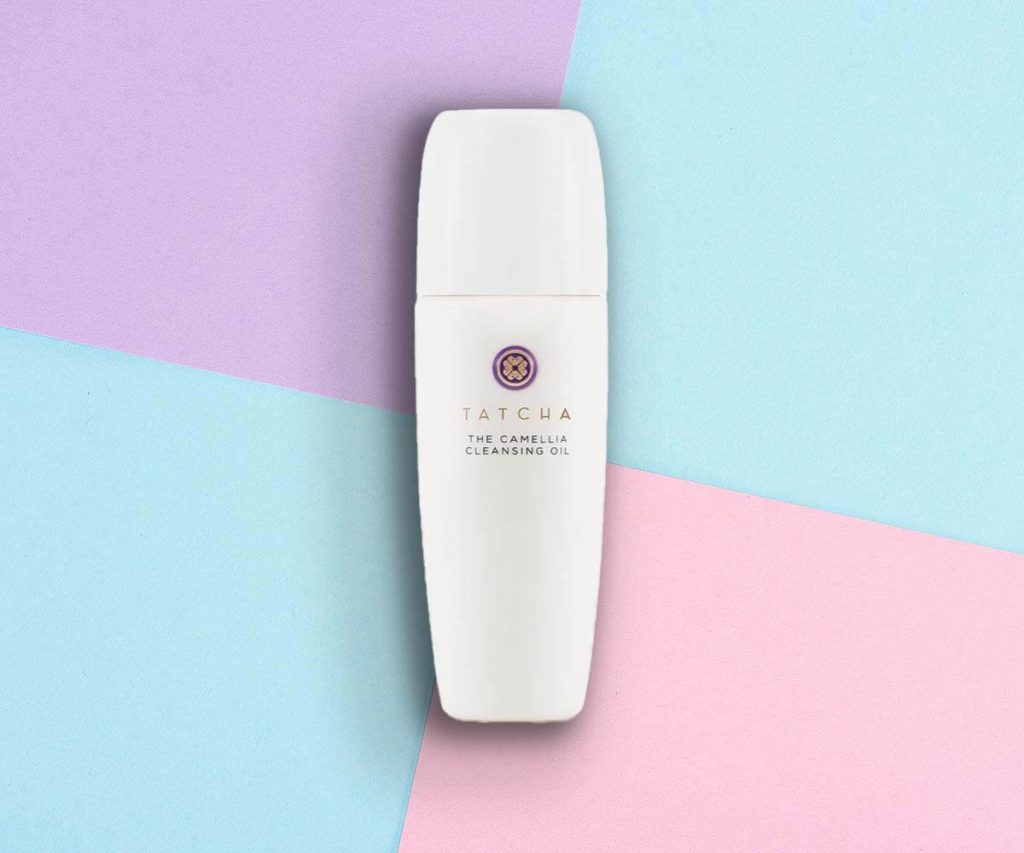 How do you remove your make-up? My personal go-to has always been good micellar water. While micellar water certainly does the job, I have always wondered whether a makeup remover can also double as a cleanser.
The Camellia Cleansing Oil is an effective makeup remover that is also packed with Camellia Flower seeds (not literally!). Seeds from this flower contain even more antioxidants than something like olive oil.
This magical flower is responsible for the effectiveness of this cream. It cleans all makeup residue effortlessly, and it also leaves your skin feeling soft and moisturized. But, the cleanser gets by far the most brownie points for playing well with my eyes.
You see, my eyes are very sensitive. Even the lightest of micellar waters have caused annoying redness. One much-hyped micellar water even left me with full-blown conjunctivitis. Not fun, that's for sure!
Admittedly, this cleanser is a bit more expensive than your average drugstore micellar water. Still, the lovely little add-ons like softened and nourished skin more than make it a worthy splurge.
Best Facial Cleansing Cloth: Tatcha Kinu Pure Silk Polishing Face Cloth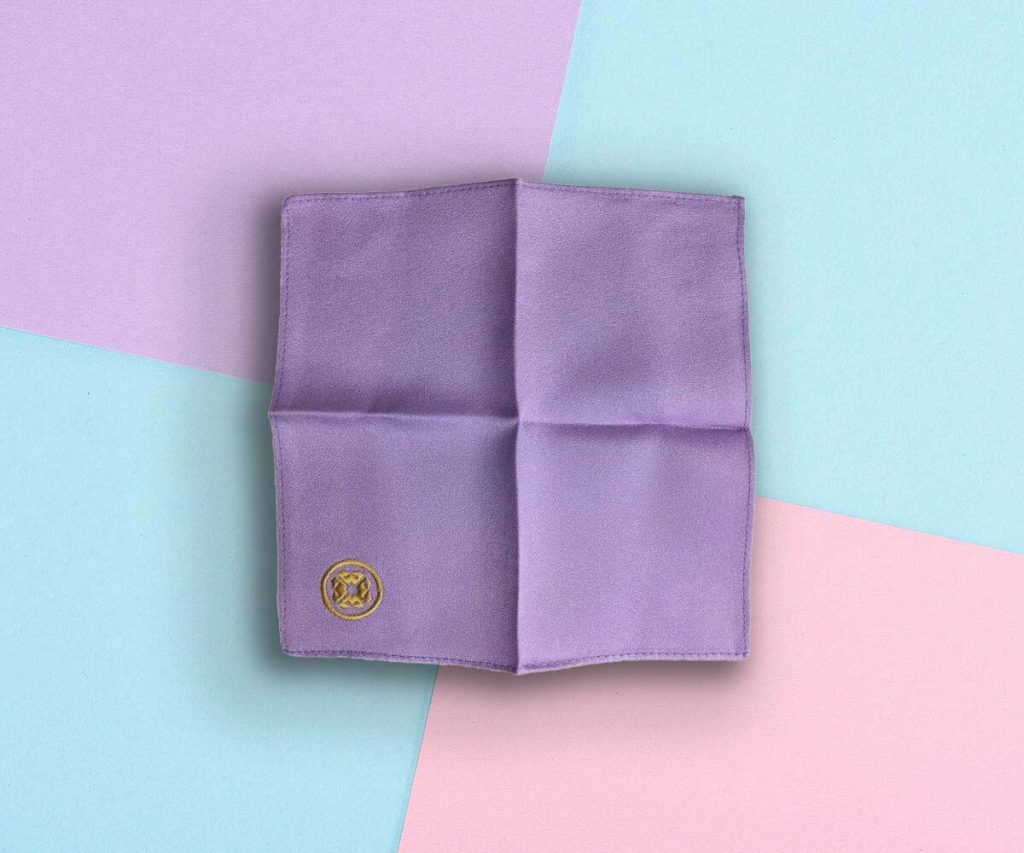 A great makeup removal ritual wouldn't be complete without having a reliable washcloth. Does it really make a difference which washcloth I use, I hear you asking. It absolutely does!
If your skin is very sensitive, something as little as the texture of your washcloth can make a dramatic difference in the rest of your skincare routine.
So, how about trying to clean your face with something made purely of silk? Yup, the Kinu Pure Silk Face Cloth feels as snuggly and soft as it sounds.
Cotton pads are fine and all, but using pure silk on your face is something else entirely. Not only do these face cloths feel amazing, but they also seem to help in improving the hydration level of my face. My face feels way less puffy in the morning. And, much to my surprise, these washcloths have also helped with evening out my skin tone.
Since this is a five-pack, and a single cloth will last up to a year by hand-washing, this is probably the best bang-for-your-buck product on this list. Throwing away used cotton pads daily might not seem like a big deal.
But, come to think of it, it kind of is. Both economically and environmentally as well. And, if I can save money and protect the planet at the same time, this is a no-brainer.
Check out these Tatcha beauty products that are available on Amazon: