Here's something you might now know about me but I'm not usually the biggest fan of highlighters. I often find them a little too much for my warm skintone, and the colours / shade that everyone always seem to be raving about don't even come close to looking great on my skin (I'm looking at you Becca x Jaclyn HillChampagne Pop). I stick to a couple of tested favourites – the DiorNude Air Illuminating Powder and the Laura MercierMatte Radiance Baked Bronze in Highlight are two time-tested favourites that I foresee myself repurchasing in the future.
As I am a huge fan of value sets, I've managed to accumulate three of BeccaShimmering Skin Perfector minis ($46-50, available here) that I felt is a little overdue for a write up. I've not loved them as much as the aforementioned pieces but let me know if there's something about using these that I should do differently!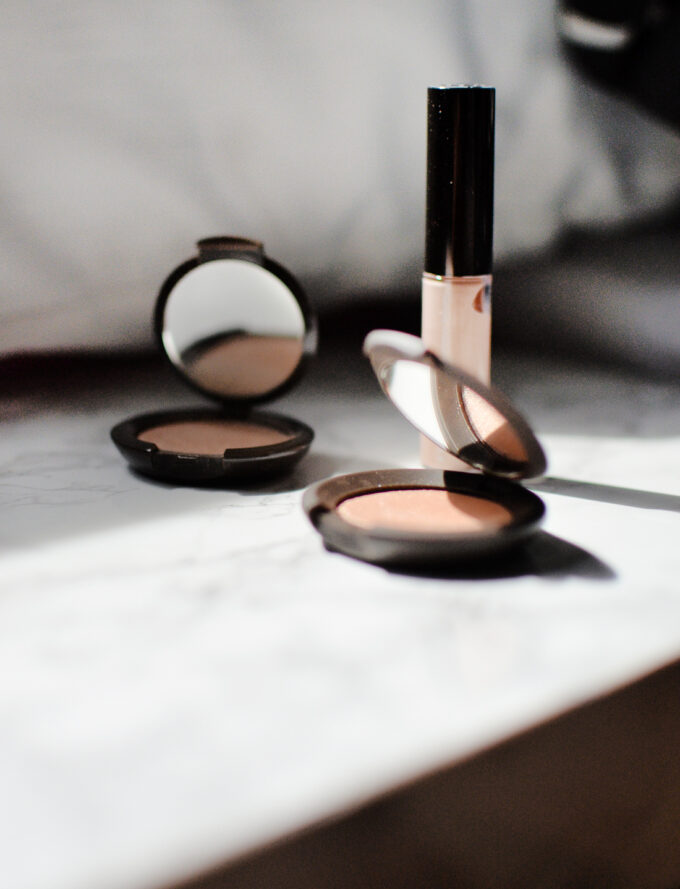 What I love About the Becca Shimmering Skin Perfector
Firstly, I think it's worth mentioning that I am loving the different formats (liquid, pressed powder, or cream) that the BeccaShimmering Skin Perfector comes in! I go through phases with my highlighters so it's nice to be able to use my favourite colours in different formats depending on the season / weather! I do see that they can be a bit redundant but overall, I think having options is always better than not!
I judge a good highlighter not by how "intense" they are (let's be honest, anyone can make highlighters that can be seen from miles away!) but by how natural-looking they look on the skin (i.e. no glittery chunks please!) Bonus points if the colours look good on a variety of skintones too! I am also a bit more partial towards powder or liquid highlighters rather than a creme format as they can look way too dewy and oily on the skin.
With these criteria in mind, I am loving how Becca's highlighters really checks off all the boxes for me. They are pigmented and very high-shine so people will know you are wearing highlighters. Despite the fairly extensive range of colours (ranging from rose gold, lilac and gold highlighters for a variety of different skintones), their colour range never really clicked with me. Personally, I have always preferred something that was more beige so it wears on my skin more naturally (i.e. looking as if I was wearing nothing), and I find both Opal and Rose Gold to still look like makeup on me. If you want something more subtle for everyday office makeup, these would not be my first choice.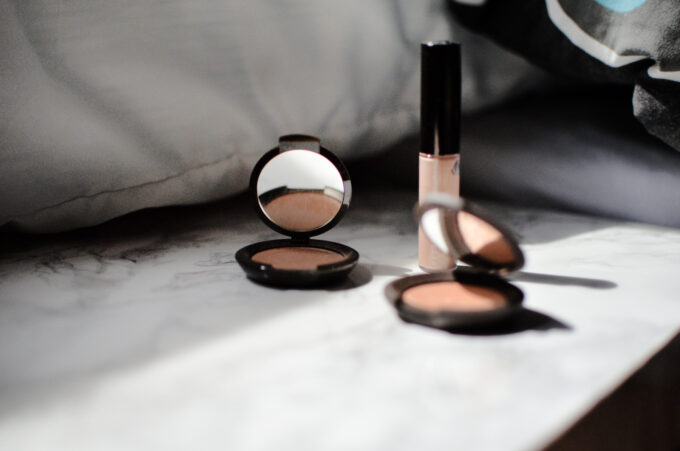 For the price I would have paid for a full-size version, I would expect nothing less than a top-notch application process and wear from this product. On these fronts, I'd say the BeccaShimmering Skin Perfector did an admirable job – it never altered the way my foundation looked, and did not "disintegrate" / get patchy during the day. These have a very finely-milled texture, blends easy and really well with your fingers or a brush. I didn't have any issue with using any type of brush, so the formula is a total winner in my book.
A little bit of both the powder and liquid versions go a long way, so even a mini like the ones I have would last a decent amount of time. I do admire that BeccaShimmering Skin Perfector colours have a lot more depth and complexity than your average highlighter – although they may look peachy / rose gold-ish in the pan, they apply a lot more like a natural (albeit with a high-shine) highlighter on the skin.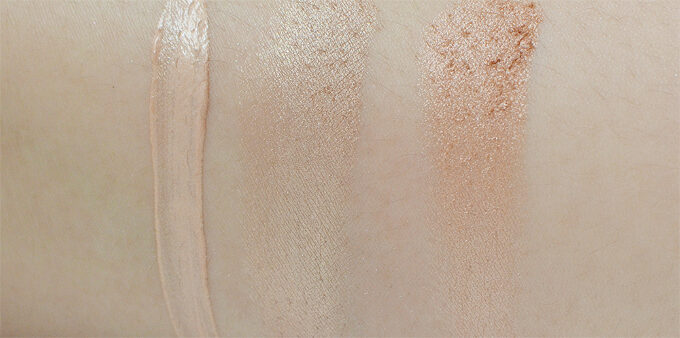 I would say Opal is my favourite of the two colours I own – it looks more like my natural skin colour so I'm not adding "too much" colour on the skin. I like using Rose Gold as an overlay to my matte blush when I'm feeling like I want a little more life on my cheeks. I like using both Rose Gold and Opal on the centre of the lips to give my lip colour a bit more intensity!
Overall, I think the BeccaShimmering Skin Perfector are great for days you feel like spoiling yourself with a little splurge. One full-size version will last ages so if you want to test out a couple of colours at once, keep an eye out for any value / mini sets that the brand might release. I personally don't see myself repurchasing these – as much as they are well-made and deserve all the accolades and hype around them, I think there are less expensive and more day-time appropriate alternatives in the market that I would go for!