One of summer's new launches from Sephora that I knew I had to get my hands on was the new Sephora FavoritesSunkissed Glow ($54, sephora.ca), a curated collection of 9 bronzing and highlighting essentials retailing for $54. Within the collection, three of the items are full-sized and more than justifies the price of the entire set itself, particularly if you are already a fan of the product, colours or formula!
The new Sephora FavoritesSunkissed Glow comes in a rose gold, semi-transparent makeup bag which would be perfect as a clutch of some sort as well if it had come with a strap. That being said, I still like the size of the bag and functionality of it – makes it perfect to reuse for travelling!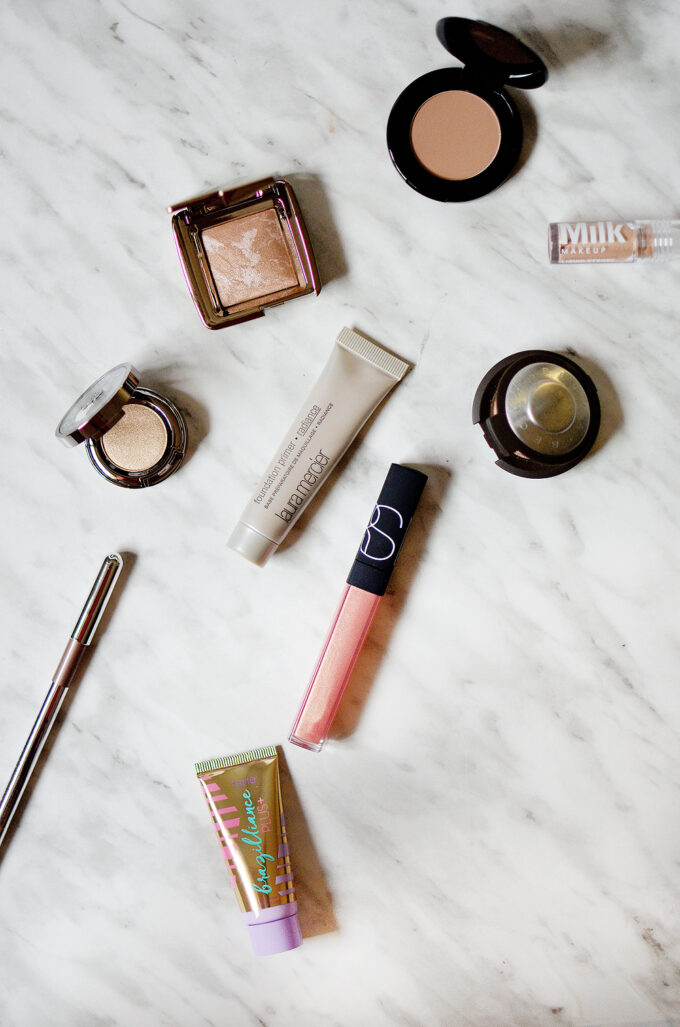 Sephora Favorites Sunkissed Glow
The full set comes with the following products:
0.085 oz/ 2.4 g BECCA Shimmering Skin Perfector Pressed Opal
0.05 oz/ 1.4 g Hourglass Ambient® Lighting Bronzer in Luminous Bronze Light
0.5 oz/ 15 mL Laura Mercier Foundation Primer Radiance
0.01 oz/ 0.5 g Marc Jacobs Beauty Highliner Gel Eye Crayon in Ro(cocoa) – full sized
0.068 oz/ 2 mL Milk Makeup Liquid Strobe in Beam
0.18 oz/ 6 mL NARS Lip Gloss in Orgasm – full sized
0.5 oz/ 15 mL Tarte Brazilliance™ PLUS+ Self Tanner
0.08 oz/ 2.5 g Too Faced Chocolate Soleil Matte Bronzer in Medium/Deep
0.05 oz/ 1.5 g Urban Decay Iconic Eyeshadow in Half Baked – full sized
I think at this point most of you already know of my love affair with a lot of Sephora's value sets and this was one where I felt that the colours are quite varied, appropriate for many skintones and includes a combination of new formula's I haven't tried and a few staples as well.
I'm most excited about…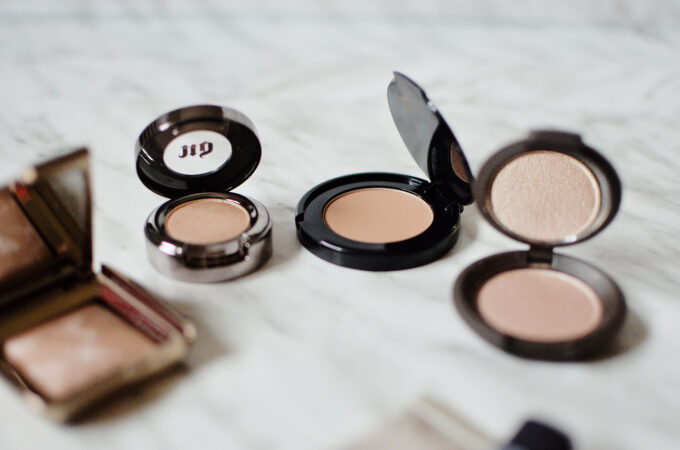 Of the entire set, I was most excited to give the Hourglass bronzer a try – I wasn't a fan of their highlighter or original setting powder but I liked their blushes well enough so I thought it was worth to give the set a go. I'm also curious to try out the Marc Jacobs Highliner Gel Eye Crayon again – it didn't impress me too much the first time I tried it but everyone seems to rave about it. I'm glad Sephora decided to include something from Milk Makeup in this set because it's a brand I've been wanting to try out but never got around to yet!
I'm already a huge fan of the Too Faced Chocolate Soleil Bronzer included in this set – I haven't run out of my deluxe mini size but it's good to have a backup of a favourite!
What I'm not excited about…

I don't personally wear glosses too often so given one of the full-sized product in this collection is said gloss, I'm not really keen about it – wished it might have been the other highlighter or bronzer that got the full-size upgrade!
I think I would have appreciated to see a bit of variation from Becca – as much as I love Opal, I think this shade has been included in so many different sets from the brand and Sephora so I think most of us already have quite a collection of this at home already!
Swatches

I still think it's worth the price!
Despite my reservation about some of the pieces mentioned above, this set will make for a lovely gift and addition to your makeup collection. I've stopped buying too many full-sized items as I am finding it difficult to finish and I'm one to get bored easily so I need a bit of change every once in a while.
That being said, not only are these pieces perfect for travelling, there's a good variety of formula and products that will keep you pretty excited about discovering a new formula / colour with the set!
Now over to you – what do you think of the new Sephora Favorites Sunkissed Glow set?