I don't think this strobing trend is going anywhere. Everyone's picked it up, and it's here to stay. This is one of those trends that I actually don't mind staying. I think strobing is a technique worth mastering, and a universally-flattering technique that can be customized to any kind of skintone. Plus it's the perfect go-to look for any kind of occasion (except maybe, a job interview), and takes so little time compared to heavy contouring.
When Hourglass came out with the HourglassAmbient Strobe Lighting Powder ($48, available here), I think it was quite expected and not at all a complete surprise. With a range of four shades (one of which was included in the 2015 Holiday Palette), I decided to go ahead and order Incandescent Light which seems to be most appropriate and forgiving on my NC25 skintone.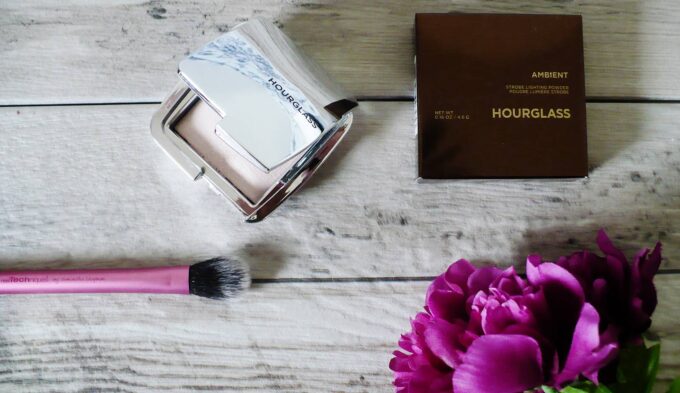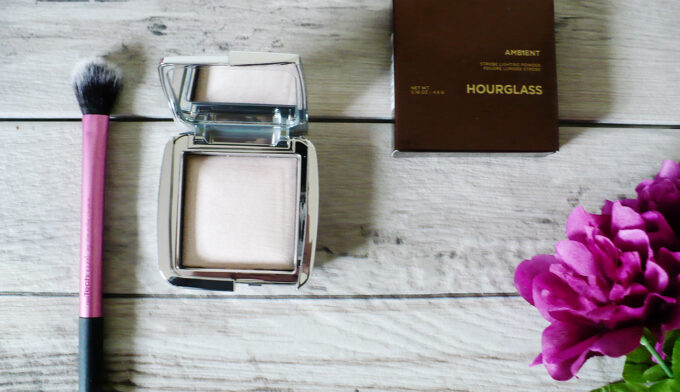 Similar to the existing Hourglass powders, there's a lot to be admired in the packaging, texture, and finish. The finely milled powder feels beautiful and lightweight on the skin. The powder melts into the skin to give it that glowy, and dewy effect so it does not sit on top of your makeup and look like powder!
For once, and I don't say this lightly as previous Hourglass purchases have been more of a miss than a hit, this product comes closest to what I would say is the best subtle highlighter. I was a little bit surprised at how much shimmer is in the powder, but fortunately, the shimmer seems to disappear as it goes on your skin, leaving a really flattering glow.
Also, I highly, highly recommend that you give this a try and step out into NATURAL LIGHT first before comitting to purchase or a shade. The lighting at Sephora does skew the colours a little bit and given the propensity for highlighters coming across looking oily or too shimmery on some skintones, better be safe than sorry.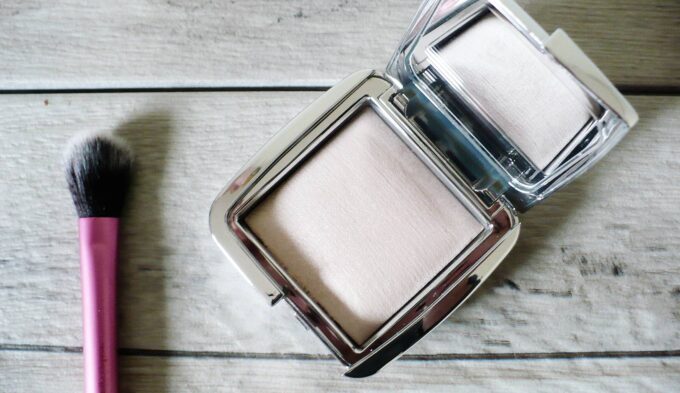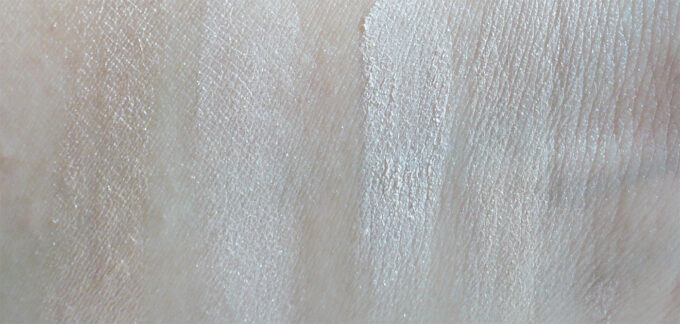 Hourglass hasn't always been a hit for me – whether it was the overhype ambient powders, or over-priced holiday palette that had less product than the price of one. I think Hourglass came closer to getting the price/value right this time around with the Ambient Strobe Lighting Powder.
It's also worth noting that this powder can be used wet or dry, and you can purchase a sponge – Ambient® Strobe Light Sculptor ($27, available here) that is sold separately. I decided against that as I think I already have a worthwhile brush collection and reached for my favourite Real TechniquesSetting Brush which does a great job with the light application of the powder on the cheeks. I did not try using this powder wet as I am much too afraid of damaging the powder, but there are a number of blogs with wet swatches of this highlighter. I would say that the only difference between using it wet or dry is the level of intensity, as the wet application will yield a much dewier look and almost of a "wet" makeup look (think of how your skin looks during the rain)
Given the price point (yes, a hefty $48 for this box o' powder!) I highly recommend testing it out at Sephora, and seeing what it looks like in natural lighting before committing to a shade or a purchase. Incandescent Light seems to be the most universally flattering, particularly on skintones with a lot of yellow undertone to it. A second option I would recommend which I think is quite comparable would be the Brilliant, another neutral shade to check out!
What do you think of Hourglass' new innovation? Would you try it?