Another one of Sephora Favorites sets that I was keen on purchasing during the VIB Rouge sale is the Sephora FavoritesGlow For It ($36, sephora.ca) which features 6 highlighters, one of which is full-sized.
I was a little bit worried that this set would sell out in-store just like it did online. Fortunately, this was stocked in the second Sephora store I went to on the first day of the VIB Rouge sale!
I was really keen to get my hands on this set particularly because of the awesome variety of highlighters included. Although it includes mostly mini's, I rarely finish a highlighter (and I doubt most of us do!) that I think they are more than enough to last a while. There are a few new items here as well as new highlighter "formats" that I think makes this set worthwhile getting if you've been meaning to try out a few of them.
The Sephora FavoritesGlow For It is available at: Sephora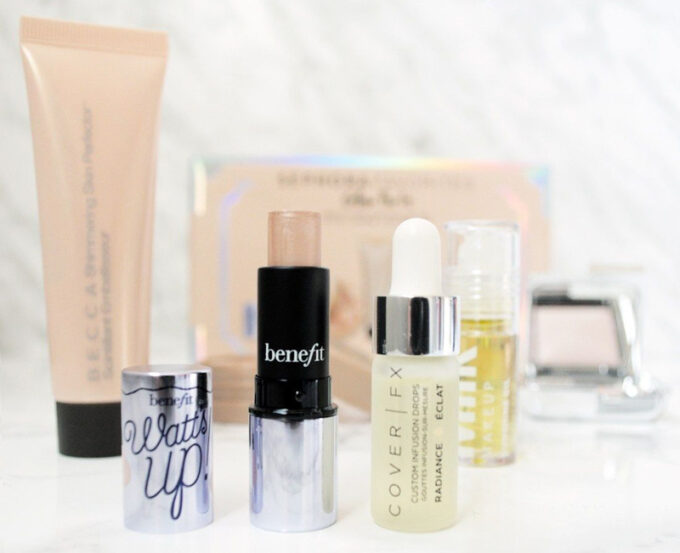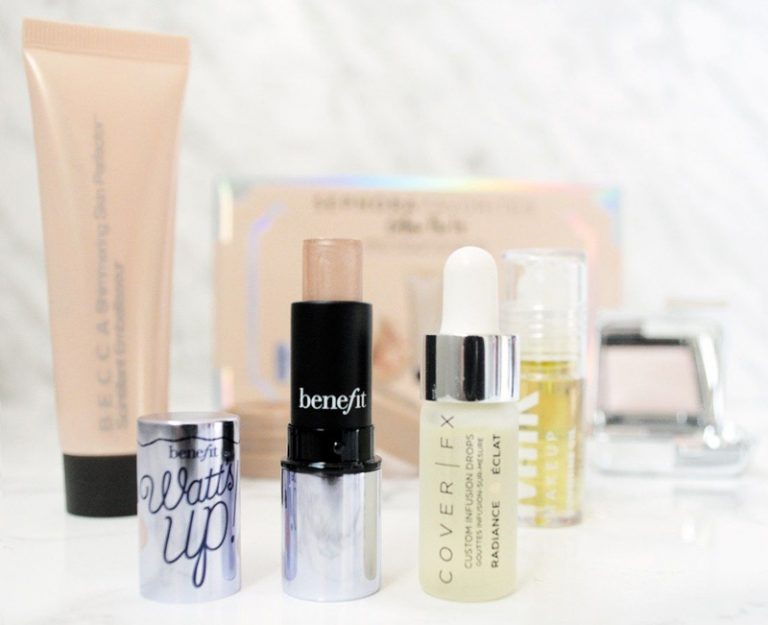 Of all the offerings in the set, I was keen to try out the LancômeGlow Subtil Silky Crème Highlighter in Glowing Lights 06 which is the only full-sized item in the set. I don't believe this is a part of the permanent range, so this set is the only way you'd be able to try it. At first glance, it reminds me a lot of the MAC Cosmetics Mineralized skinfinish products with the unique veining. The powder is so so soft, as in the lightest touch will leave an indent on the product. It's also got a mousse-like texture although it applies like a powder. I think I'm quite in love with the product – so far this set is a win!
I didn't find the HourglassAmbient® Strobe Lighting Powder in Incandescent Strobe Light to be a good value when it first came out – I found it to be an average highlighter, and overpriced for what it was. A mini is included in this set which reduces the "pain" of the price a little bit. At $36 with a 20% discount, it made more sense to buy this Hourglass mini instead of the full-size.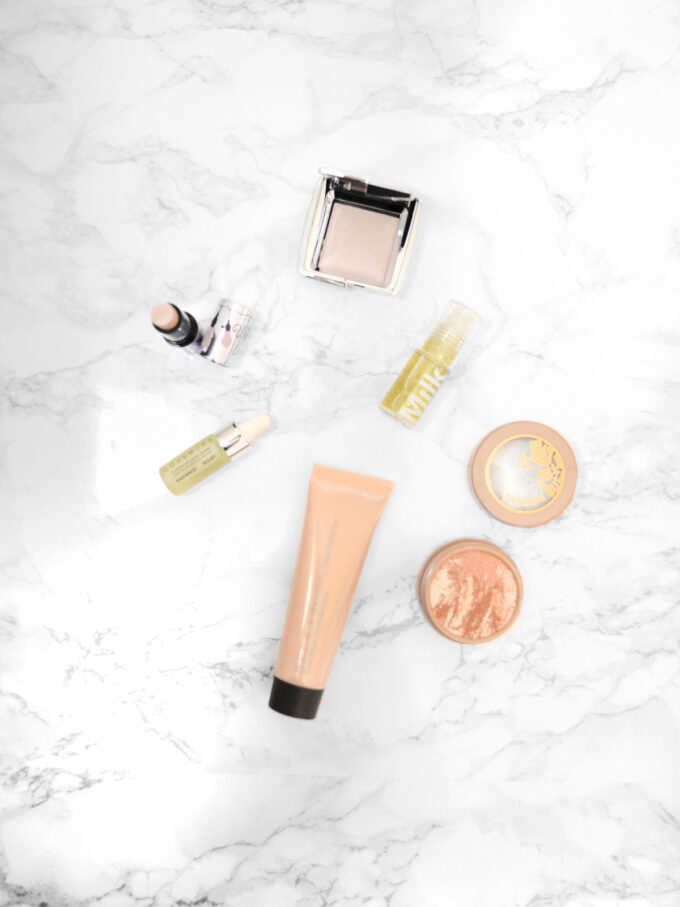 [show_shopthepost_widget id="2109272″]
I think Benefit's Watt's Up is way over done at this point – I can't tell you how many of these I've tried. It's a good highlighter and I'm sure is one of their best-sellers. Problem is that it breaks off easily, and we've seen this product included in sets over and over again! It's like NARS' Orgasm/Laguna duo all over again.
Item List
0.68 oz/ 20 mL Becca Shimmering Skin Perfector Liquid in Moonstone ($, available here)
0.08 oz/ 2.5 g Benefit Cosmetics Watt's Up! Cream-to-Powder Highlighter in Champagne (available here)
0.10 oz/ 3 mL Cover FX Custom Infusion Drops in C+ Lemongrass Radiance (available here)
0.049 oz/ 1.4 g Hourglass Ambient® Strobe Lighting Powder in Incandescent Strobe Light (available here)
0.14 oz/ 3.9 g Lancôme Glow Subtil Silky Crème Highlighter in Glowing Lights 06 (sephora.ca)
0.1 oz/ 3.4 mL MILK MAKEUP Sunshine Oil (available here)
I think this set offers a great value for those interested in trying out a few new highlighters. Even if you only like 2-3 of the items included, it's already paid itself off. I think it was a great idea to put this kind of set together and I hope Sephora continues to release sets like these in the future!
Over to you! Did you buy any new Sephora Favorites sets? Which one was your favourite?
[show_shopthepost_widget id="2109272″]