I have been working 14+ hours days at the office (no exaggeration – oh the life of an analyst!) and by the end of the day, I'd love to still look presentable and not have my makeup look patchy and cakey.
As far as my foundations go, they have held up quite nicely, but it's still good to have a contingency/backup. Primers are usually the first that comes to mind when it comes to making your makeup last longer.
For the longest time, I've completely sworn off primers – why? Most primers have dimethicone/silicone as their first/main ingredient, which obviously makes creating a smoother skin texture so much easier, but at the same time making a super slick base that feels heavy and somewhat oily.
It seems so contradictory in my mind that primers end up creating more grease on my face than it took away. If you are averse to having either silicone/dimethicone on your face, then you might be interested in the Make Up For Ever HD Primer You might initially balk at the price, but consider this: the first ingredient in this primer is water! LOVE!
Unlike other brands, Make Up For Ever offers SEVEN different primer shades (That's right, 7) to address different needs or address specifically enhance your "asset" (ahem… your pretty face, silly!) There's no guesswork on your end and despite the higher price tag, at least you know that you won't be shopping "blindly" and crossing your fingers that the one-shade-fits-all primer you just purchased will work.
#0 Neutral: a translucent base for all complexions
#1 Green: minimizes redness (ideal for rosacea)
#2 Mauve: neutralizes strong olive undertones
#4 Caramel: adds a warm glow to deeper skin tones
#5 Blue: gives a porcelain finish to fair skin
#6 Yellow: adds golden tones to dark complexions
#7 Pink: adds brightness and warmth
Designed to flatter, enhance and look like real skin (even in HD lighting!) while creating a barrier between your skin and the makeup, the Make Up For Ever HD Primer is oil-free and feels like nothing on the skin. The best part about it, is that the texture doesn't feel like your typical silicone primer (again, the main ingredient is water) – in fact it feels more like a gel moisturizer!
I didn't expect the texture to be so liquidy and runny (which is not a bad thing at all) and you really only need one pump to cover your entire face. Make Up For Ever really did their homework and their variety of offering is really something worth checking out, even if you're not in the market for primers!
The shades that I have are #0 and #7. #0 Natural is your "basic", translucent primer – ideal for every skin tone, but doesn't have any color corrective properties. I was very excited about trying out #7 Pink which claims to add brightness and warmth to the skin.
The primer is formulated with Silica Micro Beads (like the HD Foundation) that are engineered to act as minuscule light refractors. What happens is that these beads refract man-made and natural light, giving a soft-focus effect to the skin, similar to what the Hourglass Ambient Powders on your skin.
I was very skeptical about whether #7 color-correcting properties would work or not, but I am happy to report that it really does create a luminous/glowy base that doesn't look greasy! The effect is similar to the ROC BB cream created a flattering base that shines through even the most full-coverage of all foundations.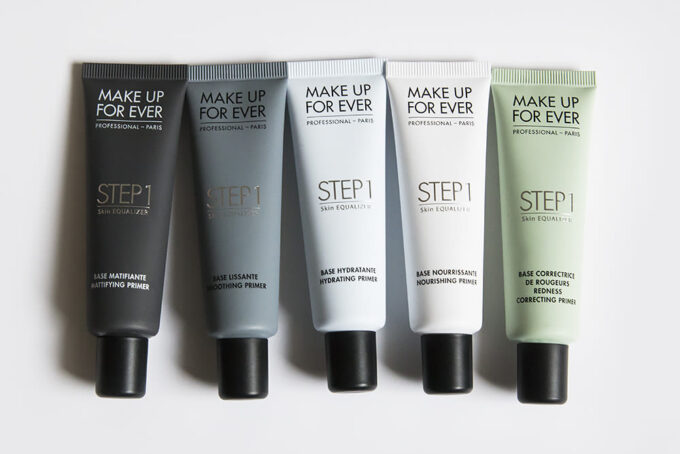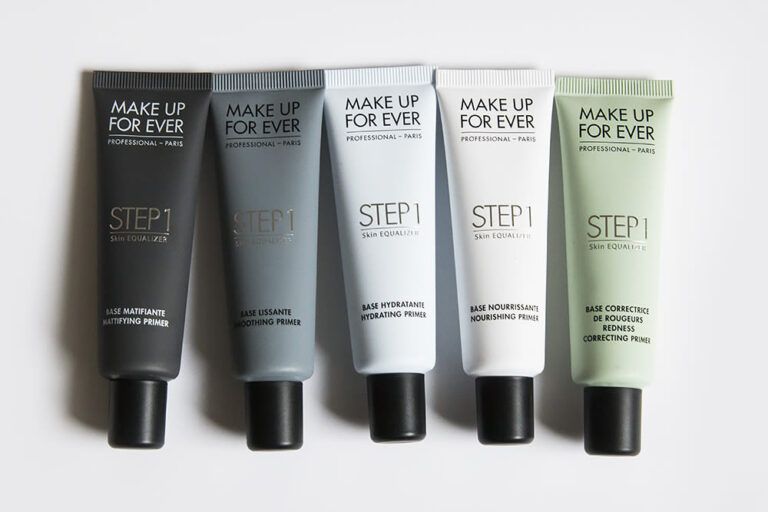 In terms of sizing, the tube that you see here (#0 Natural) retails for $19 and is the "to-go"/travel-sized version (Which I actually got through the Make Up For Ever HD Starter Kit). Only #0 Natural is offered in this size. The full-sized version is the bottle with a pump which retails for $39. Both sizes are available at Make Up For Ever Boutiques and Sephora.
Interested in other Makeup For Ever HD product reviews on the blog? Here are some of my favorites products from the HD line:
There is no greasy, mess, or oiliness when it comes to the Make Up For Ever HD Primer. The formula includes ingredients that are hydrating on the skin but will appear invisible in real life or on camera.
The primer sinks in the way a moisturizer would which was a very pleasant surprise. There is no scent or lingering oiliness with this product and overall, it is a primer worth giving a shot if you dislike the regular dimethicone/silicone-based primers.
You should also take a look at these amazing products from MAKE UP FOR EVER: