I am super excited to review the Make Up For EverHD Pressed Powder ($41, available here) which happens to be one of my favourite beauty products. The powder comes in two sizes, the large one with 6.2gr worth of product ($41), and the travel-sized/smaller one (about a third in terms of size) with 2gr worth of product ($26).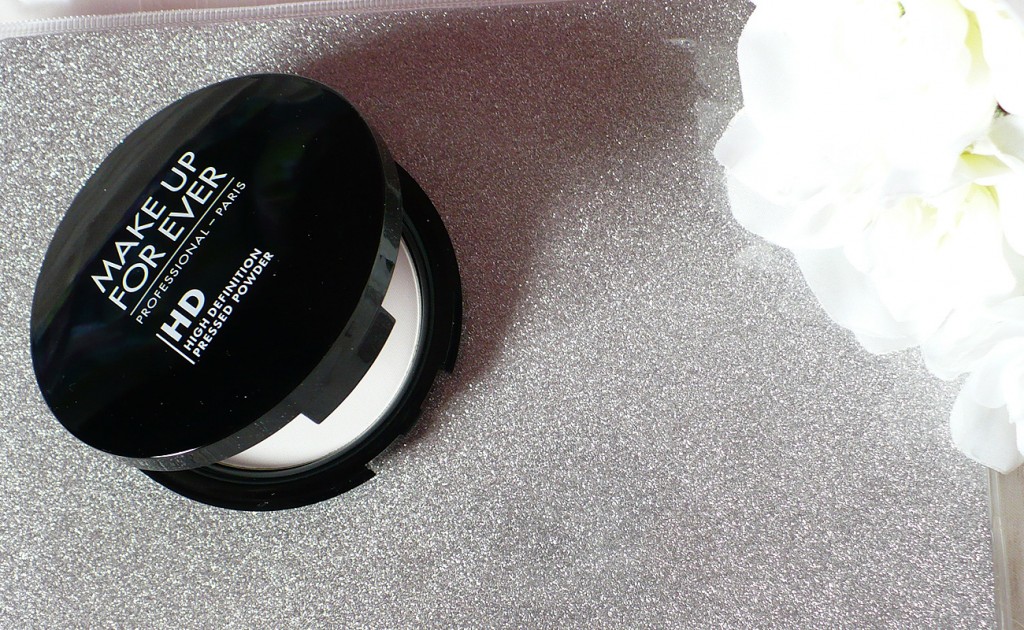 This product is not new by any means; it's the same, best-selling HD powder in a new (and it's about time!) pressed powder format and packaging. I think this is an answer most fans of the HD Powder have been waiting for; it can be messy to carry and travel with the sifter jar version. The packaging is the same as the HD Cream blushes – a slim, black, plastic compact that is easily packed, carried and organized.
The HD Pressed Powder are depotable as well, and the size of the smaller powder is almost the same size MAC powder blushes (literally only 1mm difference in diameter and height) so they can be depoted and fitted into the MAC Pro Palette. Since they are just slightly smaller (1mm difference) than the pre-determined blush hole sizes for the MAC inserts, I use a double-sided tape to secure them in place. The pans are also magnetic allowing you to depot them easily and pop them into your favourite empty palette.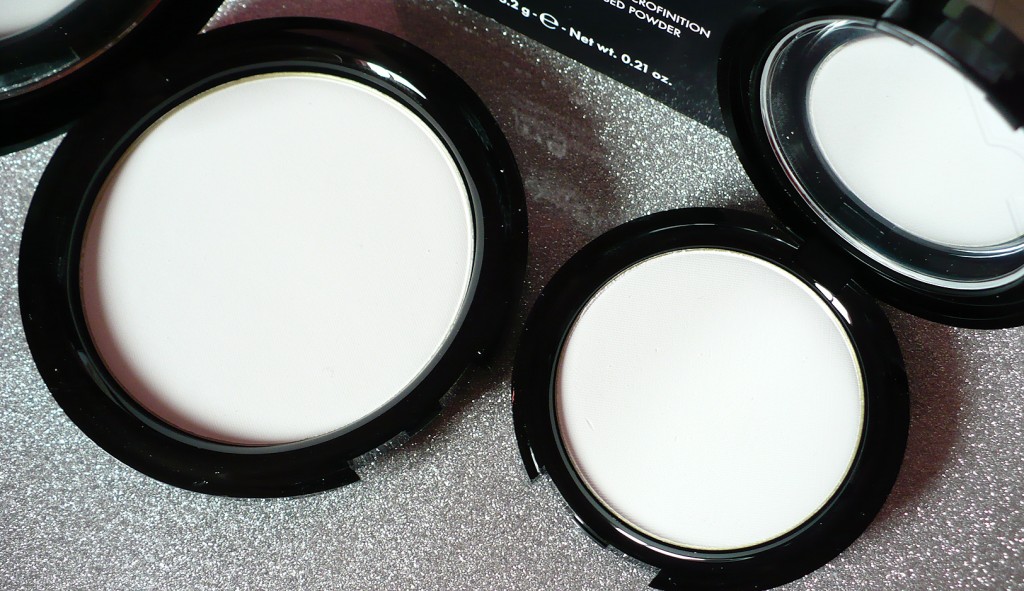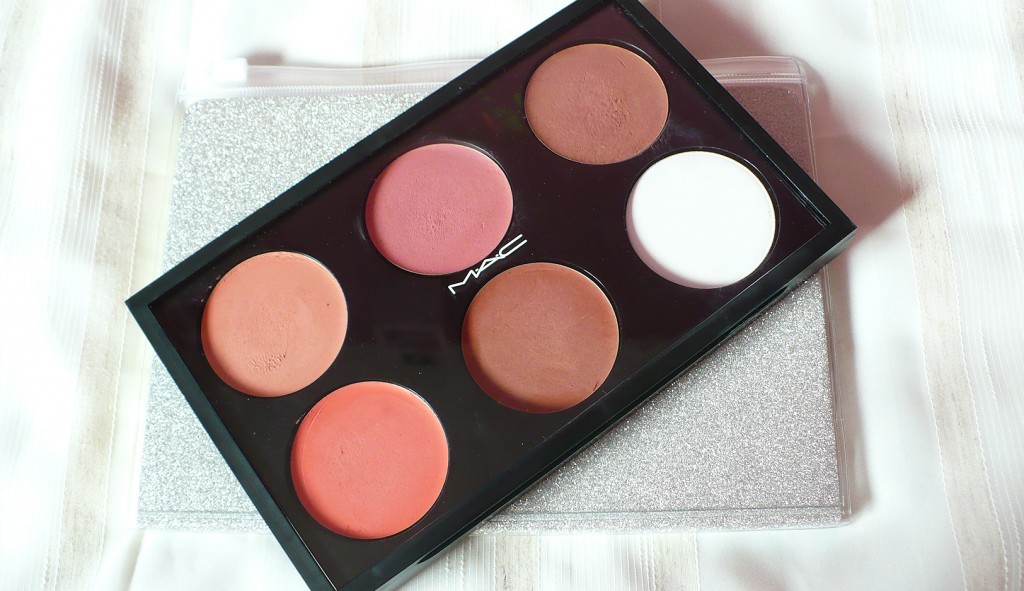 I was first introduced to the powder when I purchased the HD Starter Kit featuring the foundation, primer and powder. This powder is a one-shade-fits-all: a snow white powder that is supposed to work on all skintones. I won't lie that this powder initially seemed like an intimidating product to work with: it looked and seemed like a disaster waiting to happen on the face. Once I got over that fear though, I can see why this product is a cult favourite amongst many: it features a mattifying formula, and a light, silky texture that sets makeup without any indication that is not there.
The powder sets the makeup while leaving the skin looking like skin. If you have a foundation that is already making your skin look really good (i.e. dewiness, healthy/radiant glow), this powder won't take away from it. The Make Up For EverHD Pressed Powder doesn't feel or look like it's there and it doesn't settle over any areas/dry patches on the skin. It claims to even out the skintone due to the blend of synthetic mica, silicone powders and silica which I find to be quite true as well. I wasn't expecting miracles with this product when it comes to the "soft-focus" claims but the Make Up For EverHD Pressed Powder does a good enough job to blur out minimal imperfections. Since I do not have oily skin, I cannot vouch as to whether it has a great oil-controlling properties.
One of the pleasantly surprising ingredient in this powder though, is the hyaluronic acid. For those of you not familiar with hyaluronic acid, it is an incredibly popular skincare ingredient since it is known for its hydrating and anti-aging properties (Source). In this particular case, the hyaluronic acid helps prevent that cake-y, dried-out look which can often be associated with face powder.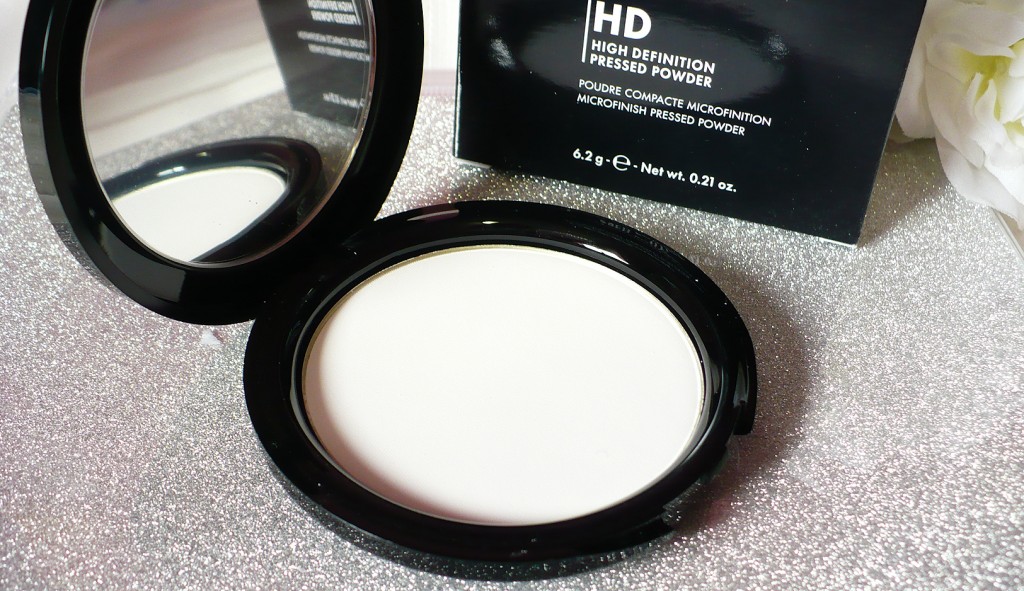 When it comes to the Make Up For EverHD Pressed Powder, the saying that "a little goes a long way" could not be any more true. If you ever research "Nicole Kidman and white powder" on Google, you'll know why. That's how little you need – I pick up a little bit of this product, tap of the excess, and tap it off a couple more times just to be safe. I don't stand in front of camera all day so I cannot vouch for its HD camera claims, but I can vouch that it looks great on camera as this was one I used for my graduation portrait and it looked great.
As mentioned, the pans are depotable, similar to the HD Cream blushes which I reviewed earlier. There is a little hole at the back of the pan, towards the bottom that can fit a toothpick. The magnetic back should pop out very easily and can be popped into your favourite z-palette or empty palettes. This is how I depot the product (pictures from the HD Cream Blush review):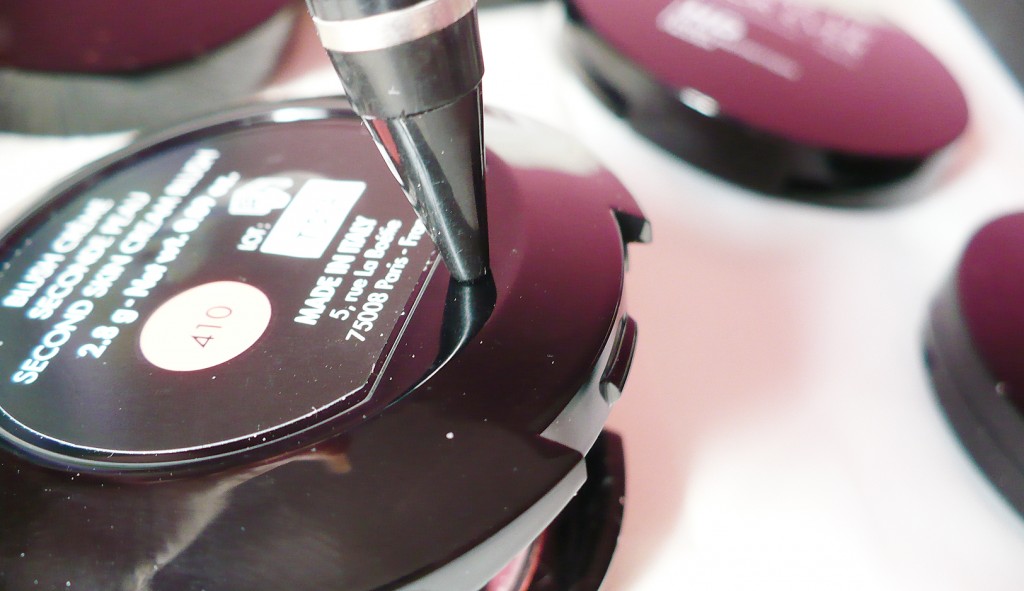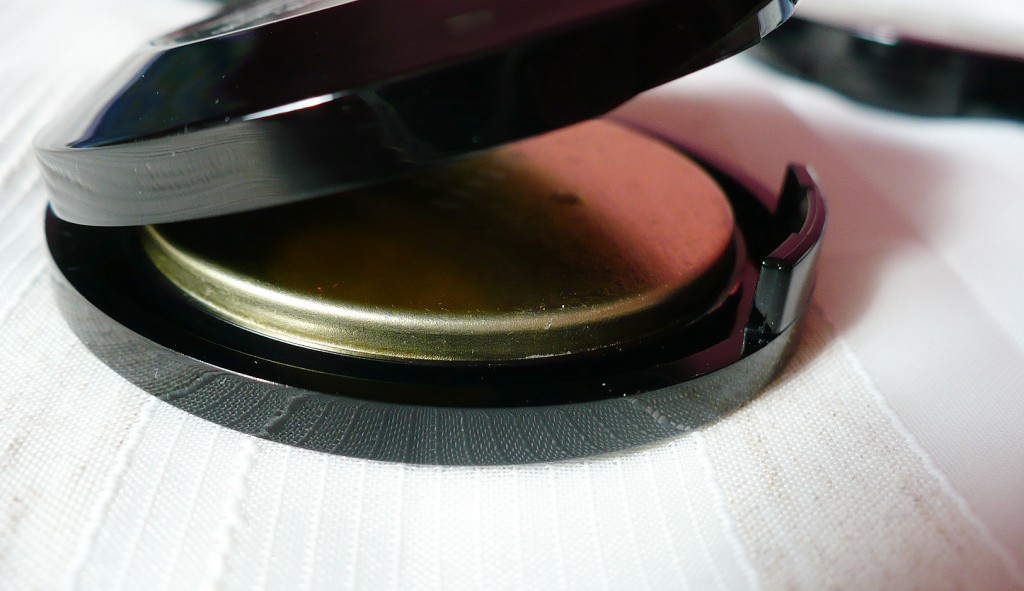 The Make Up For EverHD Pressed Powder is a pricey investment, and would make me think twice before re-purchasing. However, there is a good reason as to why it's such a popular product, and if you are interested, getting the small size (which will last you months!) should give you an idea as to why.
There is a reason why this product is such a favourite and has consistently ranked as a favourite. A great formula, and a product that truly delivers, it is worth every single penny spent. Even though initially I found this powder is to be intimidating to work with, the formula and reliability changed my mind over time. Featuring a mattifying formula, and a light, silky texture, this powder feels and looks invisible on the skin and doesn't take away from the foundation or the "skin-like" qualities which I really value. Getting the small size should give you an idea as to why this is such a popular product, and it will last you months!
---
Disclaimer:
This post features product(s) provided for editorial consideration. All opinions are my own. For more information about my review policy, please
click here
.
---