We at The Fantasia simply love everything about Tatcha. From its dedication to philanthropy to the supremely skin-friendly ingredients used in all their products.
Best Overall
Best for Eye Area
Best for Sensitive Skin
Best Anti-Aging
TATCHA The Silk Cream: Weightless Moisturizing and Firming Cream for Combo to Dry Skin (50 ml / 1.7…
TATCHA The Pearl: Softlight. Tinted Undereye Moisturizer to Reduce Appearance of Dark Circles and…
TATCHA The Indigo Cream: Non-Irritating Sensitive Skin Moisturizer for Eczema, Rosacea, and…
TATCHA Ageless Enriching Renewal Cream: Moisturizing Skin Cream for Firmer Skin to Reduce Appearance…
Best Overall
TATCHA The Silk Cream: Weightless Moisturizing and Firming Cream for Combo to Dry Skin (50 ml / 1.7…
Best for Eye Area
TATCHA The Pearl: Softlight. Tinted Undereye Moisturizer to Reduce Appearance of Dark Circles and…
Best for Sensitive Skin
TATCHA The Indigo Cream: Non-Irritating Sensitive Skin Moisturizer for Eczema, Rosacea, and…
And, today we will be taking an in-depth look at the 7 best moisturizers of Tatcha.
To those that need an introduction to this brand, I would summarize Tatcha with one simple sentence. Tatcha is a harmonious marriage between ancient Japanese beauty traditions and modern dermatology.
Before we proceed to our list of 7 best Tatcha moisturizers, allow me to answer some commonly asked questions about this brand:
Now that we have introduced Tatcha to you, let's get right into it.
These are the 7 best Tatcha moisturizers:
Best Overall: Tatcha The Silk Cream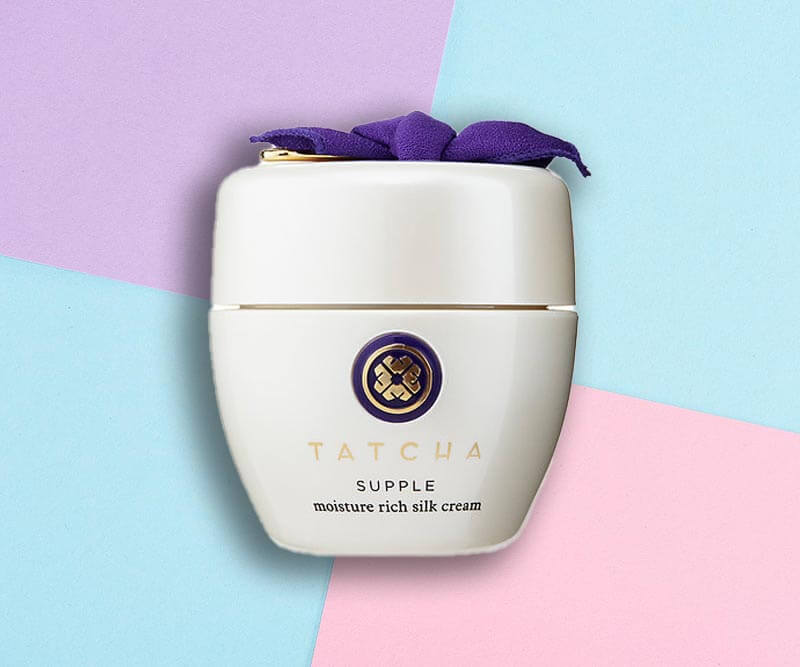 "The Silk Cream" is not just a hydrating face cream. This Tatcha moisturizer is more like a luxurious spa experience. From the moment I first applied the cream, I was in love. Yes, this is one of the select few pricey moisturizers that is worth every single penny you pay.
The cream comes with a little golden spoon (a super nice touch) that helps you use exactly the right amount of cream. And, just a quick heads up, you need to use surprisingly little to get your whole face.
As with all Tatcha moisturizers, the cream absorbs super quickly and will not leave a hint of greasiness. Now that the cream has set in, the magic starts! From the very first application, your face will FEEL the difference.
"The Silk Cream" seems to actually improve my circulation, making my face feel super nourished for days, not hours. And, the difference is visible too. It is one of the few moisturizers that gives my face a long-lasting healthy glow.
I have been testing "The Silk Cream" for two weeks and I am also already seeing improvements in my skin elasticity and texture. I cant wait to see what this cream will do to my face in the long run.
In a nutshell, this is one of the crown jewels of Tatcha. A moisturizer fully worthy of the splurge. Just try out a sample and see for yourself.
Best for Eye Area: Tatcha The Pearl Tinted Eye Illuminating Treatment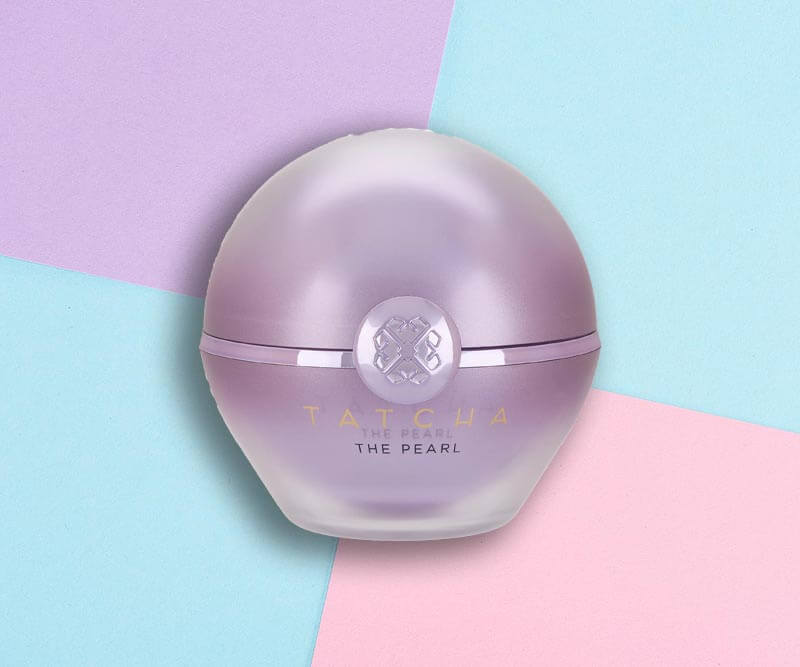 The eye area is one of the most sensitive areas on your face. And, unfortunately, it also tends to age the fastest. So, nailing your eye-area routine can make or break your overall look. Luckily, Tatcha has developed a superb 2-in-1 product for this sensitive area.
"The Pearl" from Tatcha is both a concealer and a top-class treatment cream for your eyes.
So, how does it work? Easy as cake, just take a few droplets of the product and gently rub it in your eye area. It is best to use your fingers to do the job, as the formula activates via the warmth of your skin.
The results? In short, super nice. This cream instantly hides all signs of aging and fatigue. Crows feet, small wrinkles, blue circles under the eye. You know the drill. Well, no more!
But, "The Pearl" is not just a quick cosmetic solution. With long-term use, the formula will hydrate, protect, and de-age your eye area.Yup, it is one of those rare beauty products that has both instant and long-term results. Lovely stuff all around!
All in all, what a gem! The super cute podlike presentation, the lightness of the cream, the instantly visible results. So much to love in this one!
Best for Sensitive/Allergenic Skin: Tatcha The Indigo Cream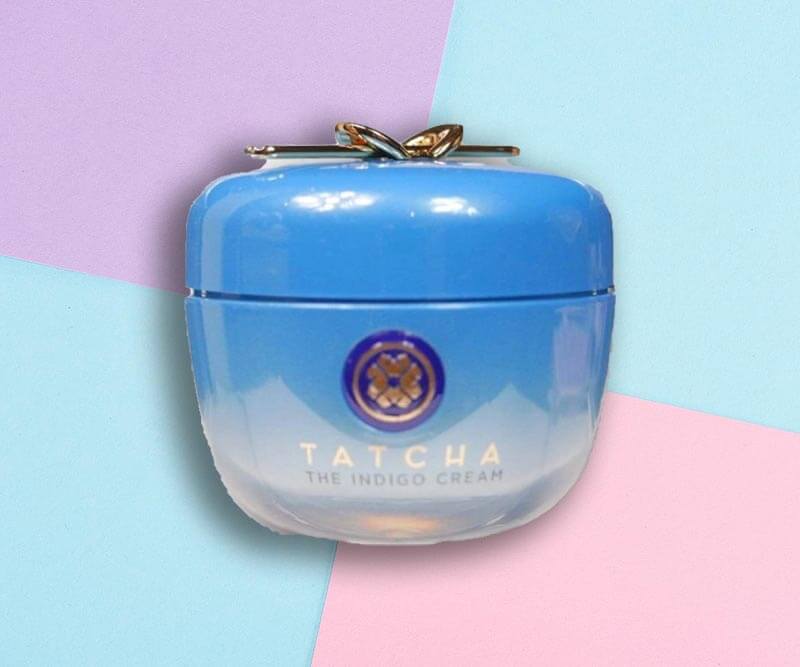 Rosacea, eczema, adult acne, and allergies are getting more and more common. And, as all women with sensitive skin know, finding a suitable moisturizer can be a royal pain.
Luckily, we have "The Indigo Cream" from Tatcha, a game-changer for people with extremely sensitive skin.
This magnificent 2-in-i Tatcha moisturizer both hydrates and heals your skin. Even if your skin has previously reacted violently to every cosmetic product out there.
From the very first application, your skin texture will feel firmer, smoother, and brighter. But, these are only the immediate effects. This beauty shows its true colors with long-term use. Over time, stubborn symptoms of rosacea, eczema, and adult acne will diminish entirely.
This Tatcha moisturizer comes with a Seal of Approval from the National Eczema Association. Yup, the anti-irritation effect of this Tatcha moisturizer is not just effective marketing. This stuff is officially approved by leading dermatologists.
To sum it up, for people constantly struggling with skin irritations, this is the one. It is luxurious, super soothing, and will last you a long time. A lifesaver!
Best Anti-Aging Moisturizer: Tatcha Ageless Enriching Renewal Cream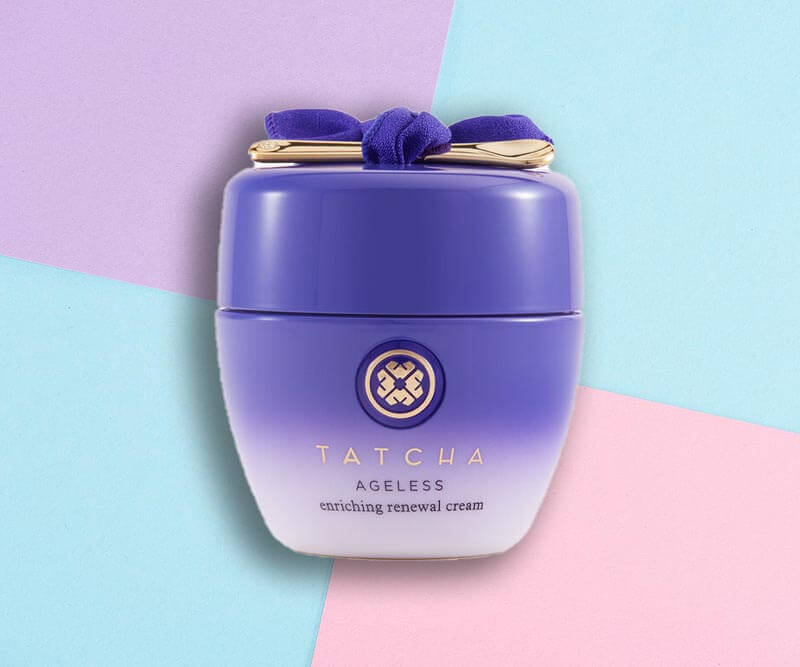 "Ageless Enriching Renewal Cream" is our pick for the best anti-aging Tatcha moisturizer. It is formulated with Peony and Gardenia fruit, two main ingredients responsible for the superb de-aging properties of this wonderful cream.
The product comes with the golden dosage spoon, just like "The Silk Cream". So, do not worry about wasting your precious lotion. You will know exactly how much you need to use for the whole face. When it comes to Tatcha, a little goes a long way, remember!
The cream itself is simply lovely. The super luxurious bottle and the heavenly scent leave a great first impression. And, it only gets better from there.
The cream feels nourishing and hydrating from the first application. It feels almost as if my face is resting on the most luxurious silk for the whole day. Super pampering stuff!
But, this is not your average luxury moisturizer. What really makes it worth the price is how effective the long-term results are. The cream effectively tackles all the common signs of aging at once.
So, what can you expect from long-term use? Reduced fine lines, visibly diminished pores, tighter skin texture. Sounds too good to be true? Well, in this case, it isn't.
Having this Tatcha moisturizer is as close as I have gotten to having a portable time capsule for my skin.
Best for Oily Skin: Tatcha The Water Gel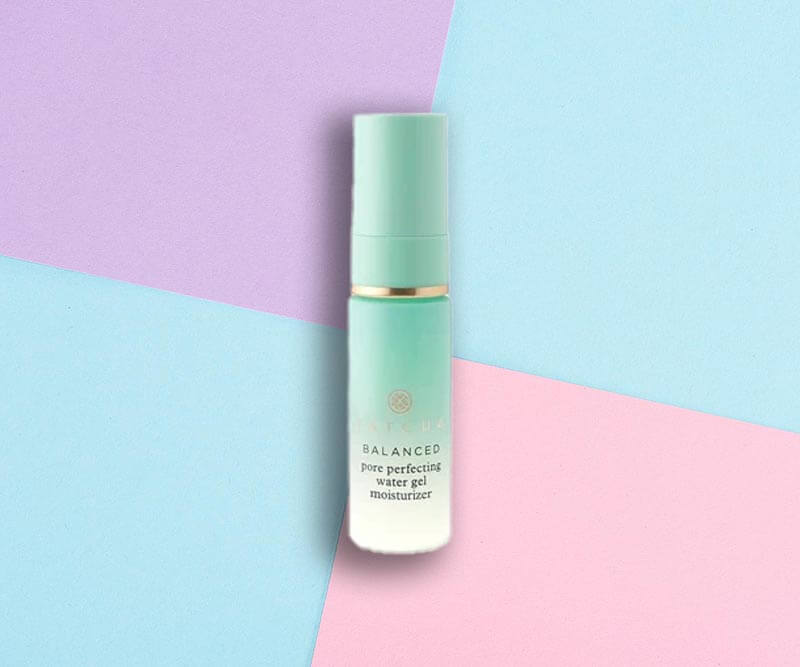 "The Water Gel" is the lightest Tatcha moisturizer out there. And, it comes with a unique twist. Gold, baby!
That's right, this gel cream contains a hint of 23-karat gold dust. And, it is not just a marketing trick either. The gold-infused formula really does give your face that extra little "oomph". That lovely radiance of health and luxury.
The super-lightweight nature of the gel makes it ideal for people struggling with oily skin. Commonly, oily skin is caused by hypersensitivity to various daily pollutants. Well, the Japanese-inspired formula of "The Water Gel" calms and soothes even the most sensitive of skin types.
And, it also creates a natural barrier for your skin, locking in hydration while also protecting your face from various irritants.
The bottle of "The Water Gel" is also worthy of highlighting. It is super compact, fitting perfectly in your purse.
So, should your face need a quick "glow up", why not treat yourself to a Tatcha moisturizing routine? The gel is so light that it can easily be used several times a day.
Balancing your skin asnd also getting a complimentary golden hue on your face? What's not to love!
Best for Very Dry Skin: Tatcha The Dewy Skin Cream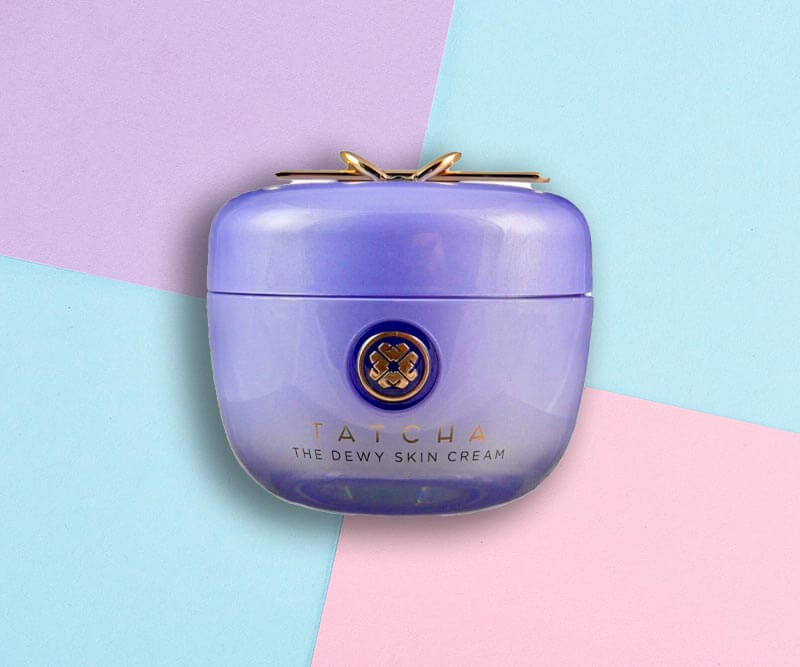 "The Dewy Skin Cream" is our pick for the best Tatcha moisturizer for very dry skin. It is quite simply the ideal fix for those annoying dry patches and redness.
Yes, an average moisturizer might also do the trick and mask your desert-inspired skin.
But, this is only a short-term solution. For a visibly healthy and radiant appearance, you need to moisturize your dry skin throughout. And, this is precisely where this Tatcha moisturizer shines.
The innovative formula does not only work on moisturizing the surface of your skin. No sir, this baby goes deep and actually LOCKS in all the precious moisture. What's the difference?
The look! If your skin is hydrated throughout, it shines and radiates and holds in moisture for a long time. You can even skip a day or two of using the product without losing that precious hydration and the beauty that comes with it.
In the long-term, this is a super budget-friendly investment for the health of your skin.
Time to say goodbye to parched skin once and for all!
Best for Combination Skin: Tatcha The Water Cream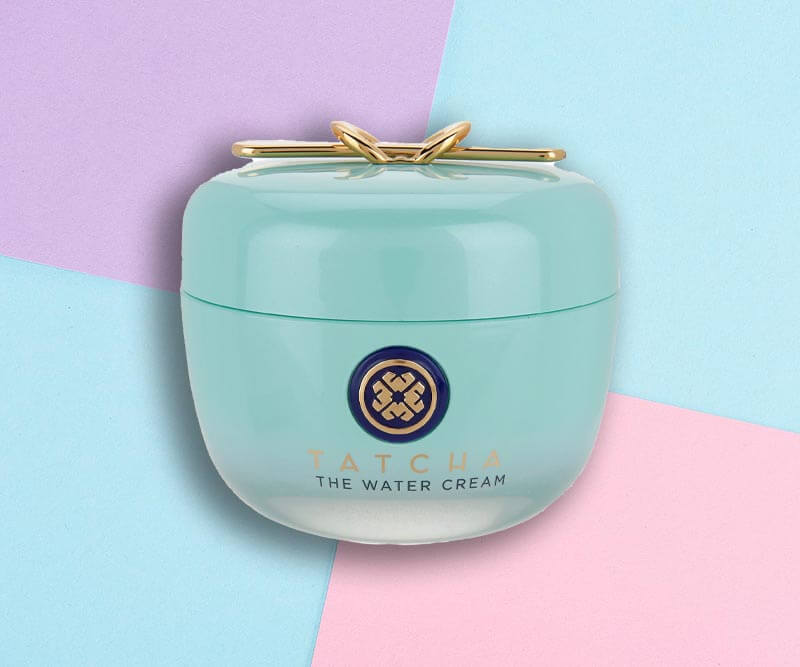 If you are new to the wonderful world of Tatcha moisturizers, start here. "The Water Cream" is arguably the most well-known product of the acclaimed Tatcha line-up.
It is also easily the most universal of all the Tatcha skincare products. Yup, this beauty is suitable for combination, oily, and dry skin types. And, it also comes with several anti-aging properties. Hits all the spots? You bet!
So, what makes this acclaimed moisturizer work so well? As with all the Tatcha moisturizers, this baby is inspired by traditional Eastern skincare secrets.
This Japanese-inspired formula works with your skin, not against it. It promotes natural skin turnover to clarify and de-age your skin, giving you that photoshoot-fresh look.
"The Water Cream" is one of the most well-performing luxury moisturizers out there. It is no wonder, then, that it comes with an Allure Readers Choice Award of 2023.
"The Water Cream" from Tatcha is a super solid choice for people looking to purchase their first luxury moisturizer. I'm gonna warn you though, there is no going back from this rabbit hole. Trust me, I know.
FAQ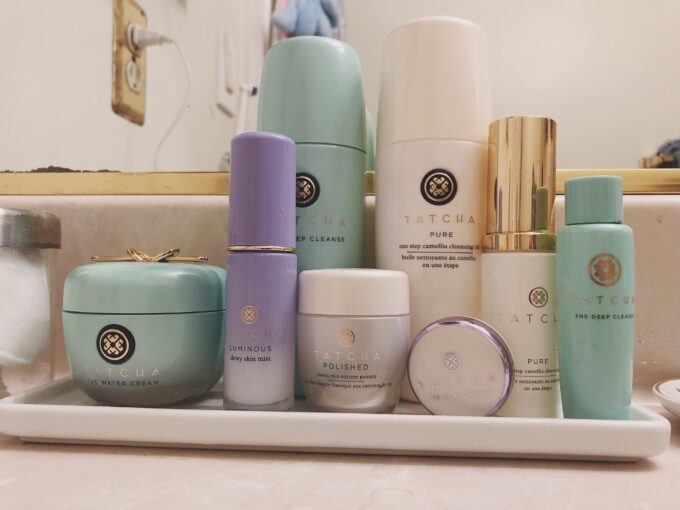 Is Tatcha cruelty-free?
Yes, Tatcha condones animal testing and is proudly 100% cruelty-free. You can enjoy all the Tatcha skincare products without compromising your ethics.
What is the Hadasei-3 complex?
The Hadasei-3 is a proprietary complex derived from Okinawa Red Algae, Akita Rice, and Uji Green Tea. These three Japanese superfoods go through a complex fermentation process to "unlock" their skin-healing properties. The result is Hadasei-3, the cornerstone ingredient used in all Tatcha products.
Are Tatcha moisturizers suitable for extremely sensitive and/or allergenic skin?
Yes, all Tatcha moisturizers are tailored following the official Japanese purity and safety standard. And, Japanese cosmetic standards are among the highest in the world.
You will find that several of the Tatcha moisturizers are developed specifically for extremely sensitive skin.
Conclusions
Tatcha has taken centuries-old Eastern skincare practices and adapted these beauty secrets for modern life. The results? An innovative skincare brand that honors time-tested traditions while also using the most cutting-edge advancements in dermatology. All to bring beauty-lovers skincare products that give you long-lasting solutions to various skin issues.
Tatcha believes in more than surface-level quick fixes. Their carefully cultivated formulas are designed to boost the natural health levels of your skin. And, your skin will thank you for this. How? By looking absolutely stunning.
Take a look at these amazing Tatcha products also: