One of the newest offerings from Make Up For Ever this spring is the Make Up For EverHD Cream Blush ($31, available here), a collection featuring 16 new cream blushes. What really stands out about these blushes is that Make Up For Ever has taken out the guesswork and pretty much did our homework for us! I received two of the shades at a press event but had to purchase three more shades, so you can be sure that I have a very honest opinion of these (they are obviously not very cheap)!
Encased in a black plastic case (which unfortunately attracts fingerprints like the NARS packaging!) the Make Up For EverHD Cream Blush are slim, compact, and travel-friendly. It is great to carry in your makeup bag, and its understated packaging doesn't scream makeup either (I don't know about you, but I feel self-conscious when I apply makeup outside my bedroom). It has a mirror inside that is the same size as the blush inside.
The pans are easily depot-able too, so you can fit it into your z-palette; its dimension is similar to the MAC blushes, so they will fit into your MAC palettes (with or without inserts) just as easily as well. With the MAC inserts, I used a double-sided tape to ensure that it doesn't move around too much.
The Make Up For EverHD Cream Blush formula features ingredients such as silicone oils, dry oils, and waxes which makes the blush easily blendable, long lasting and suitable for all skintones. The silica powders and synthetic mica creates a very beautiful cream-to-powder finish (see swatches), as well as a soft focus effect on the skin. The shades are all matte and if you prefer to have a little bit of a glow, you can always layer on your favourite blushes on top. This blush can be applied over your foundation and setting powder without disturbing the makeup underneath.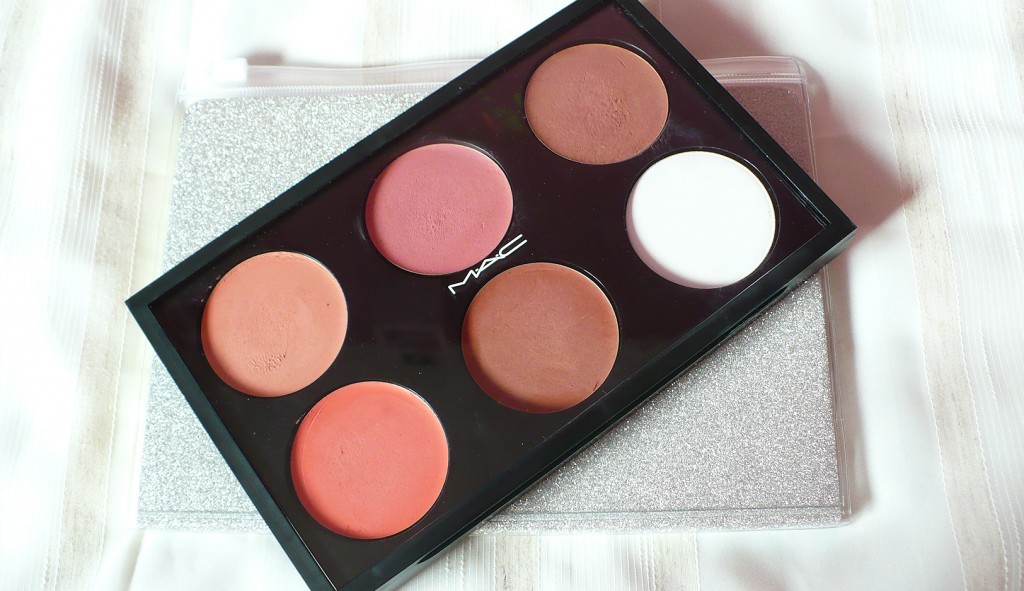 The Make Up For EverHD Cream Blush shade ranges are divided into several categories to suit different skintones. The shades that are in the 200 series will suit lighter skintones, 300 will suit those with light to light-medium best, 400 will be best for those with light-medium to medium, and the 500 features darker colours for medium to dark skintones. Of course, these are just general guidelines, and doesn't necessarily mean that they have to be followed. You don't have to memorize this list – I've seen the displays at Sephora which already separates the colours based on skintones. The shade 410 is a universal shade which will suit every skintone.
The Make Up For EverHD Cream Blush has a creamy, emollient texture, but dries like a powder (see swatches). The colours may look dupe-able but to my delight, they are just slightly different on their own, and I am definitely very happy with the colours I have. The shades I have are (colour description taken from Sephora):
225 – peachy pink
330 – rosy plum
335 – fawn
410 – coral
415 – light rust
If I have to pick just one shade, I think it would be #335 described as "fawn". This colour is slightly one of the deeper ones in the 300-family, and has a taupe-ish undertone that it would work as a contour colour just as well as a blush shade. The shade closest to it is #415 which has a much redder undertone.
You can also use these as a lip product, but I would caution that they will look very drying on the lips due to the powdery finish. Just something to keep in mind in case
Depoting the Make Up For Ever HD Cream Blush.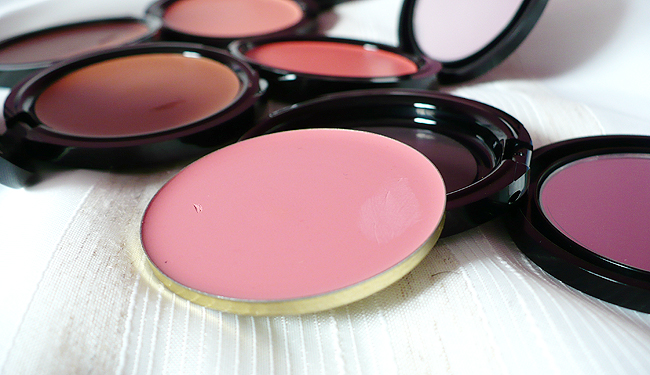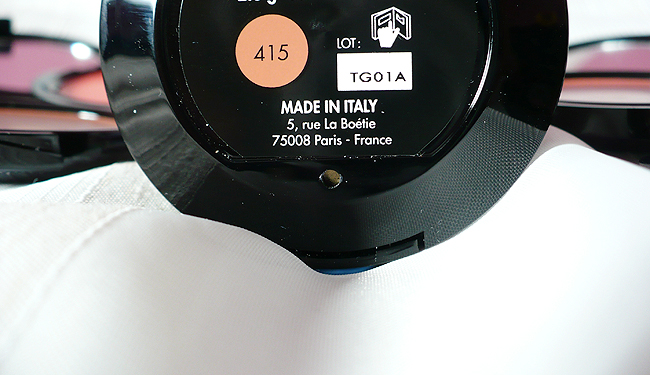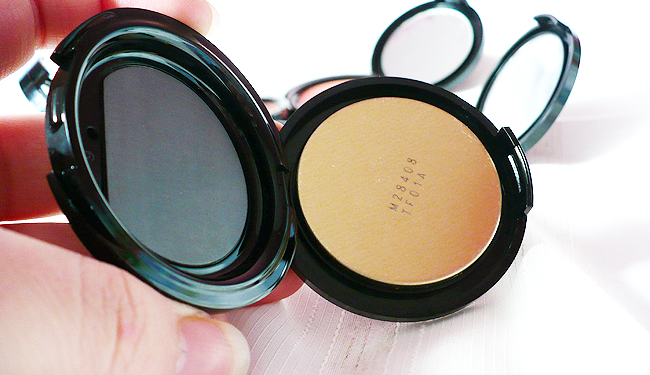 Make Up For Ever has made it so easy for us not only in terms of shade selection, but also to depot and change up/move around our favourite shades. There is a tiny hole at the back of the packaging which can fit a toothpick to push out the blush pan. The magnet is strong enough that these won't come loose on its own inside the pan, but should you feel like putting your favourite shades in an everyday z-palette, they have made it so hassle-free! It is also easy to peel of the magnet at the back if you'd like to.
The Make Up For EverHD Cream Blush is a collection that hits all the right notes when it comes to everything there is to love about blushes! Variety of colours? Check. Pigmentation and finish? Check! Longetivity, and formula? Check, and check! Featuring a very beautiful cream-to-powder finish, as well as texture that has a soft focus effect on the skin, this is the collection that I've been saving up money for! There is so much to be liked about this product that I went back and purchased three more shades which says quite a lot about how much I love them! The colours may look dupe-able but to my delight, they are just slightly different on their own.
What do you think of the Make Up For EverHD Cream Blush offering? Will you be picking them up? What's your favourite shade? Share with us in the comment section below!
---
Disclaimer:
This post features product(s) provided for editorial consideration. All opinions are my own. For more information about my review policy, please
click here
.
---