When I first got into makeup, I had no idea how to use bronzers. What I did know is that I wanted to look like a sun-kissed babe all through the year. So, I went for it. Hard and heavy.
Best Bronzer Powder
Best Bronzer Stick
Best Cream Bronzer
Don't Miss
NARS Bronzing Powder – Laguna (diffused brown with golden shimmer)
FENTY BEAUTY BY RIHANNA Match Stix Shimmer Skinstick COLOR: Starstruck – iced-out pearl
Milk Makeup Bronzer Blaze
Laura Mercier Matte Radiance Bronze 02 Baked Powder for Women, 0.26 Ounce
Best Bronzer Powder
NARS Bronzing Powder – Laguna (diffused brown with golden shimmer)
Best Bronzer Stick
FENTY BEAUTY BY RIHANNA Match Stix Shimmer Skinstick COLOR: Starstruck – iced-out pearl
Best Cream Bronzer
Milk Makeup Bronzer Blaze
Don't Miss
Laura Mercier Matte Radiance Bronze 02 Baked Powder for Women, 0.26 Ounce
During those first months of my bronzing career, I was obsessed. I wore way too much bronzer every single day. In my mind, I was THE golden-skinned Californian beach queen. In reality, I looked more like a spicy Dorito. Cringe to the max!
I still use bronzers. Daily. Except now I know what I am doing.
Despite popular belief, you should not use a bronzer to achieve a strong fake tan. If you want to go for a heavily tanned look, using self-tanners is your best bet.
Still, bronzers can effectively be used to give you a SLIGHTLY tanned look.
As long as you choose bronzers that compliment your natural skin tone, the results will be beautiful. After all, a healthy glow with a touch of shimmer will compliment any face.
To help you avoid the mistakes I made, I put together a list of the best bronzers available at our lovely Sephora. I kept the selection as varied as possible. And, not to toot my own horn, but I think I did a good job.
So, whether you are a vegan, a beauty-cheapskate, or a total bronzer-novice, this list will have a product for you.
These are the 10 best bronzers at Sephora:
1. Best Bronzer Powder at Sephora: NARS Bronzer Powder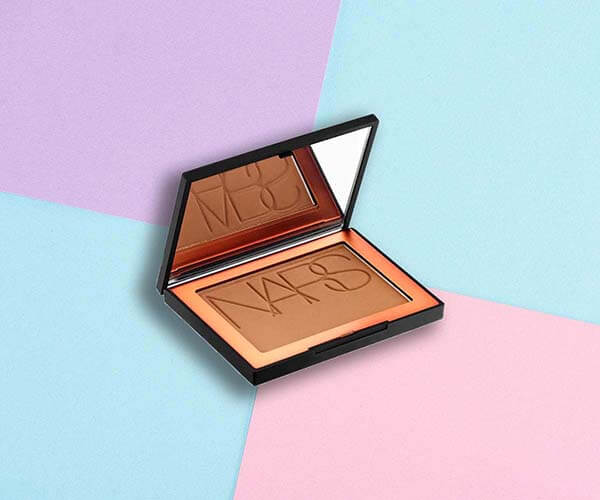 I'm going to kick things off with a personal favorite of mine.
I have tried my fair share of powder bronzers, yet I always find myself coming back to this cutie.
It is, quite simply, the best fit for my lifestyle. I wear bronzer daily, all year round. So, best believe that I need something that will last, give me value-for-money, and also looks good. Well, this bronzer gets a 10/10 in all these departments.
It perks up my face with a natural golden glow, yet never overdoes it.
Did I just fly in from a tropical vacation? What kind of vitamins am I taking?
I often hear questions like this. So, not only does this stuff wear super well, but it also gives me a very natural finish. And, trust me, finding a bronzer that does both is not an easy feat.
This bronzer is also wallet-friendly as it will last you a ridiculously long time. I can easily get half a year of use out of it.
And, don't forget, I use bronzer daily!
In my book, NARS Bronzer Powder has set the gold standard for all other bronzers.
2. Best Bronzer Stick at Sephora: FENTY BEAUTY by Rihanna Match Stix Shimmer Skinstick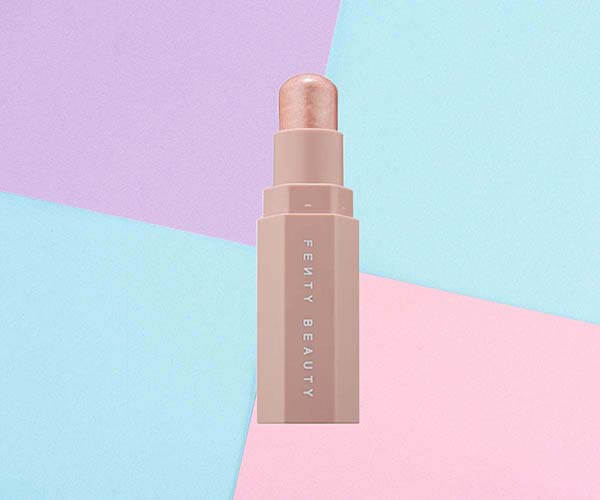 Rihanna has dominated pop culture for over a decade. Still, there were some (reasonable) doubts when she decided to introduce Fenty Beauty, her cosmetics brand. After all, we have seen our fair share of beauty duds launched by celebrities (remember Kardashian Beauty, anyone?).
But, Rihanna has delivered, Fenty Beauty is the real deal.
In fact, TIME Magazine rated it as one of the best inventions of 2017. And, for a beauty company, this is huge.
So, what makes this brand so acclaimed? DIVERSITY! They literally have something for all skin tones.
This "Skinstick" from Fenty is an ideal example of this. It comes with a whopping 15 shades available. So, if you have previously struggled with finding bronzers suited to your complexion, look no further. You WILL find an ideal match from Fenty Beauty.
But, a wide selection alone won't cut it. We want our bronzers to walk the walk too.
Well, the "Match Stix Shimmer Skinstick" doesn't just walk, it STRUTS on a Parisian catwalk.
It is an ideal bronzer to play around with. Blush, enhance, highlight, paint your house for all I care. You can do it all with this beauty.
Longevity? All-day, easy.
I do warn you, though, all the shades come with a shimmer fnish. Make no mistake, all the tones look natural and beautiful. Still, if you want an entirely matte look, there are better options on this list.
3. Best Cream Bronzer at Sephora: MILK MAKEUP Matte Bronzer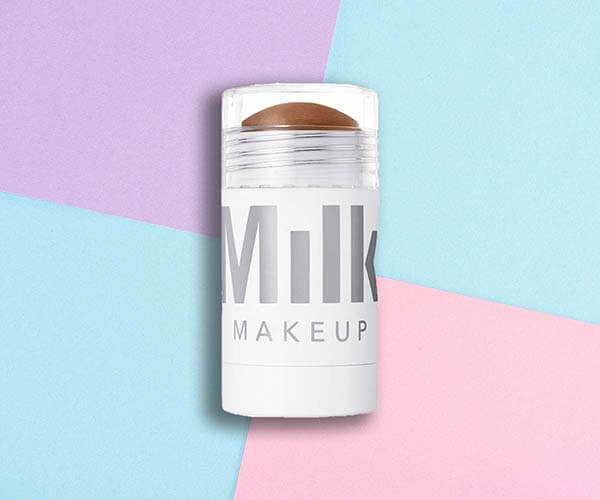 When compiling this list, I had a clear goal in mind. A goal is to make sure that all people leave satisfied.
You have never used a bronzer before? Great, I'll test and find something ideal for you. Do you want something that is not only effective but also uses a fully green formula? Time to get testing and find the best nature-friendly bronzers out there.
This led me to "Matte Bronzer" from MILK MAKEUP. An acclaimed bronzer that is gluten-free, cruelty-free, and also 100% vegan. Yup, this is as clean as they come.
So, if Mother Nature is a priority for you, go for either this one or the "All-Over Face Color" from bareMinerals.
"Matte Bronzer" is easily buildable, blendable, and can be used as a contour powder as well. Plus, that creamy texture is to die for! Applying this feels like being touched by a thousand feathers. Just lovely stuff.
To summarize, performance-wise, this is a hit product.
My only concern is the lack of shades. You see, "Matte Bronzer" only comes in 2 shades. And, considering that it is among the very few GOOD 100% vegan bronzers, I would like a bit more variety.
So, fingers crossed that they will be bringing out more shades soon.
4. Laura Mercier Matte Radiance Baked Powder Compact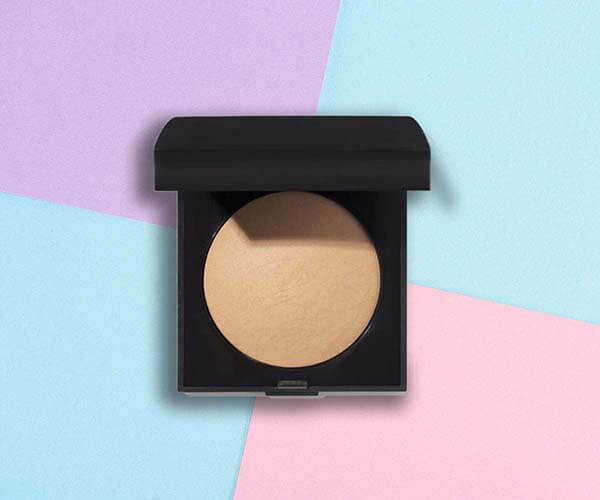 I use a bronzing powder year-round, remember. Well, for those of you in colder climates, dry and sensitive skin is probably an all too familiar concern. If that is the case, this bronzer from Laura Mercier would be a great go-to.
Not only does it provide a beautiful, healthy-looking finish, but it also hydrates and softens your skin.
Ingredients like Jojoba oil and Vitamin E also make this a great choice for acne-prone skin. I am unfortunately well too aware that not all bronzers are friendly with sensitive skin. Well, luckily, this baby from Laura Mercier plays well with even the most stubborn of skin.
Also, this has become my go-to for trying different looks. I can conduct contouring experiments and try both various daily vibes and more fuller evening looks. Also, what a great eye shadow!
All in all, the versatility alone makes this a worthy addition to our list. Definitely worthy of checking out.
5. Too Faced Chocolate Soleil Matte Bronzer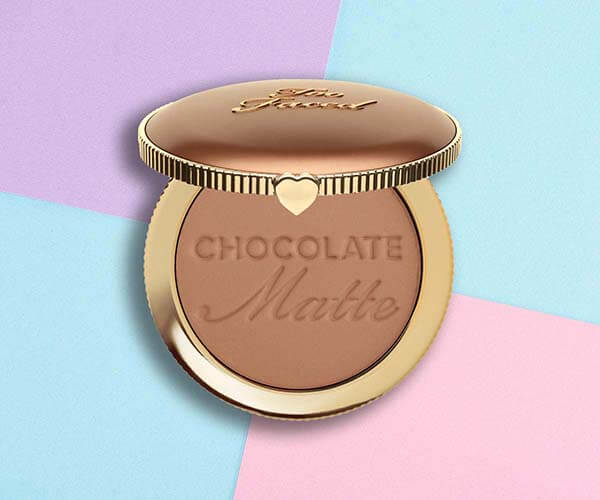 A chocolate-inspired bronzer that is also an Allure Best of Beauty award winner? If this product from Too Faced is as good as it sounds, I am in for a treat.
Still, cocoa powder and bronzer in the same sentence make me think of…Oompa Loompas. So, let's see. Will I look like a cartoon character or a sun-kissed queen?
First things first, this stuff smells heavenly. This bronzer is infused with 100% real cocoa powder. And, what can I say, this is exactly what the "Chocolate Soleil Matte Bronzer" smells like. Divine stuff!
But, there is more to this bronzer than good smell. For one, it is one of the most subtle bronzers out there. So, a super solid choice for a lighter skin tone.
Fairer skin usually does not play with shimmer that well. And, "Chocolate Soleil" gives you a healthy, matte finish without making your face look oily. Something that is unfortunately common to many low-quality bronzers.
So, to sum it up. Nope, I did not end up looking like an Oompa Loompa. Quite the opposite. The end result is super natural.
6. tarte Amazonian Clay Waterproof Bronzer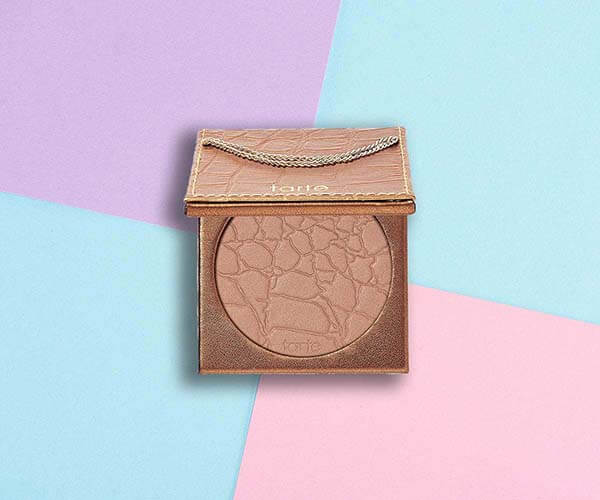 If something has "waterproof" in its name, best believe that I'm gonna test it. This is exactly what I did. How did I do it? Glad you asked.
I had a sweat-heavy 2-hour workout followed by a sauna session. In full-face make-up. Is this reasonable? Nope. Still, I was determined to fully test the staying power of this bronzer.
And, it passed the test with flying colors. After my session, everything still looked solid. Not a hint of streaks or runny patches, which is definitely impressive. Especially considering that I purposely put it through hell.
Judging from the online reviews, the "Amazonian Clay" also seems to be among the top choices for women with oily skin. This is due to ingredients like mineral pigments, proven to aid in restoring skin balance.
To sum it up, the name says it all. "Amazonian Clay Waterproof"…sounds impressive. And, it does not disappoint. Without a doubt, one of the most long wearing bronzers on the market.
7. bareMinerals All-Over Face Color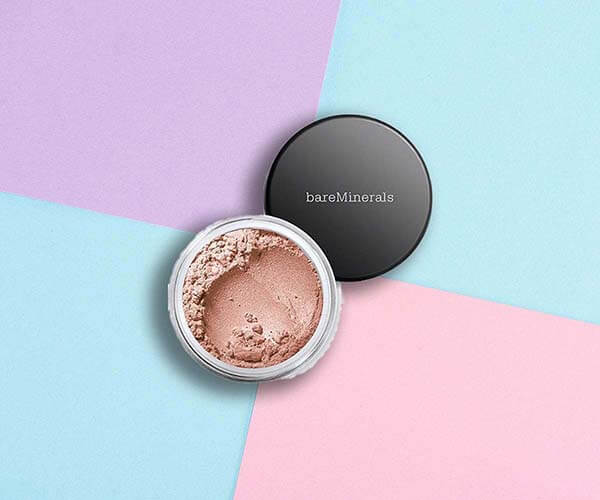 To put it bluntly, I love bareMinerals. Some of their products have become permanent fixtures in my beauty roster. For example, their liquid foundation is quite high on my all-time list.
So, high expectations for their bronzer? Natürlich!
But, before we proceed, allow me to introduce you to why I rate this company so highly.
First off, bareMinerals is super green. They mainly use mineral ingredients (duh!) in all their products. So, goodbye to petrochemicals, synthetic dyes, and synthetic fragrances.
Plus, the brand fully condones all animal testing. For all you nature lovers (respect!), bareMinerals is a super solid choice. You can enjoy high-quality skincare without compromising your ethics.
The bronzer itself? Light, light, light! And, I mean that in the best way possible. So many bronzers are tough on sensitive skin.
Not this one. You really FEEL that this stuff is all-organic.
So, hear me out, girls with sensitive skin. BareMinerals is your best bet for a sun-kissed glow that will not come with a side of a nasty pimple or a rash.
8. FENTY BEAUTY by Rihanna Sun Stalk'r Instant Warmth Bronzer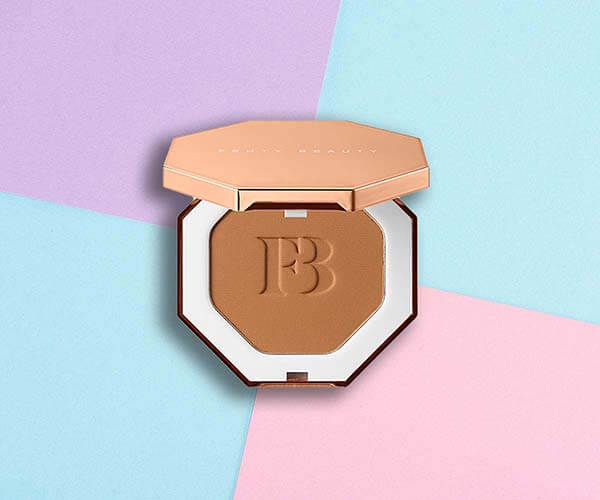 As much as I adored the glittery stick from Fenty Beauty, sometimes you want a classic powder bronzer. Luckily, Rihanna has us covered. Fenty Beauty also has a powder bronzer available. And, spoiler alert, it rocks!
It is not a coincidence that the brand is represented with 2 bronzers in this list. Yup, it is that good.
The "Sun Stalker" comes in 8 shades. Each color is carefully developed to bring out the warmth and glow in all skin tones.
I tried the "Private Island", the light to medium shade. And, love at first application! Why? Well, for one, this stuff blends almost seamlessly. Seriously, it feels almost buttery upon application.
All good and well, but how does it look and last? Luckily, it performs like a champ!
The name "Sun Stalker" should give you a hint of what to expect. An island-tinged slightly tanned matte finish that looks very natural.
Durability is also out of this world. I happened to test it on a wet and windy day. And, lo and behold, everything was still on point at the end of the day.
Did the "Sun Stalker" stalk her way into my heart? Sure looks like it!
9. Sephora Collection Bronzer Powder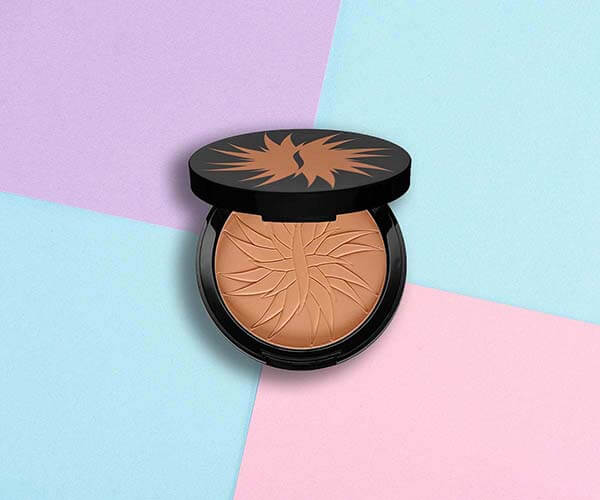 A bronzer from our very own Sephora.
And, just as the Hoola Matte Bronzer Mini, this beauty offers excellent value-for-money.
There are some key differences, though. For one, the "Bronzer Powder" from Sephora offers more choices. "Hoola Matte" had only 1 shade, this has 4.
Plus, there is an option of choosing either a matte or a shimmer finish.
I tried the "Los Cabos", the medium shade. And, all things considered, I loved it.
This baby is easily blendable, applies evenly, and has a super soft texture. The finish? Natural, subtle, yet noticeable. Ideal for all-year use.
So far, so good.
In the longevity department, however, there are some slight issues. It does not last as long as some other bronzers on this list. Luckily, there is a simple fix for this. Just use a quality setting spray and you will still get a full day of wear from "Bronzer Powder".
All in all, this beauty from Sephora Collection would make for a great entry-level product for people new to bronzers.
Affordable, cruelty-free, and easy-to-use. Hard to go wrong with this one.
10. Benefit Cosmetics Hoola Matte Bronzer Mini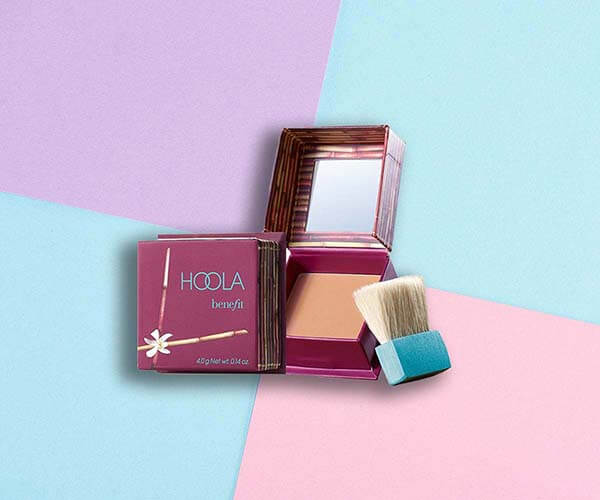 This Bronzer from Benefit Cosmetics is the cheapest one on this list. It is currently available for a ridiculous $23 on Sephora. Does this mean that the quality is below par?
Nope! In fact, for women with fairer and lighter skin, it is one of the best bronzers available. So, all you Nordic girls, your weather might be as nice as a wet sock. But, at least you do not have to spend a ton on bronzing powders.
Yup, despite the laughable price, Hoola Matte Bronzer Mini has a lot going for it.
For instance, this baby stays put incredibly well. On my face, this stays a lot better than "Soleil Glow" from Tom Ford, which goes for $70. Go figure.
So, in short, this bronzer performs up to par with the best of them. It is easily blendable, offers great coverage, and gives a natural-looking finish. Plus, it plays super well with fair skin types. So, where is the catch?
Well, Benefit Cosmetics is not cruelty-free/vegan. And, in an era where the environment is a #1 priority, this could possibly put off many beauty enthusiasts from Benefit Cosmetics.
This, of course, is entirely understandable. Still, for people looking for a bang-for-your-buck deal, this is one of the best bronzers available.
Common questions regarding bronzers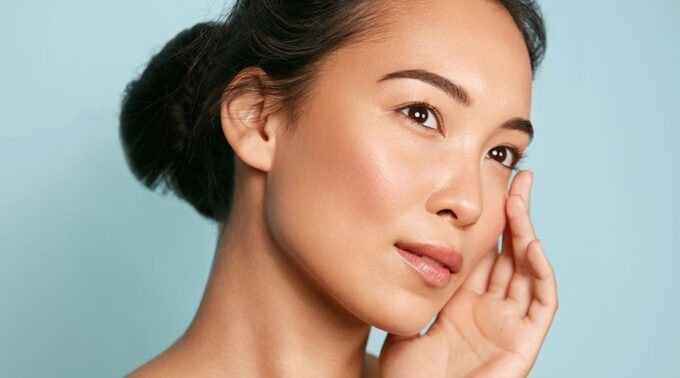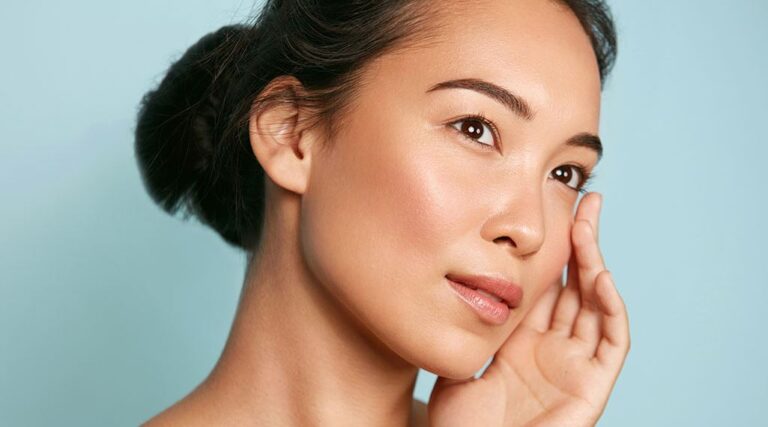 What is the difference between bronzing and contouring?
Contouring is about playing with shadows on your face. Done correctly, contouring can enhance facial features you like while hiding the ones you don't like.
Bronzing is all about adding warmth to your skin tone. Using bronzer correctly will give your face a healthy, slightly tanned glow.
Are there bronzers for all skin tones?
Yes. There is a high-quality bronzer available for every complexion. You just need to know how to choose. This is where I need to give a shout-out to Fenty Beauty. Their bronzers are not only elite-quality but also have a remarkable shade collection.
What color bronzer should I choose?
Shade selection will be the difference between looking like a burned potato chip (me back in the day) or having a vibrant, golden glow on your face.
As a general rule, you should go for a color that is one or two shades darker than your natural skin tone.
Can bronzers be used without foundation?
Sure. However, if you are skipping foundation entirely, make sure to choose a bronzer that is infused with skin hydrating ingredients.
Take a look at these bronzers available on Amazon right now: