I am not being dramatic when I say that moisturizing is THE cornerstone of all beauty routines. And, the cornerstone of all beauty stores is Sephora. So, in this review, we decided to put the two together and cover all the very best moisturizers at Sephora.
Normal Skin
Combination Skin
Oily Skin
Dry Skin
La Mer The Moisturizing Soft Cream, 1 Ounce
TATCHA The Water Cream | Oil-Free, Optimal Hydration Moisturizer For Pure Poreless Skin, 50 ml | 1.7…
belif The True Cream Aqua Bomb | Rich yet Weightless Face Moisturizer for Combination to Oily Skin |…
Youth To The People Adaptogen Deep Moisture Cream – Calming + Hydrating Face Cream with…
Normal Skin
La Mer The Moisturizing Soft Cream, 1 Ounce
Combination Skin
TATCHA The Water Cream | Oil-Free, Optimal Hydration Moisturizer For Pure Poreless Skin, 50 ml | 1.7…
Oily Skin
belif The True Cream Aqua Bomb | Rich yet Weightless Face Moisturizer for Combination to Oily Skin |…
Dry Skin
Youth To The People Adaptogen Deep Moisture Cream – Calming + Hydrating Face Cream with…
Whether you are a man, a woman, a senior, or a teenager. A good moisturizer is a must! That is if keeping your skin healthy and nourished is a priority to you. And, if you are reading this, I suspect that this might be the case.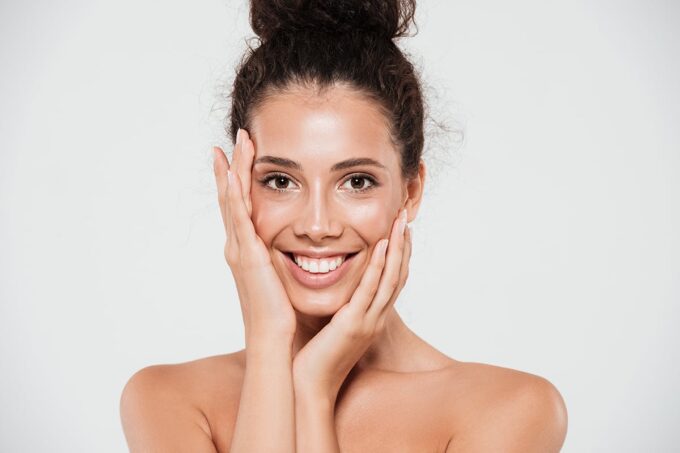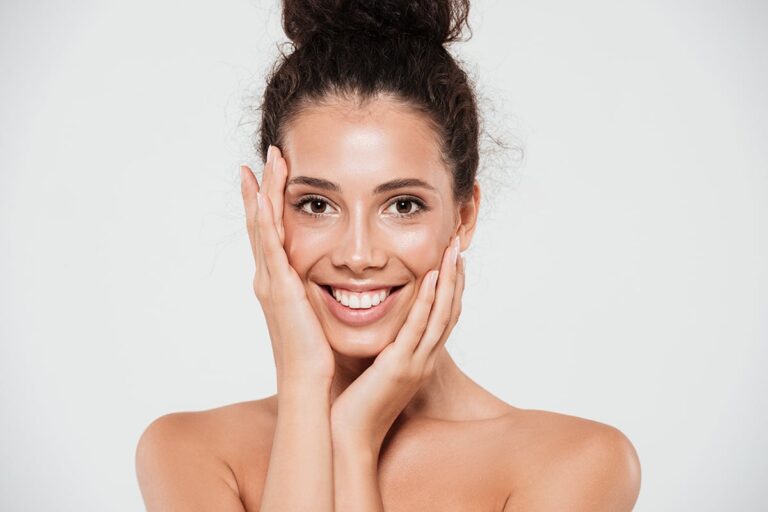 I could talk about moisturizing for hours, but let's keep this short for today.

Choosing a suitable moisturizer for your skin does not have to be a daunting task.
As long as you know your skin type, you will find a myriad of options on the market.

When it comes to beauty, Sephora is a tried-and-true option for finding the best of the best. So, The Fantasia took it upon itself to compile a list of the best moisturizers available on Sephora.

These elite-level moisturizers will not only perform the basic task of keeping your skin hydrated. They will also improve the elasticity, structure, and the complexion of your skin. Some of the moisturizers on this list even come with innovative anti-aging formulas that will slow down Father Time itself.

Are you excited? I know I am.

These are the best moisturizers at Sephora:
Best for Normal Skin: La Mer The Moisturizing Soft Cream


Let's start our list with a bang. "The Moisturizing Soft Cream" by La Mer is called the best moisturizing cream of all-time by many beauty enthusiasts. Is it worthy of all the hype? In short, yes.

Not only does it function as a best-in-class moisturizer, but it also has several fantastic anti-aging properties. Begone, wrinkles!

La Mer is also often praised by celebrities. For instance, it is the fountain of youth for the one and only Mick Jagger.

Celebrity approval, anti-aging properties, great texture, wonderful fragrance. "The Moisturizing Soft Cream" has it all.
The only downside? The price.

But, trust me on this one. If there ever was a moisturizer worthy of an occasional splurge, this would be it.
Best for Combination Skin: Tatcha The Water Cream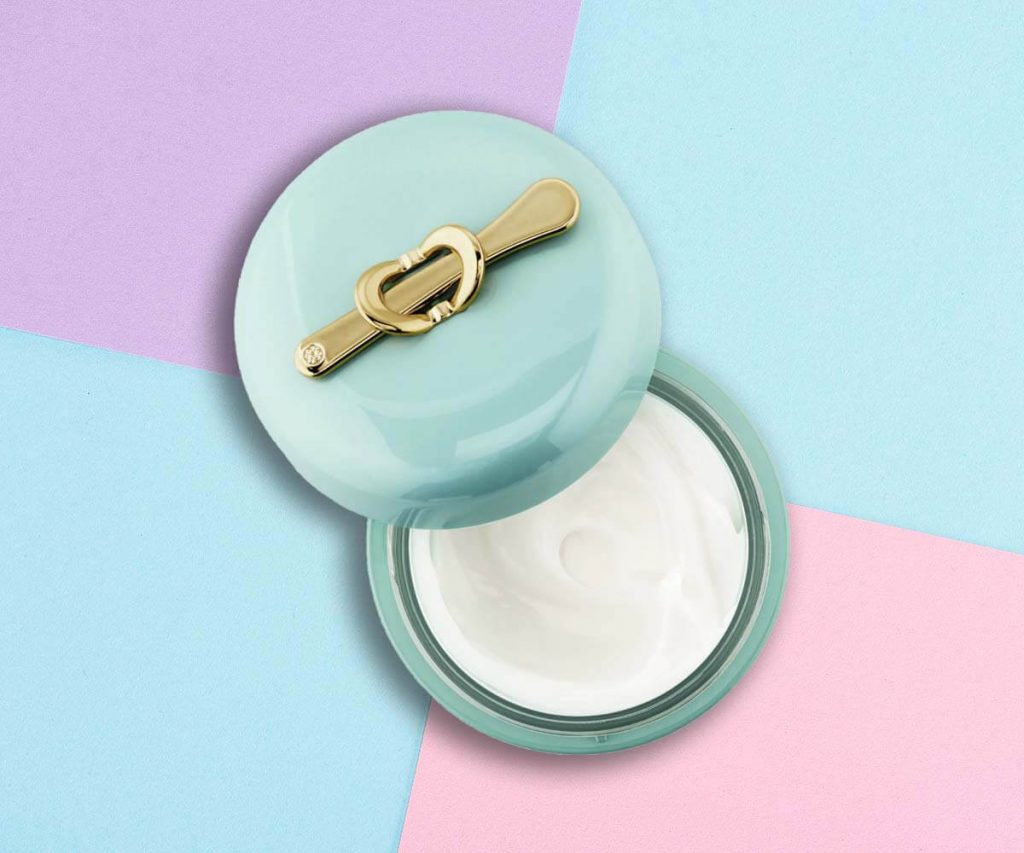 Hundreds of years of Asian beauty secrets are bottled in one gorgeous tube.
The key ingredients in this cream are Japanese Wild Rose and Japanese Leopard Lily.
Both these plants were historically used by geishas, the iconic symbols of Asian beauty, to keep their appearances flawless.
For those of you with bipolar skin that switches between being super oily and sandpaper dry, this is a great cream. It absorbs quickly and starts working with your skin almost immediately. Expect a luminous, soft-feeling, and a slightly tightened skin after use.
This baby is also both cruelty-free and vegan. So, you can enjoy pampering your skin without any qualms for the environment. A winner in my book!
Best for Oily Skin: Belif The True Cream Aqua Bomb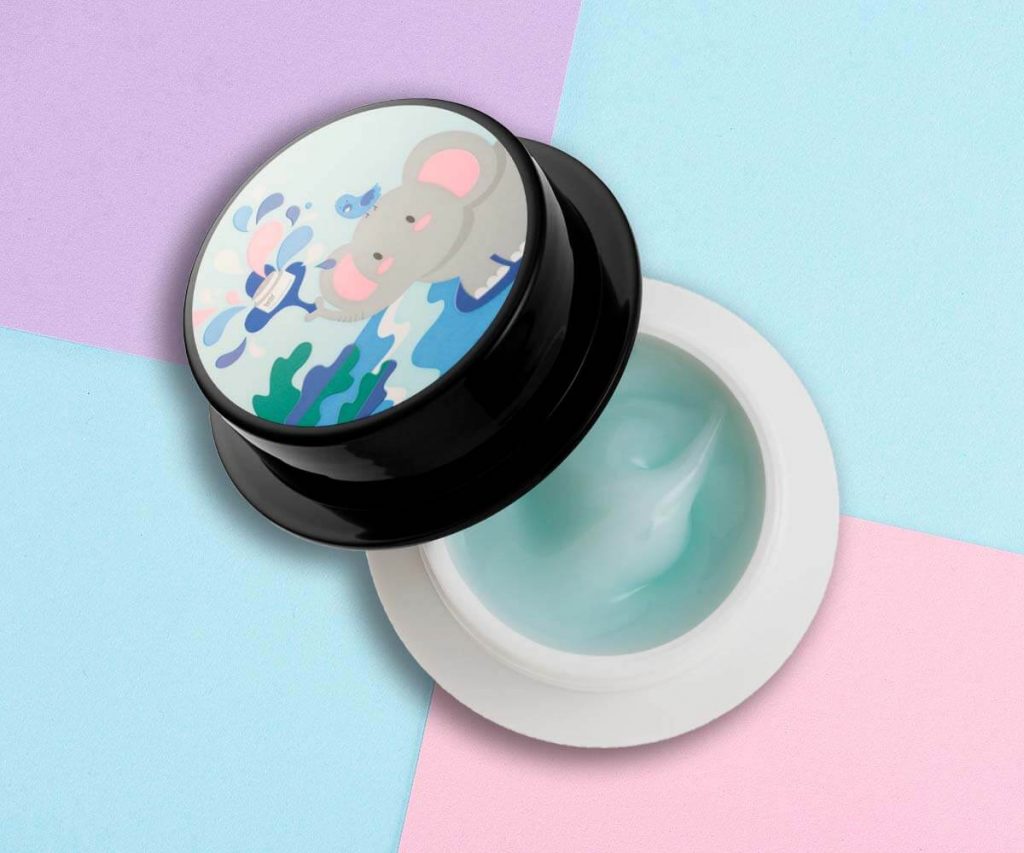 What do you do with oily skin? Moisturize, moisturize, moisturize! Seems counterproductive?

It isn't. In most cases, oiliness is caused by your skin being rebellious about not being nourished enough. And, for instantly replenishing your parched skin, "The True Cream Aqua Bomb" is a great option. The gel does exactly as the name suggests. It "bombs" your skin with hydration.

Sounds aggressive? Quite the opposite.
The gel is extremely lightweight in texture and absorbs immediately, nourishing even the oiliest skin. Your skin will both look and feel extremely hydrated. And, all this without a hint of that greasy and heavy feeling that so many department store moisturizers give you.

Oh, one more hint! This aqua bomb plays with acne-prone skin extremely well.
In fact, it has several anti-acne ingredients. So, for those with acne-prone skin, this moisturizer could well become a staple of your beauty routine.
Best for Dry Skin: Youth To The People: Adaptogen Deep Moisture Cream with Ashwagandha + Reishi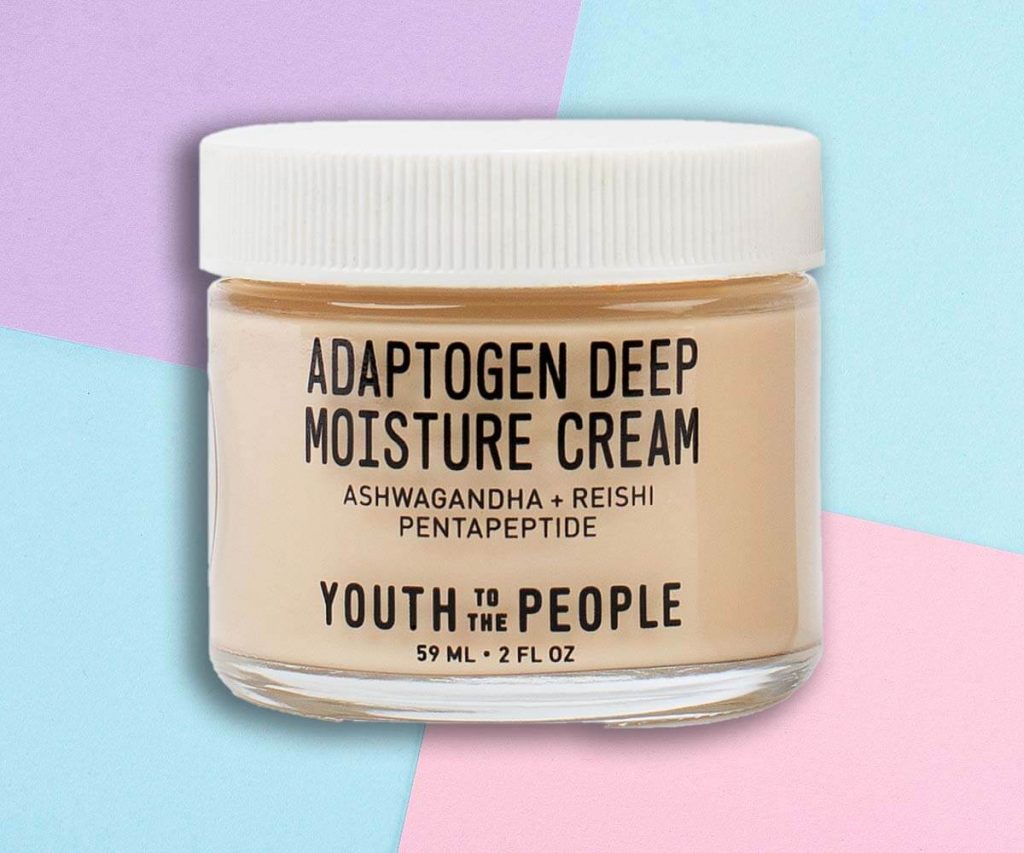 If you are anything like me, you know the feeling of desert-skin all too well.
Flakes, dullness, redness, itchiness. You know the drill. Especially during the colder months.

To combat the sandpaper-skin, a good moisturizer is a must. That leads us to "Adaptogen Deep Moisture Cream", a perfect fit for the most stubbornly dry skin types.

This detoxifying cream absorbs to the skin fast and the results are nearly immediate.
Yes, even severely dehydrated skin can become an "overnight success" by using this moisturizer.

In addition to generally healthier skin, this cream will give you another lovely side-effect. A glow! A beautiful, radiant glow!
I guess this is how your skin thanks you for finally giving it the nourishment it needs.
Best Nighttime Moisturizer: Erno Laszlo Hydra-Therapy Memory Sleep Mask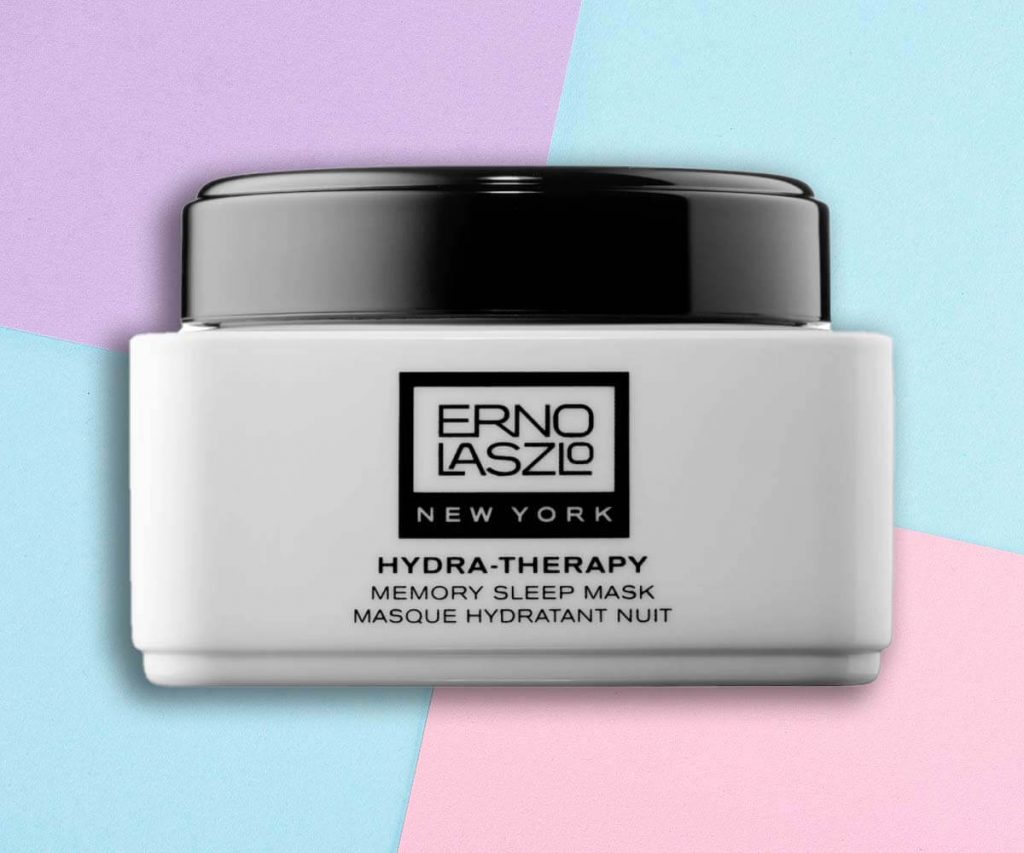 Some of us are lazy. I know I am. I want to keep my routine as simple as possible. And, for people like me, "Hydra-Therapy Memory Sleep Mask" is a near-perfect moisturizer. Why?

Well, because it puts in the hours while you sleep. That's right. Rub the cream in, grab a blanket, fall asleep. Voila! By morning, your skin will feel as new. Expect a well-hydrated, soft, porcelain-like look. And, not a hint of greasiness!

From my experience, most night creams tend to be unpractical. They are quite thick, heavy, and take a while to absorb. This can leave a considerable mess on your pillow.
With the Erno Laszlo mask, such worries are in the past. This baby is very light in fragrance and feels as soft as a pillow.

10/10 product for people who prefer a nighttime moisturizer!
Best Cruelty-Free Moisturizer: Belif Peat Miracle Revital Cream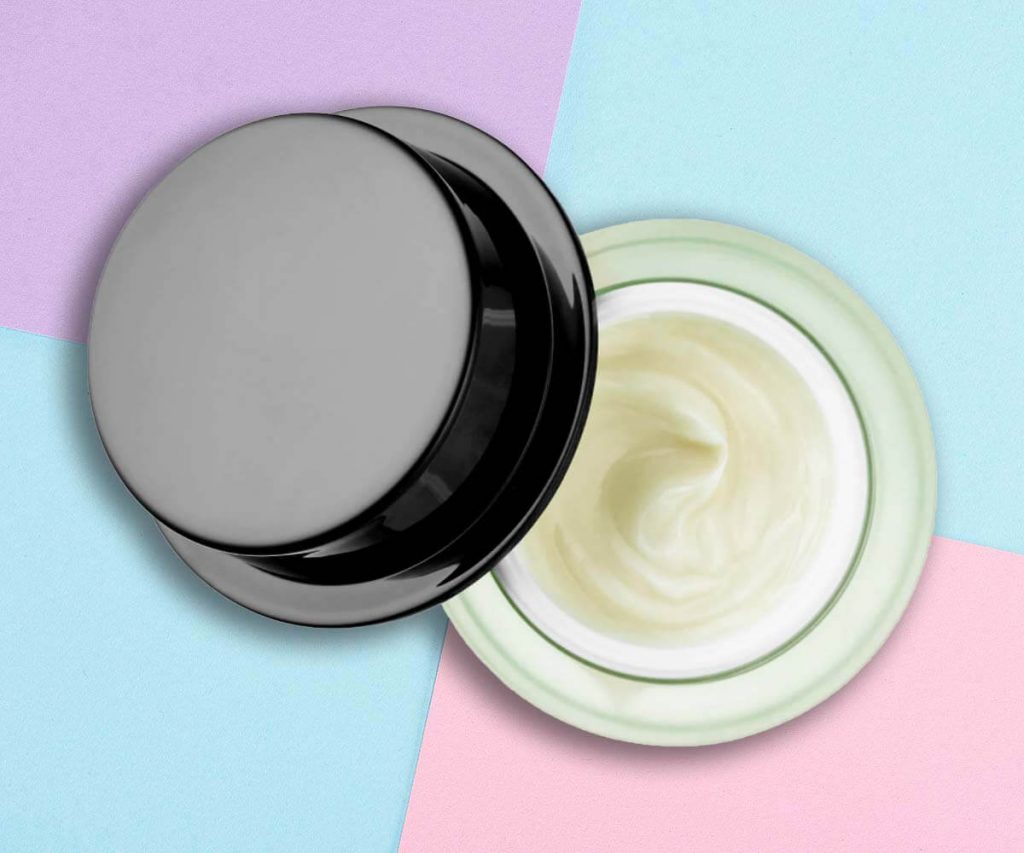 Over 80 different herbs are used in the creation of the mineral-rich peat extract used in this cream. This extract is responsible for the almost magical effect this moisturizer has on your skin.

Let's run some numbers. 9.28% improved skin turnover. 9.48% more refined skin texture. 13.89% increased skin elasticity. These are the results of the clinical trials.
Numbers don't lie. You will get guaranteed results from using this cream!

Another major benefit? Like several other moisturizers in this list, the "Miracle Revital Cream" is a "Clean at Sephora" product.
So, you can enjoy having smooth and healthy skin without feeling any qualms about hurting mother nature.

Stay green, baby!
Best Hypoallergenic Moisturizer: Farmacy Honey Savior All-in-One Skin Repair Salve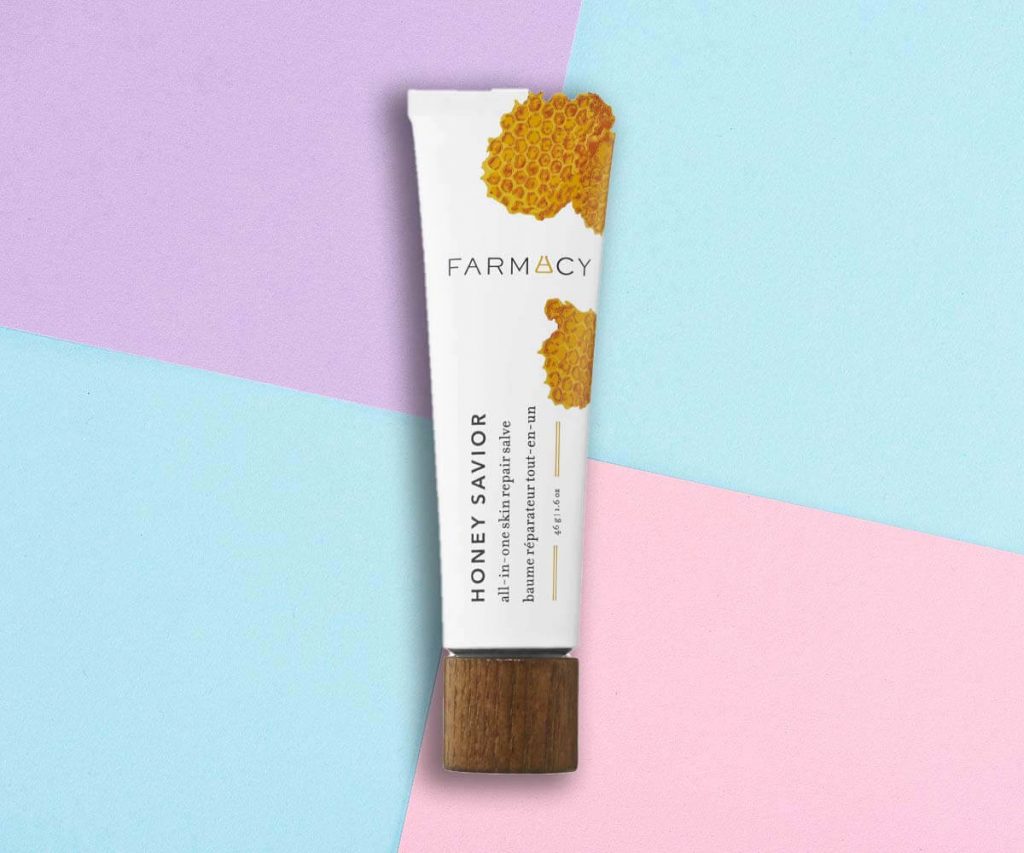 I consider "Honey Savior" by Farmacy the best emergency-level moisturizer out there.

Eczema, severe acne, cracked skin. If you are an occasional sufferer of conditions such as these, then this moisturizer might be the one to break the curse once and for all.
For centuries, honey has been known for its skin-healing properties. And, this cream makes full use of this fantastic ingredient.

The raw honey provides instant nourishment to extremely irritated skin, giving it an overnight makeover. But, the benefits of the salve go further than handling emergencies. It can easily be used as a part of a daily routine as well.
Daily use of the "honey savior" can make 2023 your best skin-year yet!

Goodbye pimples, redness, and eczema. I will not be missing you in the slightest.
Best for Exfoliation: Kate Somerville ExfoliKate Glow Moisturizer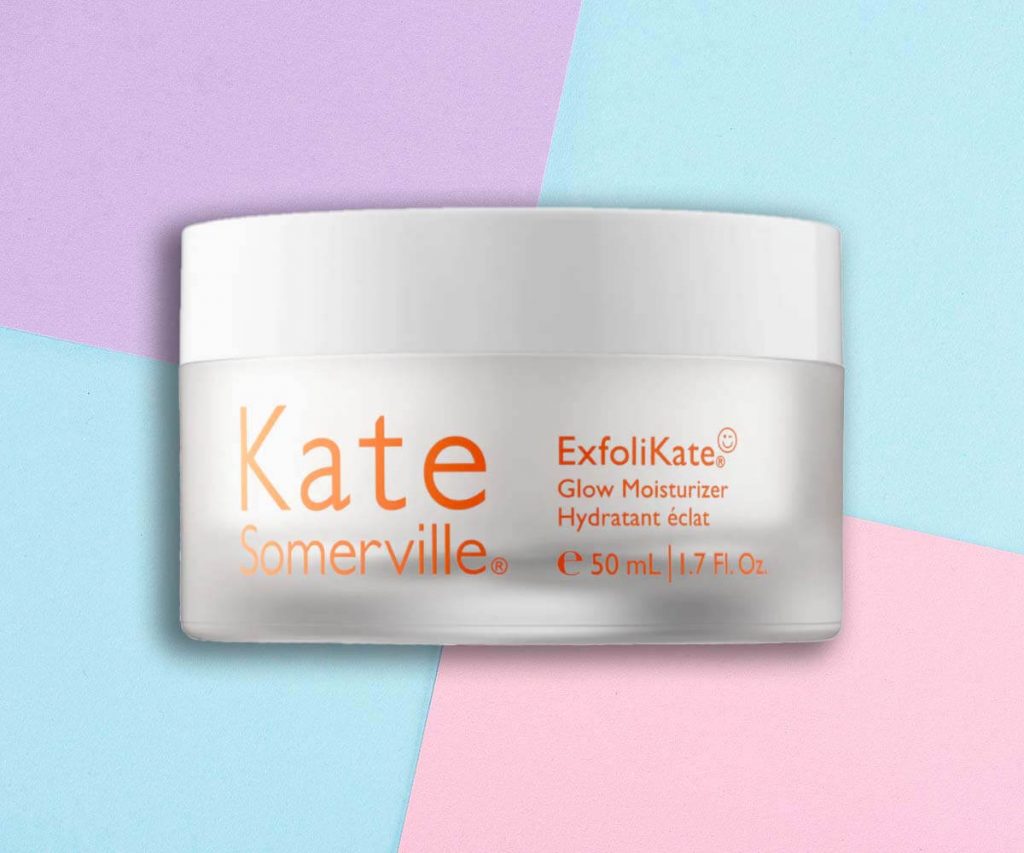 A moisturizer that not only hydrates but gently exfoliates your skin as well. Is this a dream?

Suitable for all skin types, this moisturizer comes with some rather impressive trial-results. 90% of women reported improvements in the evenness of their skin tones. And, a whopping 97% reported their skin feeling much smoother. All this after only a week of use.

Like all the best moisturizers, the cream feels very light and absorbs immediately. Oh, and of all the moisturizers listed, this one gets the maximum points for the fragrance. I suspect that the included pineapple, papaya, and pumpkin enzymes have something to do with this lovely scent.

The smell makes the application of the cream a luxurious experience. And, this is coming from someone who usually prefers her products to be scent-free.

Oh, and if the price seems a bit steep, don't worry. A little product goes a long way. A small dab will easily get your whole face.
So, considering the quality of the cream, I would call this a bargain.
Best for Skin-Firming: Fresh – Black Tea Firming Corset Cream Moisturizer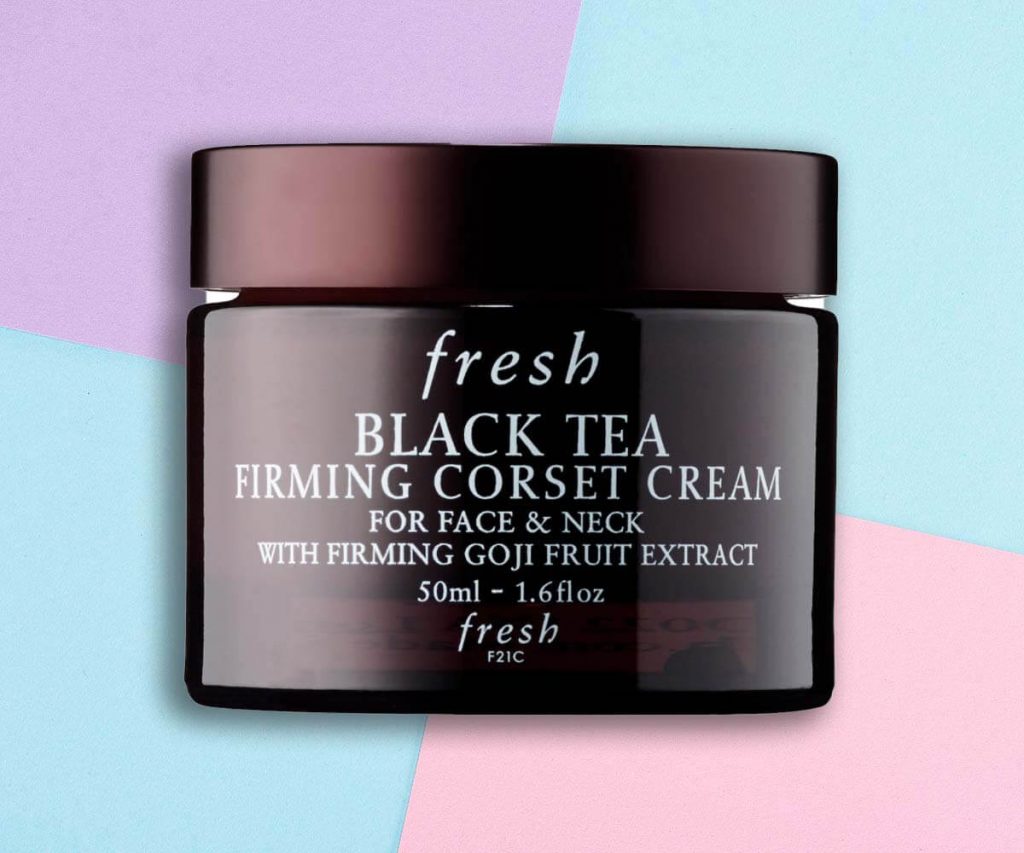 Wrinkles, fine lines, and crows feet. The bane of existence for many women.
Luckily, these days, there are fantastic beauty secrets available for combating these annoying aging-signs. And no, I'm not talking about plastic surgery. In April, we reviewed the cult-favorite SiO Beauty patches that stunned us with their anti-aging effects.
Well, I'm glad to say that I have found another skin-firming magic potion. This time, it comes in the form of a moisturizing cream.
This moisturizer from Fresh contains Goji fruit extract and black tea complex. These magical ingredients will tighten and define your face and neck area. All without the hassle and monetary cost of invasive surgery.
So, for those of you who are starting to see their first signs of aging, worry no more. This cream will keep your skin one step ahead of the game.
Think of this moisturizer as a cute fountain of youth on your nightstand.
Best for Makeup Prep: Charlotte Tilbury Charlotte's Magic Cream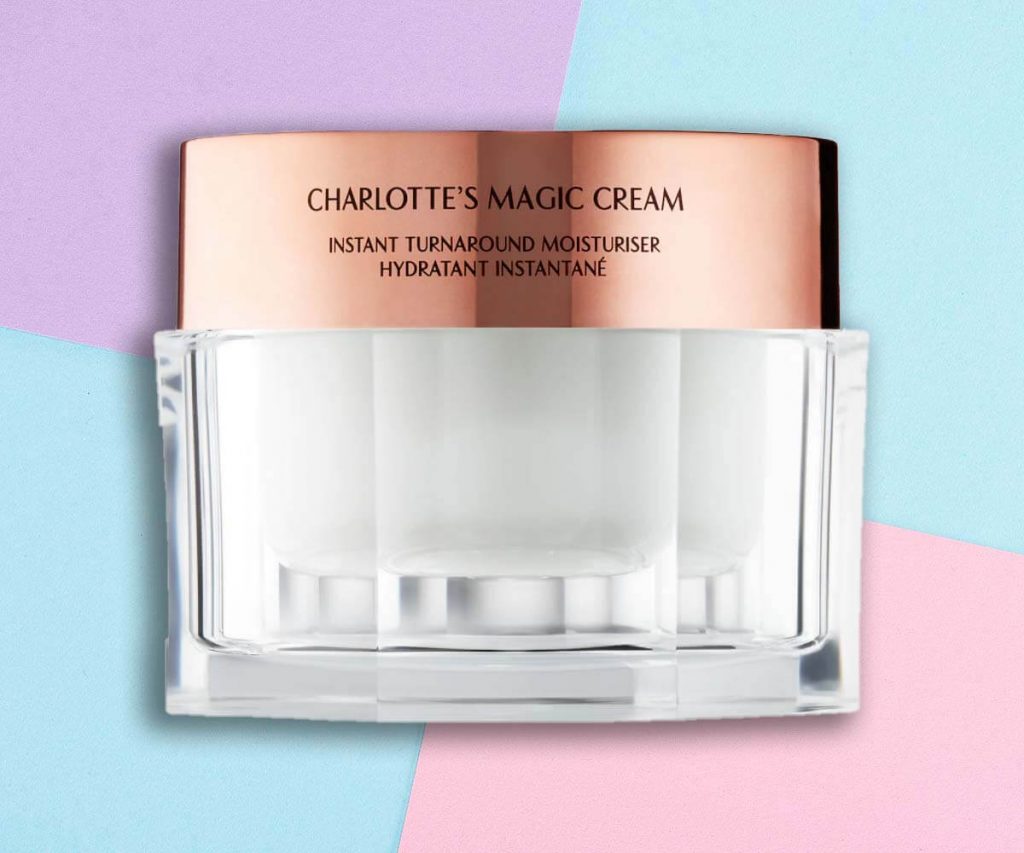 We finish the list with yet another luxurious moisturizer.

This baby was developed specifically as a moisturizer with a little extra oomph. Not only does it enrichen your skin with all-so-important moisture, but it also gives you a fabulous glow. A glow that serves as a perfect base for your makeup routine.

Are you a fan of three-hour layering experiments on your face? Or are you a 10-minutes-and-go kind of woman? Whatever your routine might look like, I guarantee that this cream will only enhance the results.

And, the healthiness of the skin will improve as well.
All in all, it is impossible to go wrong with this high-class moisturizer.
You might also like the following Moisteruizers that are available on Amazon: