When a disaster struck in the first week of January (Which was me spending $100 at Sephora already) there wasn't much I could do except to blog about it. I mean, once Sephora dug its claws in you, there's just no way of escaping. Particularly, how eerily Sephora seemed to know what I am really into these days.
If you are a long-time reader, you know that I am obsessed with the Sephora Favorites sets. These are value sets that Sephora releases every once in a while (most common around the holiday season) and centred around a theme (i.e. mascara, lip, skincare, makeup set, etc) I usually pick up a couple of them throughout the year as they are a great bargain and comes with a carefully curated favourite products, brands and format that are really in and gives you a bang for your buck.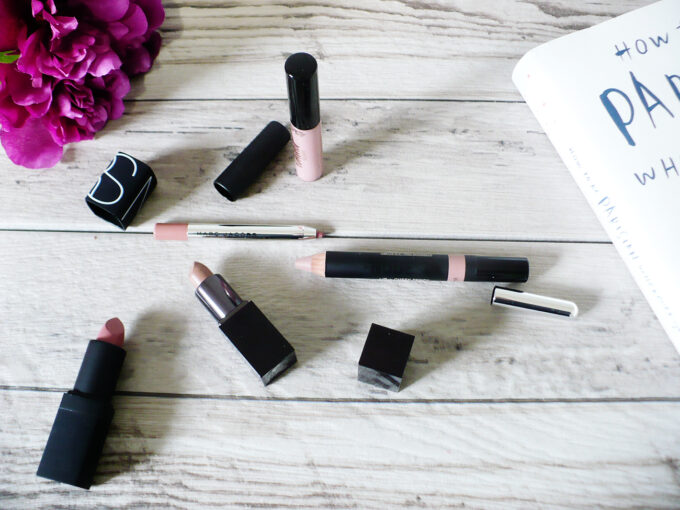 In the past Sephora has come out with a generalized lip set that typically consists of colours that are too bold and bright for my liking. As much as I loved the brands, there's no use in buying one if the colour is unsuitable. So when I found out that Sephora just released the Sephora FavoritesGive Me Some Nude Lip ($33, sephora.ca), consisting of 5 nude lip products from popular brands like NARS, and Marc Jacobs, I had to have it.
At a bargain price of $33, less than the price of the full-sized product in this set, I wished I had bought more to stock up. The set comes with a fabulous selection that will guaranteed, look great on many skintones. Plus, the lip-shaped box makes for a great jewelry case or catch-all on the vanity.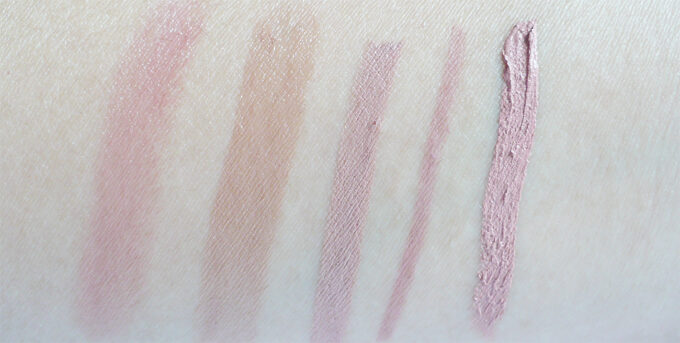 I'm very thrilled by all of the colours and brands chosen to be included in this kit. The colours are true nude shades that will really compliment a lot of skintones. You don't have colours that are either too pink or too beige/brown – they fall perfectly in the middle of the spectrum which makes it flattering on a lot of different skintones.
The brands and format (i.e. lip paints, and lip pencil) ensures that there's a great variety in the kit. The lip paint range from Tarte is recently released, and the NARS Dolce Vita is one of the most popular shades of NARS lipsticks! I own backups of this colour, and have written a previous review on it just because it was that good! The full-sized lip product included are the NARS lipstick in Dolce Vita with a value of $35, and a close second is the NUDESTIX lip + cheek pencil which although isn't a full-size comes close enough to the full-size volume.
Overall, another fantastic set/winner from Sephora. A great value set worth purchasing backups of if you love nude lip colours like I do or simply love the brands/options offered! I am currently doing a bit of a hunt
What do you think of this year's Give Me Some Nude Lips? Have you picked it up and would you try it?